A Complete Guide to Hair Extensions & Weave Trends
The 20 Prettiest Weave Looks to Wear ASAP
Indian Hair
Indian hair extensions are collected from the temples in India. Virgin Indian hair is not chemically processed and is the best quality virgin hair. It is available in naturally curly, wavy and straight. It lasts from months to years depending on care. It allows you to have loose natural looking curls and waves that last long. It is bouncy, light and tangle resistant.
Choose Indian hair and look effortlessly stylish with minimum effort. It is also available in varieties of steam-permed texture including tighter curls, waves and kinks. It can be bleached, colored or styled and can be blended with any hair type with proper styling.
Brazilian Hair
Brazilian hair textures are the one of the most popular extensions in 2020. It is known for its texture and versatility. Here are some of the benefits of wearing Brazilian human hair weave textures:
Brazilian hair textures are durable, voluminous, smooth, silky and wavy.

It is virgin Remy hair and is tangle free

It has a gorgeous texture that blend well with most hair.

It holds curls much longer than other hair

It is versatile and easy to maintain because of its light texture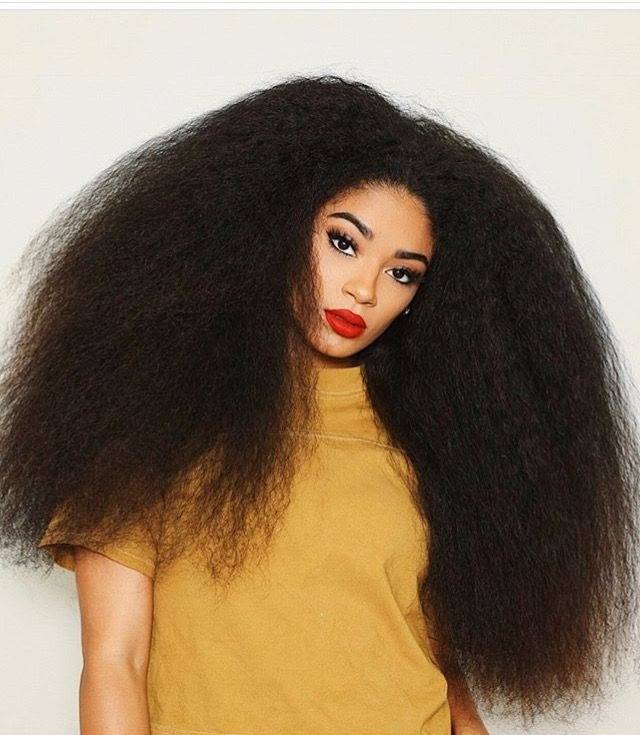 Malaysian Hair
If you are in the need of soft and wavy hair, Malaysian hair textures are perfect for you. It is dense, thick and comes in a variety of curl patterns. The super silky and shiny hair is mainly used in making the best hair extensions. The beautiful texture of Malaysian hair blends well with most hair. It is natural, healthy and allows you to use different styling tools to style your hair. Malaysian curly hair is popular among those who wear weaves because it is durable and is easier to manage.
            Shiny Malaysian hair
Cambodian Hair
If you are looking for gorgeous human hair extensions, Cambodian virgin hair is perfect for you. Cambodian hair for weaves are made from pure 100% human hair from Cambodia and have a very smooth and silky texture. You can dye, color and style your Cambodian hair without damaging the quality of the hair. It looks gorgeous and feels natural. It is durable and lasts for 2-3 years and longer with proper care. The hair is low maintenance because it does not swell or frizz.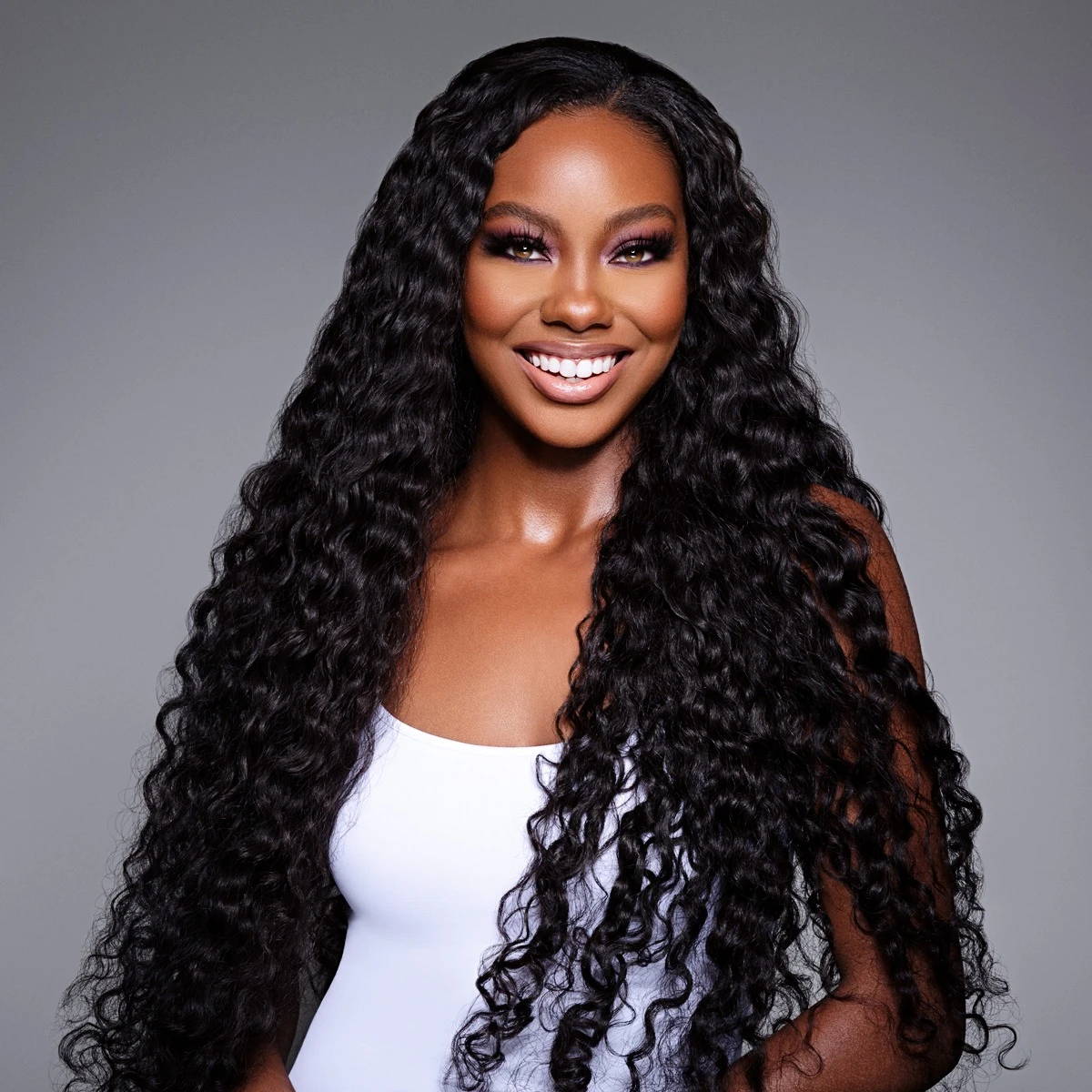 Gorgeous Cambodian hair
Vietnamese Hair
Vietnamese hair is one of the best sources of weave extensions in Asia. It is smooth, silky, thick and has never been treated with chemicals and styling tools. It is 100% human hair and is available in straight, wavy and curly hair extensions. The hair is black in color and blends well with a wide variety of hair textures. It is easy to maintain and well worth the money. You can also add curls or waves to your straight Vietnamese hair without damaging your natural hair. It is affordable and can last for more than 3 years.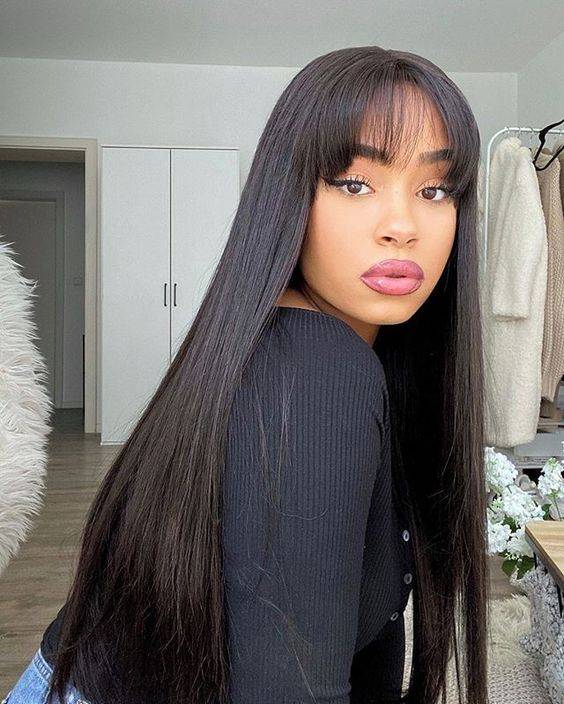 Vietnamese hair is one of the best types of weave extensions
Eurasian Hair
If you are looking for real hair extensions, choose Eurasian hair. Eurasian virgin hair comes from women with an Asian and European background. It is thick, silky, smooth and perfect for relaxed hair. It is versatile when it comes to styling. Eurasian hair is a low maintenance hair but it's still important to take care of it. It is glamorous, natural looking and durable.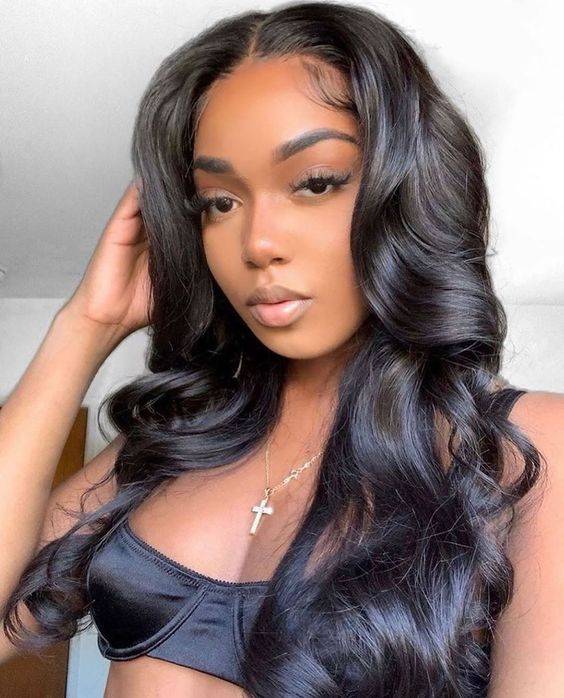 Peruvian Hair
Virgin Peruvian weave hair extension textures are perfect for women who wish for the ultimate celebrity look with curly extensions. It is soft, smooth and tangle free. Peruvian hair textures are straight, thick and wavy in texture. The hair is lightweight, voluminous and looks very natural. Peruvian curly extensions textures help you create amazing hairstyles; the hair is durable, versatile and can be coloured.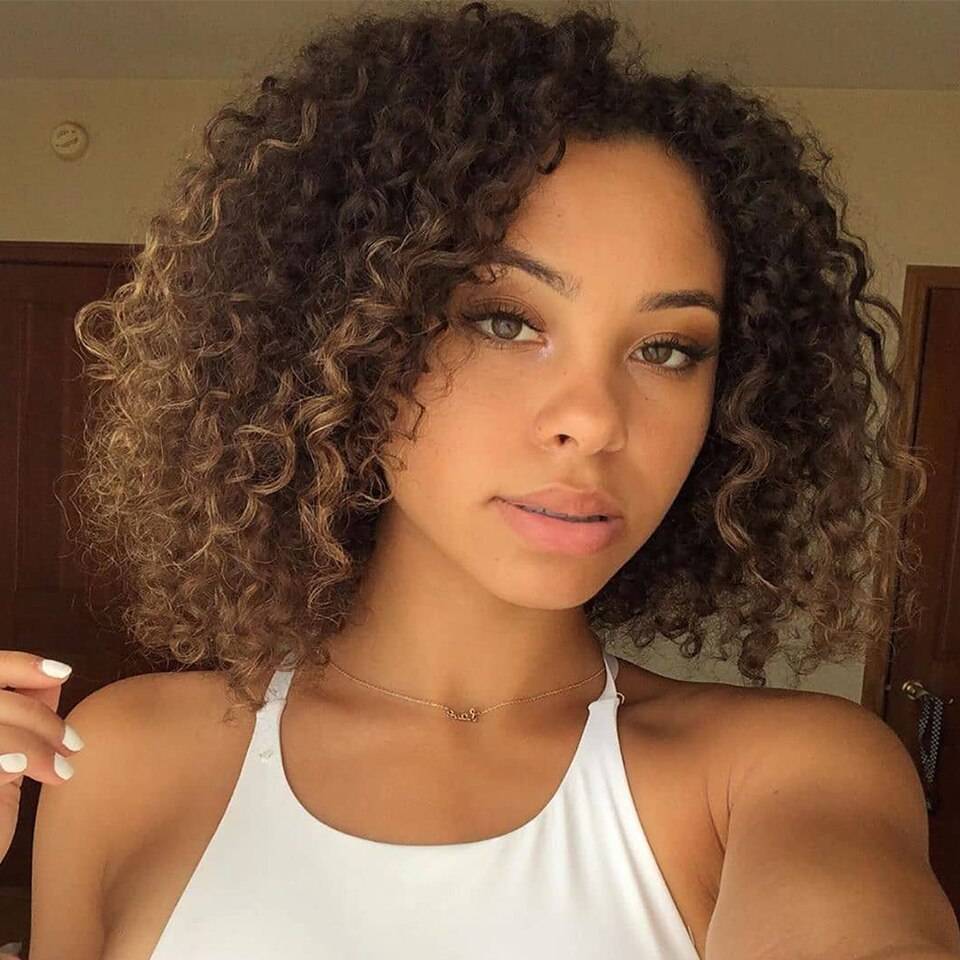 Ultimate celebrity look with Peruvian curly extensions
Mongolian Hair
Mongolian hair textures are an alternative to Indian virgin hair extensions and lasts for more than a year. The soft and shiny natural hair extensions come in different shades and styles including brown, light blonde, straight and wavy. The hair texture is quite expensive because of its scarcity.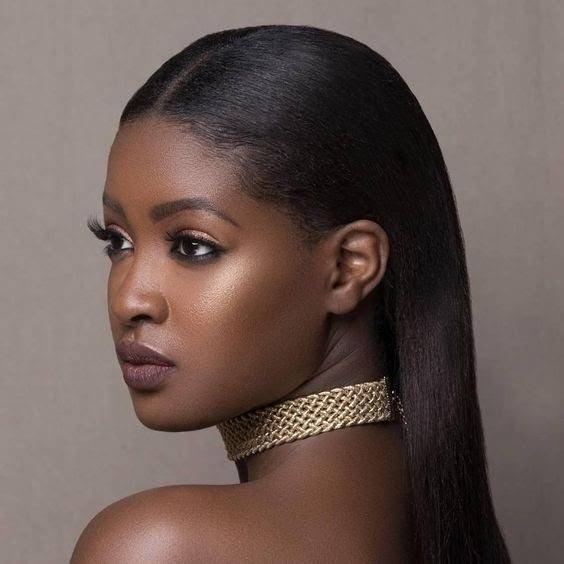 Soft and shiny natural hair weaves
Burmese Hair
Burmese hair is healthy, strong, and takes color well. It is the best weave hair because it is completely virgin and has never been chemically treated. The hair comes from the people of Burma who only use natural products such as rice water on their hair. It is naturally straight with a slight curl at the end of the hair. The hair comes in dark colors of jet black to dark browns and is natural looking straight hair. It is available in different textures and lasts for a long time.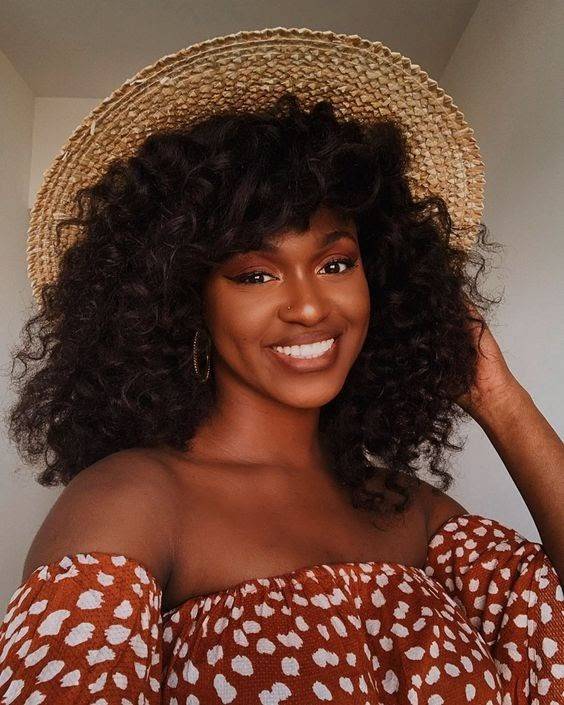 Burmese hair is the best weave hair
Filipino Hair
Filipino hair is rare because of the smaller population of Filipinos. The hair is popular among celebrities because it is free from tangles and split-ends. If you are looking for volume and body, Filipino hair is for you. Just like Brazilian hair, it is bouncy and blends effortlessly with most of the hair textures. You can even style, bleach or dye your weaves and natural hair extensions because it is 100% virgin.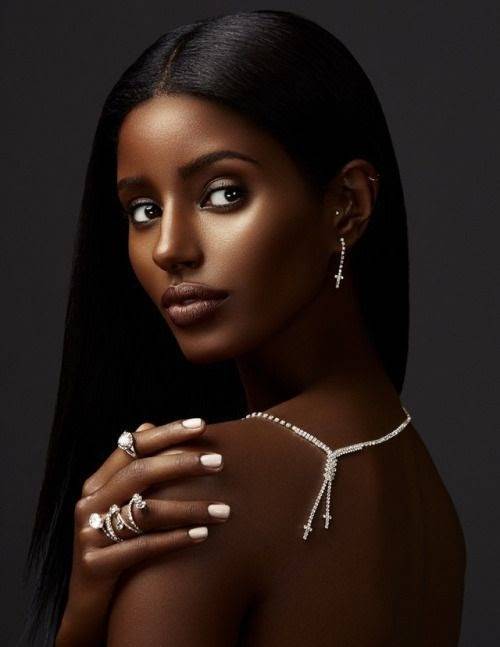 Filipino hair is popular among celebrities
Type 2: Beach Wave
Overnight Beach Wave
Beach wave hairstyles have always been a favourite among women because it is not too curly or too straight. Perfect beach waves take time to achieve, but if you want an instant beach wave look choose the overnight beach weave. This style gives you the perfect beach wave and you don't damage your natural hair with heat styling tools.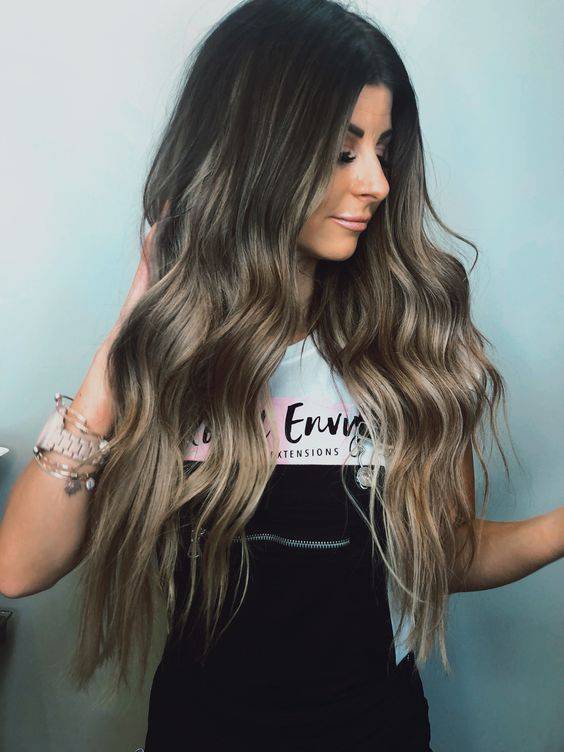 If your weave is made from 100% human hair you can style it to achieve the perfect beach waves. Follow these simple steps to get the look overnight:

a) Slightly dampen your extensions
b) Braid your extensions into 5-6 sections to achieve perfect beach waves
c) Let it set overnight.
d) Wake up to a beautiful beach wave with the help of your weave.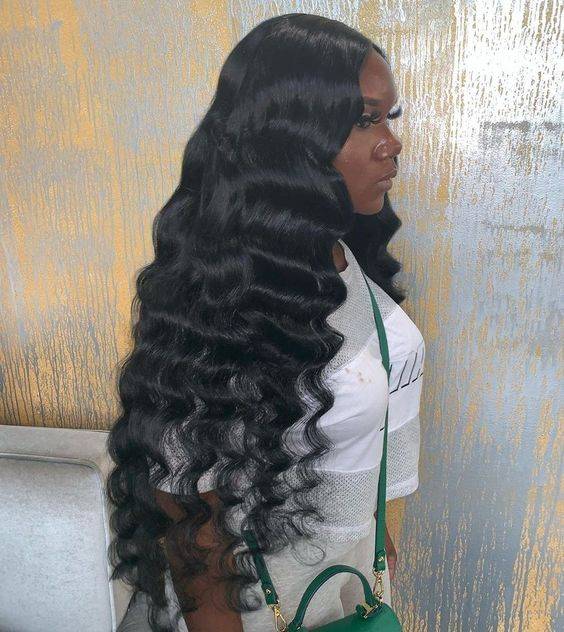 Beautiful and effortless beach weave.



The Easiest Loose Beach Weave
Weaves come in so many different styles and texture. You can buy pre-styled hair for weaving that has soft and loose beach waves. You can also style your human hair weave for playful look that is carefree during those warm summer days.
Learn how to do waves on your weave:
a) Set on your curling wand to at least 375 degrees
b) Gently brush your weave and section it
c) Start curling to achieve loose waves
d) Let the heat cool
e) Gently separate the waves

This loose wavy look goes well with a body-con dress and you also tie them in a messy ponytail for more casual outfits.

Achieve this look through a pre-curled weave or style your weave to get beautiful hair waves.


Curling Iron Beach Weave

Many curling irons can get you the curls of your dream, but the best curling iron for loose curls, romantic, curls, flat-ironed, etc is and instant heat curling iron. It is affordable and it helps you achieve the perfect curl, which lasts throughout the day!

This hairstyle goes well with any outfit and is for every season.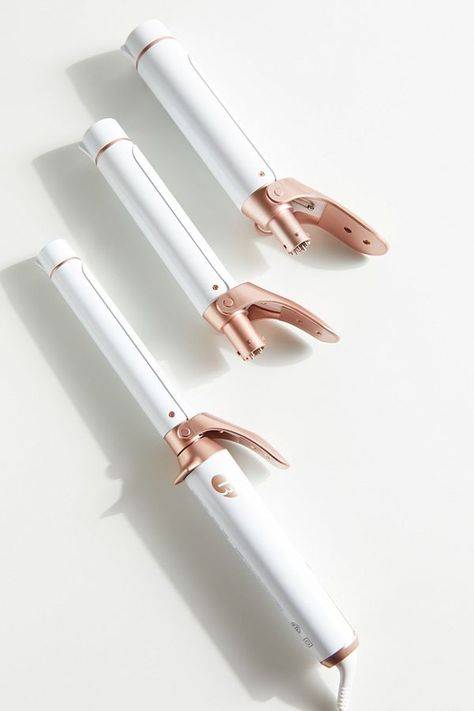 Interchangeable curling iron for weaves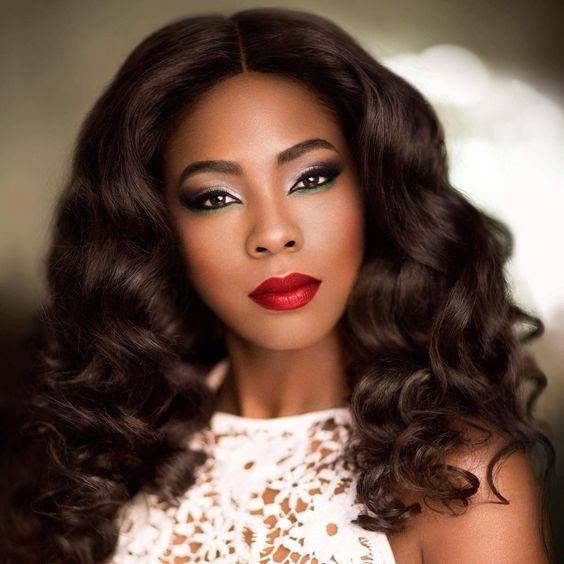 Beautiful weave that looks like it was styled using a curling iron.



The Basic Flat Iron Weave
A ceramic flat iron is great if you want to style your hair into a basic flat iron style. If you have curly or wavy human hair extensions you can straighten it using a ceramic flat iron. Use a ceramic flat iron to create perfect waves for short hair and these ceramic flat irons create amazing waves on medium hair as well. If you already have a straight styled weave use a flat iron to make it sleek.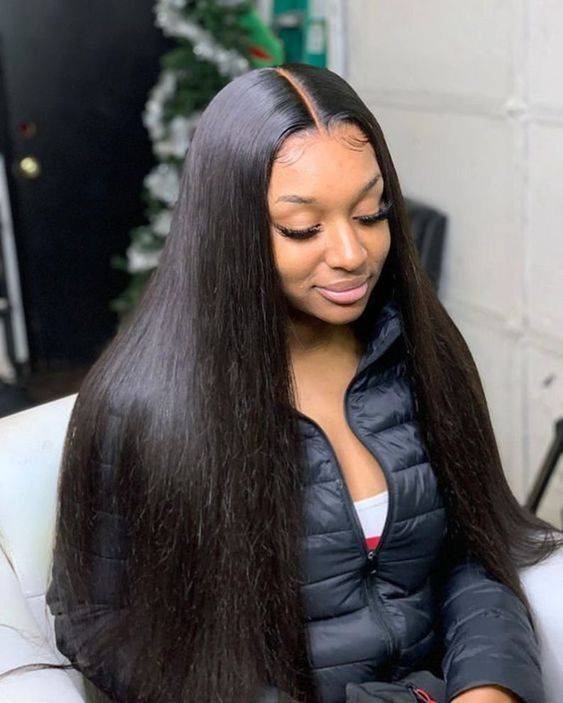 S-Shaped Beach Weave
The best thing about using human hair weave is that you can style them any way you want. The s-shaped beach weave provides volume and depth. It also looks chic and effortless. This weave comes in various colors so you can rock a different colored weave until the end of time. This flirty look is great for going out and looks amazing in dresses and gowns. Use a curling iron to reshape your s-shaped weave if it is losing its shape.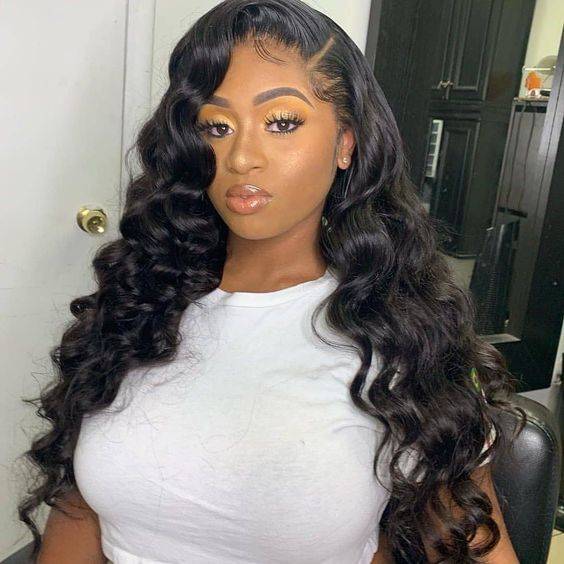 Headband Beach Wave



Hair companies offer headband beach weaves that look like your natural hair. Hair weaves styled in headband waves also called headband beach waves are gorgeous.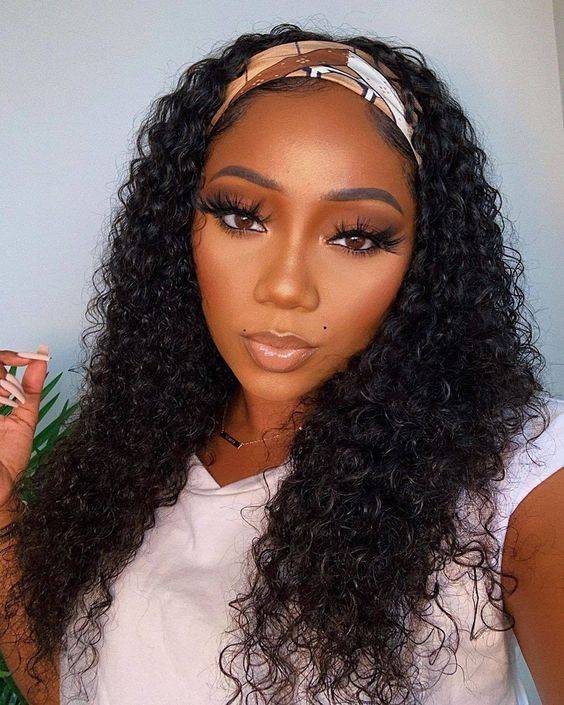 If you do not have the headband beach weave I recommend you invest in one because they last for a long period. Throw on a fitted bomber jacket or a casual headband with this jaw-dropping hairstyle.



Beach Wave For Short Hair
Weaves are versatile; they work for short, medium, and long hair. If you want to look no further than weaves.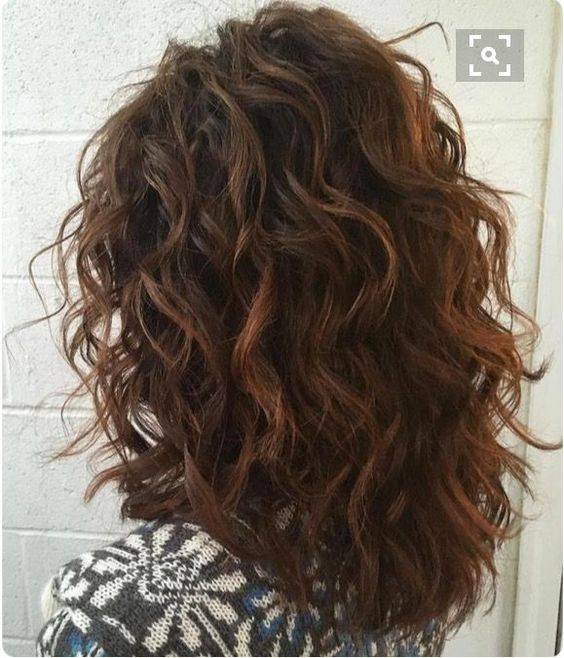 There are so many beach waves for short thick hair that is pre-styled.
Achieve beach curls for short hair by following these DIY sew-in steps:

a) Braid your hair in small sections and sew it to keep it nice and flat.
b) Wear a net to keep everything in place and to make your sew-in last longer
c) Grab your weave and start sewing it.
d) Secure your sew-in then cut the net (that you wore in the second step).
e) Cut, trim, and style the weave to your liking.

Additional tip: Blow-dry your weave to achieve volume. Go the extra mile and straighten your weave for a polished look. This is how you get beach waves for short hair using weaves.


Beach wave weave hair
Who isn't obsessed with beach waves? It is an amazing and timeless look. Beach curls are for both long and short hair Wear your weave and follow
these steps to achieve beach waves with weave hair:

a) Comb your weave and section it into two
b) Tie one section while you work on the other.
c) Grab random sections and use your curling iron to achieve beach waves.
d) Repeat the process for the other section.
e) Use your fingers to gently tousle your curls. This step makes your curls look natural.
f) Use a hairspray to set the waves.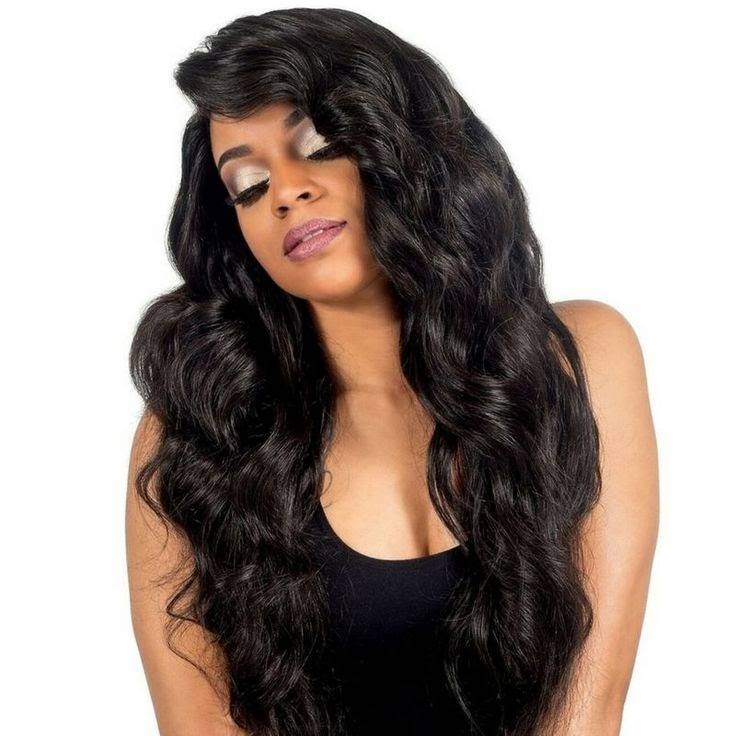 Wear this beach wave weave hair that has been pre-styled for you

These are a few simple steps to achieve beach waves.
These beach waves weave hair works for short thick hair.
If you don't want to go through these steps then purchase pre-styled beach wave weave hair. Both these options will make you look drop-dead gorgeous.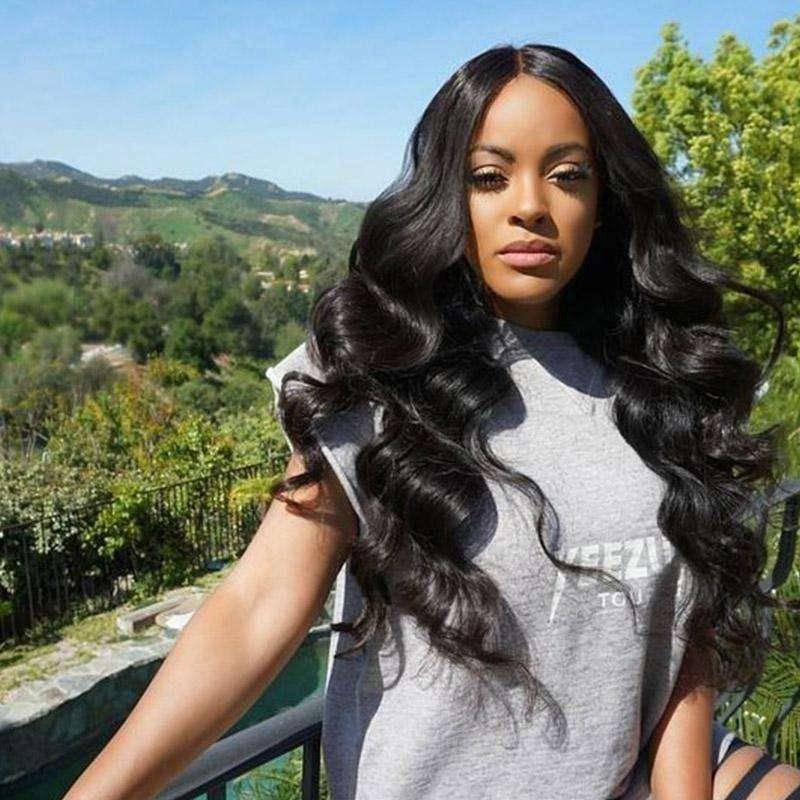 Style this jaw-dropping weave yourself to get the perfect beach waves.


Type 3: Ponytail Weaves
Get ready for this season with these 10 stylish ponytail weaves. Reduce the burden of the same hairstyle every day with simple classy easy to recreate hairdos and be ready to look fun and extravagant. Glow with confidence with classy and sassy eye-catching styles.
Sleek Ponytail Hairstyle
Create a power ponytail section hair by separating the top and bottom of the hair and secure them. Brush smoothly by following the line of your cheekbones. Secure the top part of the ponytail weave with an elastic band at the crown and gather the rest of weave hair. Finish off the look by either curling or straightening hair with a titanium straightener. That's how you get a ponytail hairstyle.
Tip- Wrap hair around the elastic band and secure with a pin.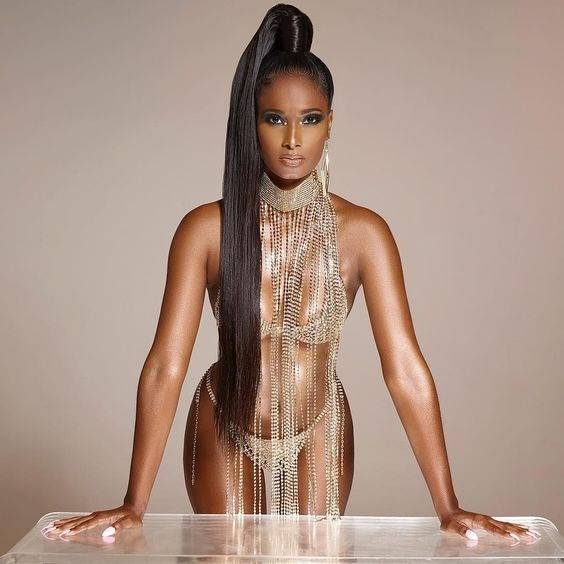 Power Ponytail to make you look fabulous
Gorgeous Braided Ponytail Weave
Want a bold look then this braided blonde ponytail weave is ideal for you. Add shades of blonde into your ponytail weave for some fun.
Burgundy braided ponytail will definitely catch the attention of everyone with its gorgeous shades. This versatile hairstyle can be worn on any event and season.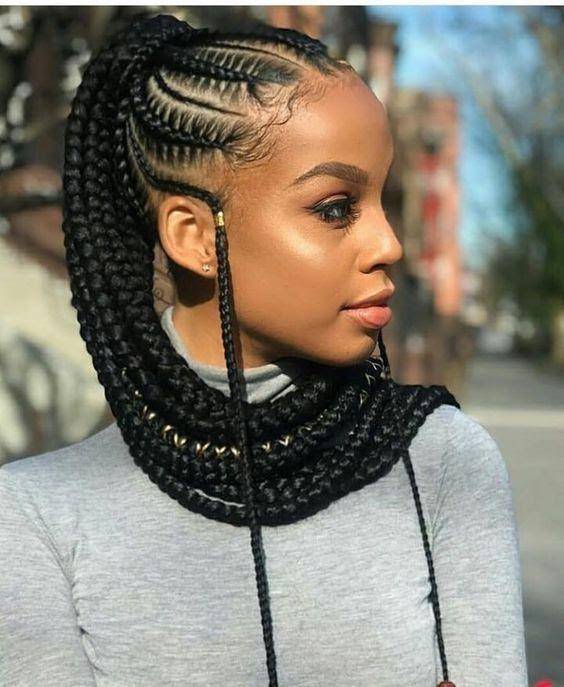 Hair motivation with Braided Ponytail
Retro Vibe Ponytail
Ponytail hairstyles are classy and chic at the same time that inspires you to try them all. Change up your look in an instant with longer and fuller weave hair and rock a ponytail weave. For a retro look make unique hairstyles by placing it in a high and adding curls.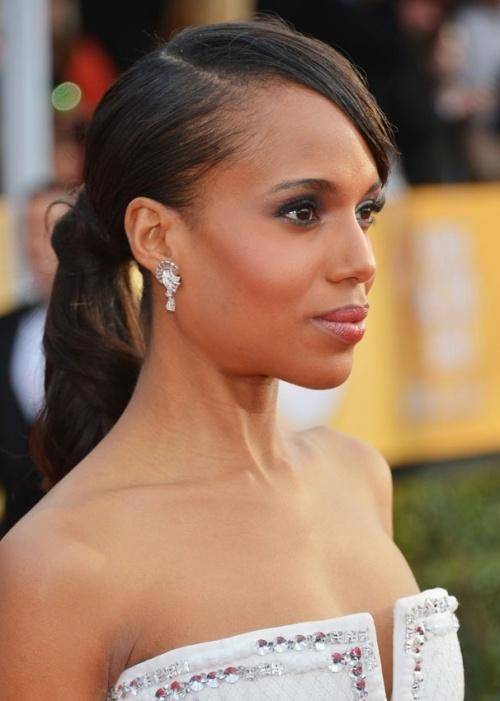 Classic retro hair in a ponytail
Braided Ponytail Weave Hairstyle
Try this new take on a classic braided ponytail style and look amazing. Try out the high ponytail with tribal braids. Style ponytail weave in a high pigtail with twists cascading to either sides.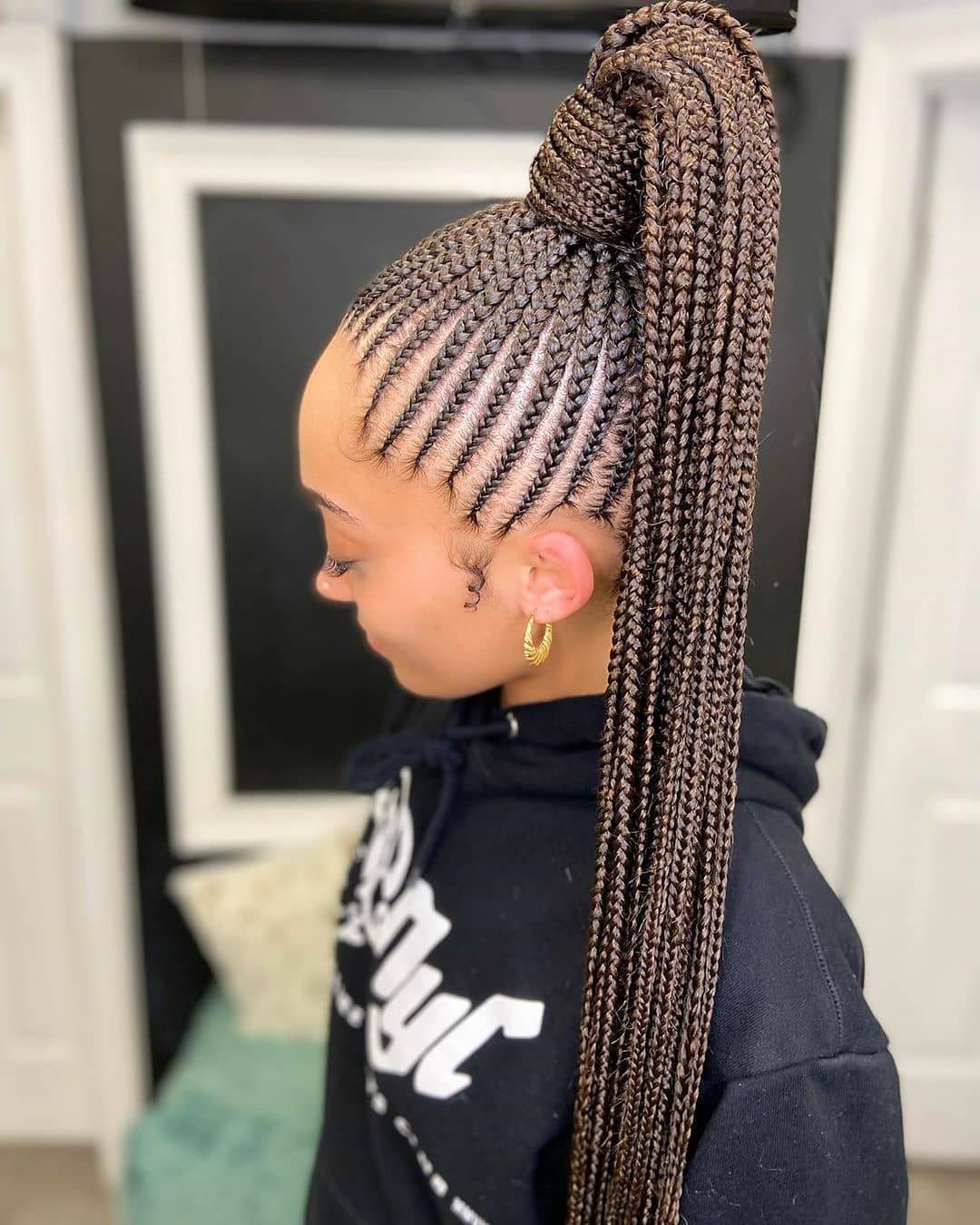 Snatch Ponytail classy and chic
Low ponytail
Achieve a sleek clean look with a low middle element ponytail hairstyle. It adds style and elegance to your look and is best for day and night look. Ponytail weave is straightened and pulled back with a hair wrap around the base. This is a complete way to make your weave hair incredible and fashionable.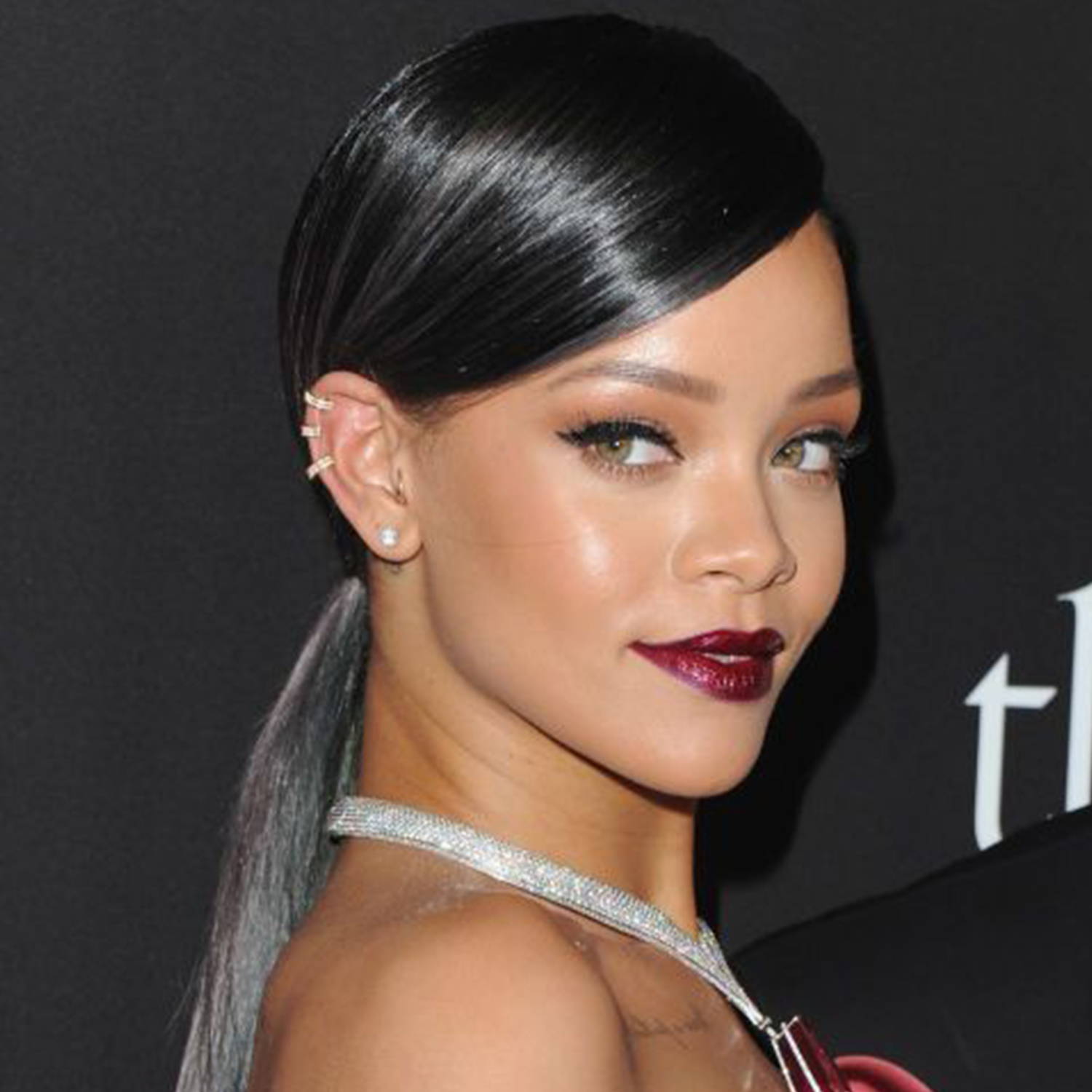 Low ponytail
Scrunch Ponytail
Scrunch your extensions for a more defined curl and take your style to the next level. It is a look that anyone can pull off. You can scrunch any curly or wavy hair no matter of any type. Apply hair mousse to hold the style, and tie into a high or low ponytail hairstyle for a nice finish. Let your hair loose or tie them into a ponytail weave for a fun look.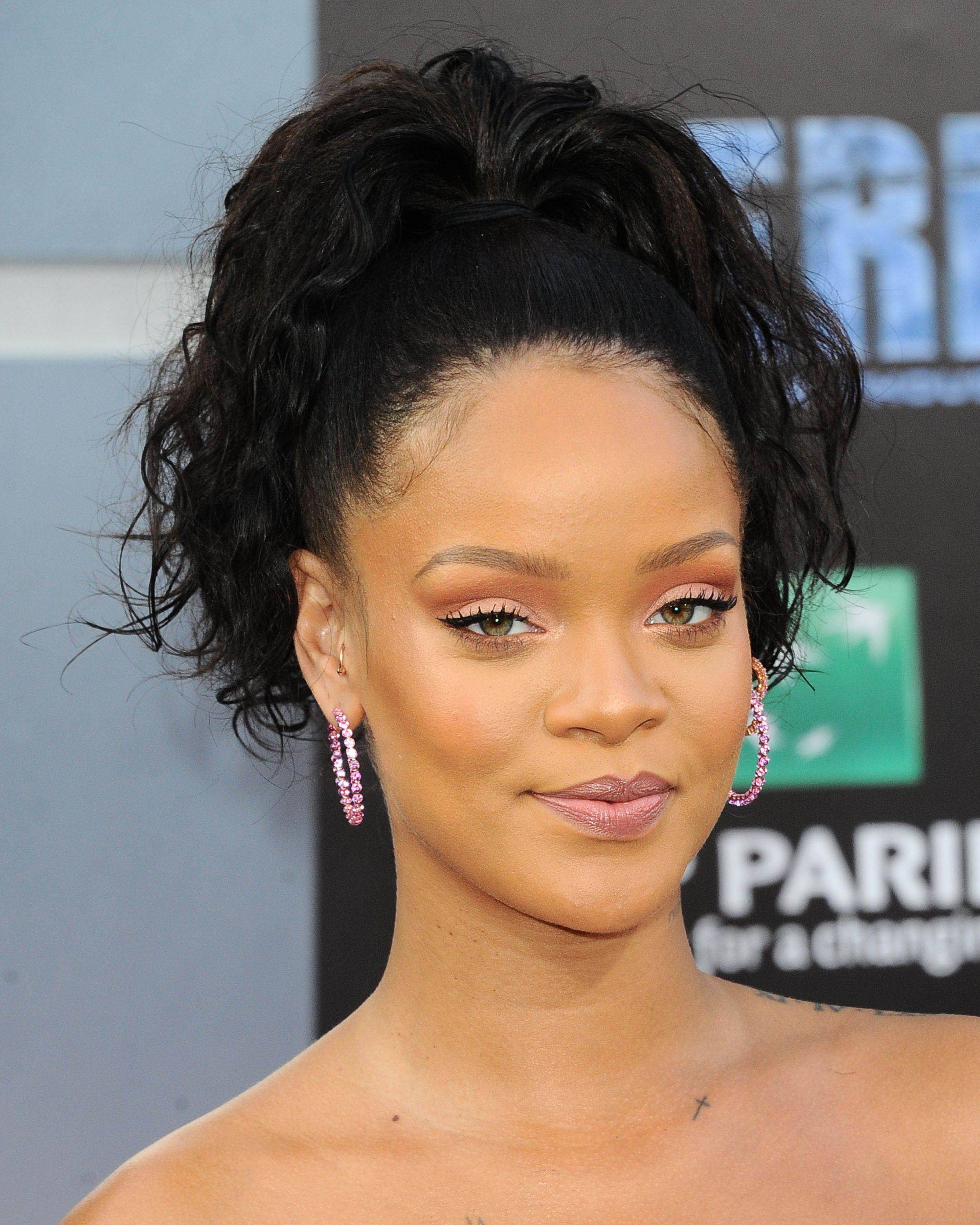 Scrunch Ponytail hairstyles
Cornrow Braids
Another great braid style for women is the cornrow braids, a hairstyle where braids are interwoven around the head. Additional methods are also applied to improve the overall look. This braid hairstyle is very popular.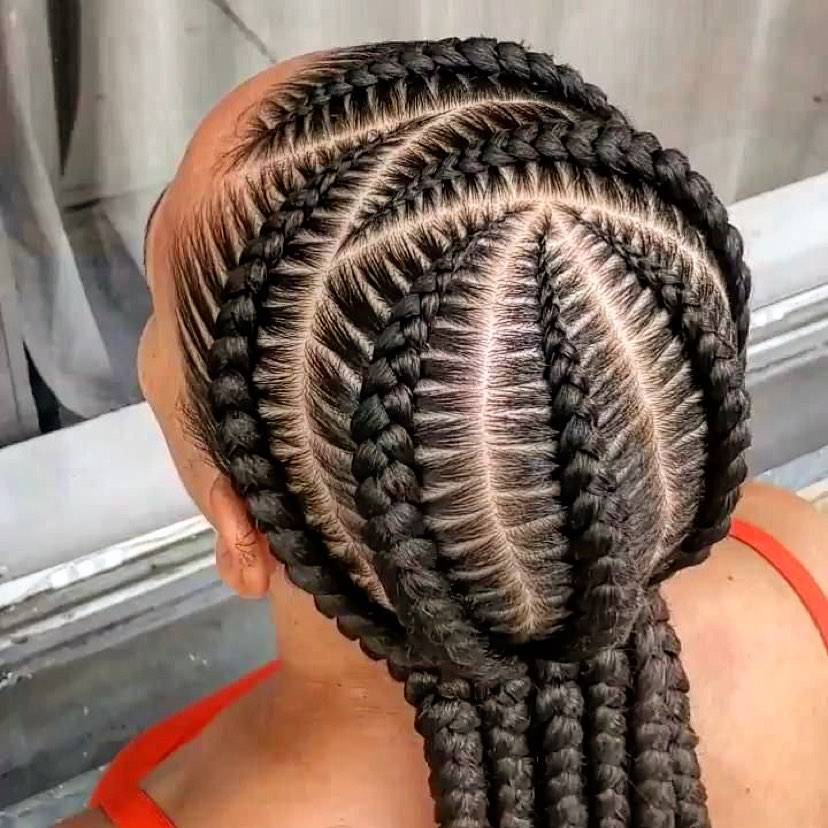 Cornrows Braided Into a Bun
Cornrows braided and made into a bun are great if you're someone who prefers for your hair to be tucked away. This look is versatile and can be flaunted on business events, cocktails, and any day looks. Just wrap your braid in a bun to achieve your desired braided hairstyle.
Braids in a bun
Cornrows in front and box braids in the back are one of the coolest, trendy hairstyles for black women. It requires skills to acquire the ability to braid hair close to the scalp in order to create cool designs and beautiful styles. Be creative with intricate patterns at the back of the head and slay the look.
Tree Braids Cornrows
Consider tree braid cornrows for a unique and fun braided hairstyle. This is a subtle hairstyle, several tiny cornrows spread across the natural hairline keeping most of the hair flowing free. The braids are tightly braided. It leads to either voluminous or sleek loose hair whichever you wish to have. It is exciting cornrows for women and a way to style your braids that look good on anyone.
                                Tree braid cornrows for a chic look
Get lost into this epic and creative style of different ponytail weaves and look flawlessly chic. These eye-catching hairstyles will make your day and you are just a step away from looking all glitz and glamour.
Type 4: Curly Hair Weave
Curly Hair with bangs
Bangs are effortlessly cool when combined with your naturally curly hair. Curly hair with bangs is popular among celebrities. Pick this style to look like them and stay trendy. Zendaya gracefully wears this style on her shows and promotions grabbing mass attention all to her.
Zendaya looking cute with curly bangs
Big Curly Afro
You can style your curly hair with afro textured extensions to give a bold look. Extensions make it possible to create any style you desire. Use an Afro pik or detangle wide-tooth comb to manage your hair and part in any direction you wish. Spend your day with this carefree look.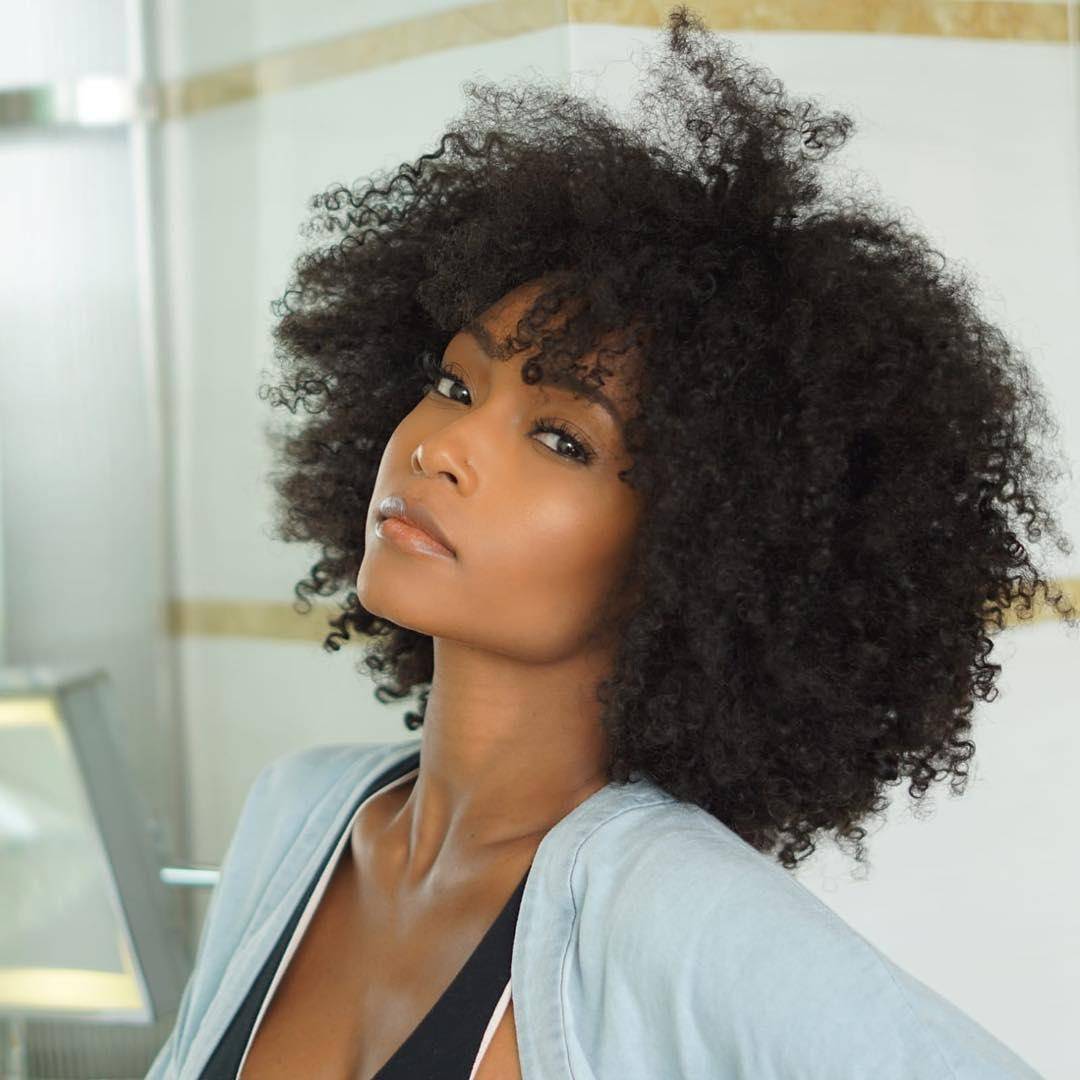 Ultimate big curly Afro for a carefree look
Blonde Curly Updo
Go blonde with your curly hair extensions in a minute and gather it into a updo style. The curly updo is easily achieved without the use of styling tools. It does not require much effort. It's time saver and can be easily maintained. Look fresh and bold in this blonde curly hairstyle. You can also achieve a statement look by adding a colorful headband or scarf.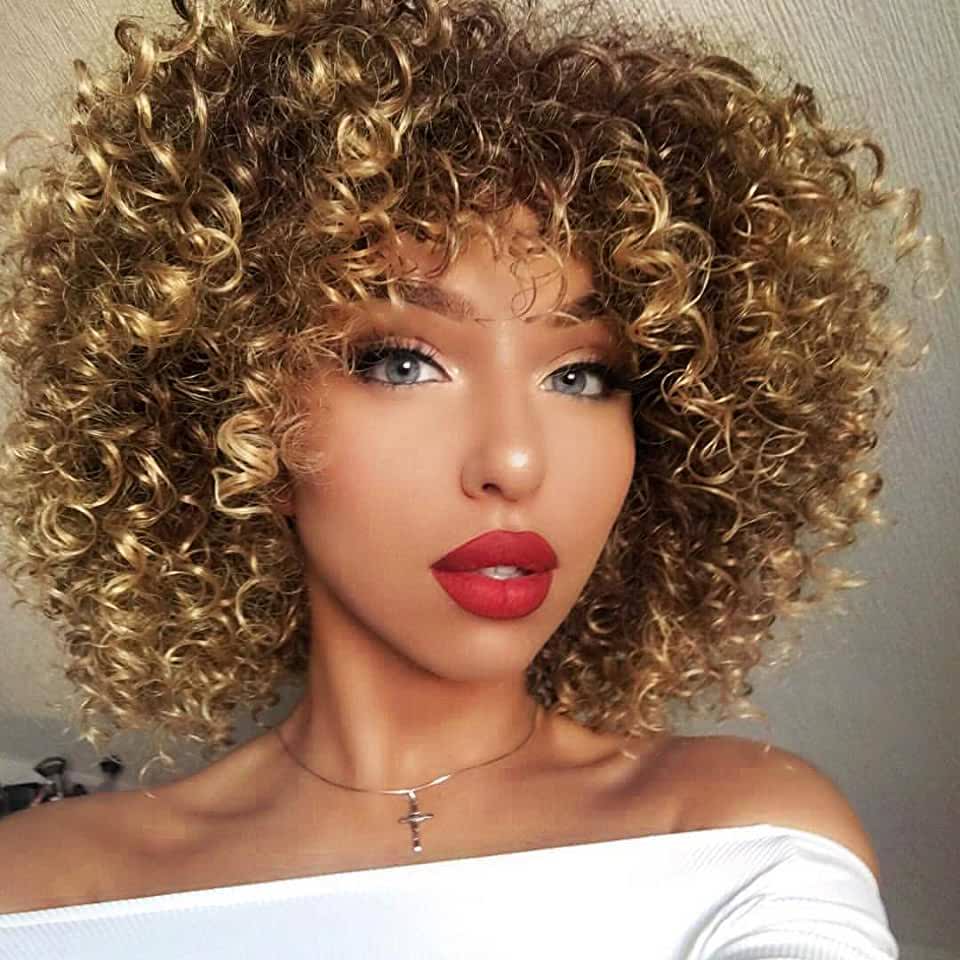 Fun way to go blonde curly updo with headbands
Brushed-Out Curls
No one can avoid this brushed out hairdo. Create a fuss with your curly hair to grab all the attention. Look sassy and chic in this curly hairstyle. Pick a boar bristle brush and gently brush all those curls from the end to root. Apply a frizz-free serum or spray to retain the style.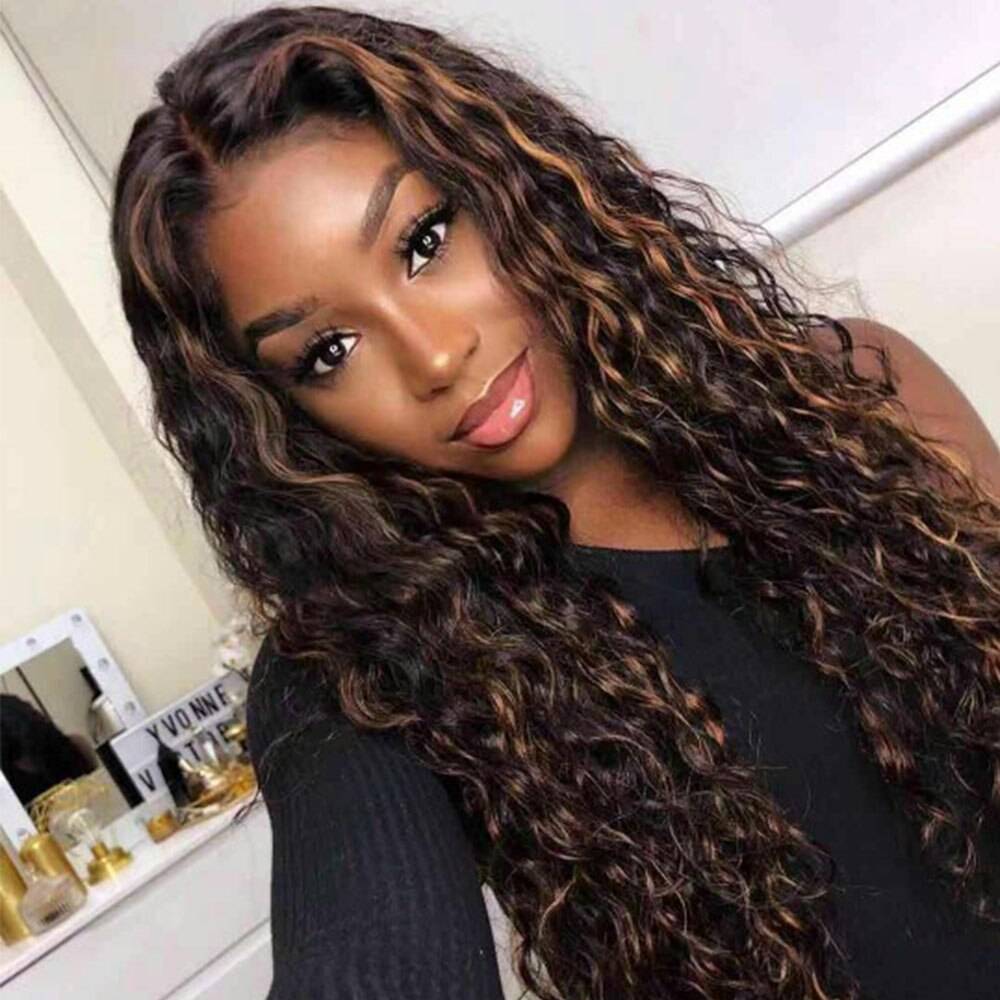 Janet Jackson with all her hair brushed out into curls
Curly Pixie
A short pixie hairstyle is a fashion statement; it's feminine, bold, and stylish. This style is manageable and you don't need any fancy hair tools to rock it. The pixie style blends well in curly hair with bangs. You can also add some fun color to your curly hair with extensions. It is mostly chosen by women who are often busy and have no time to spare.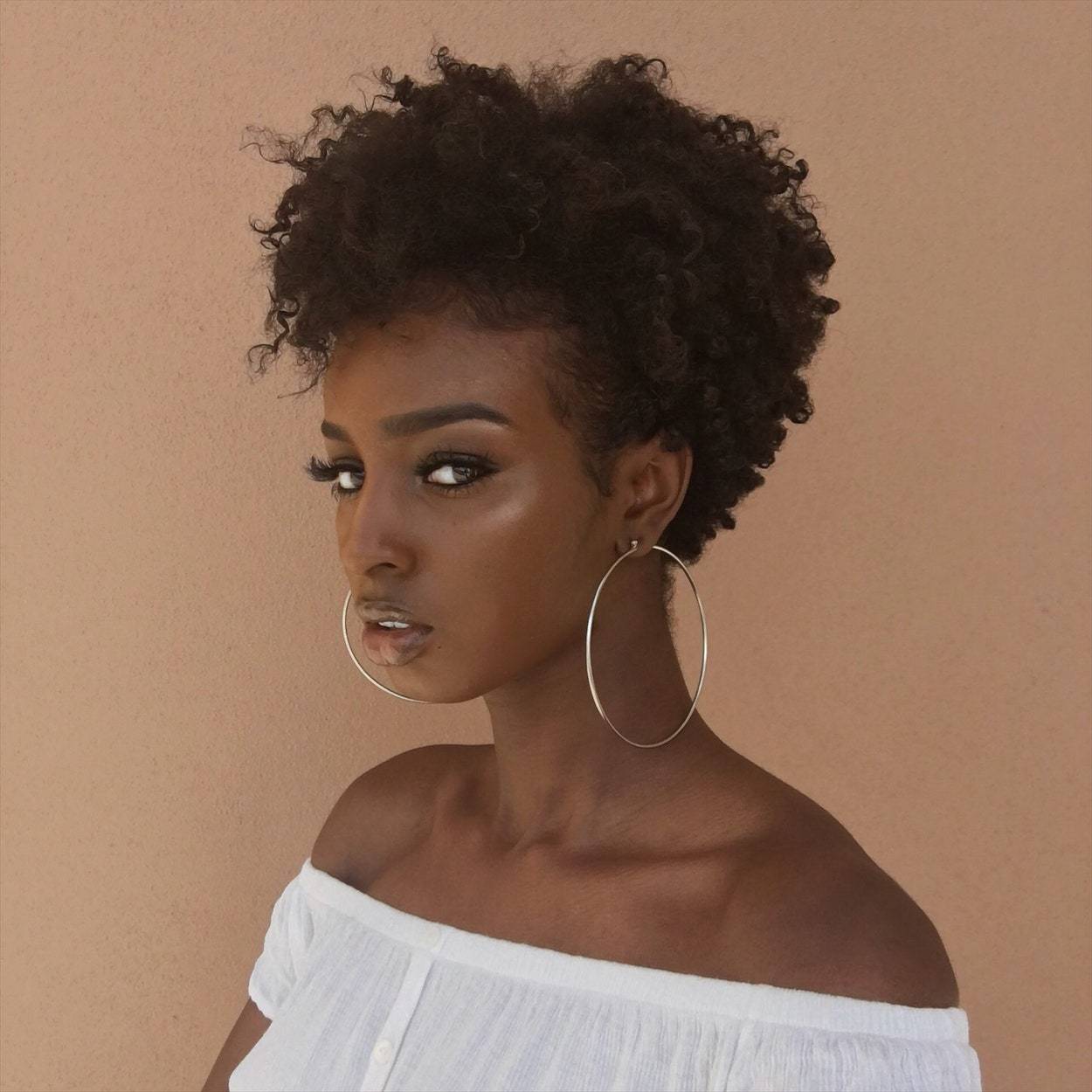 Carry this curly pixie style elegantly
The Elevated Curly Afro
The elevated curly afro hairstyle is perfect for you. To attain this curly hairstyle, use hair spray and a curler. Start curling your hair, continue until you achieve full curls, and add hair spray for hold.
This might look time-consuming to achieve but the results are worth the wait. Try adding bangs in this curly afro. The curly hair with bangs is a good combination that you must try for a charming look.
Half Up Curls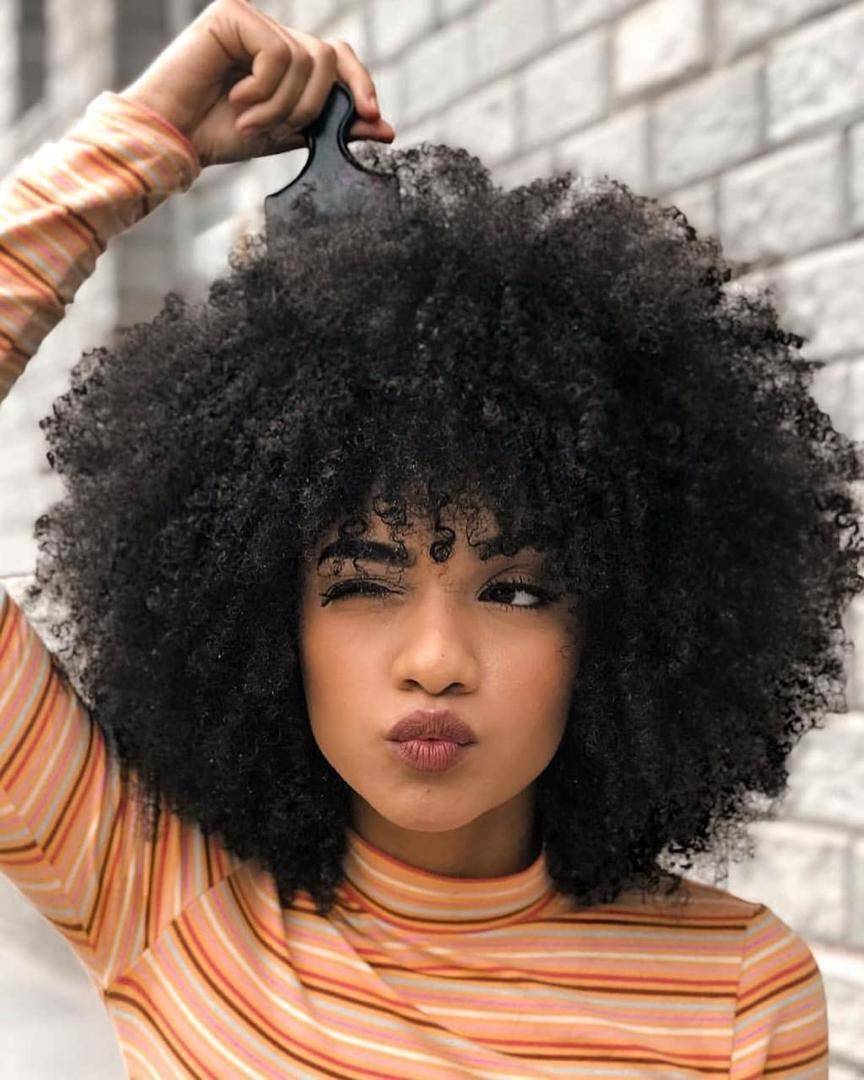 Get a chic look in a half up curly hairstyle
Looking for a sexy curly hairstyle? The Half Up Curly hairstyle is the best hairdo for you. This works best with curly weaves for that extra-long look. Walk outside with the Half Up Curls and leave everyone admiring your style.
High Curly Pony
A cute and fun way to enjoy your youth is trying this High Curly Pony hairstyle. It is easy and anyone can pull off this style. If you have short or medium hair length make use of extensions.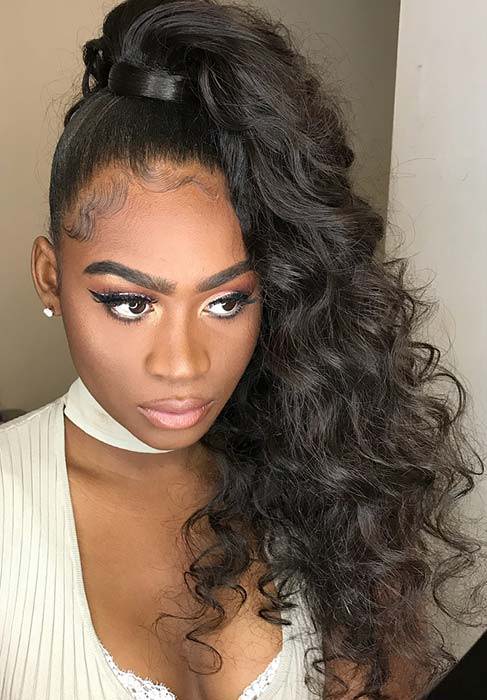 Look youthful in high curly ponytail
Ringlet Curls
Do you want to look like a princess from a Disney movie? Ringlet curls are the right style for you. Ringlet curls are also known as princess curls. Those who are looking to add volume and texture, curly weaves can be an option. Use small Flexi rods for those extra curls and apply hair spray for a longer hold.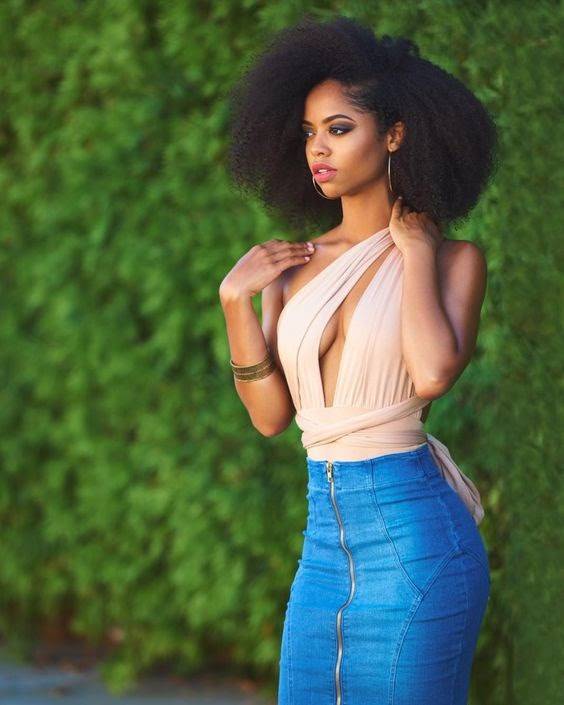 For others with long and thick hair, all you need is a hair roller. Wash and dry your hair, apply hair cream, and start rolling the hairs into curls. Wear this ringlet curly hairstyle to a big occasion or a prom and feel like a princess.
Side Curls
If you have short curly hair try this side curly style. It is an easy and fast hairstyle for any activity. With the help of some hair clips, keep everything to one side to secure the hold. This style is fun, makes you look chic and bold.
For those with long hair, you can also pull off this style with grace. It is popular for weddings or any formal occasion. A side curly hairstyle at a wedding will match perfectly with your dress and you can walk confidently towards the crowd.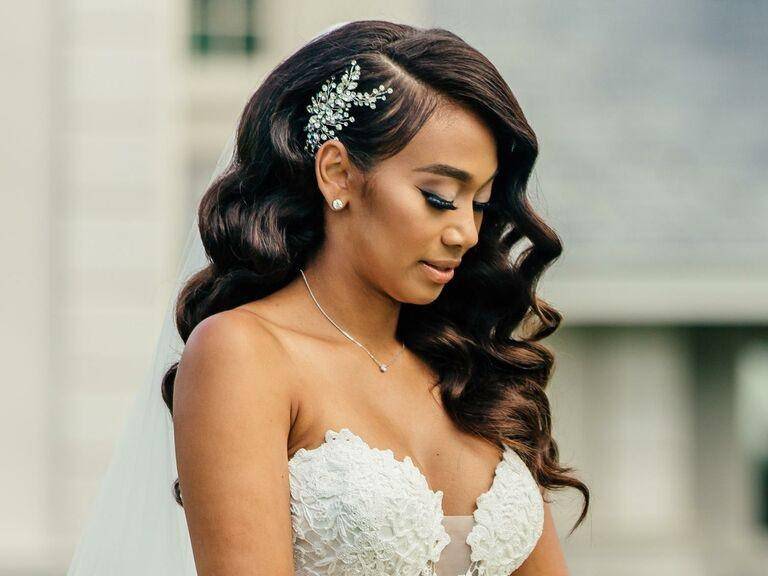 Side curls for a perfect wedding look
Type 5: Short Quick Weaves
Quick weaves involve gluing hair extensions to a stocking cap. A stocking cap should be placed on your head first. Short quick weaves are loved by the many women because it is affordable and easy to wear. Look unique, prim, sassy and bold with this short quick weave style.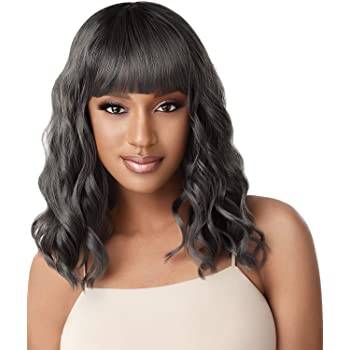 Short Weave Hair
You can wear short weave hair and achieve the ideal result irrespective of your hair length. Get the best version of this hairstyle, in this short quick weave. If you love to keep your hair smooth and soft then choose this hairdo that is easy to style and simple to wear.
Short weave hair is easy and simple to wear

Short Flat Irons
Short quick weaves that are made from 100% natural human hair can be styled into straight or curly just like you do it with your natural hair. Bone straight weaves are a new trend blooming in this summer and choosing this style will make you look chic, smart and prim.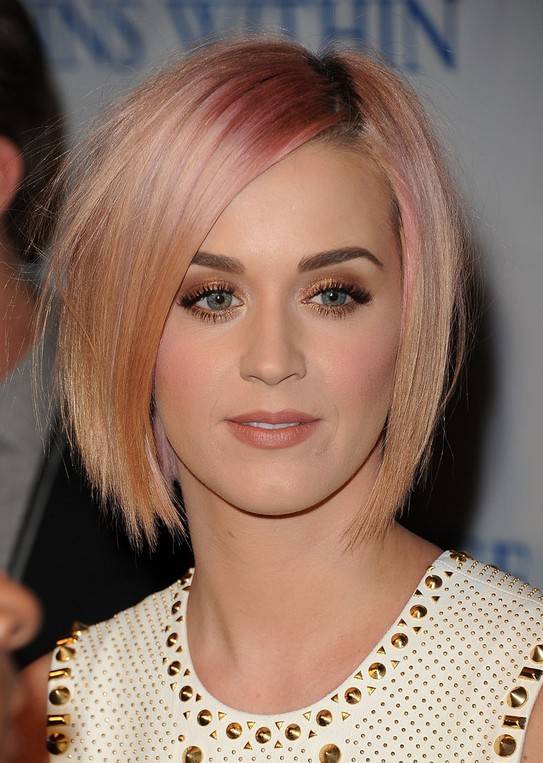 Renowned Katy Perry with Short Flat Iron weaves
Afro Tempest
Afro Tempest has the coolest weave hairstyle that will change your mindset towards the short curls hair weave. If you are looking for a hairstyle that doesn't overtake your facial emphasis, afro tempest weave is the best for you. You can make it look different every time with a new color on your afro weave. Pick this afro tempest and make yourself look gorgeous.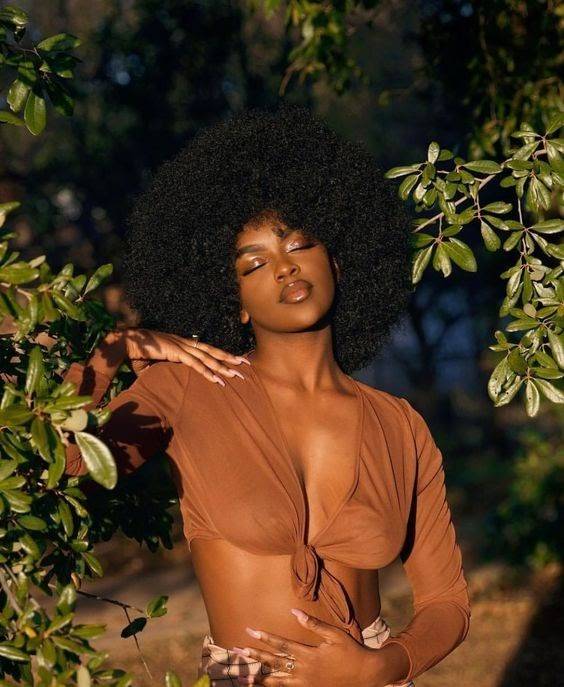 A woman looking chic with afro tempest weave



City Girl Hype

 
Achieve smooth, bouncy and luscious texture to your hair with curly hair extensions. The city girl look gives you a confident look and you can wear them to boost texture and enhance beauty. If you are looking for a chic look, try wearing this weave hairstyle to look appealing.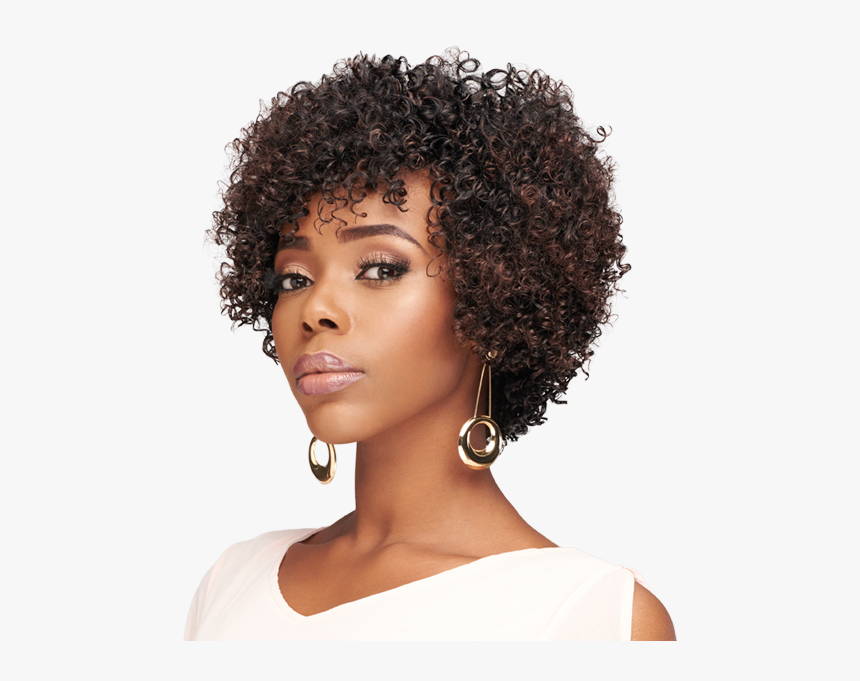 Young and beautiful woman with city girl hype weave hair




Boy Cut
Take a look at the curl hair weave with a masculine twist cut that Rihana is wearing. This weave hairstyle will make you look stunning and fresh in this hot summer. Look super sexy with this hairdo and it does not require efforts to do the maintenance. Many celebrities are spotted with this masculine cut hair weave that are less time consuming.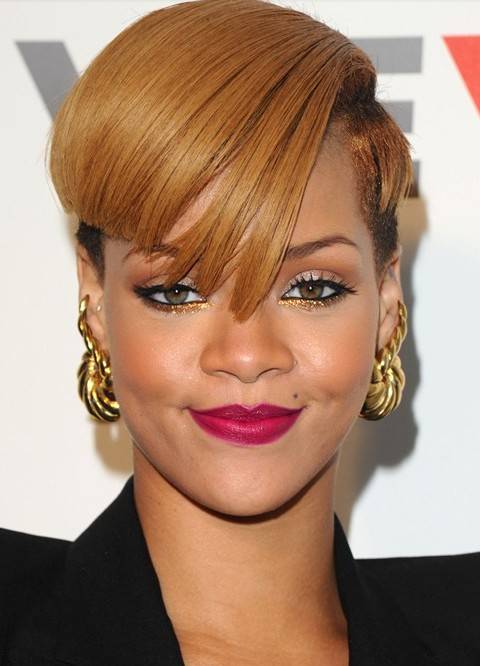 Rihana rocking her boy cut hairstyle
Tapered bob
Tapered bob style is the perfect weave hairstyle for women. This style gives you the ability to create a new look that will suit your fashion sense. Try this tapered bob with curly hair for an elegant, stylish and youthful style. Rock this timeless look year-round.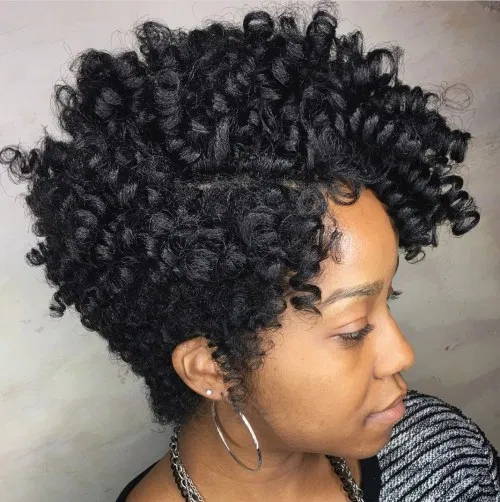 Beautiful with tapered bob weave
Diva Black Hair
Not sure which hair weaves to go for? Choose these short black extensions to add more fun to your style. It will bring out your inner diva and you can play around to find the perfect style that suits you. Sport this style out on bright summer days or cozy winter nights.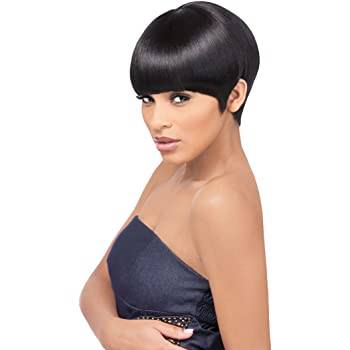 Spice up your curly weave with this trend.


First Lady
First lady hair will make you look flawlessly beautiful and sophisticated. This short hair weave brings you another fresh look. Styling shorter hair is convenient, easy to maintain, and any styling tools can be used on it. Attain a first lady look with this hairstyle and exude confidence.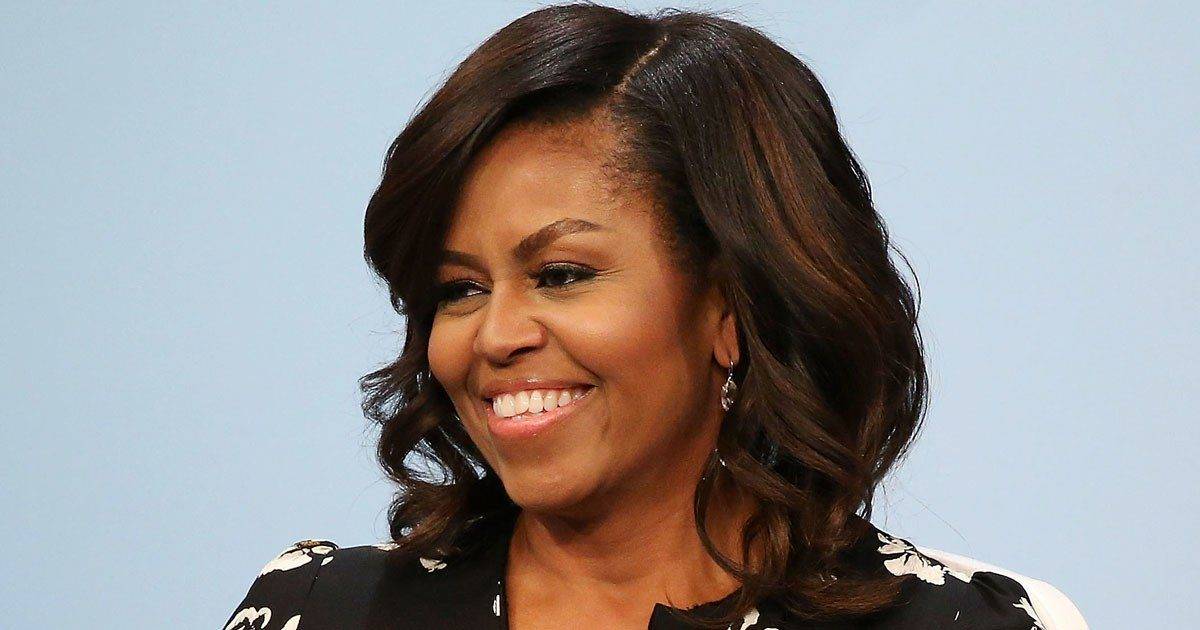 First lady hairdo has become a signature for a dignified beauty.  
Gaga
The unique Gaga fun curl and bouncy hair weave will excite you when you step out. This hair weave with gaga style will make you stand out in the crowd. Appear gorgeous and confident this summer with this hairdo. Let the people go gaga over your trendy hairstyle.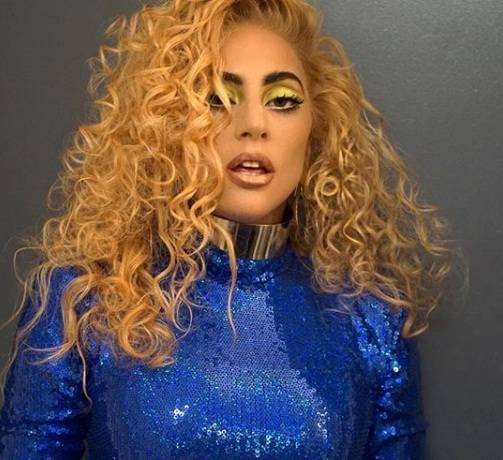 Full and bouncy Gaga look
Bounce Beach Weave
Beach waves are known for their simple, natural and relaxed appearance. The name for the hair style comes from its resemblance to the waves in the sea near the beach. Popular in California, it has now spread to other countries because of its glamorous style. If you want to give your hair a healthy boost, a beach waves weave hair style is just the type you should try out. Its effortless volume is the perfect beach look.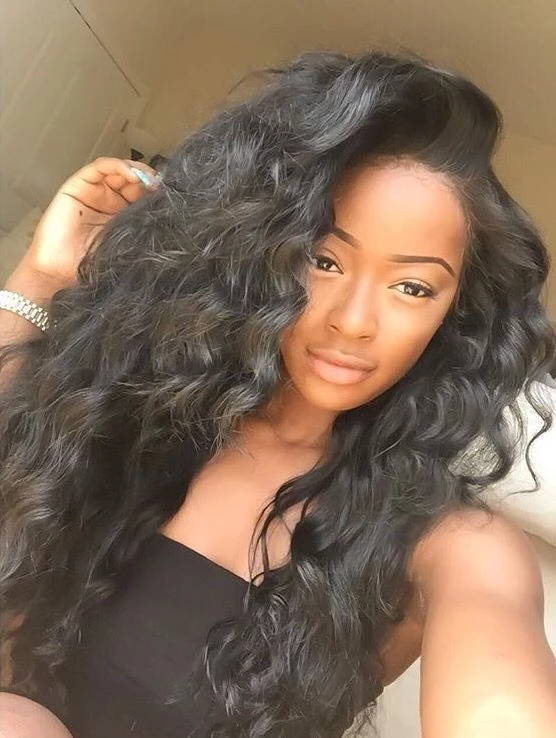 Beach wave weave hair
Virgin Deep Curly Hair
Deep wave curly hair is also known as 100% virgin human hair since it's a natural haircut cut for young ladies. It is clean, soft, and bouncy and retains every feature natural hair has. If you want to look sexy and a fashionista, this hairstyle is just the type you should choose. You can also curl or restyle the hair like your own hair.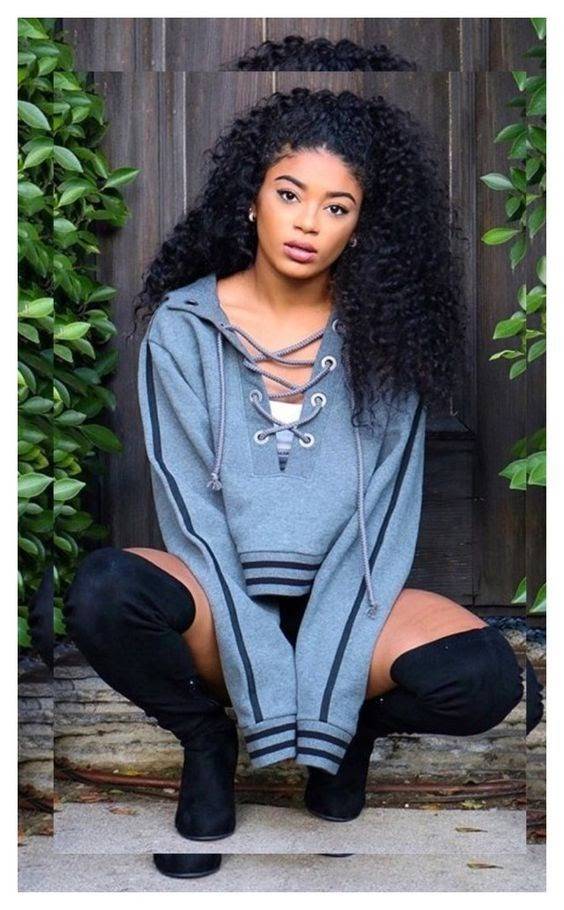 Virgin Deep Curly Hair
Body Wave Hair
Looking for long and big wavy curls? You don't have to wreck your brain for the perfect hairstyle, because body wave hair is just what you are looking for. This hair style provides you with a natural beachy wave and luster with a bouncy, yet fashionable look. It's easy to style and take care of it like natural hair.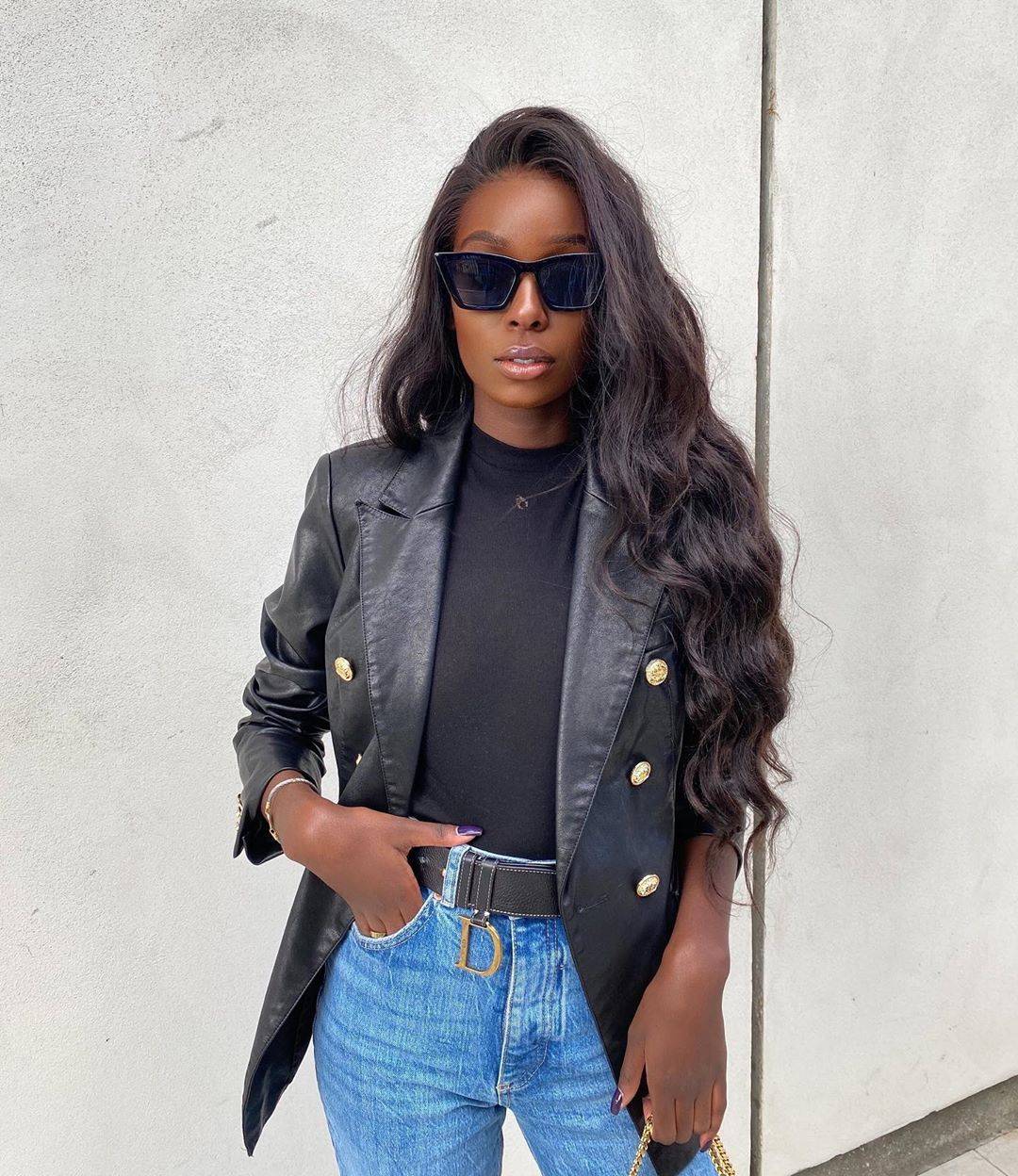 Blow Out Weave
Blow out weave hair is one of those few hair styles which you can use to blend seamlessly with your already blown out natural hair. Depending upon your natural hair, you can blend in your blown out weave by either curling, flat ironing or in its natural state. It's easy and versatile.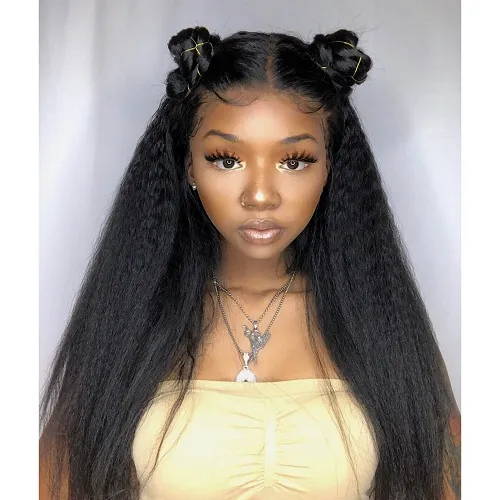 Coil Curl Human Hair Weave
You want to have curl pattern hair which is also defined, tight and voluminous but you can't make up your mind as to which hair style can provide you with the above features? The perfect answer is coil curl human hair extensions. This hair style is also known for its heavily textured look and its unique coiled pattern. However, straightening this curl weave should be avoided as it will loosen the curl pattern.
Wavy Hair 
Wavy hair can be seen as a style which is a mixture of both the straight hair and curly hair. It tends to appear in a loose S-shape. It can save you from the challenge of caring for curls. It is bouncy and retains the beauty of straight hair at the same time. If you are looking for a hairstyle for any weather with less maintenance, you should opt for the wavy hair weave and enjoy with your hairstyle that can make you stand out.
Beach Curl Weave
Beach curls hair extensions are great for summer vacations. These beach curls are unique and manageable to style. It gives you a natural look with shiny and sleek quality hair. Style your hair using a curling iron for voluminous hair. Wear this curly extensions and amaze your friends with wow-factor.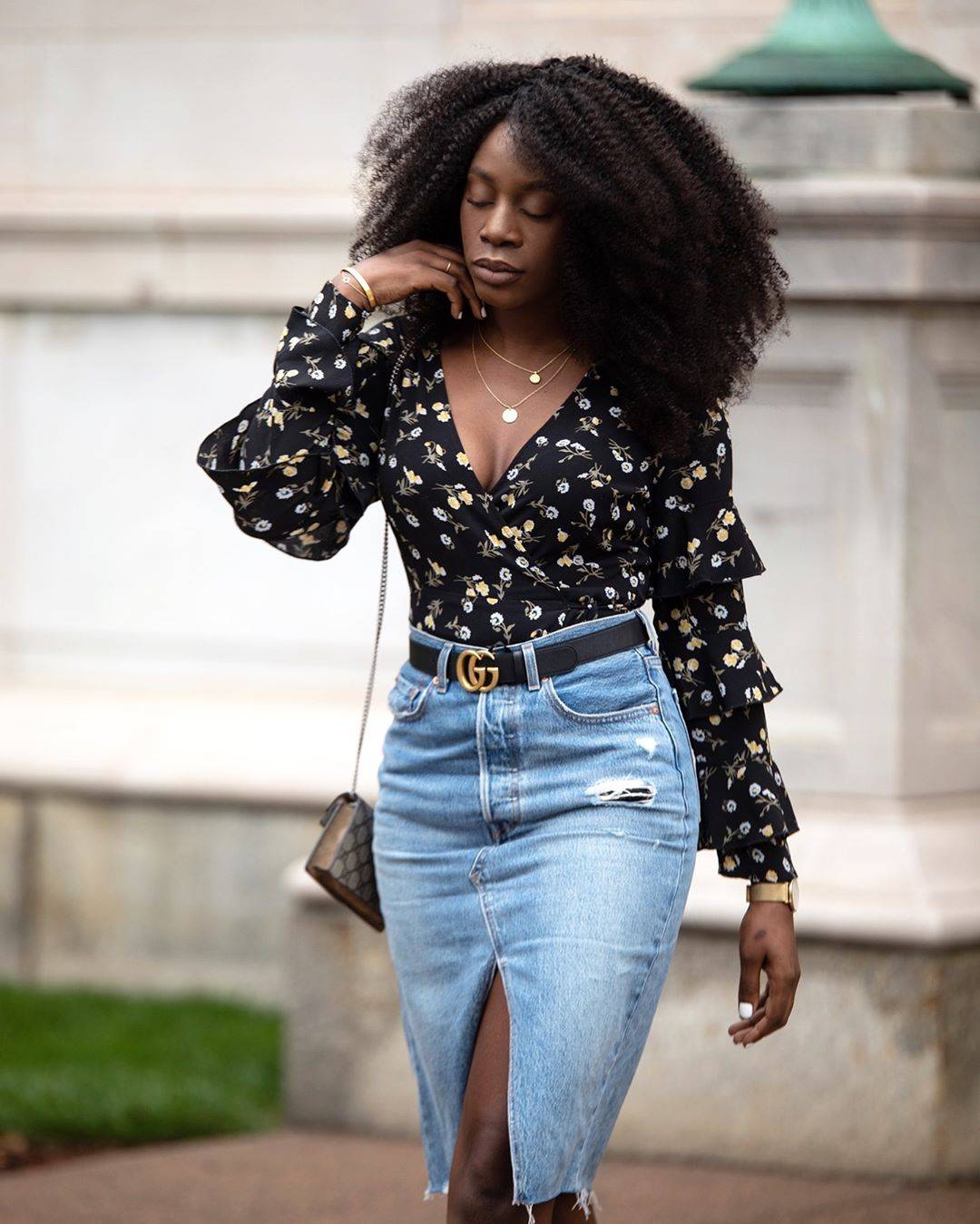 Organic Weave Hair
Organic curly hair is the perfect style if you want a natural look. Hair extensions for curly hair needs to be maintained carefully and moisturized all the time. It prevents your hair from getting dry and frizzy.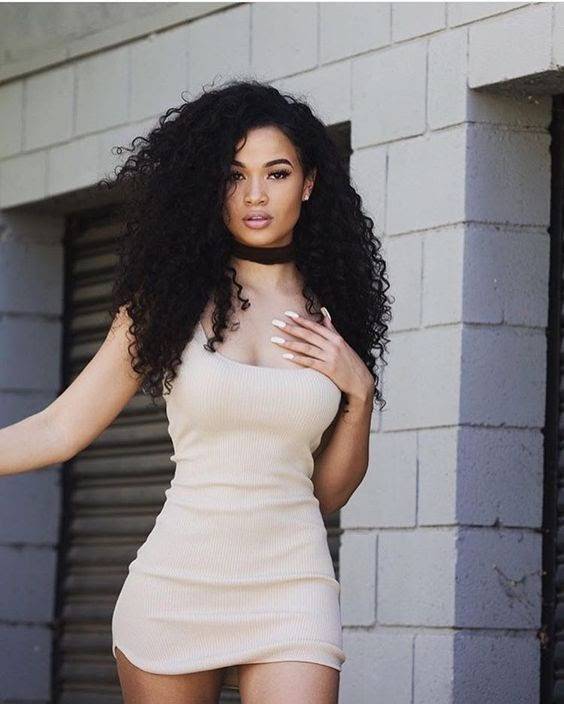 Human Hair Weave
If you want the best curly hair, human hair weave is best. This weave hair will provide you the outcome of a gorgeous look with its amazing pattern and style. Human hair weaves are natural, shiny and soft. It goes well with any facial shapes. Don't waste time, grab this stylish weave and walk with confidence.
Curly Weave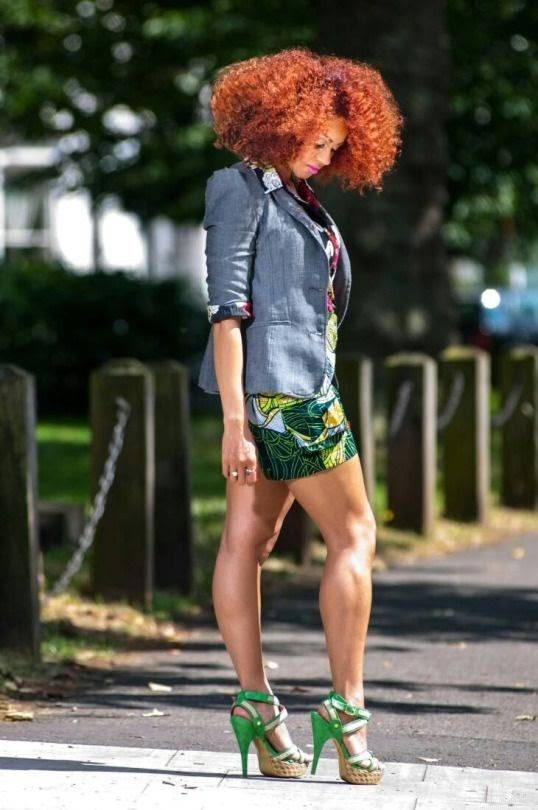 Commonly known as "curly hair weaves style", has garnered many users who wear this hair style. This curly hair extension provides better elasticity and is a trendy fashion. Under proper care, this hair has a long life-span. Are you looking for a curly weave? Then, choose this glamorous hairdo for an amazing summer experience. I bet you will never regret choosing this hairstyle. Use hair spray to maintain moisture because it protects your hair from dryness and brittleness.
SUBSCRIBE TO OUR NEWSLETTER
Receive our latest weekly releases, offers, guides and more.