A ponytail hairstyle is the best hairstyle for your daily routine or professional look. This hairstyle is classic and never runs out of trend. The ponytail hairdo will give you a casual and eye-catchy look. There are different ways to achieve a ponytail hairstyle by wearing Ponytail Weave or clip-in ponytail extensions. The following are the best ponytail hairstyles for daily routine or professional look.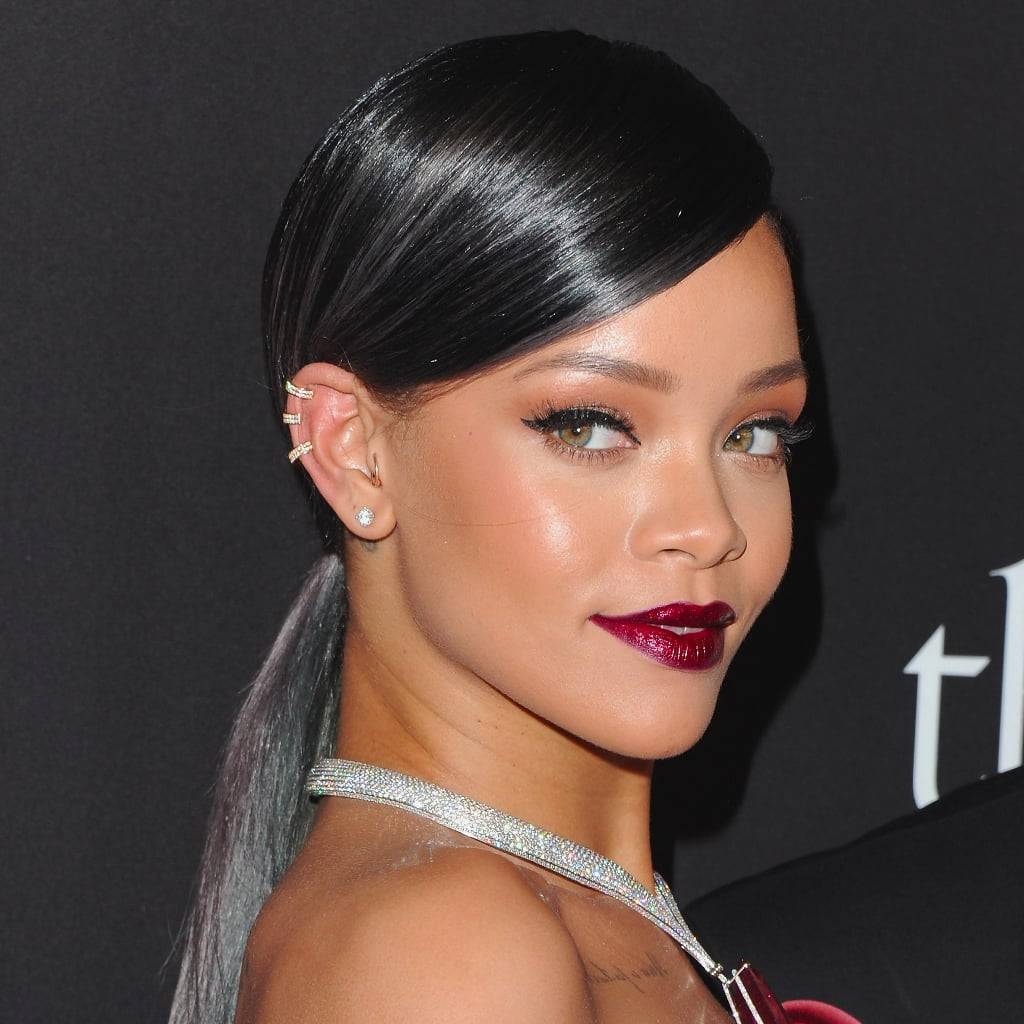 High & Voluminous Ponytail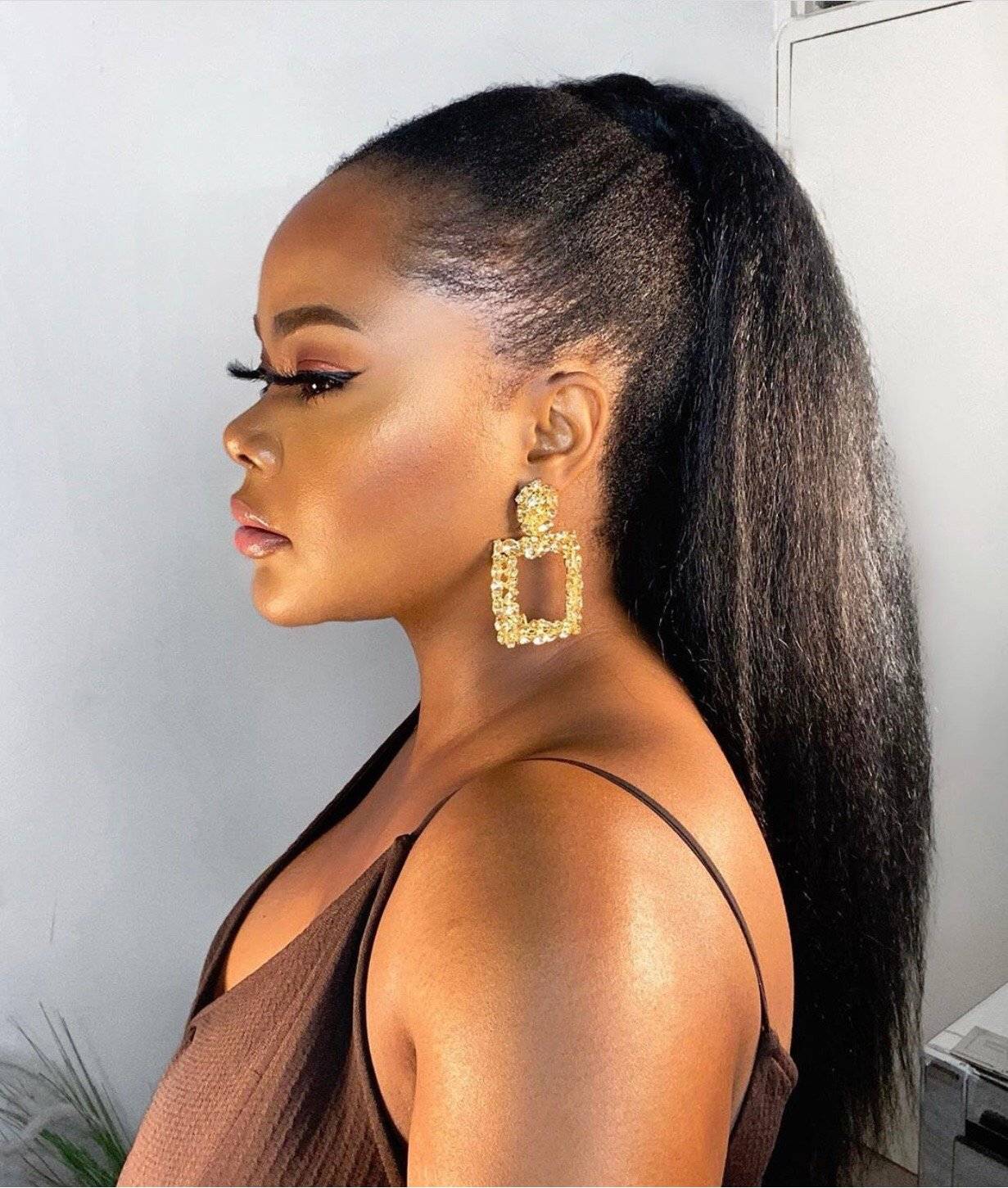 A high voluminous ponytail never runs out of trend because it is the most comfortable and classic ponytail hairstyle to try. The high and voluminous ponytail is the signature look the songstress Ariana Grande. Ariana Grande flaunts the high ponytail on every music event like American Music Awards, Video Music Awards, etc. she looks stunning and fabulous in the high ponytail.
To achieve ponytail like Ariana Grande, steps to be followed:
Apply heat protectant serum and straighten your hair.

Then apply hair mousse for frizz-free hair.

Pull your hair to the center of your crown and make a small bun.

Put on the clip-in ponytail extensions around the bun.

Then use a flat iron on the hair extensions to make it straight and long.

Take a small piece of hair from the middle of the extensions and wrap it around the bun for a natural look.

To finish the high ponytail, use Indique Hair Care Essential Shine Spray for stunning hair.  
Braided Ponytail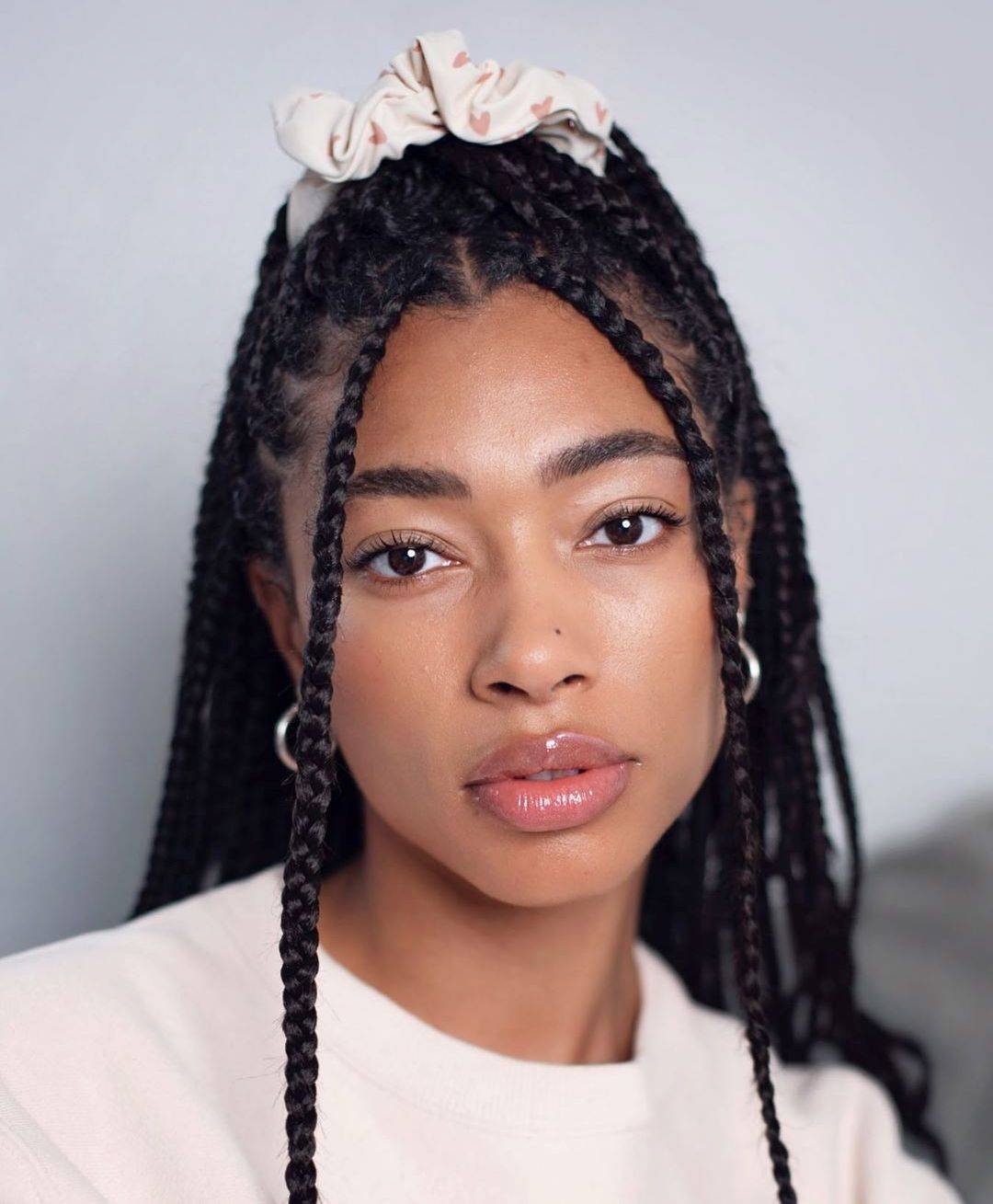 The braided ponytail is a trendy hairstyle for you to try every season. This hairstyle will give you a polished and clean hairdo. Gigi Hadid looks fabulous with the high braided ponytail hairstyle on the street of New York City. You can achieve thick and long Braided Ponytail with hair extensions or clip-in ponytail extensions.
Steps to follow to achieve braided ponytail:
Use Indique dry shampoo on your hair to avoid frizzy hair and flow it in one direction.

Use a rattail comb and make a high ponytail. Then, tie your hair with a rubber band.

Then wrap hair extensions on your hair for thick and long hair.

Make three strands and start braiding the extensions. Braid it till the tip of the hair, and then tie it with a small rubber band.

To finish your look apply shiny hair spray from Indique hair.
This is the perfect way to achieve a voluminous braided ponytail like Gigi Hadid.
Curly Ponytail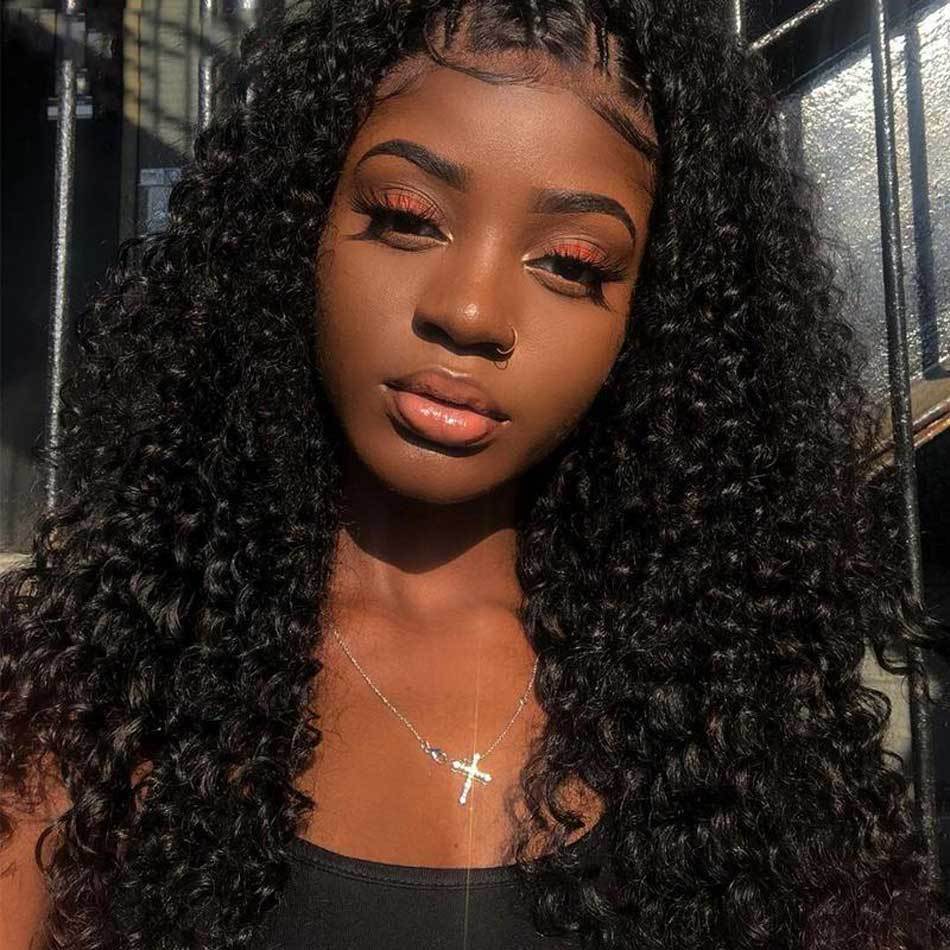 Curly hair with a low ponytail is the best ponytail hairstyle for your curly hair textured. The curly ponytail will give a voluminous and puff hair easy to style high or low with defined dimensions and frizz-free hair. Janet Jackson looks stunning with the curly hair ponytail during her red carpet. Another way to pull off a curly ponytail is by wearing blunt bangs.
To achieve the curly ponytail, follow these steps:
Gather your hair products such as boar bristle brush, wide tooth comb, Bumble curl defining cream, rat tail comb, curler, and hair spray.

Wash your hair and dry it with a hairdryer.

Brush your hair with a wide-tooth comb to detangle your curly hair.

Use heat serum on your hair and made more definite curls on your hair with a curling rod.

Apply bumble curl defining cream and brush with a boar bristle brush to distribute evenly.

Then pull your curly hair by using rattail comb for sleek hair at the front and side.
Then tie with a small rubber band and achieve a curly ponytail in just 30 minutes.
Wavy Ponytail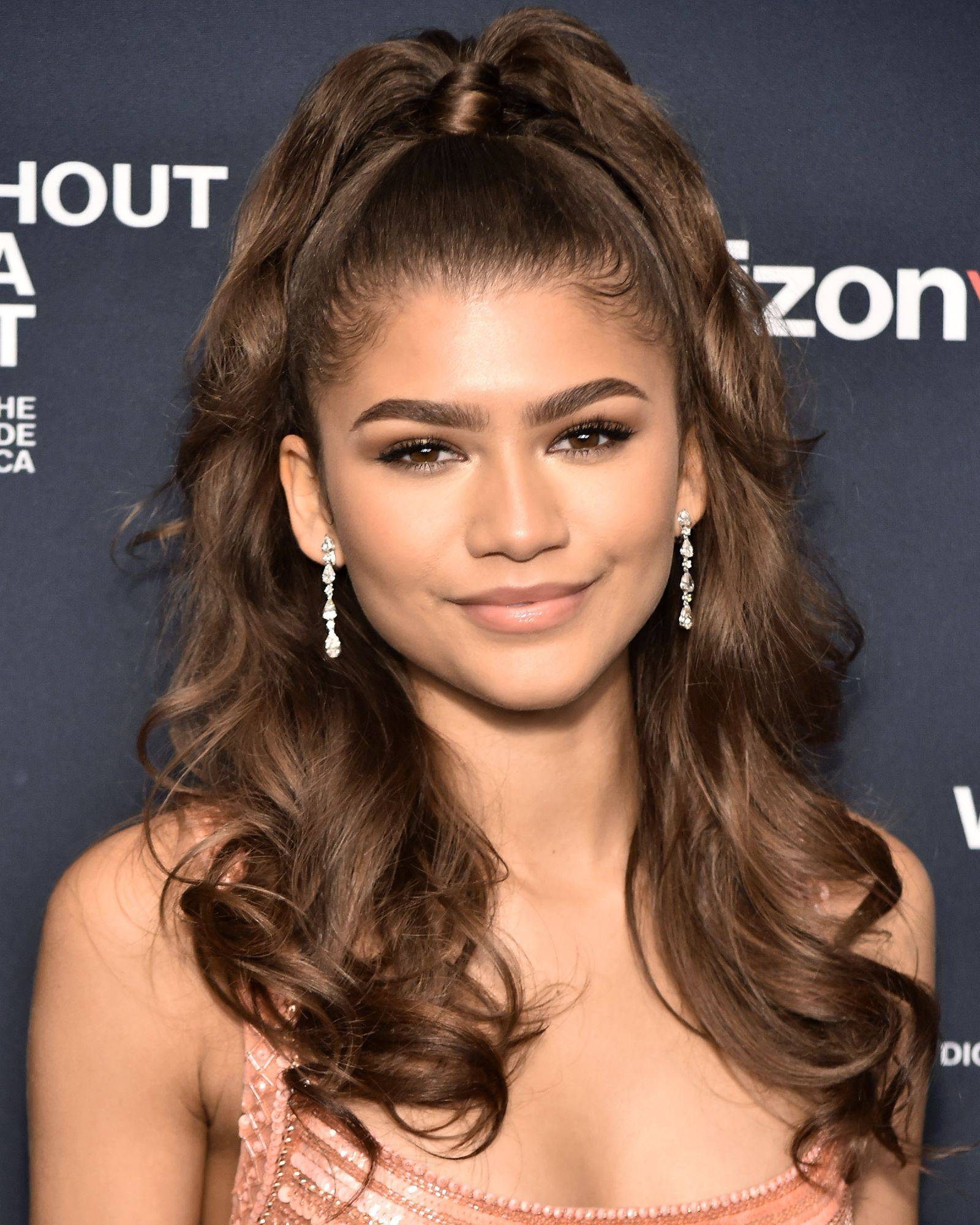 The wavy ponytail never lets you down when it comes to making you look beautiful and stunning. The wavy ponytail is soft, smooth, and classic for your everyday look. Constance Wu looks elegant and lovely with a wavy ponytail hairstyle paired with a yellow gown when attending the 2019 Oscar.
Follow this step to achieve the perfect wavy ponytail hairstyle:
Brush your natural hair with Denman brush for smooth and tangle-free hair.

Pull your hair at the back of your head, and make a ponytail hairstyle.

After tying your hair, apply heat serum; grab a flat iron to make waves on your ponytail.

To finish your look, apply hairspray to lock the hair.
These steps are the best for you to achieve a wavy ponytail like Constance Wu. Also, you can achieve a long wavy ponytail by putting on clip-in ponytail hair extensions.
Sleek Ponytail With Center Parting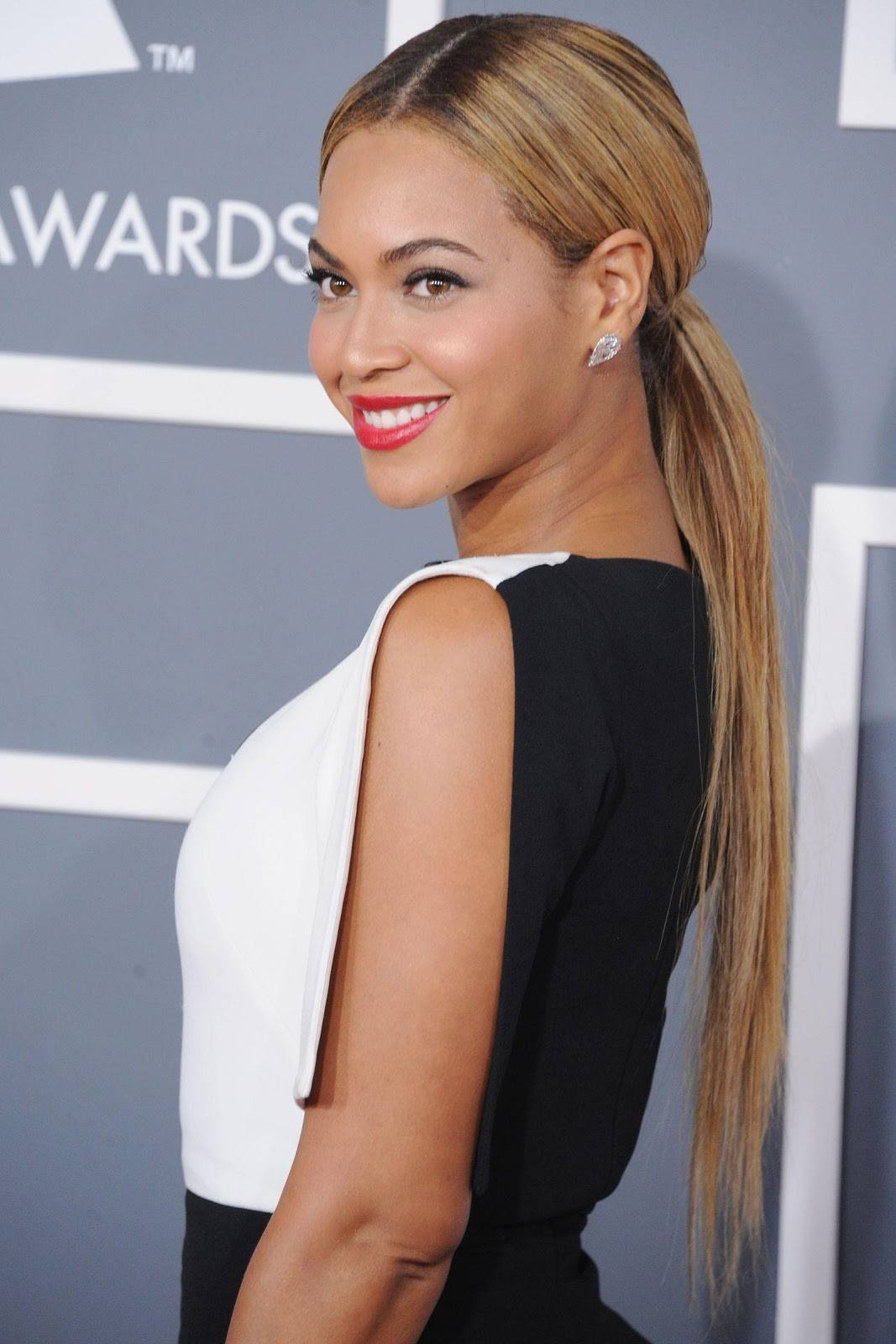 The sleek ponytail with center parting is one of the best ways to style a ponytail. This sleek ponytail is stunning and will give you a glamorous look.
Follow these steps to achieve the sleek ponytail:
Grab a rat tail comb, a hair mousse, hairspray, a toothbrush, and a hair tie.

Straighten your hair for perfectly straight hair.

Comb your hair with a rat tail comb and make a perfect center parting straight to your nose.

After parting, brush your hair with a toothbrush thoroughly.

Then apply hair mousse and brush with a wide-tooth comb to spread the mousse.

Then gently run it downward to make it sleep so that all the hair is in one direction.

Pull your hair at the nape of your neck at the backside.

Then grab a hair tie and tie it neatly.

After making the sleek ponytail, use a hairspray to finish your look.
Curved Short Ponytail With Crunchies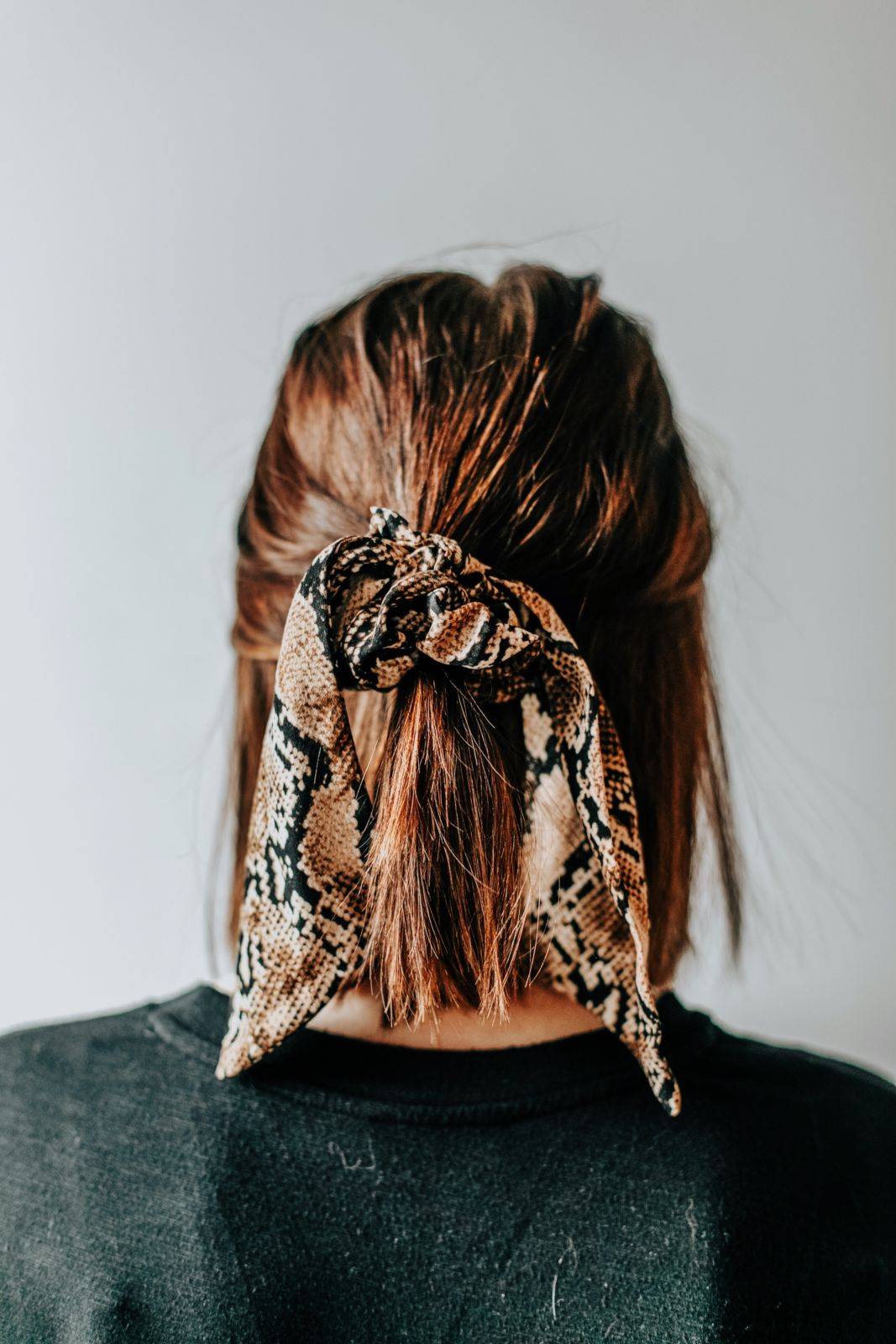 A curved ponytail is best with a scrunchies hairband. The hairdo will look elegant and straightforward for your daily workout routine. Hailey Bieber wore the short curved ponytail with scrunchies at the Met Gala in her beautiful pink gown. You can also achieve this short ponytail quickly with clip-in pony extensions.
Steps to make the short curved ponytail with scrunchies:
Gather your hair products like flat iron, hair gel, scrunchies, hair spray, goody round brush, and tangle teezer brush.

Brush your short hair with a tangle teezer brush to detangle your hair.

Then brush the clip in ponytail extensions with goody round brush.

Then apply heat protectant serum on the extensions and use a flat iron to achieve the curve.

Apply hair gel on your hair and make a short high ponytail. Pull your hair at the center on your crown to make a short ponytail.

Then install the clip-in ponytail extensions on the short ponytail you made earlier.

Tie your short ponytail with scrunchies to get a statement look.

Finish a short curved ponytail by applying hair spray to set it.
Enjoy your beautiful day with the short curved ponytail with scrunchies.
The Ponytail Hairstyle will complement your face shape, make you look beautiful, easy to style, and maintain. You can achieve a different height of ponytail hairdo – low, high, or braided ponytail. Ariana Grande, Gigi Hadid, and other Hollywood stars are the inspiration for you to try a ponytail hairdo. Grab the required products and achieve the desire ponytail that you wanted to have. Enjoy your day with above-mentioned hairdo for your daily routine and professional look.