18 ways to Keep your Flat-Ironed Hair Straight
18 Ways to Keep Your Flat-Ironed Hair Straight
Sleek, glamorous, and always fashionable, straightened hair is one of the most popular hairstyles in the world. Done in professional salons or at home, it is also one of the most accessible and easy to do. But after we finish the look and head out in the world, we see that little frizz here, that little curl there, and we soon look like we just visited a steam room. This is one of the most frustrating feelings but today we are going to find out how to battle this ongoing problem.
1. Be careful when you choose to straighten your hair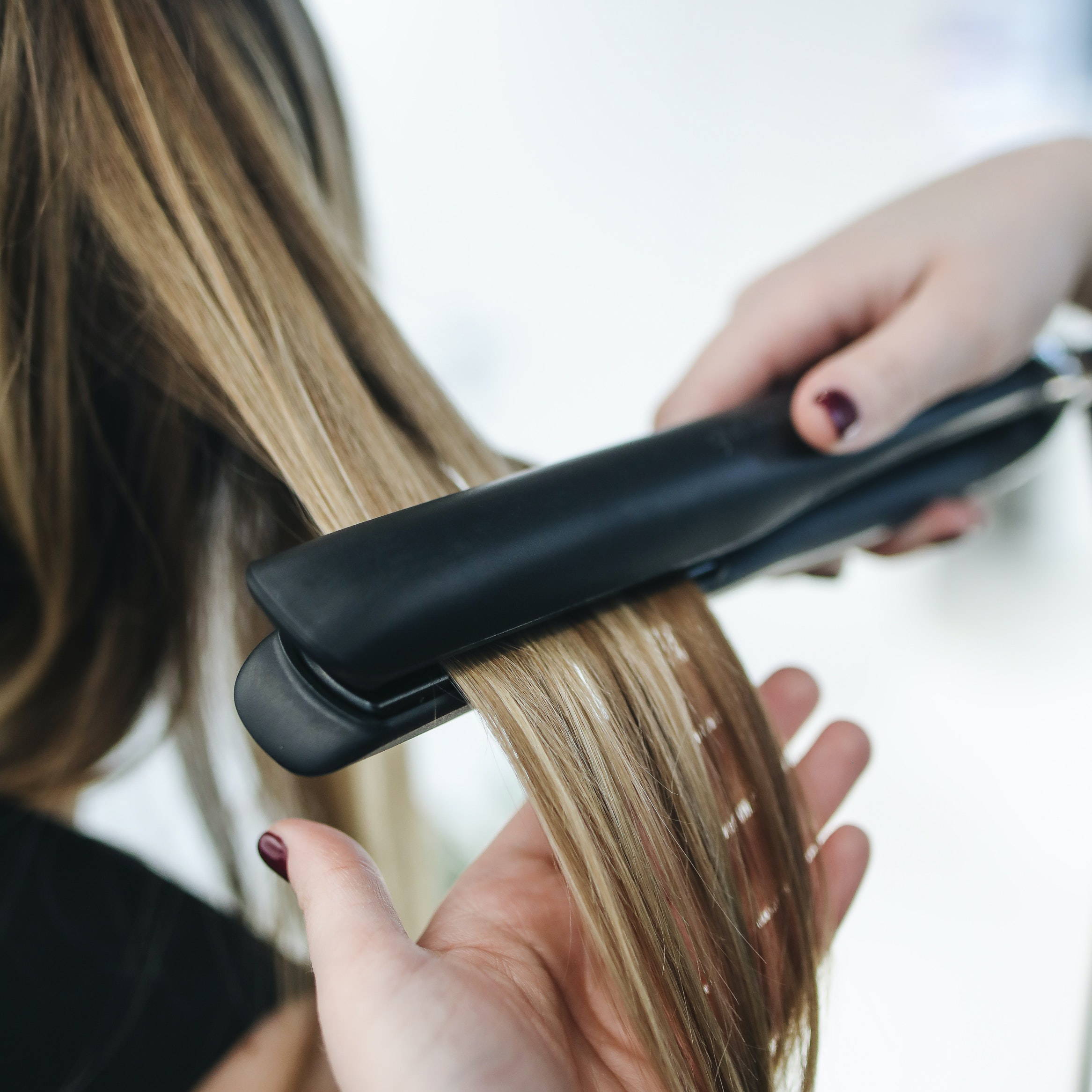 This is one of the most important points on our list. If the weather outside is dry and sunny it means that it is also a perfect day for straightened hair. But if the weather outside is very humid or it is even raining, you may want to avoid growing some white hair of frustration from a bad straightened hair day. Also, if you are traveling in tropical areas it is better to leave your flat iron at home.
2. Less sweat means longer wear
Sweat is largely made of water and we all know that water is going to ruin any straightened hairstyle. If you want to hit the gym or to go for a jog, make sure that you are tapping the sweat from your scalp, forehead, and neck to prevent the hair from frizzing and curling.
3. Use the appropriate flat iron
Different hair texture needs different flat irons. Do a bit of research and see which is the best for you. This step is extremely important especially if you are straightening 4c hair.
This is one of the best ways to make sure that your hairstyle last. Even though it is not a hair straightening treatment, it will greatly improve the texture of your hair, making it behave better after the straightening process.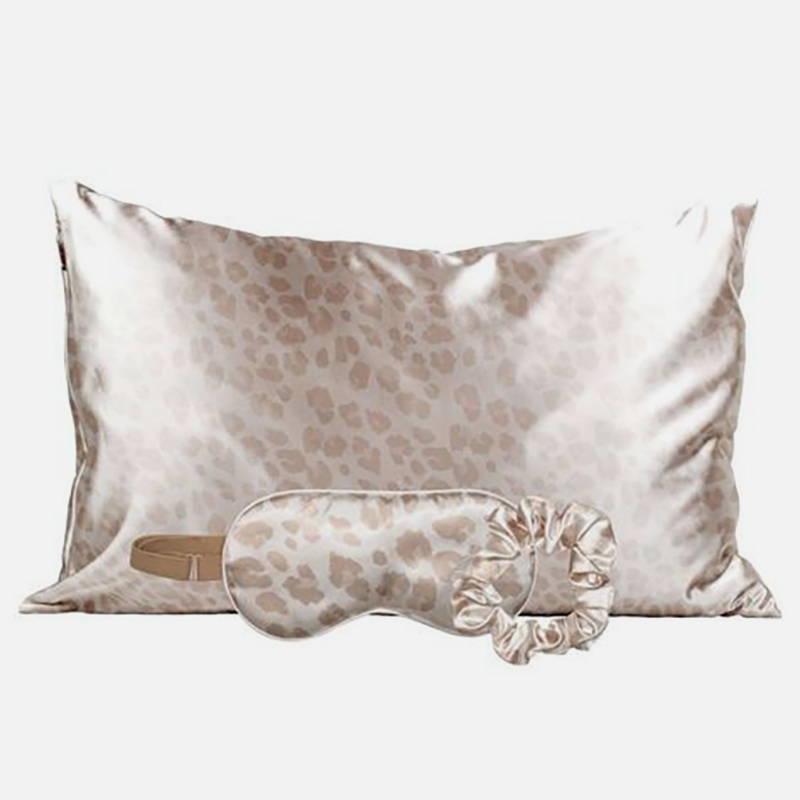 Yes, you heard that right. These pillowcases will make your hair straightening last longer because you will wake up with less frizz and knots in your hair. They can also prevent the horrid hair breakage of chemically treated hair.
They are useful when sleeping or when heading into humid environments like the bathroom. Taking a bath while having this glamorous hairstyle is possible as long as you protect your hair from humidity.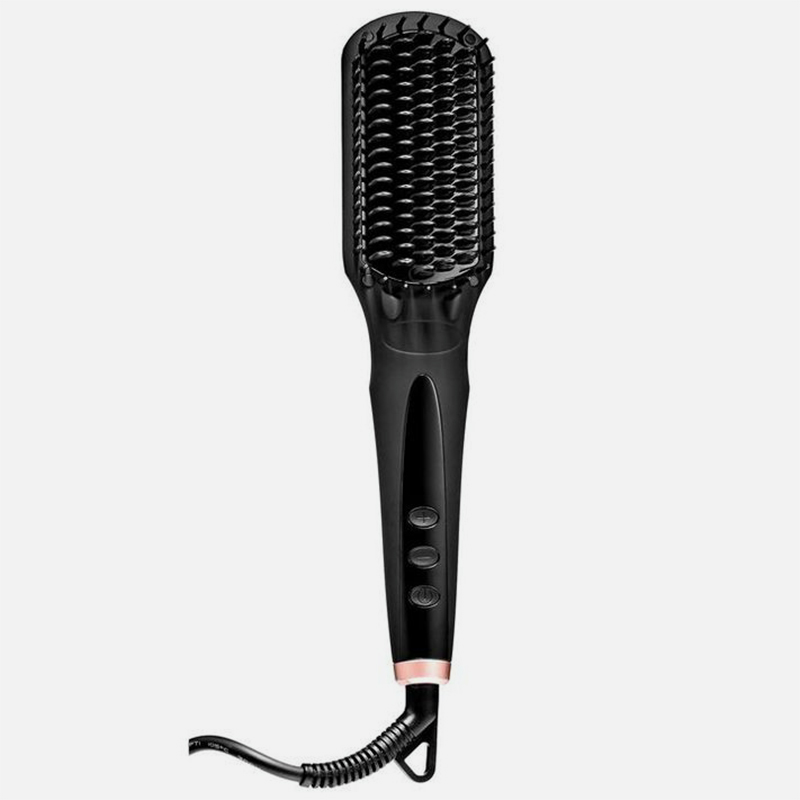 The hair straightening brush is one of the best inventions in history and it can be used in the hair straightening process itself or for touch-ups and it is particularly useful is you are straightening 4c hair.
Most of us tend to hop to the highest temperature but this can lead to dry, damaged, and coarse hair that will go frizzy. See the manual of the flat iron and set the correct temperature for your hair.
9. Don't forget the roots
Start straightening from the roots down. Many women tend to neglect this part from the feat of burns but a lasting look begins from sleek and straightened roots.
The ends of the hair are some of the first places we see our hairstyle crumble. Give extra attention when straightening them and make sure that they are tamed before applying the final products.
11. The heat-protective spray
The holy grail of hair styling products. This step is crucial in the hair straightening process because it will protect your hair from heat damage. Most heat-protective sprays will also make your hair easier to style and your look will last longer.
12. Anti-humidity products
These are some of the best products to prevent frizz. Make sure that you always apply this product to properly protect your hair from the environment.
13. Avoid hair mists and perfumes
Having scented hair is very glamorous and sexy but unfortunately, most of these products are water-based and they will quickly cause frizz.
They can be amazing for achieving a smooth and sleek hairstyle. Buy one that is specifically designed for straightened hair.
15. Brush before straightening
Tangled hair will never make a good look and it will quickly frizz and curl. Make sure that your hair is perfectly smooth and that there are no tangles before straightening.
16. The heat-protective spray
Choose a formula that is suitable for straightened hair and apply a decent amount from the roots to the end of your hair. It will lock your locks in place and give you a lasting look.
Some types of hair have to be tamed with big guns. Apply some special styling wax at the ends of the hair to make sure that they will not move.
18. Don't make it a constant
The last advice is probably the best. Constant hair straightening will greatly damage your hair and it is best to leave some days or weeks in between to protect the cuticle.
Keeping your hair straight is very easy and you just have to pay attention to some of the listed details. Have fun with your hair and flaunt your new and polished look.
SUBSCRIBE TO OUR NEWSLETTER
Receive our latest weekly releases, offers, guides and more.
---