Box Braids
Box Braids are a popular hairstyle among black women. Though the process takes a significant amount of time, the result is worth the wait it. Box Braids are long lasting and low-maintenance. There are so many unique styles you can experiment with and make it your own. It is the protective hairstyle for your natural hair and effective in retaining healthy hair.
Come fall in love with these amazing 10 box braids styles.
Large Box Braids Twisted Into A Bun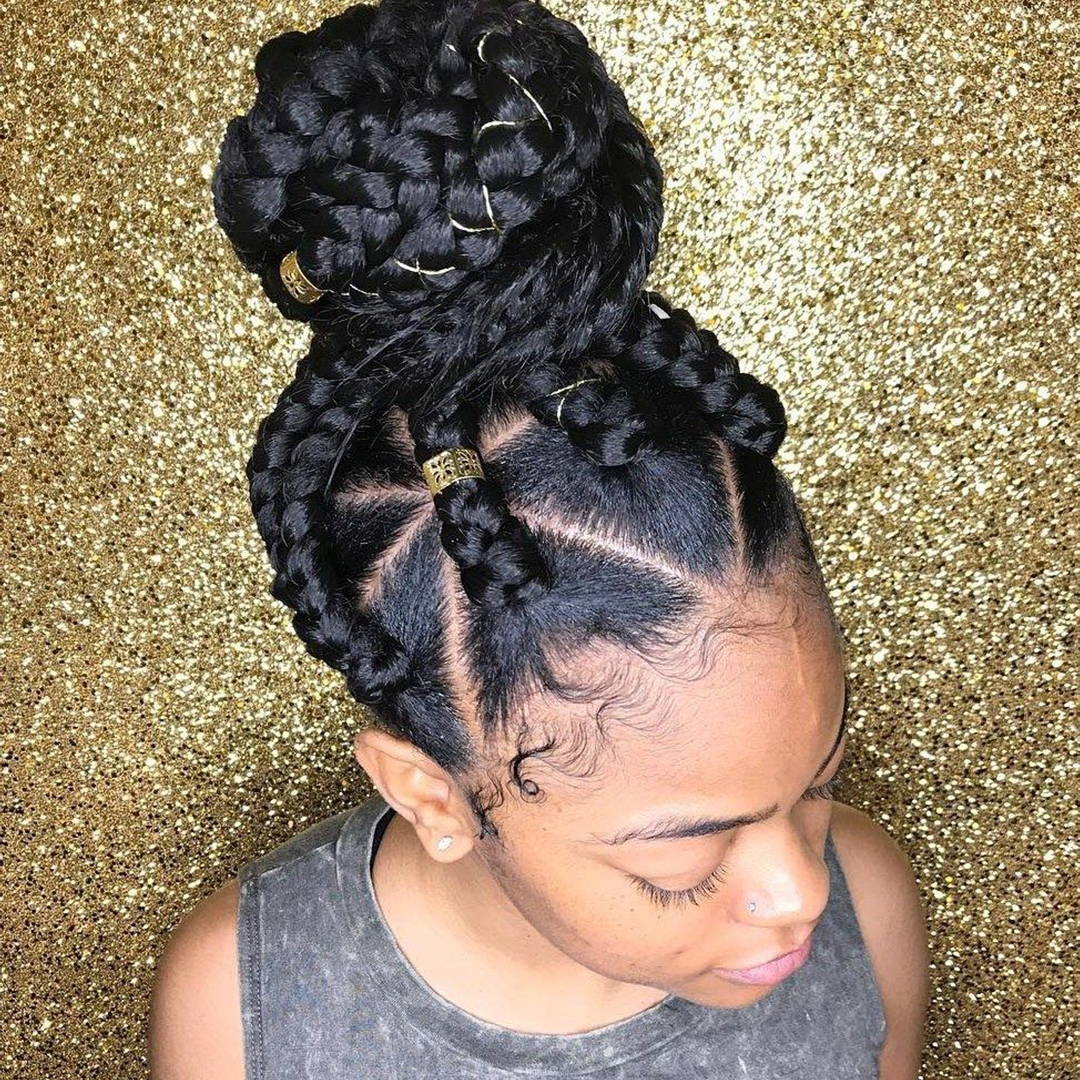 A classy look with braids twisted into a bun
Look gorgeous and bold with large braids, and add a bun for a sophisticated look. Braided hair is care-free and requires less maintenance. You can choose between different size braids depending on how full you would like it. The box braids give more volume and can be tied into a bun or a ponytail.
Long Thin Box Braids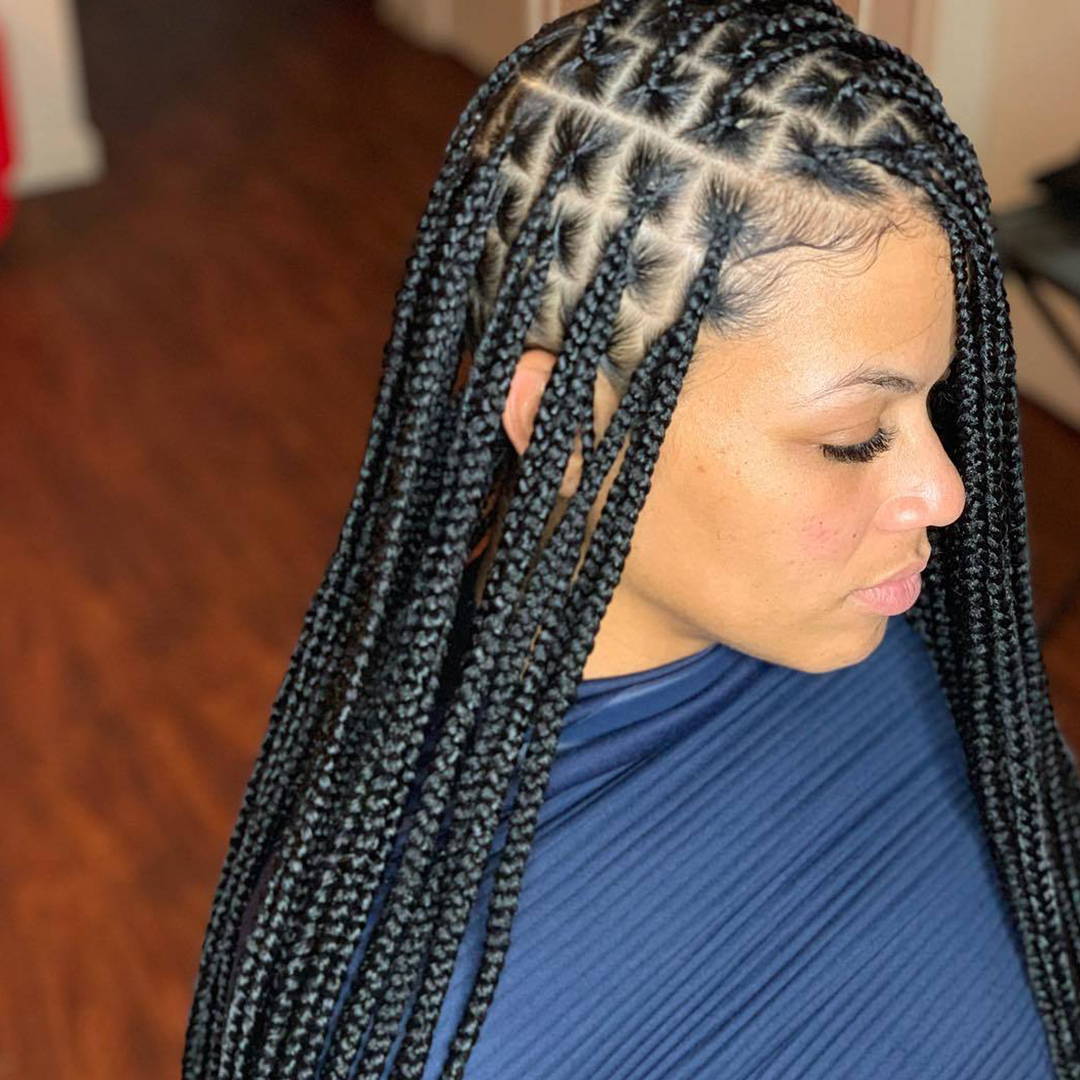 Long thin box braids
Many women love how braided styles really shows their face since all their hair is pulled back. And although their natural hair is all tucked away the style is very versatile. The long thin box braid style gives an utterly stylish look, framing your face beautifully.
Medium Long Box Braids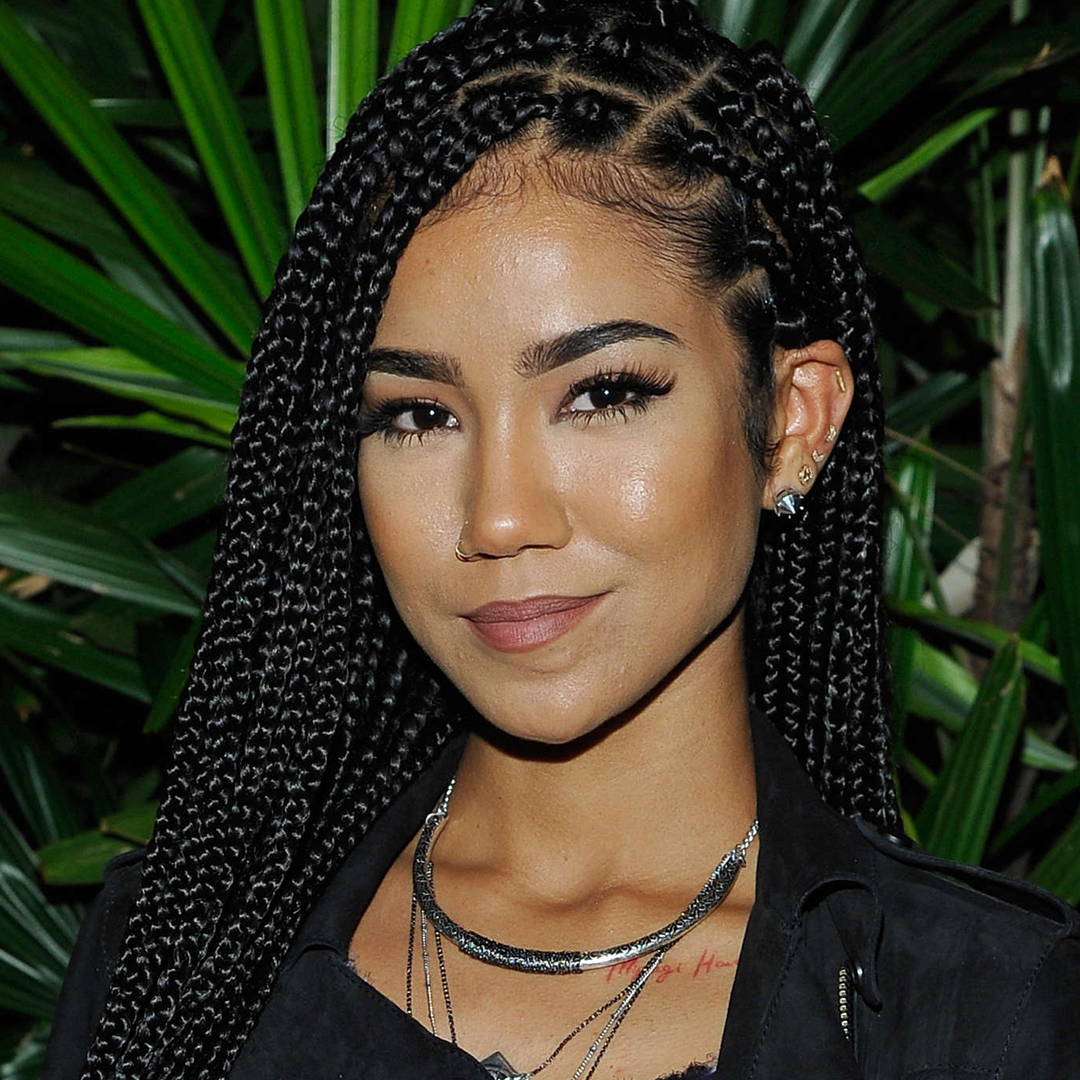 Jhenke Aiko looks beautiful in her medium size braids.
Box braids styles are all about simplicity. It is a protective hairstyle for your natural hair. Medium long box braids are perfect forany length hair. Long braids take more time to create in general which is why many people opt for a medium size over small.
You can style long braids into intricate updos and buns to take this look from day to night. Celebs like Jhenke Aiko can be seen wearing this style on the red carpet and major events.
Box Braids with a Side Part

Box Braids and side part are a perfect combo
Don't limit yourself with ideas when it comes to styling your hair. Add a define side part to give your style a bit of flair. Just like you would part your own hair, do it with your braids to switch it up.
Box Braids in a Formal Bun

A formal look in box braided with bun
This breath-taking style is becoming popular across the world. A few years ago Beyonce wore this style on a trip to Cuba. Elegant box braids in a formal bun is the perfect vacation hair. Achieve a cute and mesmerizing appearance with this hairstyle.
Deep Side Part Cornrows & Box Braids

Shine bright like a diamond in this deep side part braided style
Every woman is obsessed with the box braid style. The well-known African braids has been popular for a long time and now more and more celebrities are rocking braided hairstyles in movies and music videos. One of the most popular box braids is the side part box braids. It is best for individuals with narrow faces because the side parting of the braids shows off your cheekbones and your jaw line.
Deep side part corn rows with box braids brings out a soft feminine look. Add extensions to add fullness and length for a thicker and long-lasting style.
Ombre and Bold Color Box Braids
Platinum Box Braids
Coloring or dyeing is another way to make your braids look even more eye-catching and unique. Blonde ombre or even red box braids are a great way to switch it up. It is easy to achieve with different color extensions and you don't need to color your own hair. Go vibrant and make people's head turn.
Fishtail Braided Box Braids

Give your braids a fishtail
A fishtail braid may look simple, but it is way more complicated than you think. But after you master the steps, you will never go back to another braided hairstyle. The fishtail braided box braids are one of the most popular African braiding styles. Adding fishtail hair braids for long hair keeps it fresh and neat.
Tight Box braids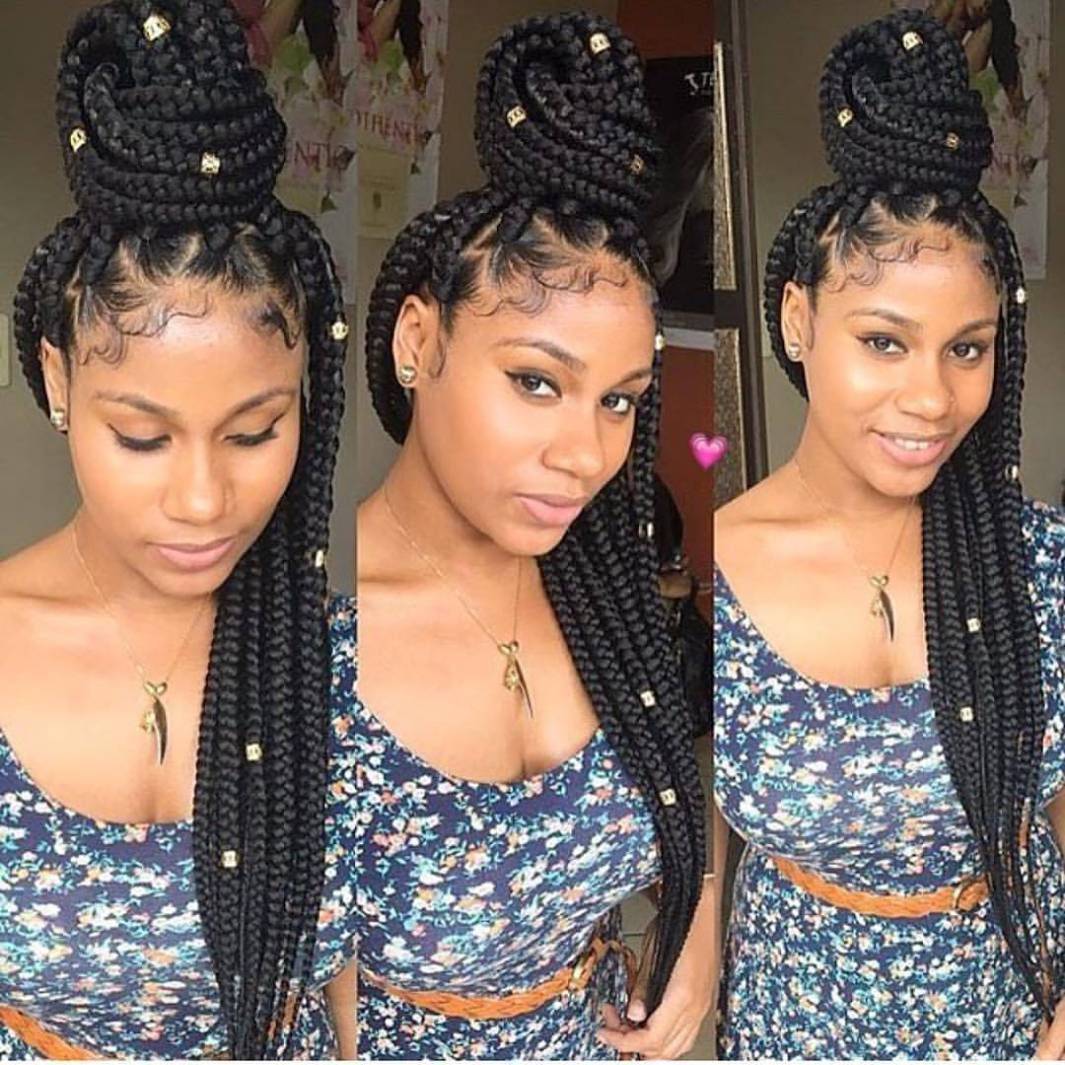 Tight box braids for a bold look
If you plan for longer and healthier twists, then a tight box braid is the one for you. The tight braids are one of the trendiest hairstyles in2020. This type of braids lasts around two to three months.  
This micro braid style is more delicate and smaller because it holds its form for a longer time. It is most popular amongst African Americans though it can be a style for anyone.
Top Knot Box Braids

Attain a neat look in top knot box braids.
The box braids have many options to style and Top Knot Box Braids is one of them. It is one of the most common styles that can never go wrong. To get this simple style, wrap the braids into a stylish bun on the top of your head. The top knot box braids are a braid style that lasts long without getting messy.
Clip-in Hair Extensions
As the name suggests, clip-in hair extensions come with clips attached on the wefts and about 10 pieces per set. Clip-ins help you achieve volume and extra length. 
These kinds of clip-in extensions are easy to use and are temporary. Clips-ins are not detectable because the clips are attached to the roots of your hair. One of the perks of clip-ins is that you can install them yourself at home.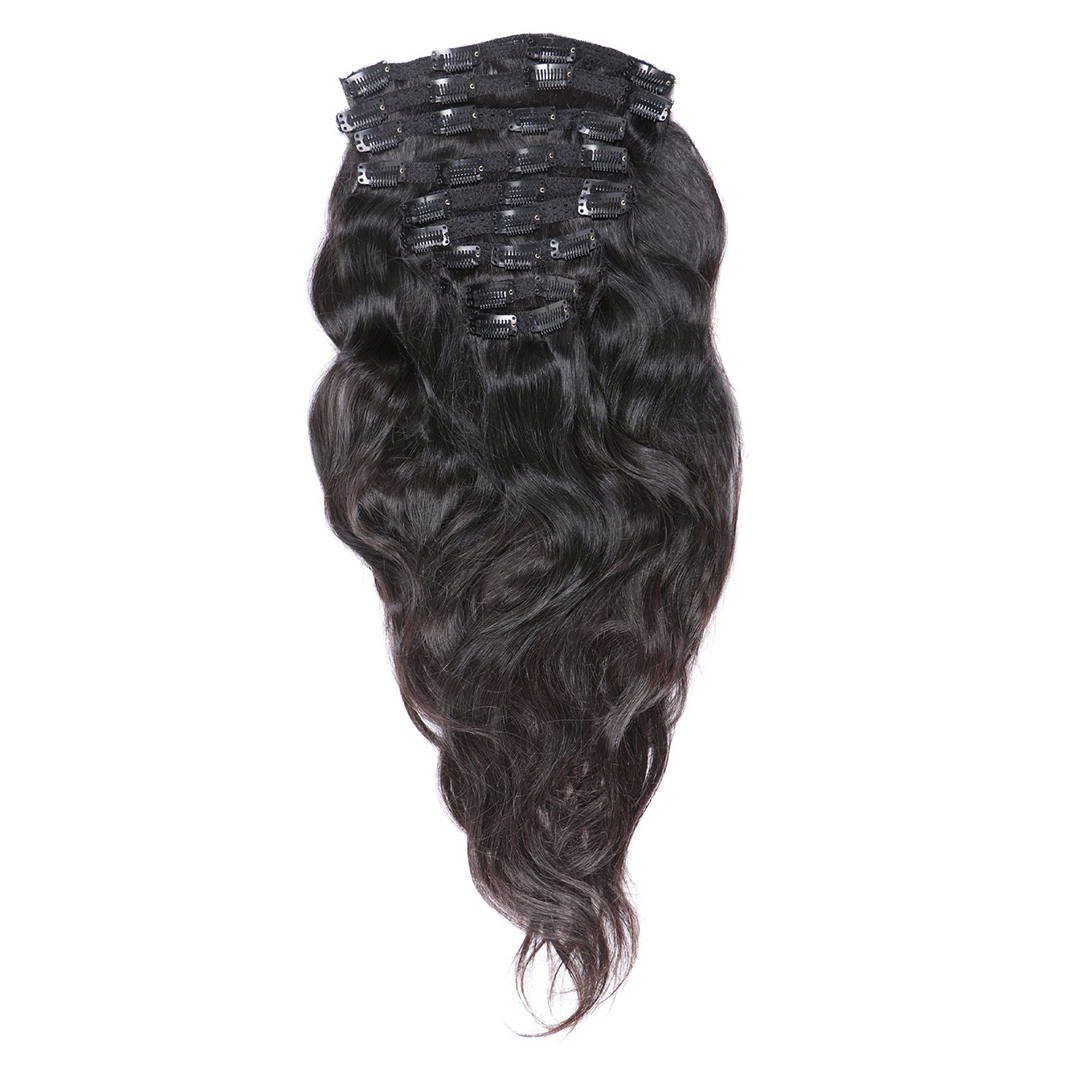 Clip-in Hair Extensions


Tape-in Hair Extensions
Tape-ins are one of the best hair extension methods if you want a semi-permanent install that is low maintenance. Tape-ins are applied between sections of your hair. It is highly recommend that you visit a salon to get tape-in extensions installed. DYI-ing it yourself can damage your hair and the extensions.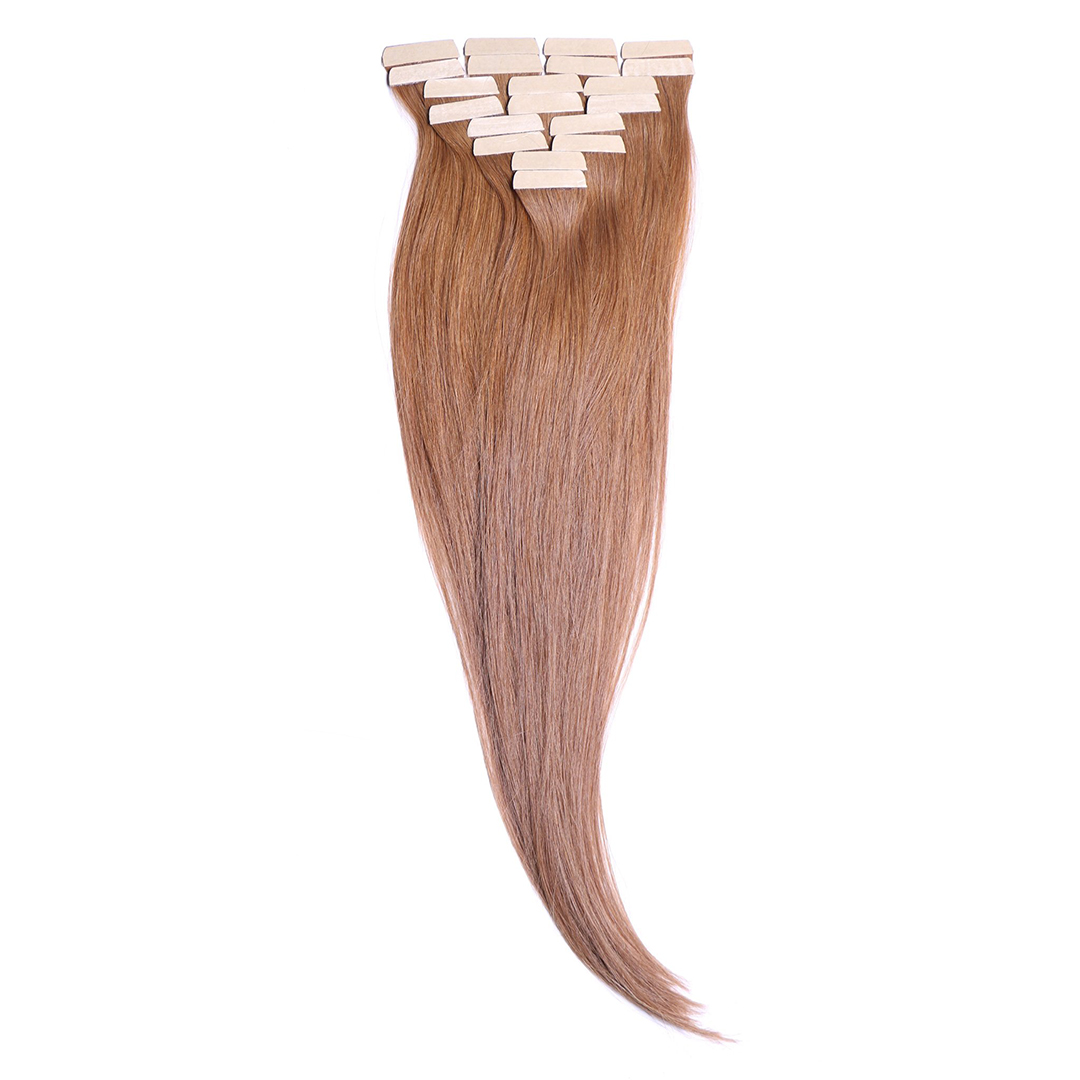 Tape-in extensions


Halo Hair Extensions
Typically made of Remy hair, halo extensions are comfortable to wear and easy to apply. These types of human hair extensions do little to no damage to your hair. Halo hair extensions are a great way to achieve length and volume.
These halo Remy hair extensions will cost you $230 and more per set, but considering the quality and minimum damage, they are worth it.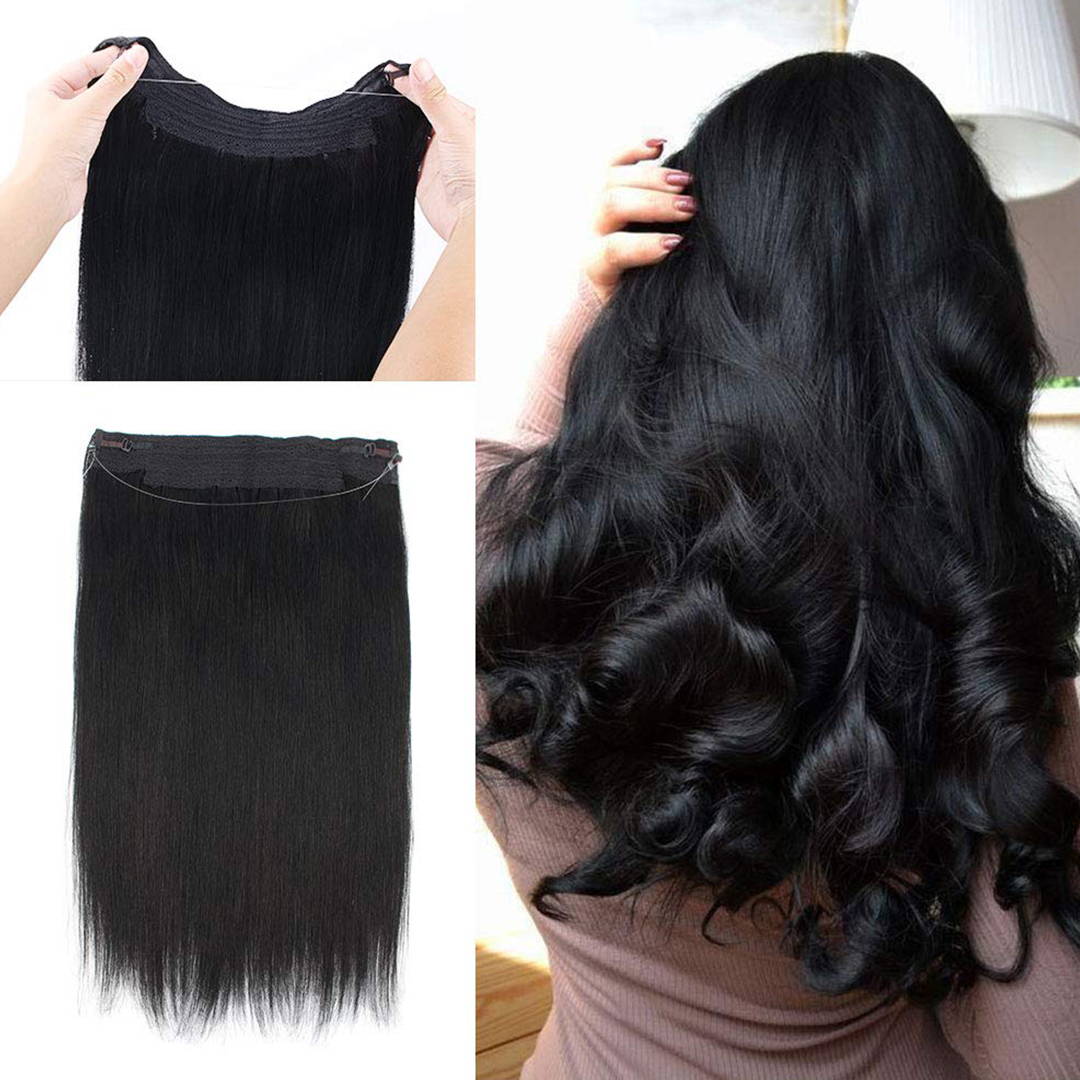 Purchase halo hair extensions for minimal damage



Ombre Hair Extensions
Ombre hair extensions are made of human hair, and they are an incredible way to get vibrant colors without damaging your hair.
Back in the days, you had to color your real hair to get the ombre look, but now you can purchase them in different colors. You can buy straight, wavy, and curly hair extensions with beautiful ombre colors. Ombre hair extensions do not damage your hair because they are pre-colored, that are ready to be clipped-in.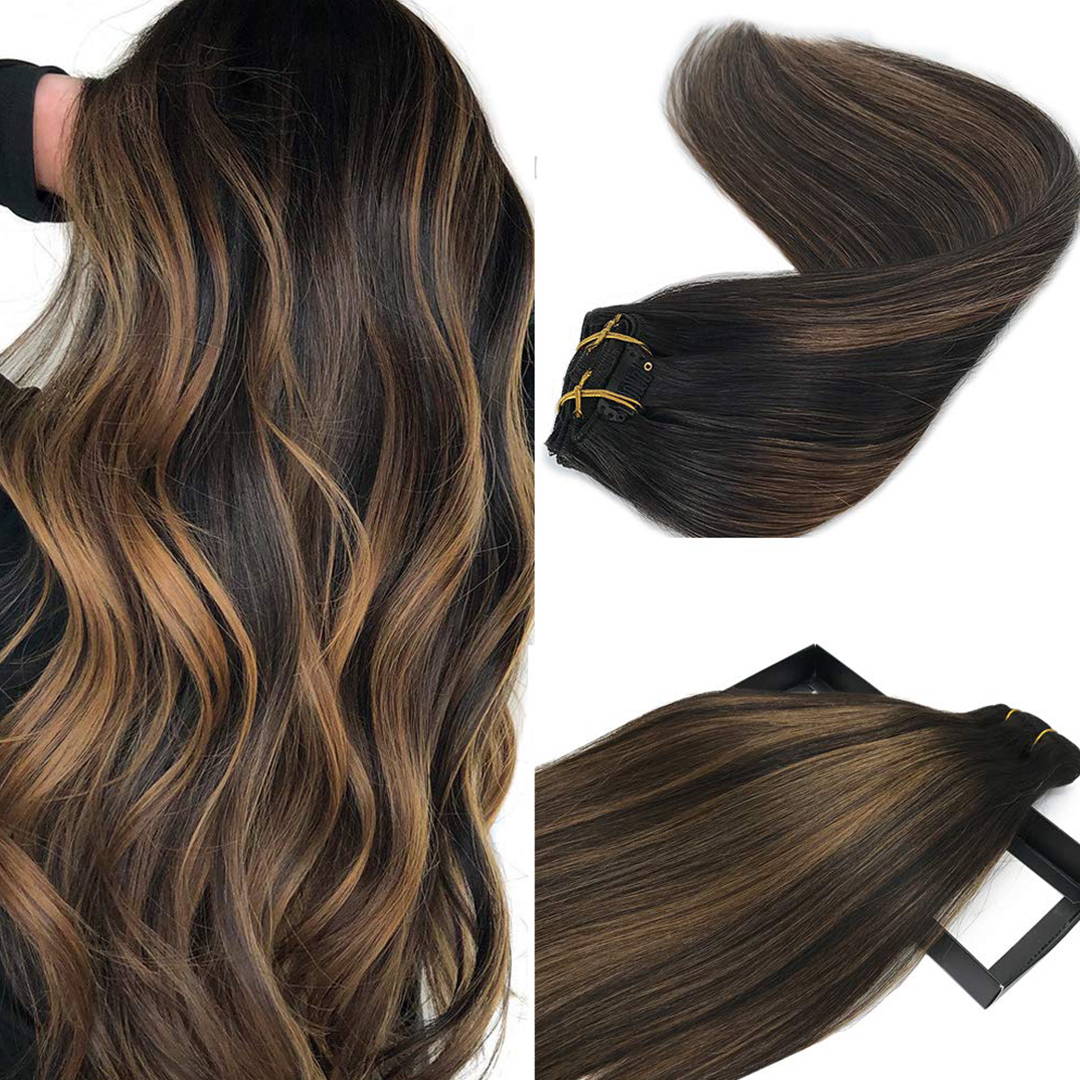 Ombre Hair Extensions
               


Loc Extensions
Loc extensions are popular among men and women.
There are a few different types of locs, such as freeform, twist, rip & twist, and interlocking dreadlocks.
These long hair extensions can be handmade and machine-made.
Loc extensions trending and require a loctician for installation.
 


                                       

            Loc

Extensions





Weft Hair Extensions
Popular among all textures, weft hair extensions will help you achieve volume and length.For a sew-in, the process take about 2- 3 hours, but the results are amazing and long-lasting.
Did you know you can use the excess weft hair extensions to create a ponytail? You can create a ponytail by simply wrapping the wefted hair around your own ponytail.
It's brilliant, and you get the most out of your extension hair.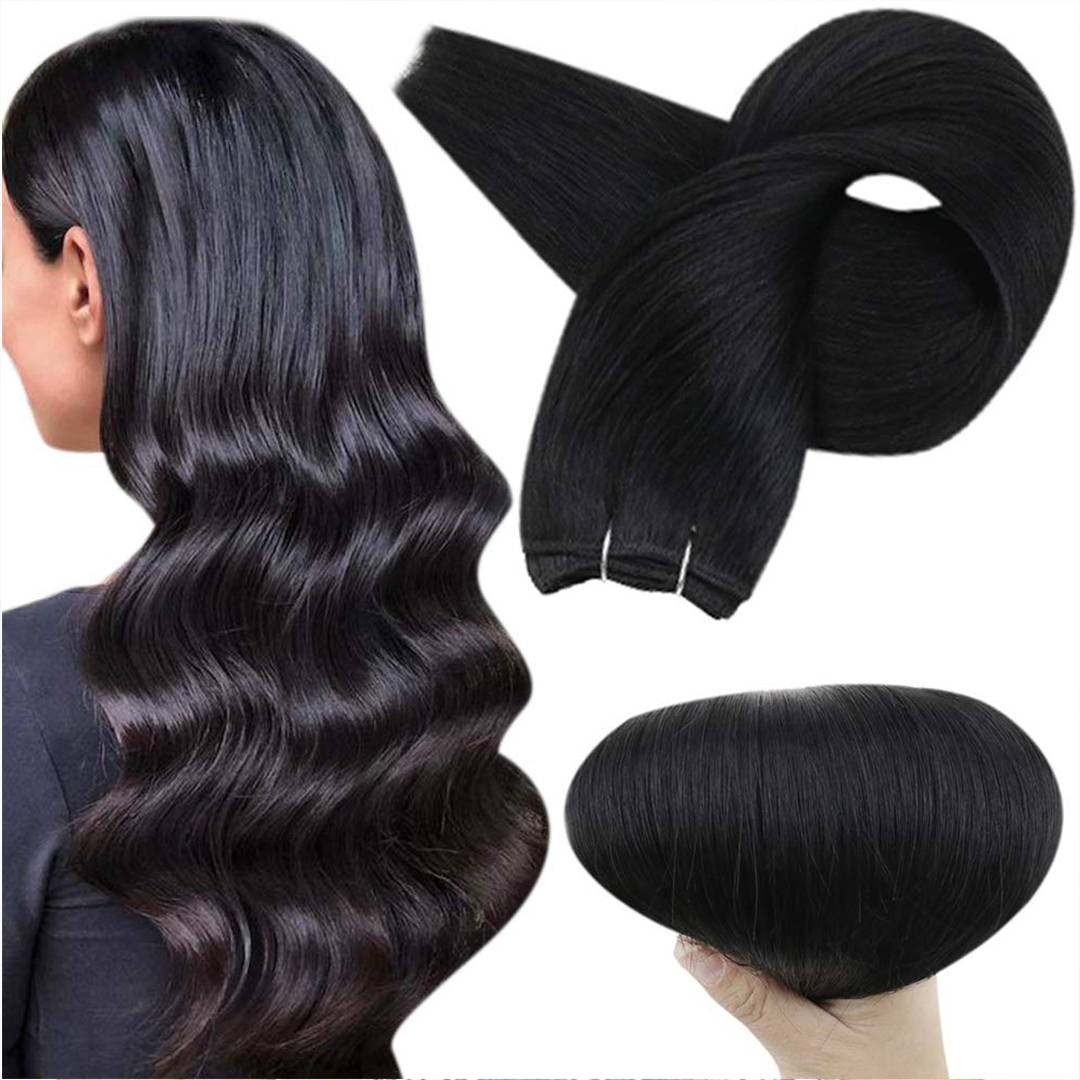 Weft hair extensions

Balayage Hair Extensions
Balayage on its own is trendy, and a popular choice among women, but balayage hair extensions is, on the whole, another level. Finding black hair extensions or darker colored balayage is not as easy as finding blonde hair extensions because the lighter colors are more common over darker ones since this technique is popular among blondes.
Typicall, these extensions come with clips attached to the wefts, which makes it easier to install and remove. Balayage hair extensions are great for any event or daily use since you can clip them in and out.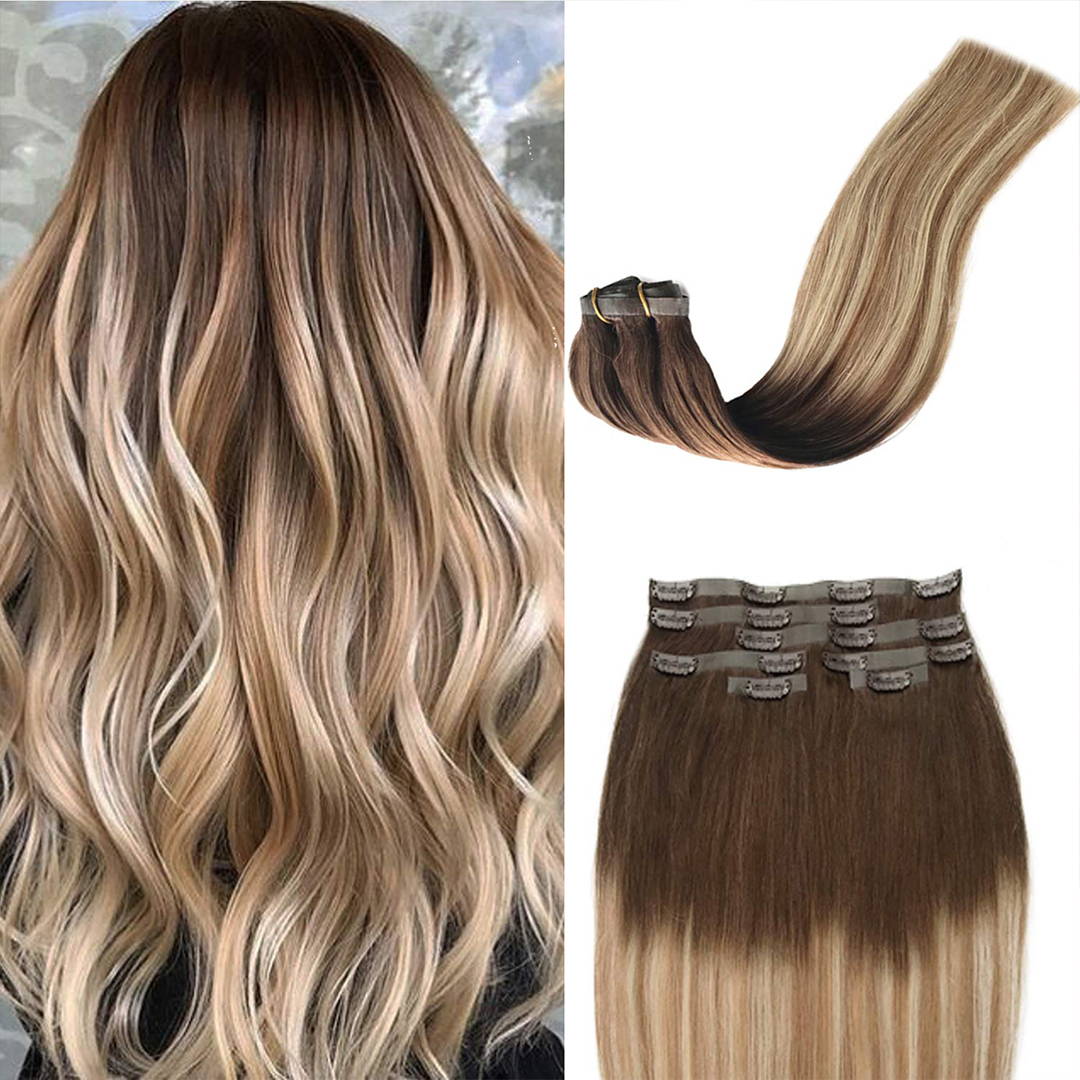 Balayage hair extensions
Micro Bead Hair Extensions
Micro bead hair extensions are semi-permanent and use a cold fusion method to install. These real human hair extensions are applied using tiny beads. Small sections of your hair and extensions are put through the beads then sealed shut using extension pliers

This process is labor-intensive, but it's worth it as they blend seamlessly with your hair and are undetectable. Micro bead extensions give you length and volume and styling options are endless.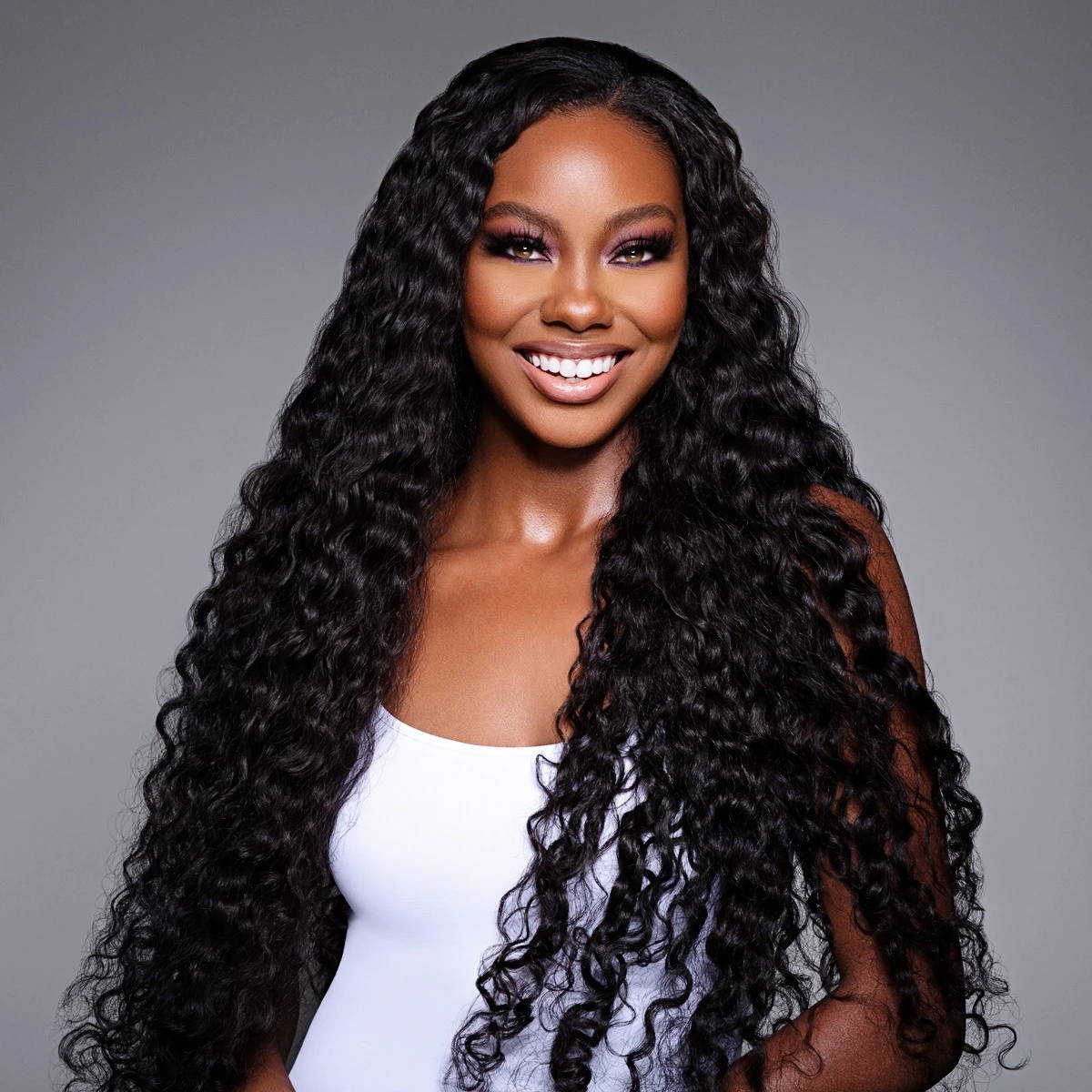 Micro bead extensions for extra and semi-permanent volume



Weave Hair Extensions
Weave hair extensions are mostly made of Remy human hair. Weave extensions look and feel natural as they are sewn-in.
Weave extensions are installed by braiding your hair into cornrows then the extensions are sewn with a needle and thread. These weave extensions protect your hair, but can also damage your hair if not installed properly.
Weave is also known as wefted hair. Therefore these extensions, can be used to make a ponytail.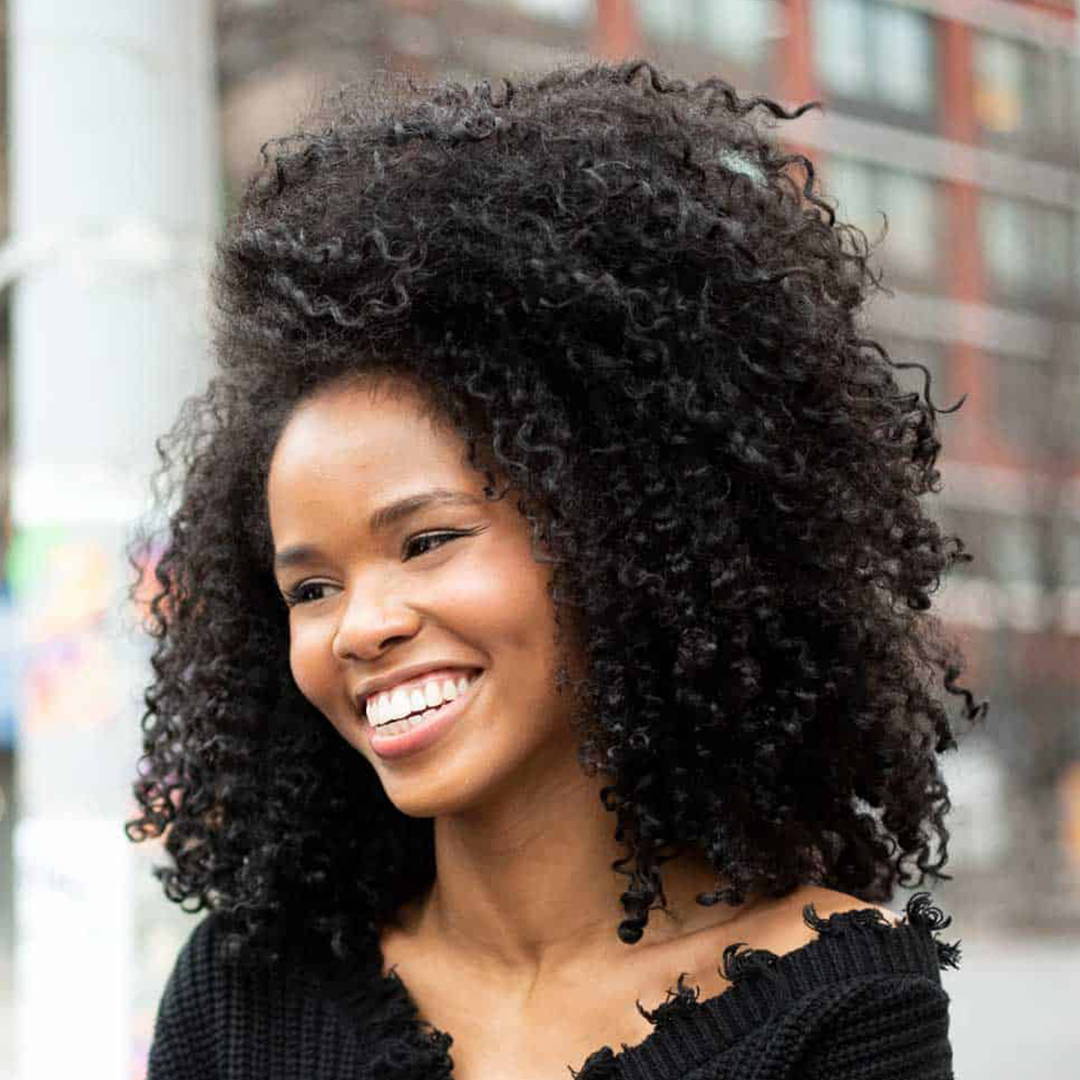 Curly weave extensions


Nano Bead Hair Extensions
Nano beads are a lot smaller than micro beads, and they are suitable for women with thin hair as they don't weigh much. The sew-in hair extension process is used to install the hair.
Many women choose wavy hair extensions for this type of look.
These nano bead hair extensions are semi-permanent and last for 6-8 weeks.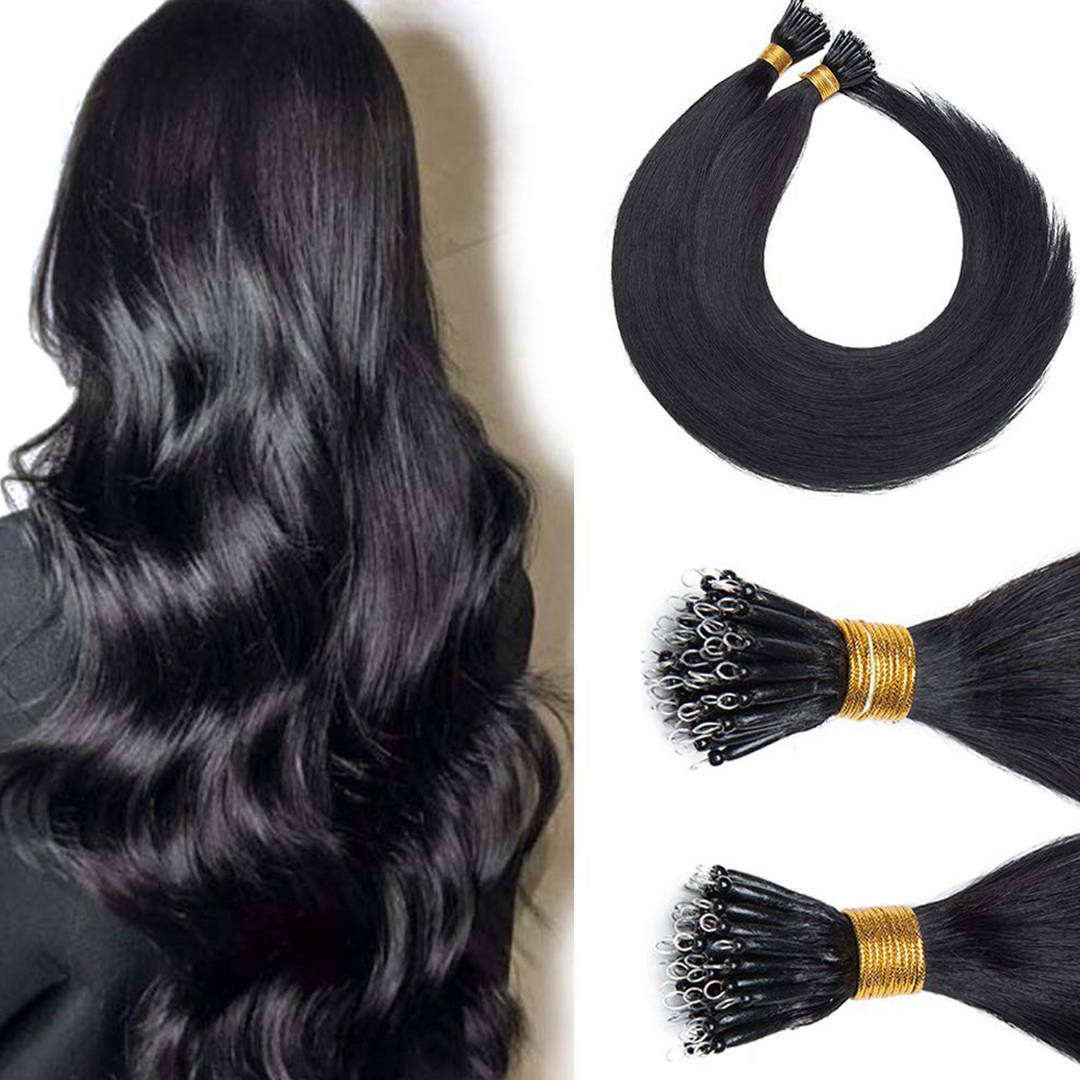 Nano bead extensions for a weightless look
Wavy Hair
There is nothing like the amazing look of wavy hair. Take advantage of your hair's natural wavy texture, or try something new with your straight hair. Keep reading to discover the top 10 best wavy hairstyles:
Beachy Waves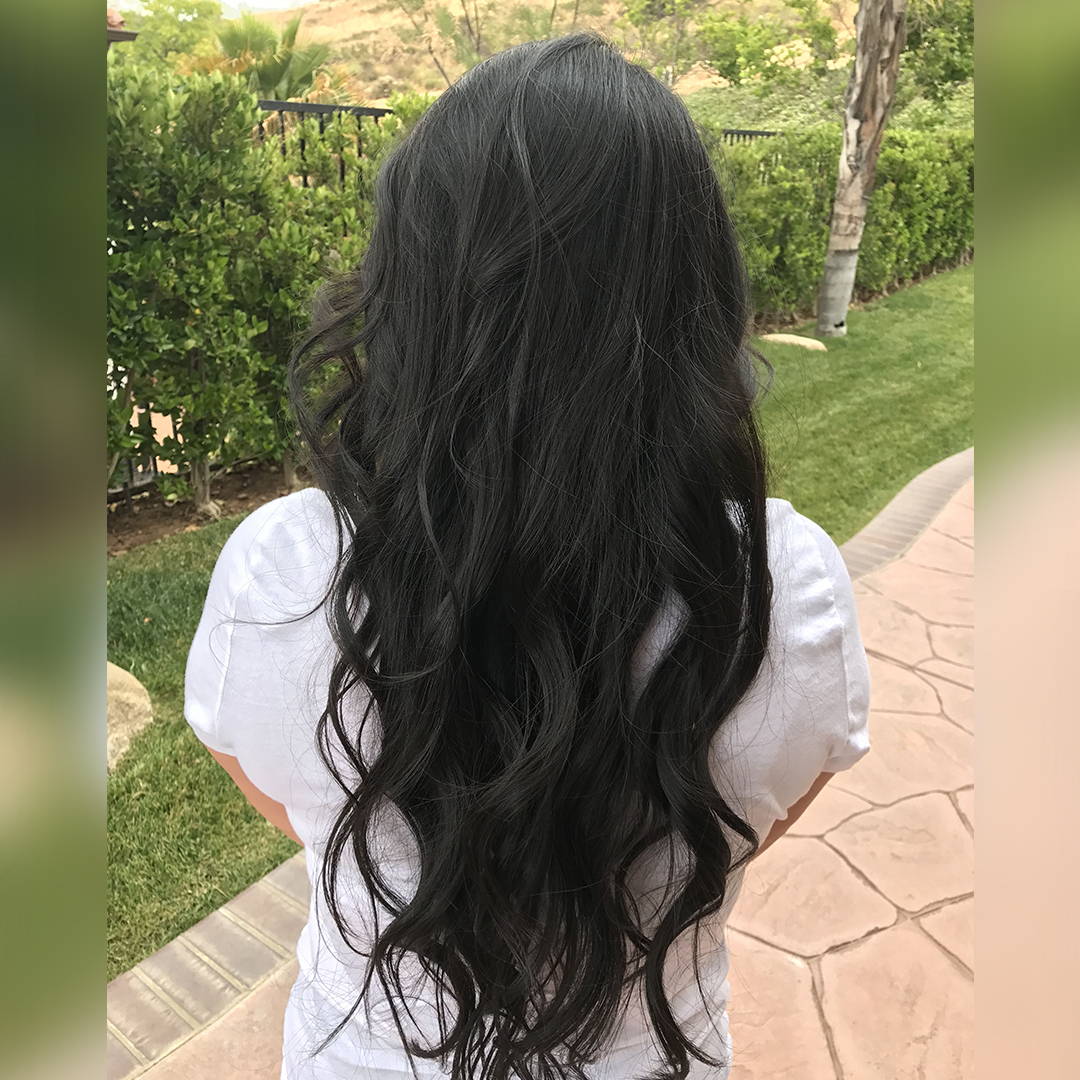 Flattering beachy waves
Beachy waves are body wave with soft and straighter ends. They are versatile and flattering. While there are plenty of ways to achieve wavy hair, it's best to choose methods that don't require hot tools. Follow these steps to get perfect beach waves at home:
Divide your hair into 3 sections

Braid your hair, don't make it too tight

Secure it with elastic and sleep with it.

In the morning, gently loosen the braid.


Loose waves
                          Loose waves are amazing and sexy
Look amazing and sexy with loose wave hair. They are a lot curlier compared to beach waves hair. The curl pattern is a little tighter and smaller, if you want straight hair rather choose Brazilian body wave. Follow these steps to achieve loose waves:
Apply some heat protectant on your hair. Try Indique hair care essentials heat guard.

Divide your into sections

Grab a small section of your hair and wrap it around the curling wand.

Repeat the process with the other sections of the hair

Spray a holding spray on your hair

Brush your tight curls to turn it into loose waves.


Messy Waves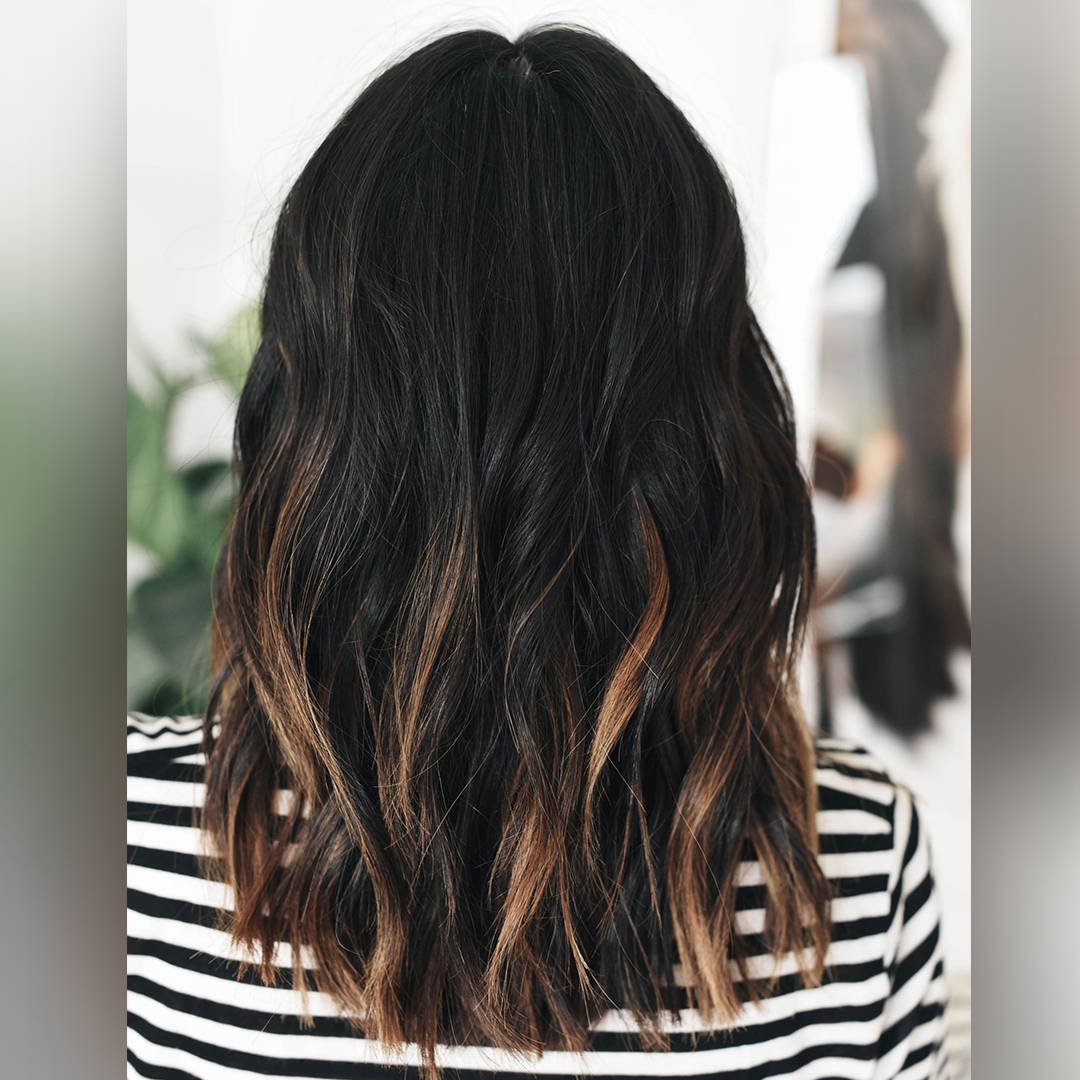 Messy waves are quick and effortless
If you don't have the time to style your hair every morning, messy waves are for you. They are quick, effortless, and last for days unlike beach waves and body wave hair. Follow these steps to create a messy wave in 5 minutes:
Spray your hair with a texturizing spray to add texture and volume.

Wrap a section of your hair around the curling wand and hold it for 5-10 seconds. Make sure to leave the last inch of hair not curled.

Repeat this process until your entire head is curled.

Use a bristle brush to brush your curls

Curl a few more pieces of hair from the top of your head.

Use a hairspray to set your messy waves.
Tousled waves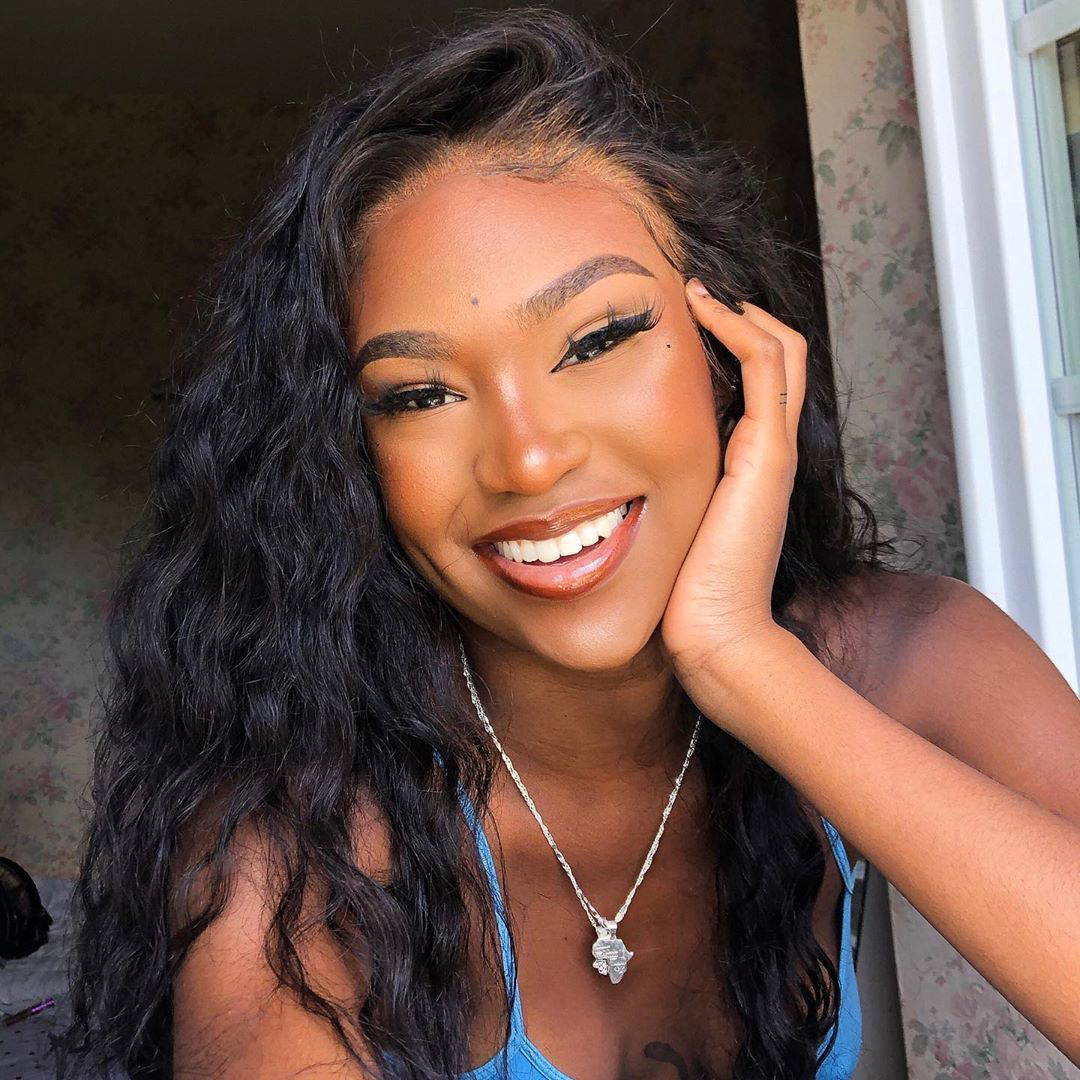 Trendy tousled waves
Tousled waves are the new beauty trend adored for its loose wave hair. This tousled wavy style is perfect for short hair. Here are the steps to get tousled wavy hair:
Wash your hair with Indique hair care essentials moisturizing shampoo and conditioner

Apply a volumizing mousse on your wet hair

Blow-dry your hair in an upside-down manner with a diffuser

Wrap sections of your hair around the curling iron and curl them in different directions (leave the roots straight like the roots of

beach hair

).

Tousle your hair with your fingers to break up the curls.
Ombre Waves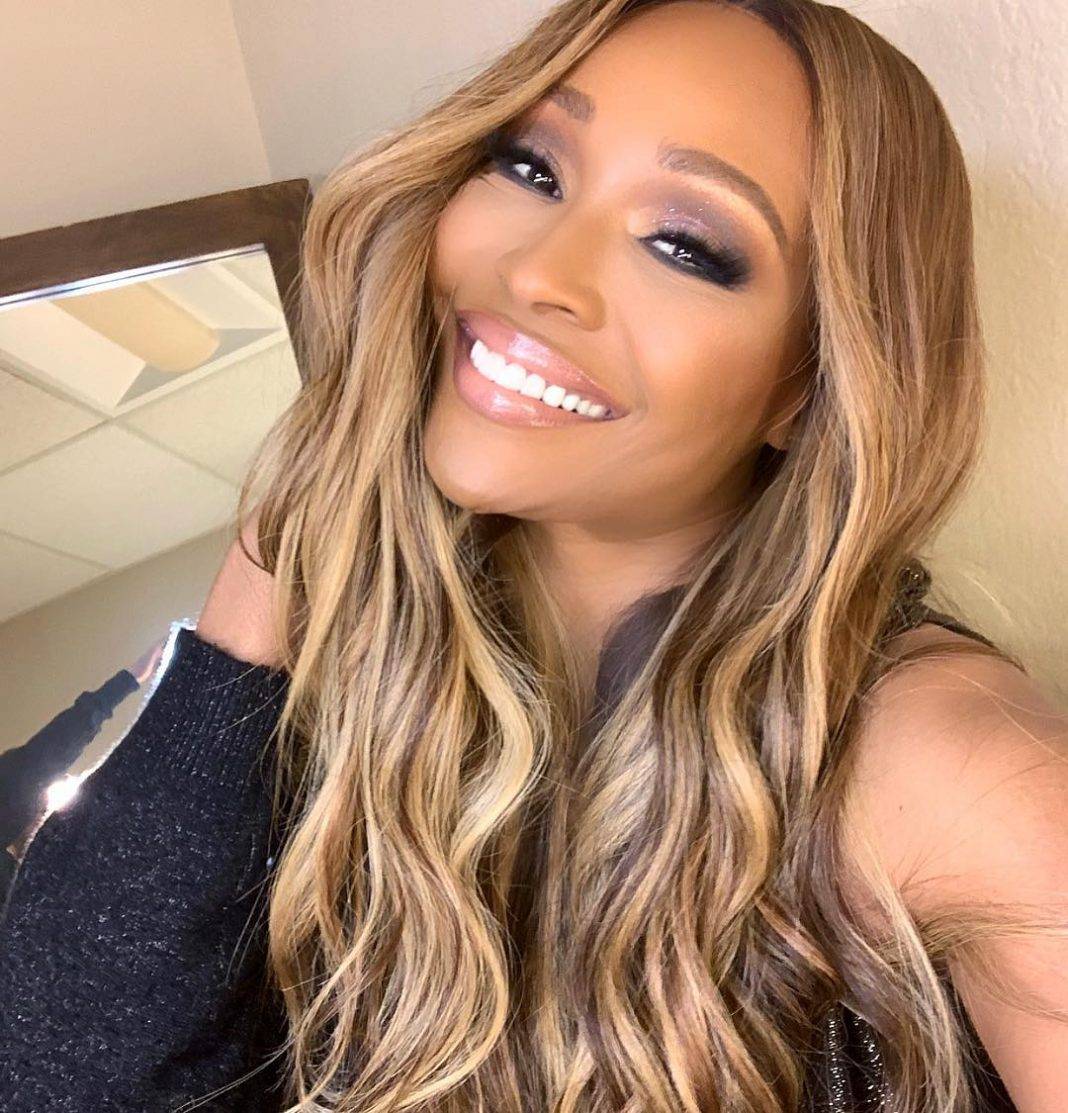 Upgrade your waves with ombre highlights.
Upgrade your Brazilian body wave hair and beach curly hair with gorgeous ombre highlights. It looks flattering on all hair colors, styles, cuts, and types. Ombre lifts the color, draws attention to your waves, and creates a beautiful style. Follow these steps to ombre your waves:
Pick your color

Bleach your wavy hair with a brush

Let it sit for 40-45 minutes and then rinse your hair

Dry your hair and divide it into sections

Apply the color on your hair

Let it sit for 15 minutes and then, rinse your hair.
Side-Swept Waves
                              Flirty looks with side-swept waves
Wear your big wavy hair to one side and achieve a flirty, super sexy look. Side swept waves are one of the most popular hairstyles among celebrities, you can also style short beach wavy hair into side-swept. Here are the steps to create a side-swept wave:
Part your hair on the right and curl your hair to the left or right.

Wrap a section of your hair under the curling iron.

Switch up the curl pattern and wrap your hair over the iron

Brush your curls with a paddle brush

Pull all your hair to the left shoulder and secure it with bobby pins.
Classic Waves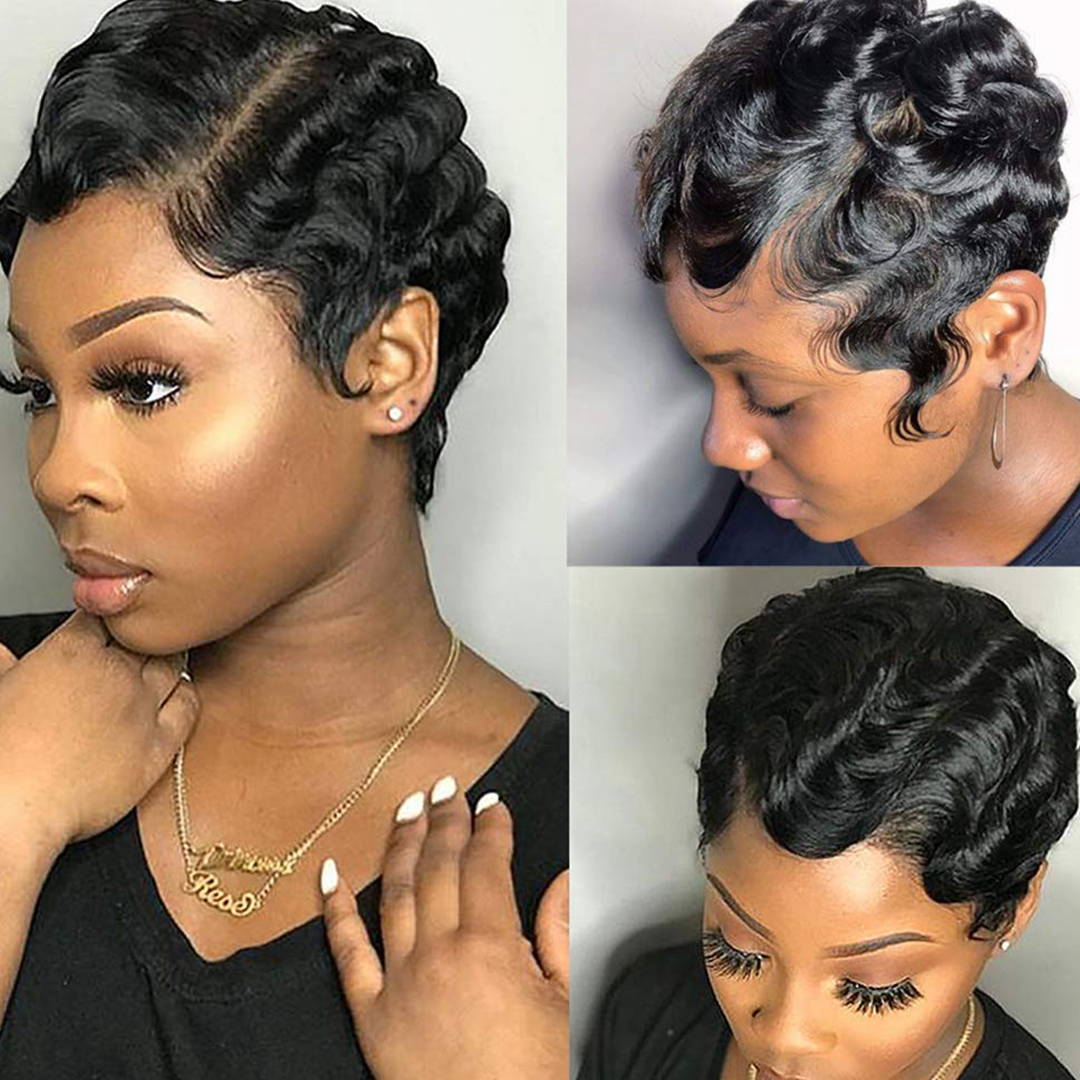 Classic waves are just as popular as ever before
With body wave hair extensions, classic waves are just as popular as ever before. They feature big, soft, sculpted waves and give you a natural and modern look. The waves can be either tight or loose like beach waves for straight hair. They can be worn on both short and long hair with these steps:
Apply some heat protectant spray before using your hairdryer

Part your hair; use your rat tail comb to create a section at the nape of your neck.

Curl your hair into the same direction with a curling iron

After releasing each section, wrap the curls back with duckbill clips

Repeat step 4 and 5 with the other sections of your hair

Gently remove the clips and brush your hair into the C- wave pattern and apply holding spray.


Waves with Straight Ends
                        Stunning wavy hairstyle with straight ends
Braids are the key to create this stunning wavy hairstyle with straight ends. They are low-maintenance and give you a modern and lived-in look. Waves with straight ends are versatile; they go well with both Brazilian body wave hair and beach curl hair. Here are the steps to create waves with straight ends:
Apply a texturizing spray on your damp hair.

Dry your hair with a blow dryer until its 90% dry

Braid your hair

Blow-dry your braids until it's completely dry

Undo your braids and spray a holding spray on your waves.
Bobbed Waves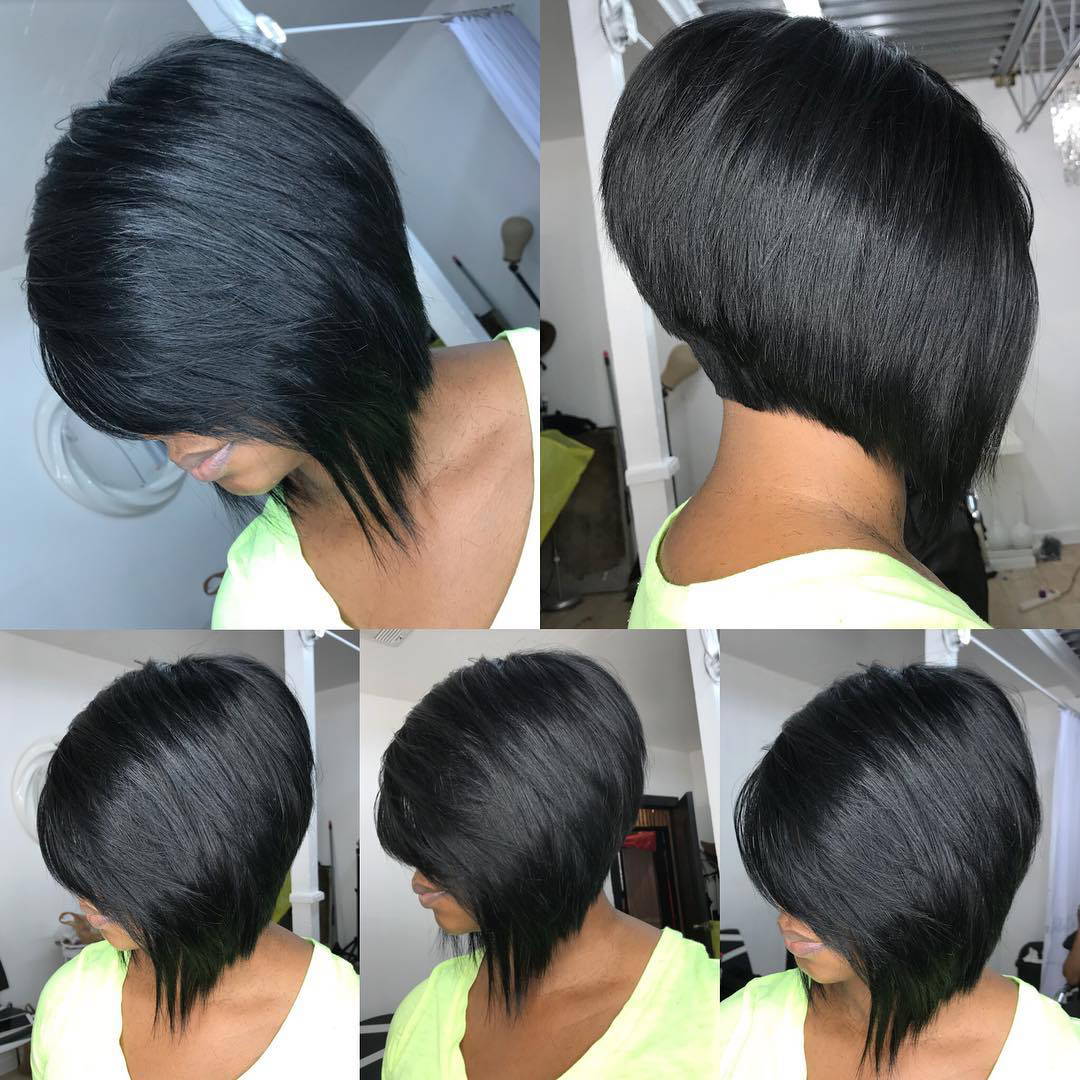 Chic and luscious look with bobbed waves
If you think that waves can only be worn in mid-length to long hair, you are completely wrong. Just like beach wave curls, bobbed waves give you a chic and luscious look. Follow these steps to achieve bobbed waves:
Apply some heat protectant on your hair

Grab a section of hair and wrap it around your

wave hair styler

(curling wand)

Wrap the first section of your hair towards your face and wrap the second one away from your face.

Avoid over curling your hair

Use a texturizing spray to add texture and volume to your hair.
Barely There Waves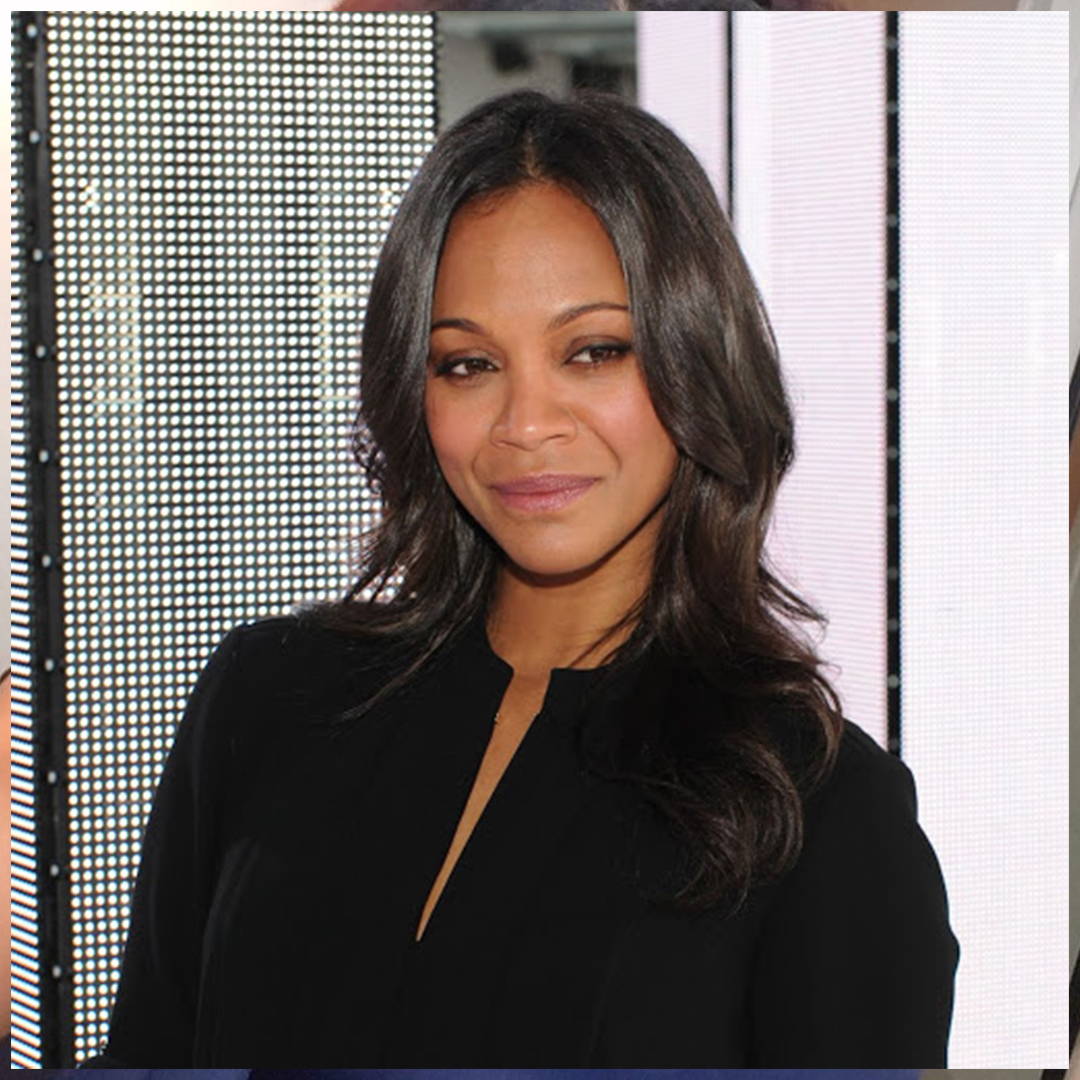 Barely there waves are popular in 2020
2020 is all about "barely there waves". If you have long hair, choose big waves hair instead of the tighter waves. They look equally good on beach waves short hair. Here are the steps to achieve barely there waves in 5 minutes:
Spray a little texturizing spray on your hair

Use a curling iron and wrap the hair around it halfway down the lengths

3. Hold the ends of your hair and slide the wand up and down the hair a times

Repeat this process throughout the hair

Add a little oil to the ends of your hair and run your fingers through the waves


Curly Extensions
Do you want to know about the best curly hair extensions? Before buying one, you need to know what they are, the types of extensions that are available and you need to find the right one for your hair. The best hair comes from Indian, Burma, Cambodia, and Vietnam.
Hairstyle 1. Loose Curly body waves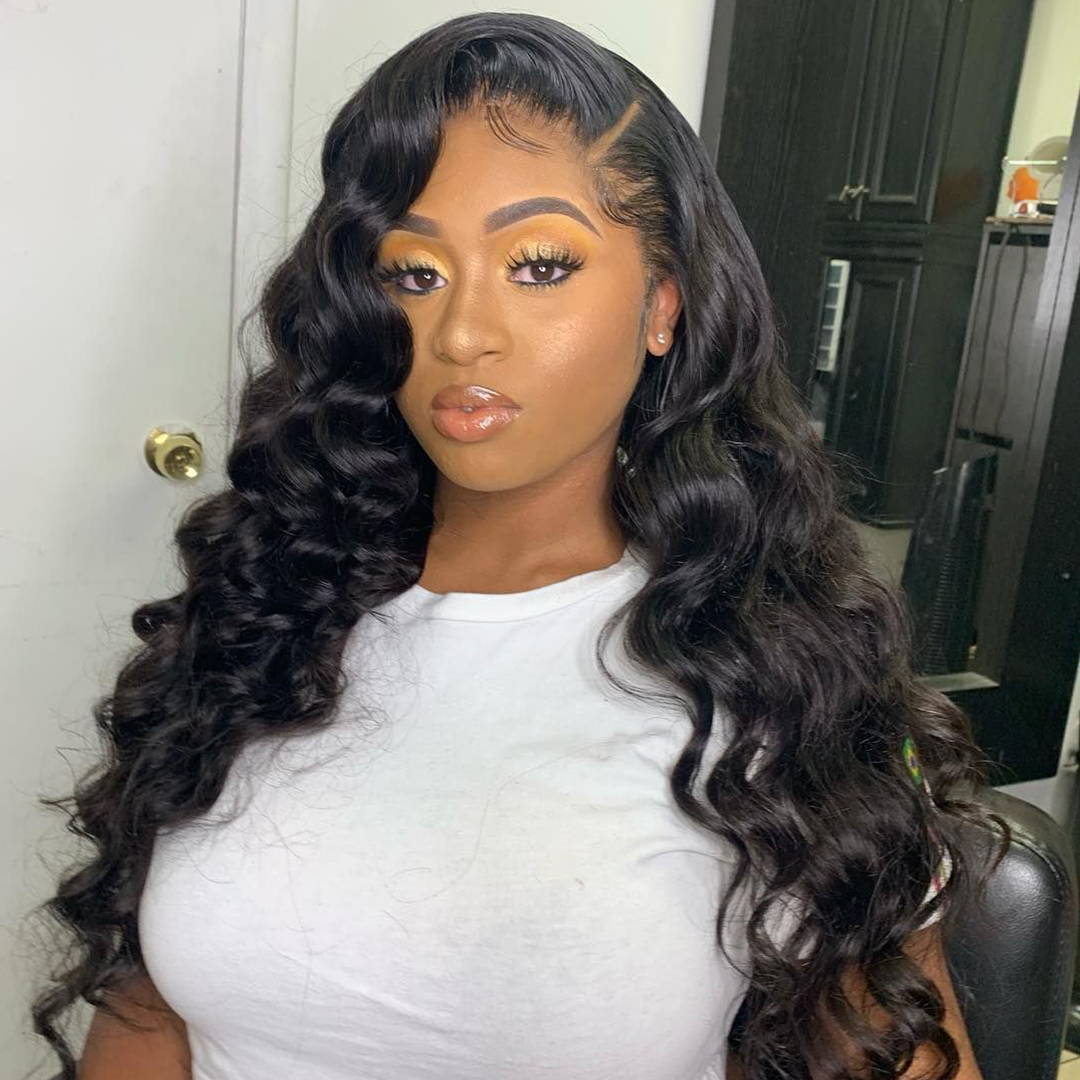 Loose curly waves
Are you looking for curls that are not too tight or loose? Then, these curly hair extensions with loose natural weaves are the one for you. It gives you a relaxed, and elegant look that you can flaunt in any outfit. The most sought-after look that women prefer is curly clip-in hair extensions. Clip-in extensions are simple and they provide amazing volume.
Hairstyle 2. Deep dive into Curly weave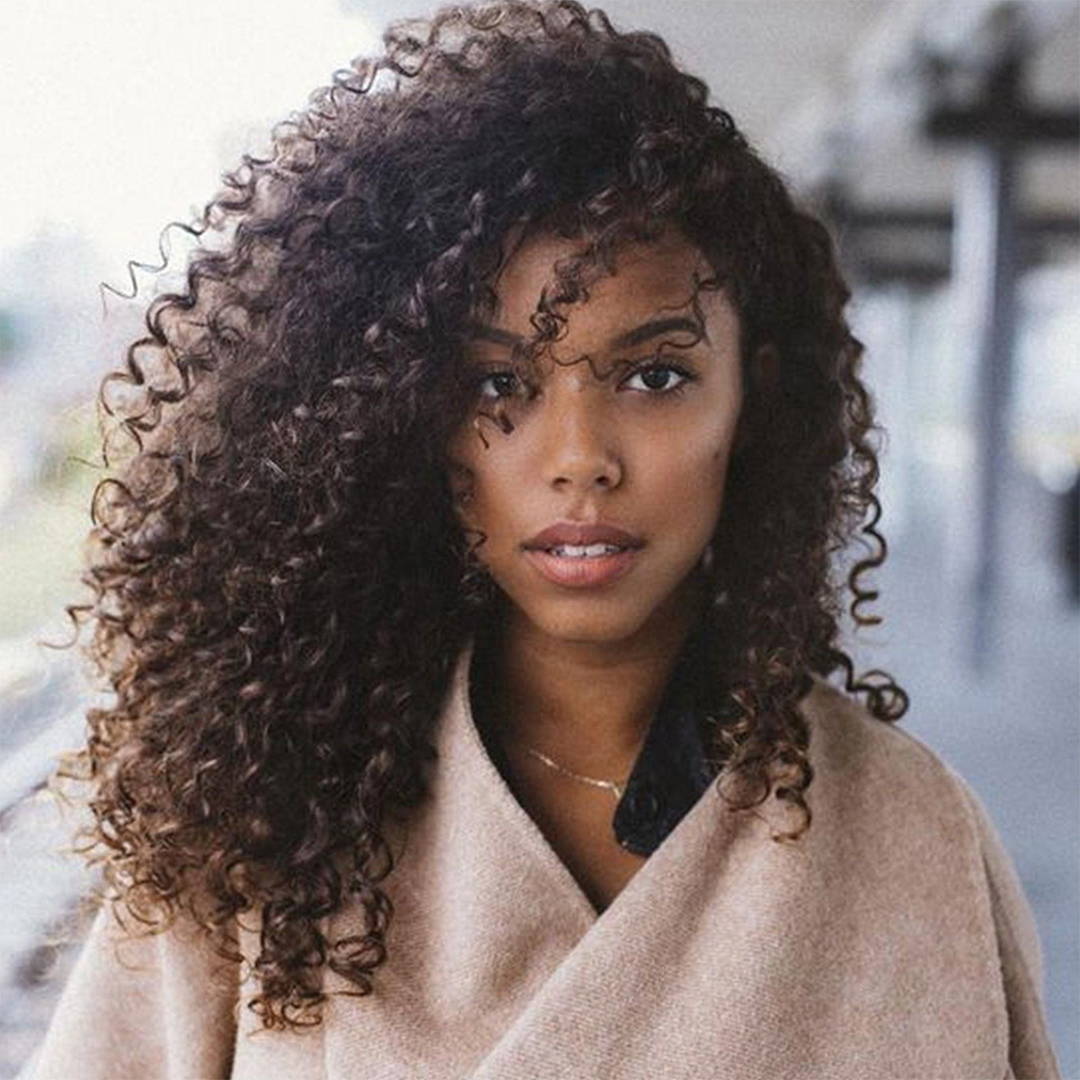 Deep gorgeous curls
The deep curly weave works wells for women with natural curls. Add volume to your already curly hair by choosing this deep curly hairstyle. Achieve the right amount of tightness with these curly clip in hair extensions.
Hairstyle 3. Everlasting Brazilian Curly Hair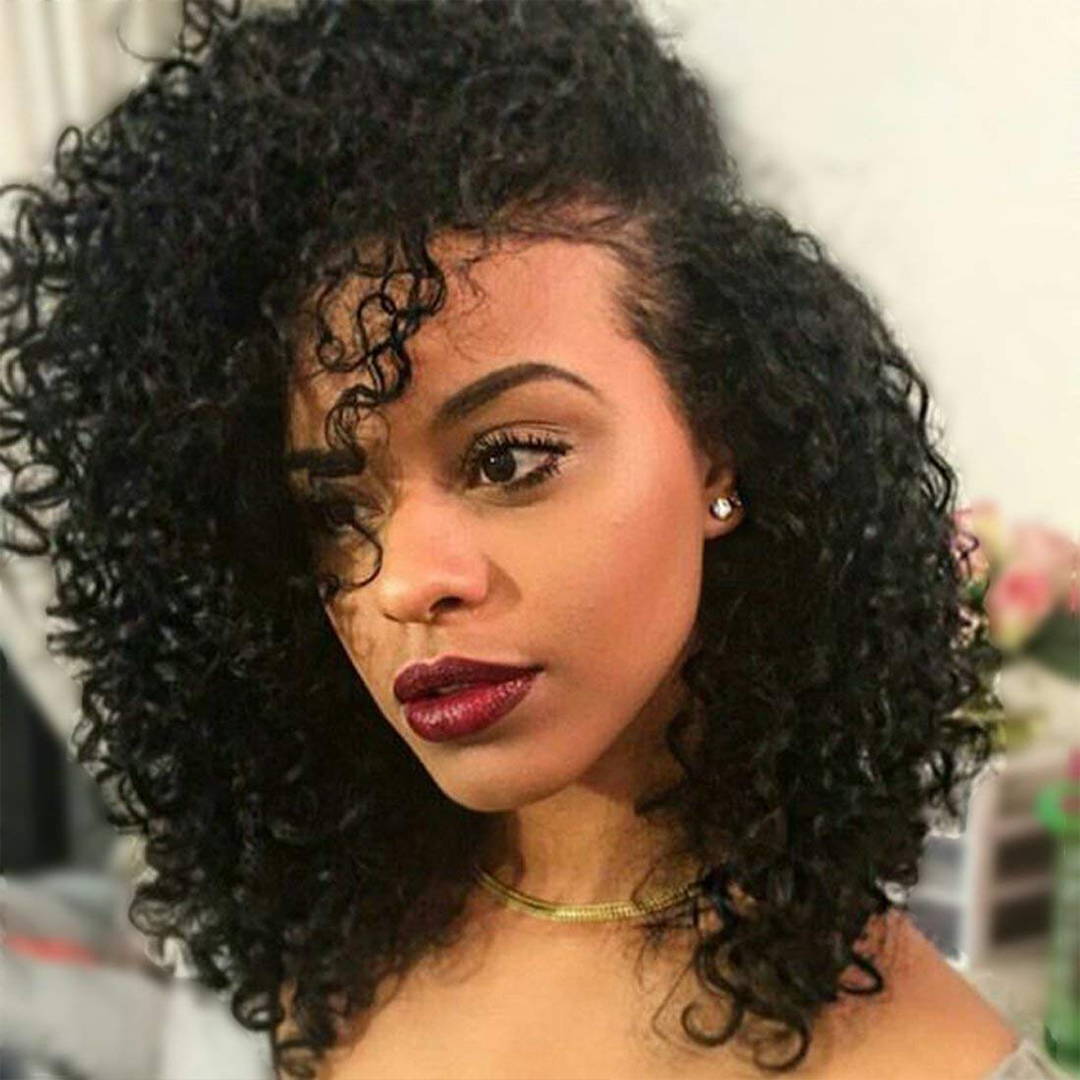 Deep Brazilian curls
 If you are looking for thickness and volume, then the Brazilian hair is the right choice for you because they blend well with your natural hair. The extensions are available in deep spiral curls, bouncy curls, straight hair, etc. Choose the kinky curly hair clip in extensions and upgrade your hair game. Clip-in human hair extensions can be styled by curling or straightening them.
Hairstyle 4. Major player Indian Curly Hair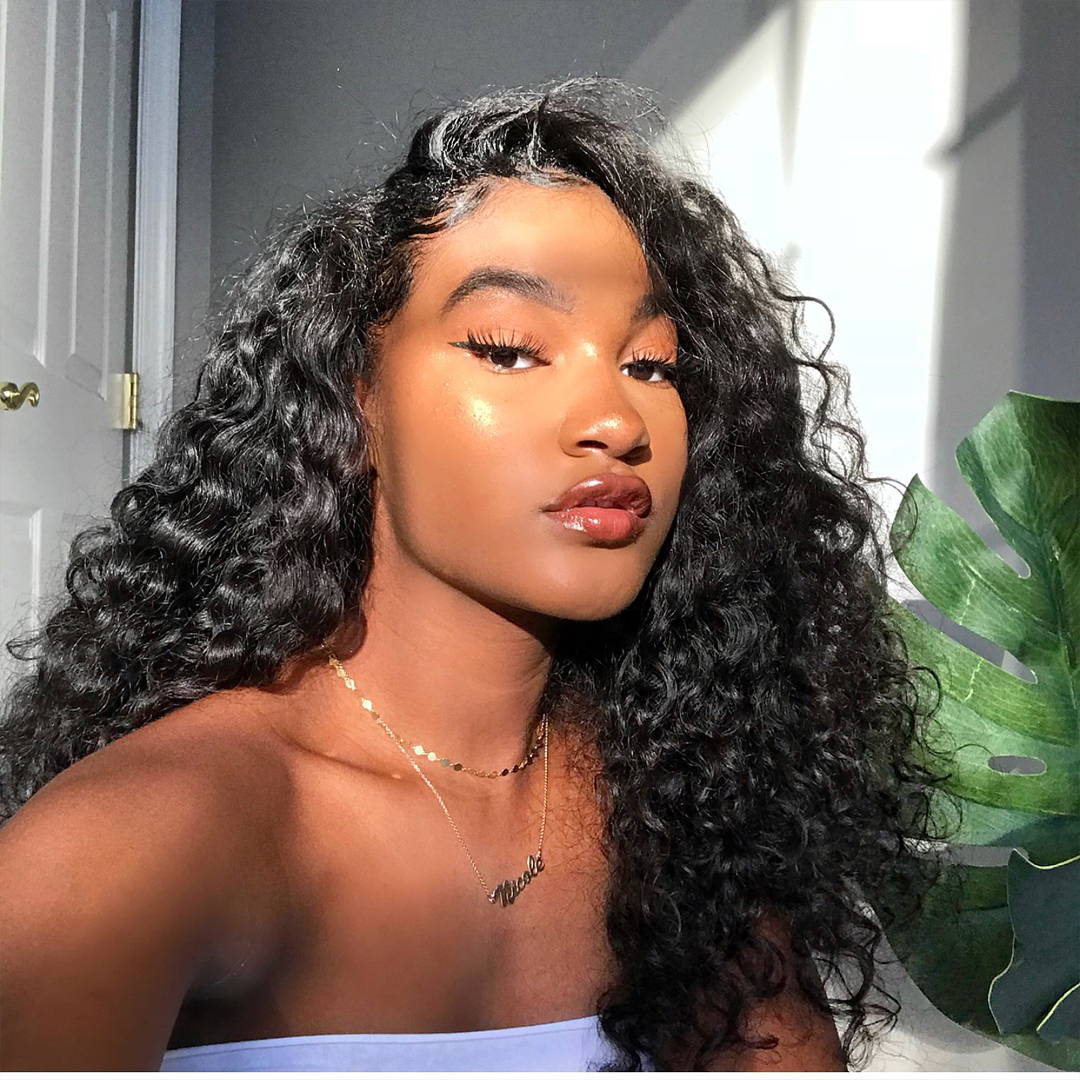 Dense Indian hair weave
Indian hair blends seamlessly with any hair. It usually comes in natural black and brown colors, but they can be dyed professionally. Indian hair is available in blonde curly clip in hair extensions.

Hairstyle 5. Resilient Peruvian Curly Hair

                                              Peruvian curls
One of the fantastic qualities of Peruvian hair is its ability to withstand heat styling. This hair is coarse and ideal for those who love experimenting with different hairstyles using hot tools with their naturally curly hair extensions. Add depth to the curls with clip in virgin hair extensions to achieve voluminous look.


Hairstyle 6. Get lost in the edginess of Afro Tight Kinky Curly Hair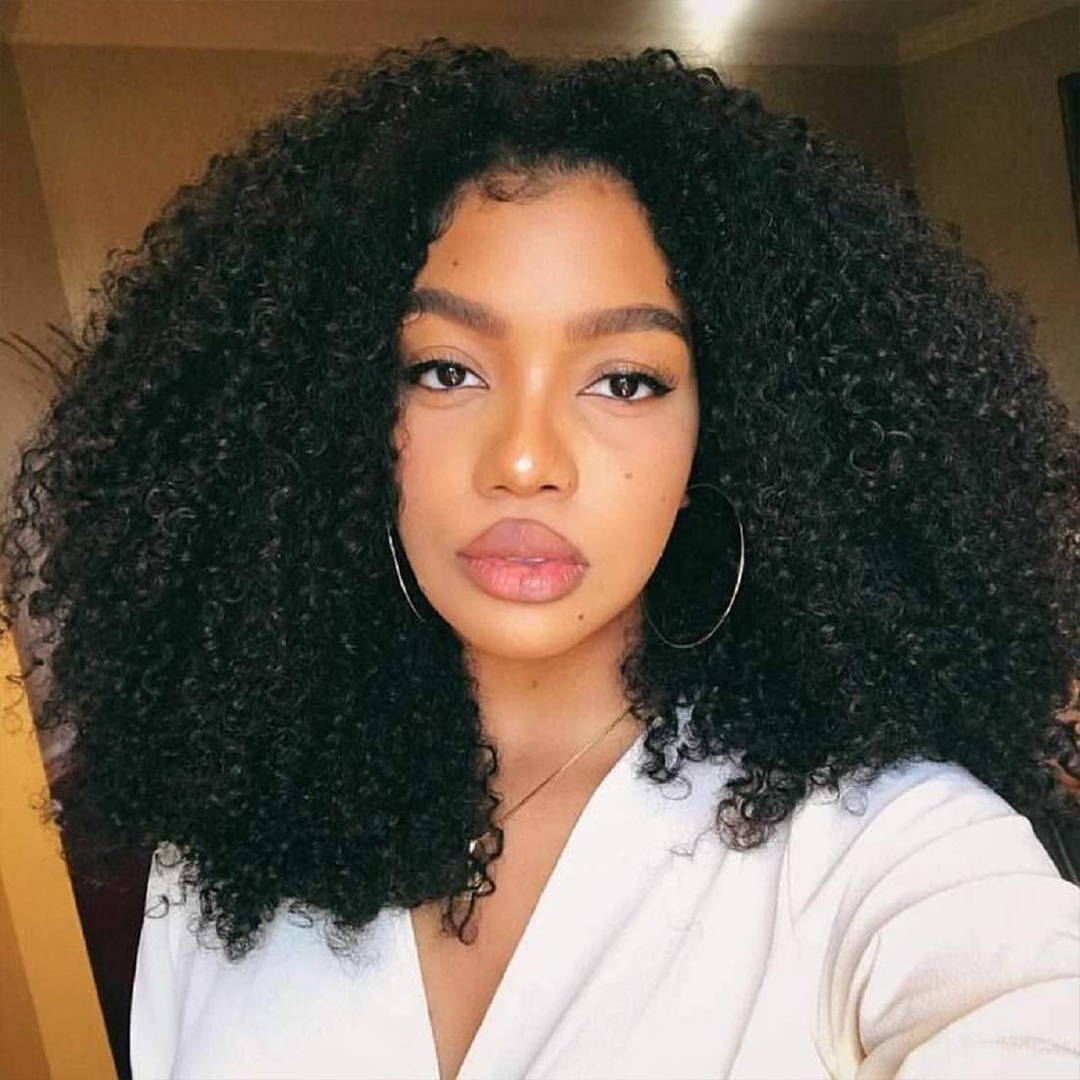 Kinky Afro hair weaves
This classic fashion-forward curly afro hair is a go-to hairstyle for many African American women. It adds a great deal of volume and bounce. Get the most out of this look by choosing the best clip in hair extension brand for the curls to last longer, and add dimensions to afro tight curls.
Hairstyle 7. Easily manage your locks with Curly Fusion I-Tip Hair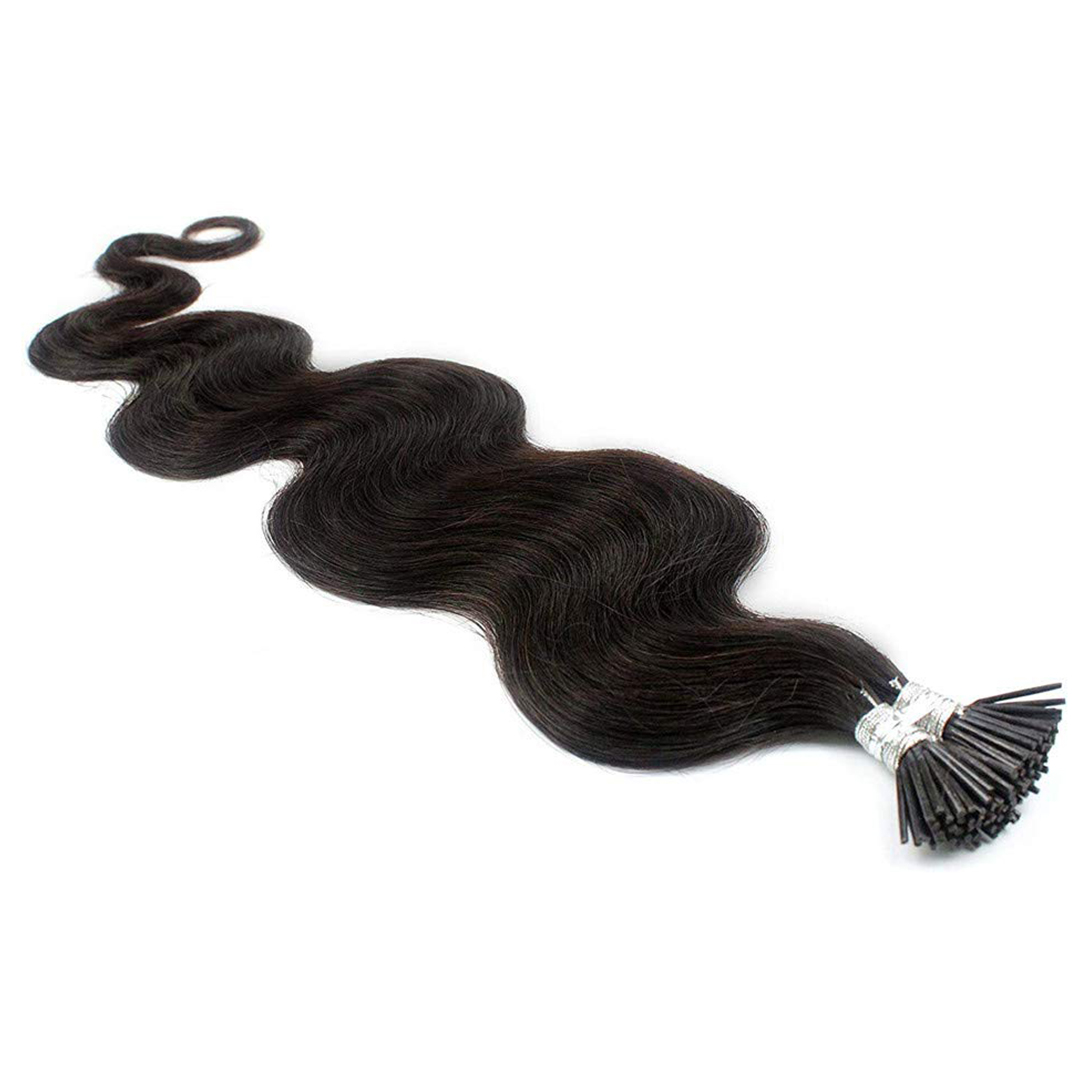 Curly I-tip hair
Curls without volume are meaningless. Create an incredible amount of volume and length with curly fusion I- Tip hair. Their curl patterns are stunning and loved by many because they make hair look fuller. These extensions are perfect as they are made from 100% Remy hair available in vibrant colors and highlighted to take it up a notch.
Hairstyle 8. Make heads turn with Curly Clip-in Ponytails Extensions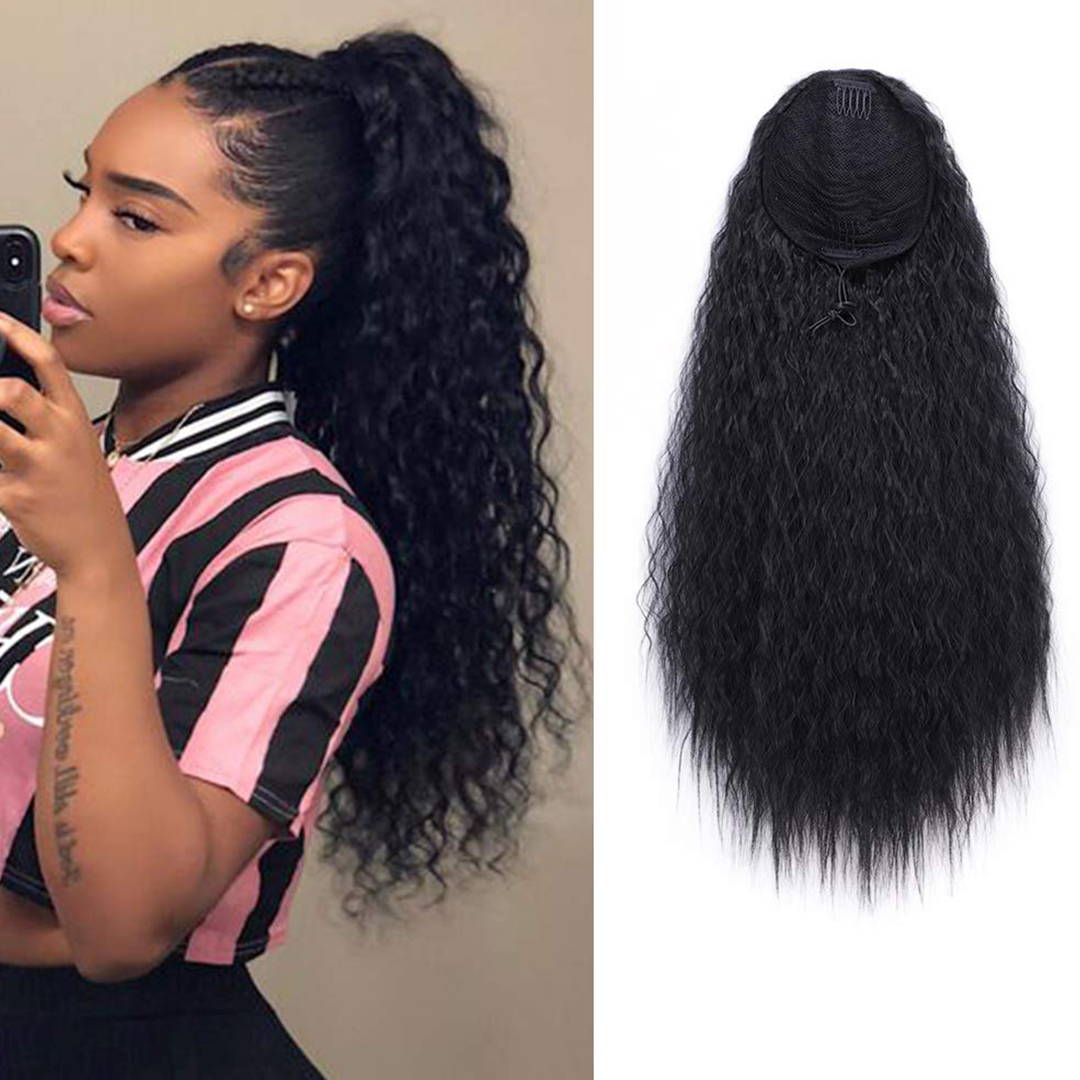 Curly Clip-in Ponytails Extensions
Look striking with a curly clip-in ponytail. The best human hair ponytail are always in demand. Leave it straight or curled when you style them and rock the curly clip-in ponytails extensions for a natural-looking voluminous ponytail hair and make heads turn.
Hairstyle 9. Featherweight Curly Hand-Tied Rows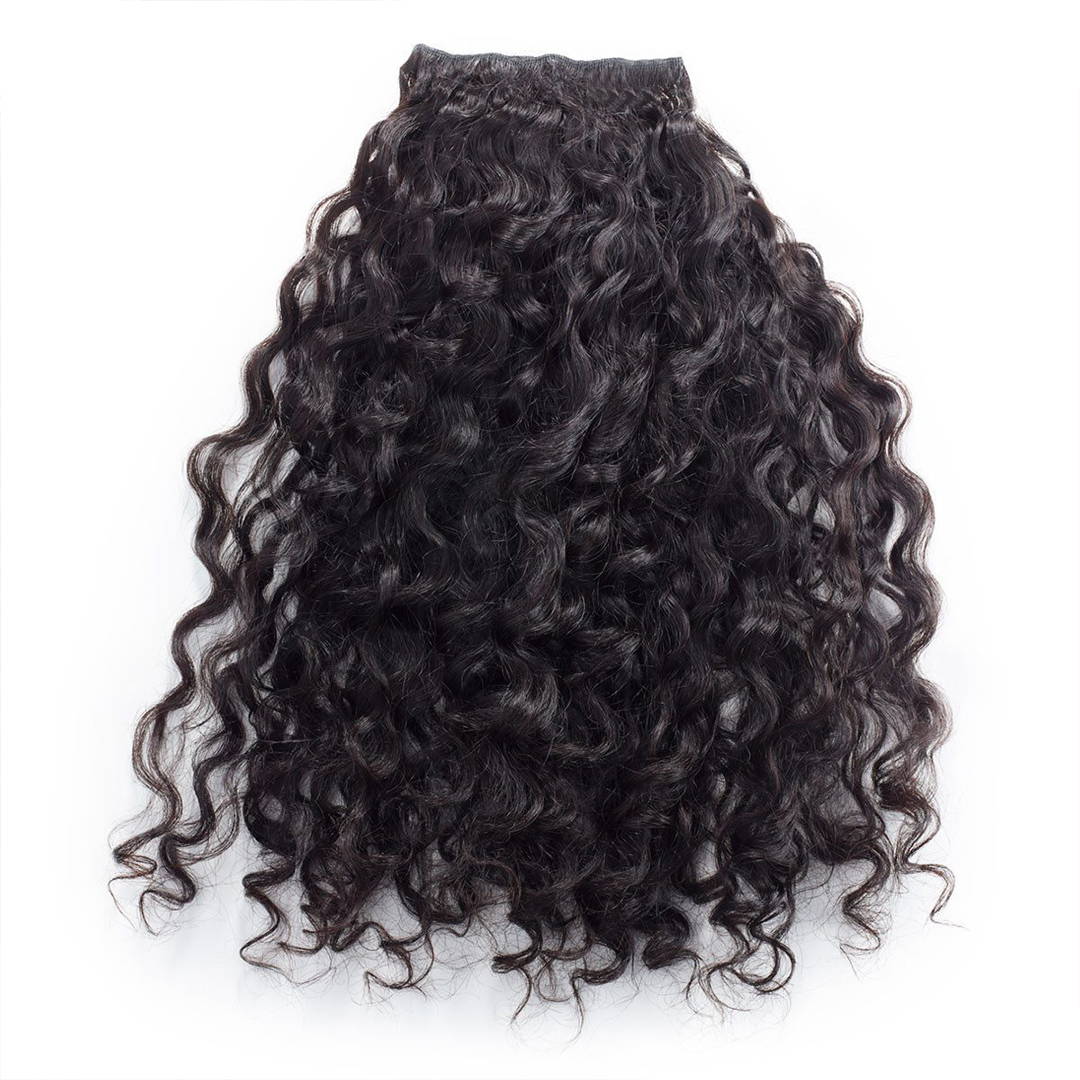 Hand tied rows curly hair
Create an ultra natural hairstyle with curly hand-tied rows because they are light and comfortable to wear. These curly hair extensions come properly sealed and do not shed.

They feel natural , and you can style them into beach waves, side swept curls, s-shaped curls, loose curls, etc .Make styling hair easy with gorgeous curly clip in hair extensions that come in different curl patterns.
Hairstyle 10. Get ready with Curly Fusion U-Tip Hair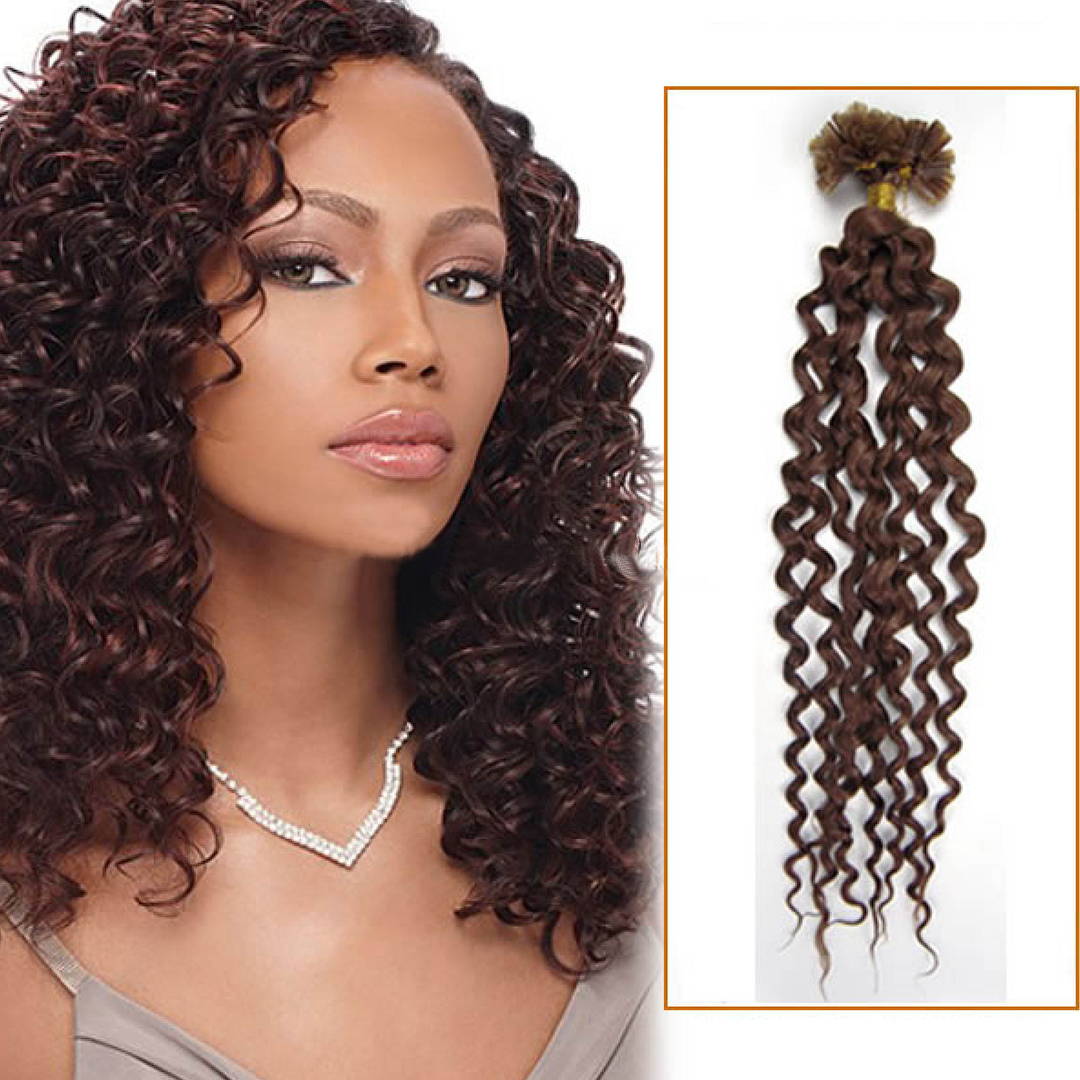 U –tip curly hair weave
Curly Fusion U-Tip hair is also known as nail tip hair because they appear in u shape when you apply it in your hair. The curly u-tip is applied by heating the extensions. After installation, you can wear these curly clip-in extensions for months. It comes in different shades and different curl patterns to provide the kind of hairstyle that you desire.
Now that you know about the ten different curly hair extensions and hair clip-ins, experiment and try out new hairstyles that best suit you and look dazzling.
Fishtail Braids
You are in the right place to learn and experiment with different braiding styles. In the era of hairstyles and beauty, it is essential to know some of the fantastic hairstyles. Millions of women have worn fishtail braids for centuries, and the number is adding up daily!
Here are ten amazing braids that you can wear on special occasions, weddings and events.
Hairstyle 1. Front Bangs and a Messy Fishtail
Messy fishtail with front bangs is derived from the African hair braiding technique. It is a slightly straightforward and effortless style that can be achieved within a few minutes. Braid your hair into a fishtail and tie it with a bow or silk tie at the ends. This is a messy fishtail style, so your braids don't need to be tight and tidy. Keep it shaggy for a messy look and let your front bangs fall freely over your shoulders or create loose wavy bangs for a smoldering look.
Hairstyle 2. Half up Half down Fishtail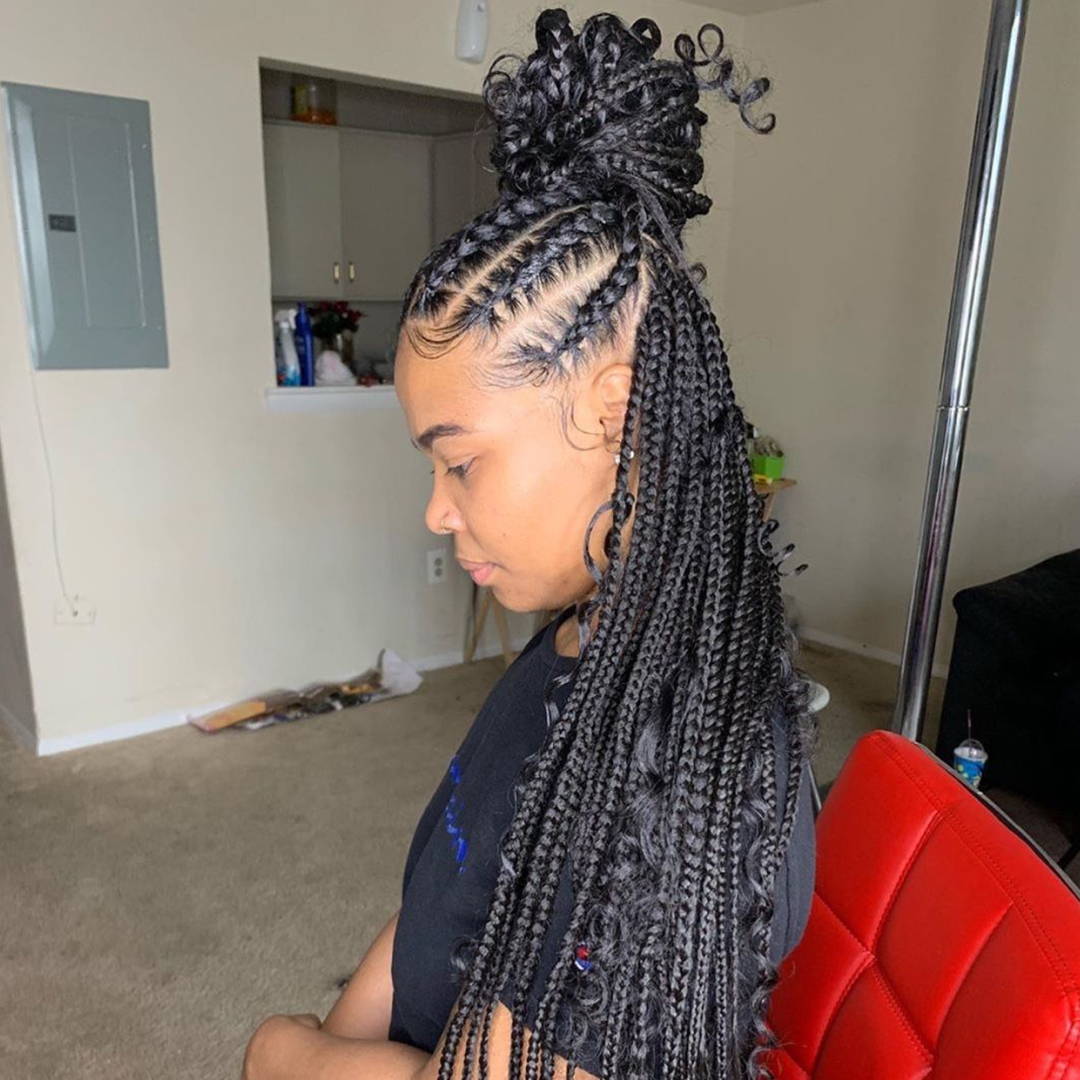 Half up Half down Fishtail Hairstyle
Half up half down, fishtail braids work wonderfully on both effortless and sleek styles. This style looks fantastic with pre-stretched braiding hair. You can manually stretch strands of hair to make the ends tapered for an excellent finish. If you want o avoidf pulling your hair manually, you can purchase pre-stretched braiding hair that will look natural.
You are in the right place if you are looking for an answer on how to braid hair into a half-up, half-down fishtail. Click here and learn to create the look step by step in under five minutes: https://www.youtube.com/watch?v=XL8EoHpoc.5g.
Hairstyle 3. Braided Side Fishtail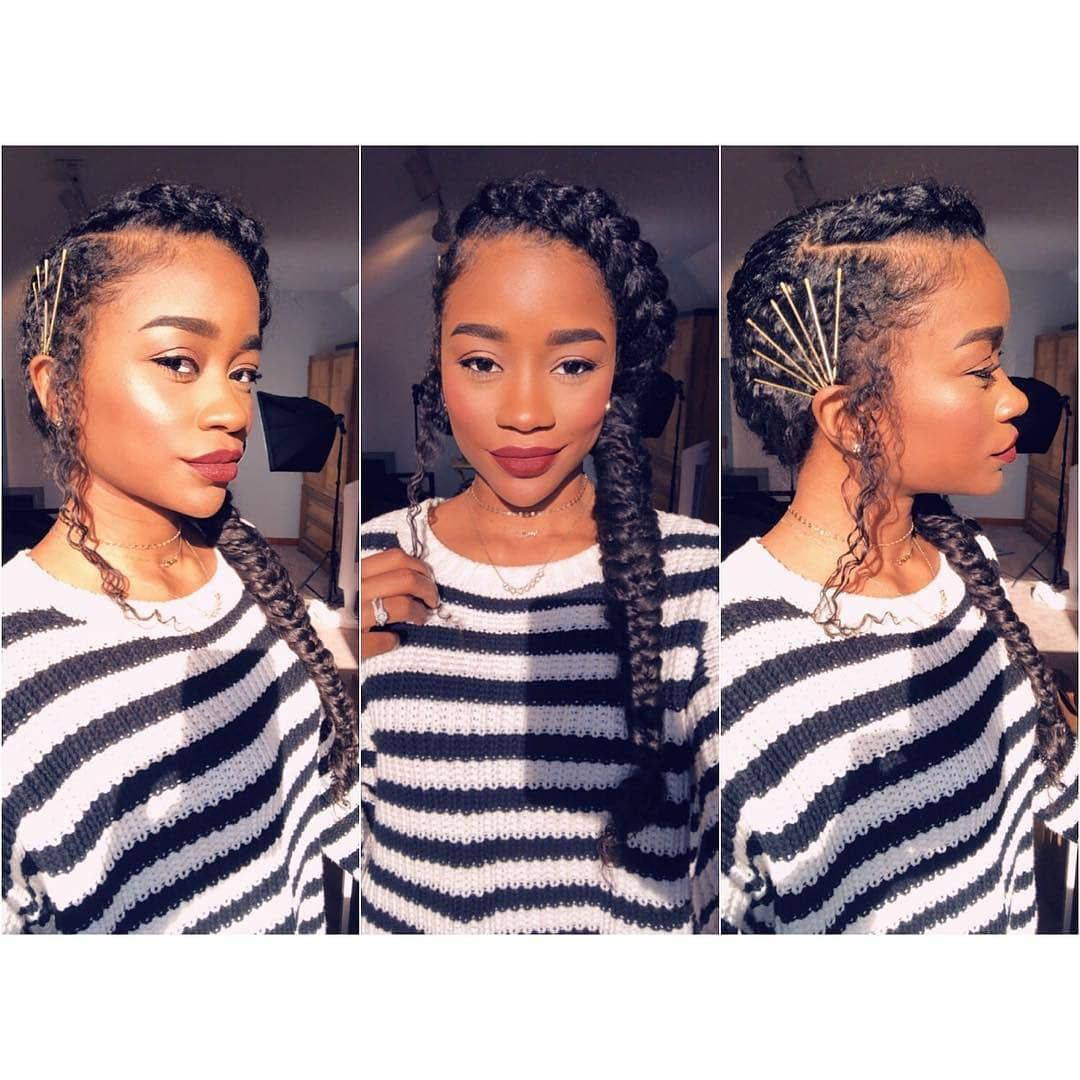 Braided Side Fishtail Hairstyle
Don't worry about professional hairstylists and styling tools. This easy braided side fishtail can be achieved by anyone at home effortlessly.
Perhaps, this is not a braid for short hair, but it is fantastic on medium and long hair. It's a bonus if you have thick hair. With thick hair, you can create a big fishtail to let it rest elegantly on one of your shoulders.
Hairstyle 4. Thick Fishtail Braid Pony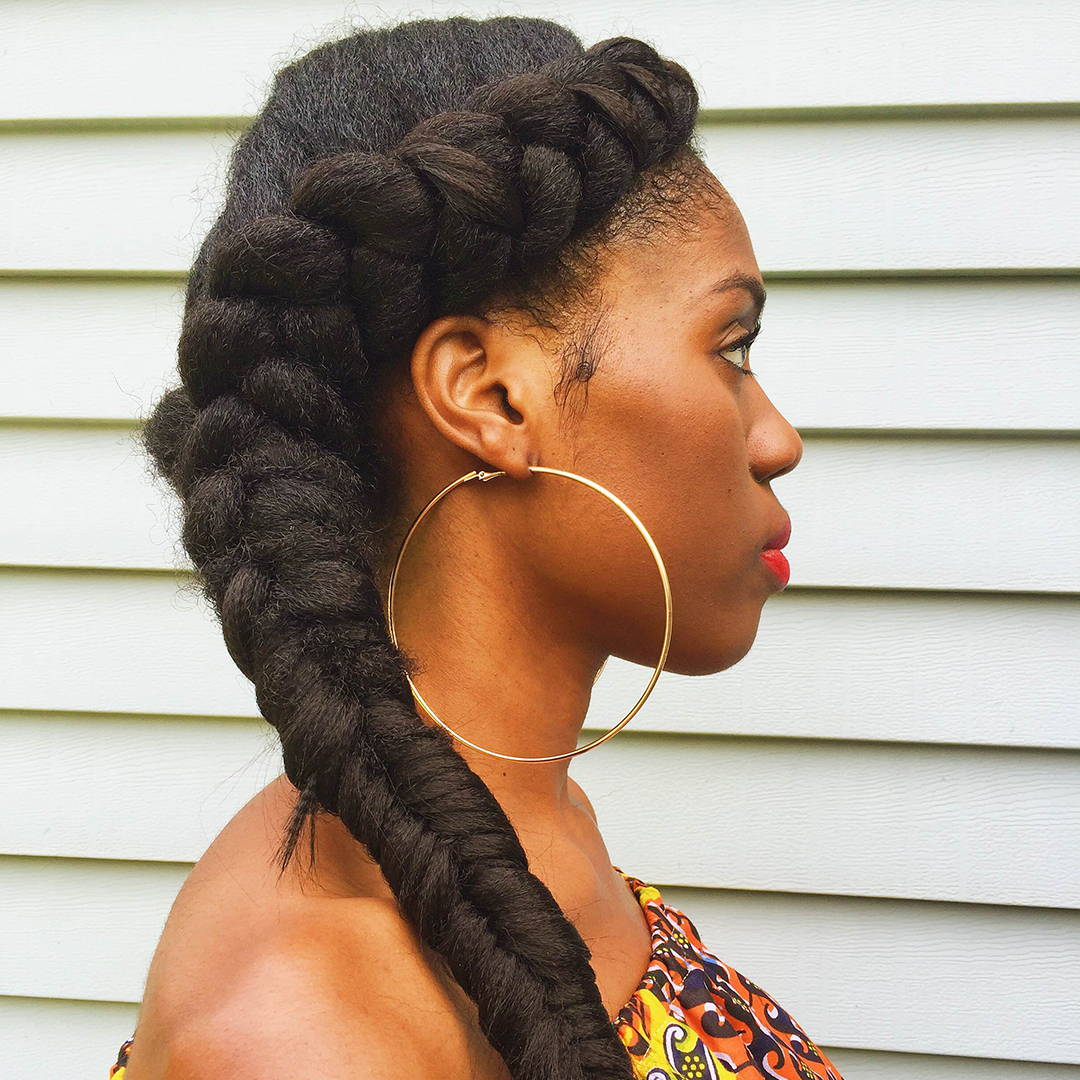 Thick Fishtail Braid Pony Hairstyle
A fishtail braid pony is a tidy, fresh style for women. Thick fishtail braid pony is one of the top natural hair braid styles to bring out a youthful look. This style is also makes a great athletic style. You can wear this to the gym and during your fitness workout. Spray moisturizer to your braiding hair, and your braided pony will stay intact and fresh throughout any game or exercise.
Hairstyle 5. Braided Fishtail Headband
From thousands of braided hairstyles, this one is very popular. You don't need accessories to glam up your look; your braid(s) are the accessory here. After braiding your hair into a fishtail, wrap it around your head like a headband.
Hairstyle 6. The Relaxed Fishtail Braid
The Relaxed Fishtail Braid Hairstyle
The relaxed fishtail braid is one of the latest hairstyles that grab attention from thousands of spectators on a red carpet. This style is gentle and less damaging to your hair because of its loose and relaxed fishtail.
Hairstyle 7. Wrapped Around Braided Fishtail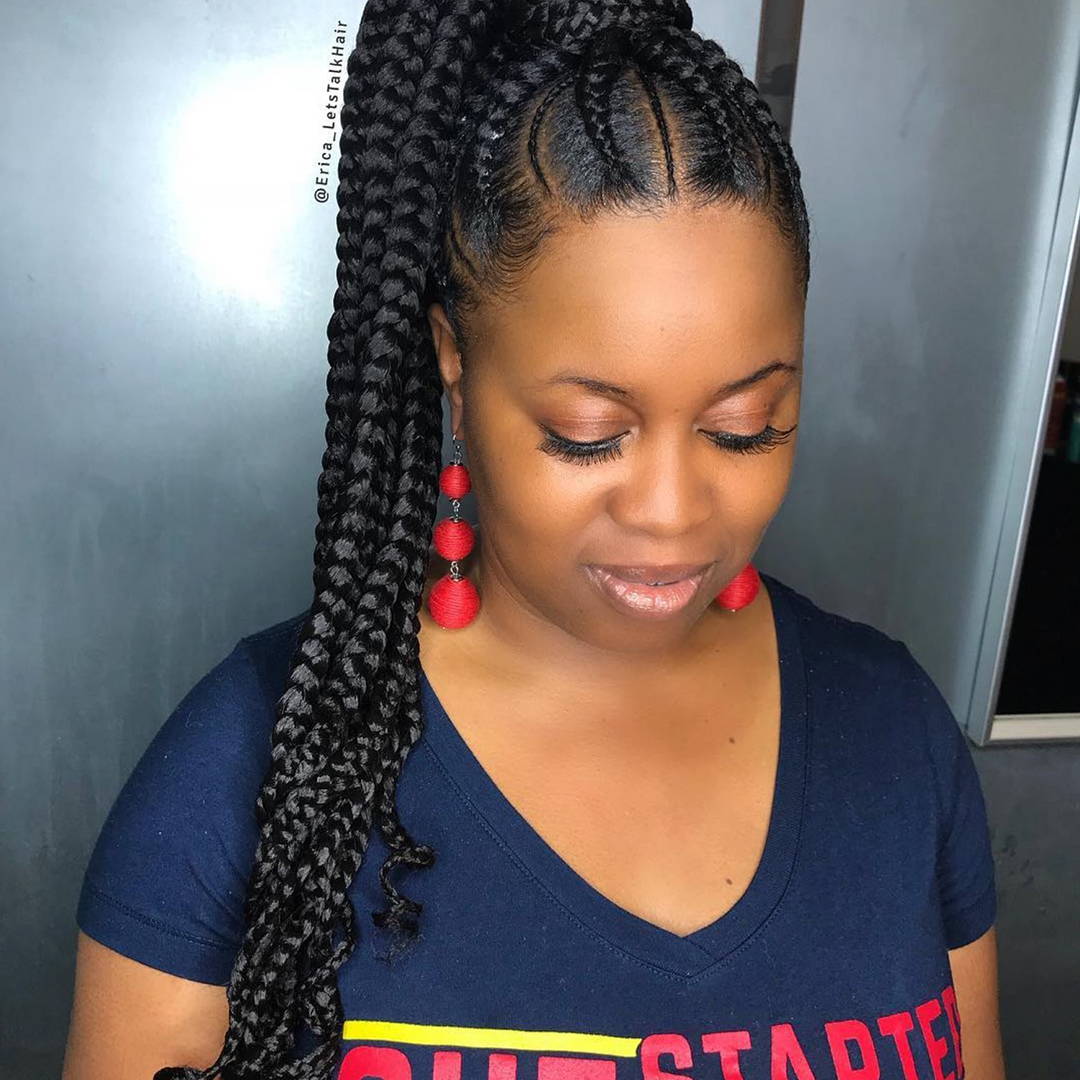 Wrapped Around Braided Fishtail Hairstyle
Take a thick section of hair and braid it into a long fishtail. Now wrap the fishtail around your head and clip it at various points. This braided hairstyle creates a look of wearing a headband, and it is similar to a headgear fishtail.
Hairstyle 8. French Fishtail Braid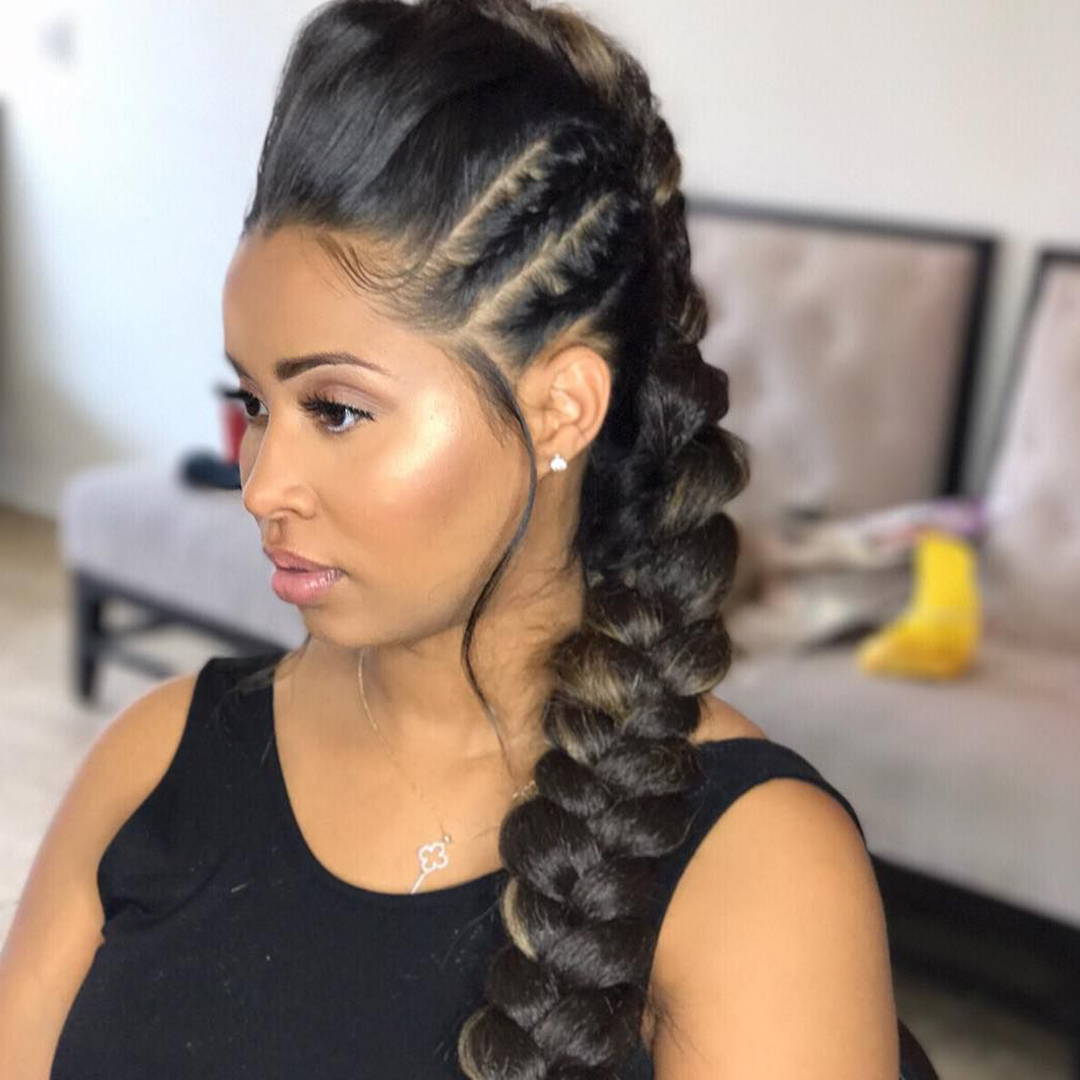 French Fishtail Braid Hairstyle
Beautiful French fishtail braids look glamorous with a backless dress worn to special parties and weddings. It looks more fabulous with light highlights of honey or silver color. A thick loose fishtail at the back makes this style unique.
Hairstyle 9. Conch Fishtail Braided Pony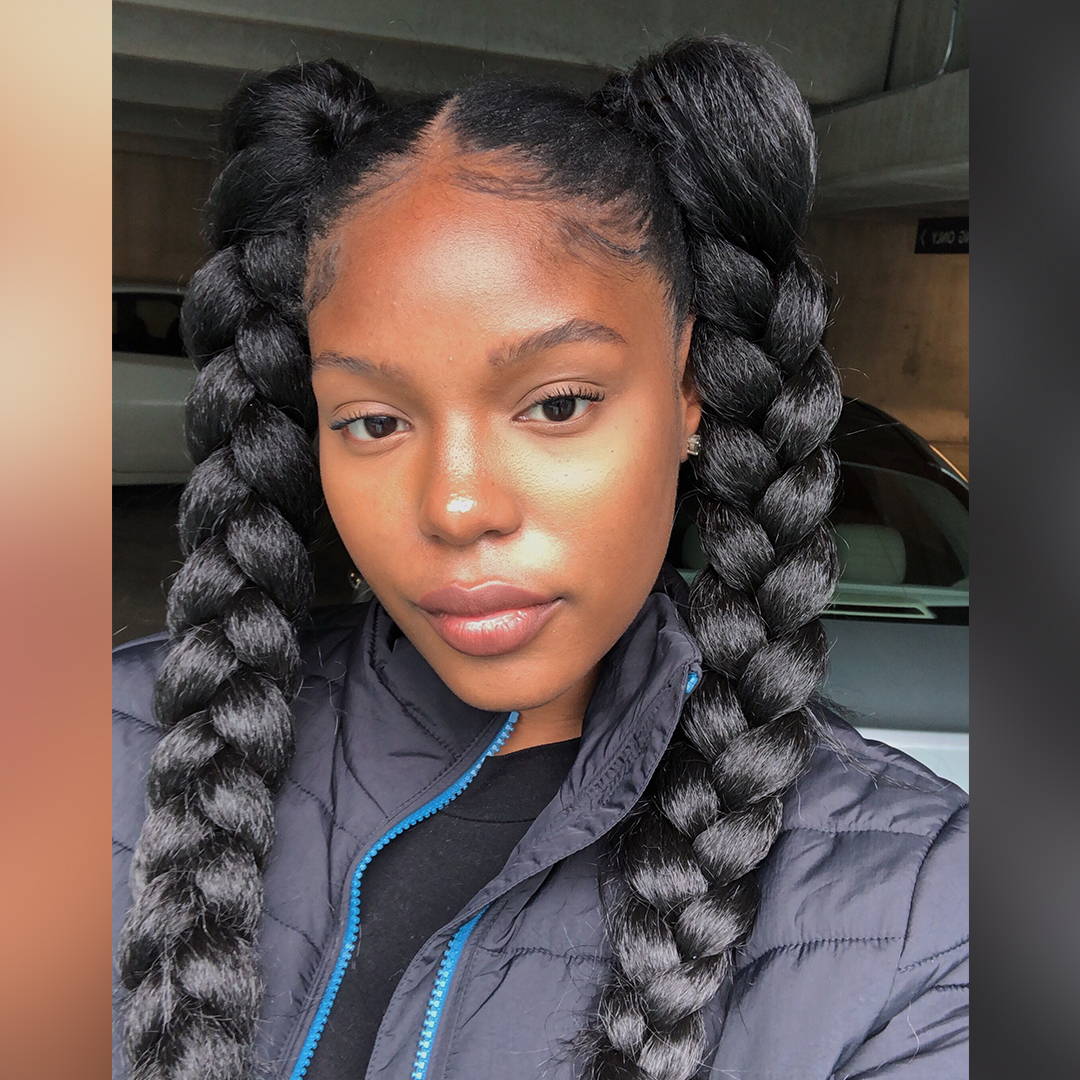 Conch Fishtail Braided Pony Hairstyle
Conch fishtail is a different braid style that features a conch shaped loose braids on the top that leads to a thin or thick small ponytail. The pony's size is up to you: keep it loose and thick or make it slim and tight.
Hairstyle 10. Tight Rockstar Fishtail Braided Pony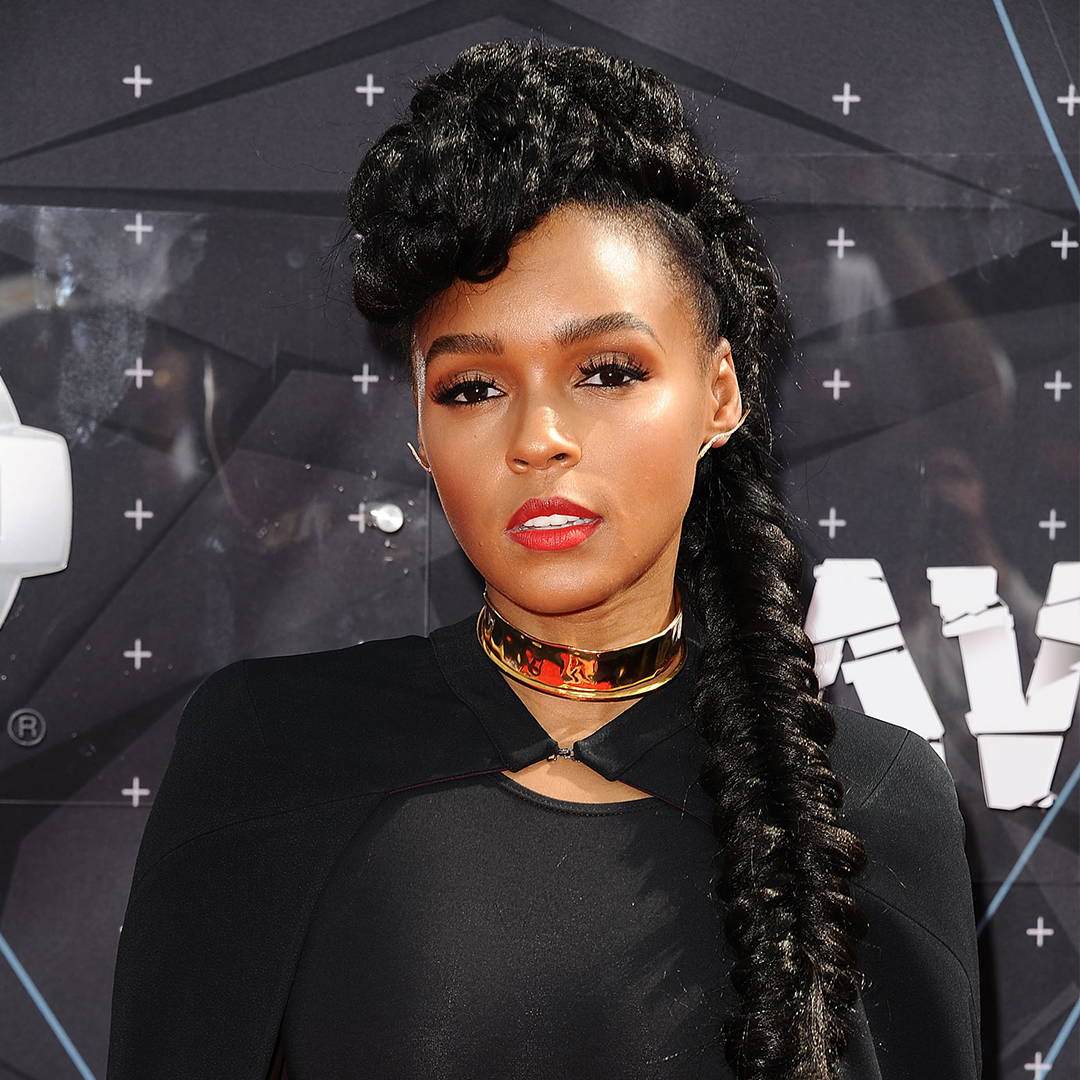 Tight Rockstar Fishtail Braided Pony Hairstyle
Achieve a rock star look with this tight human hair braids that have been a go-to style for years. This may not be the latest braid style, but it still rocks. Rock stars wear this braided pony for hours of performance without any worry of messing up the style.
Weft Hair Extensions



Hairstyle 1 - Hand-Tied Extensions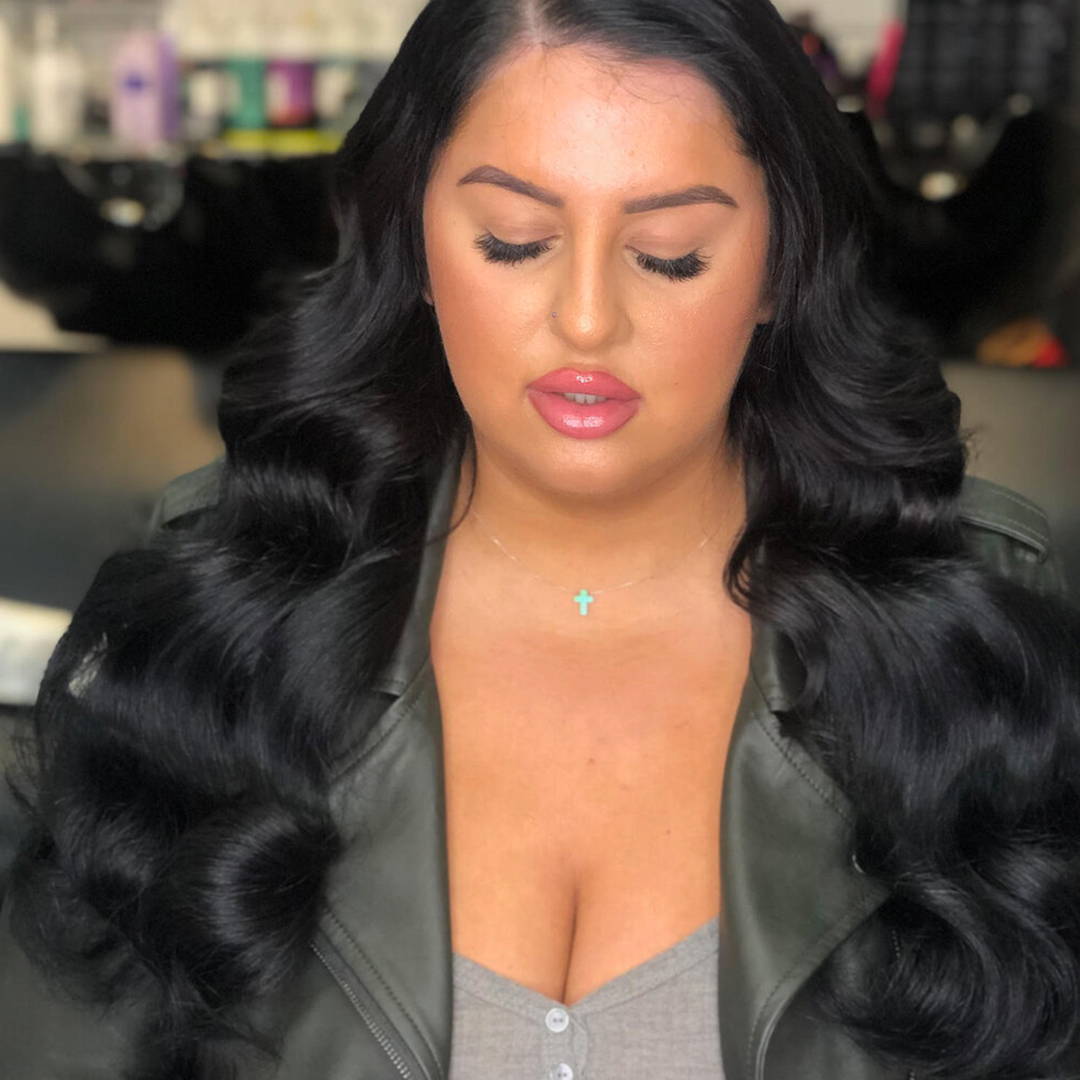 Hand-tied wefts are the best wefts that cause minimum damage
Hand-tied hair wefts are 100% real Slavic human hair that is hand-tied into your natural hair by a row of beads. Beaded weft hair extensions cause minimal damage to your natural hair. Hand-tied wefts should be brushed daily at the root where there is some "return hair." Return hair is the short piece near the top of the weft also known as the beard. This area can become tangled if not brushed.
Hairstyle 2 - Glue-in
These human hair wefts are pre-taped and then taped/glued together on either side of your hair. Typically a hairdresser would apply tape-ins for you because you need to align them with the roots, and they are used with a heated tool that heats the glue. Both tape-in hair extensions and hand-tied weft hair extensions are considered damage-free when applied by a licensed stylist.
Hairstyle 3 - Sew-in or ...braided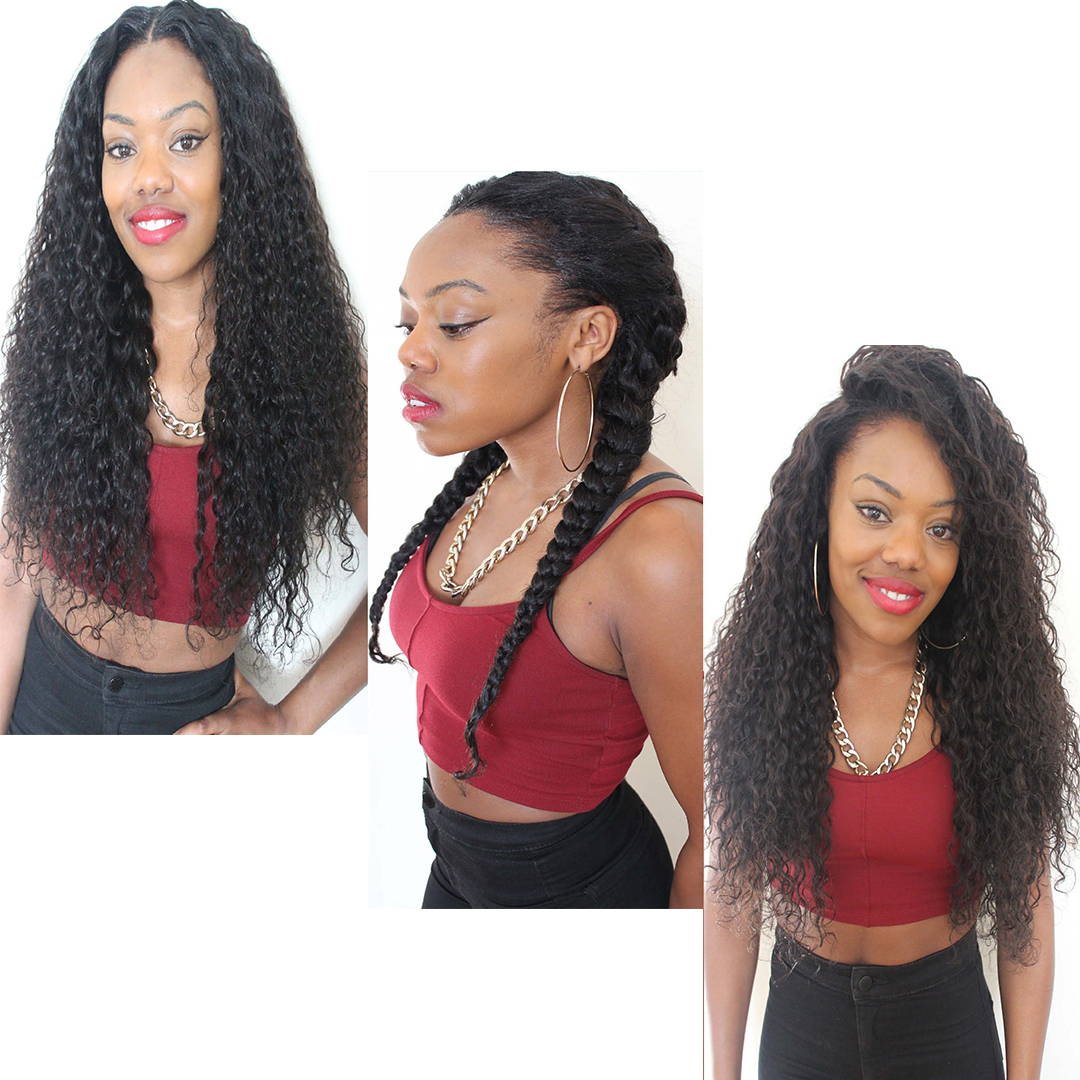 Braided wefts are considered the safest method to attach hair extensions
Ideal for coarse or thick hair, braids are used as a base for the extensions and sewn in using a needle and thread. Remy weft hair extensions are attached to the hair involve rows, rather than as stand by strand. 
Hairstyle 4 - Clip-in Bang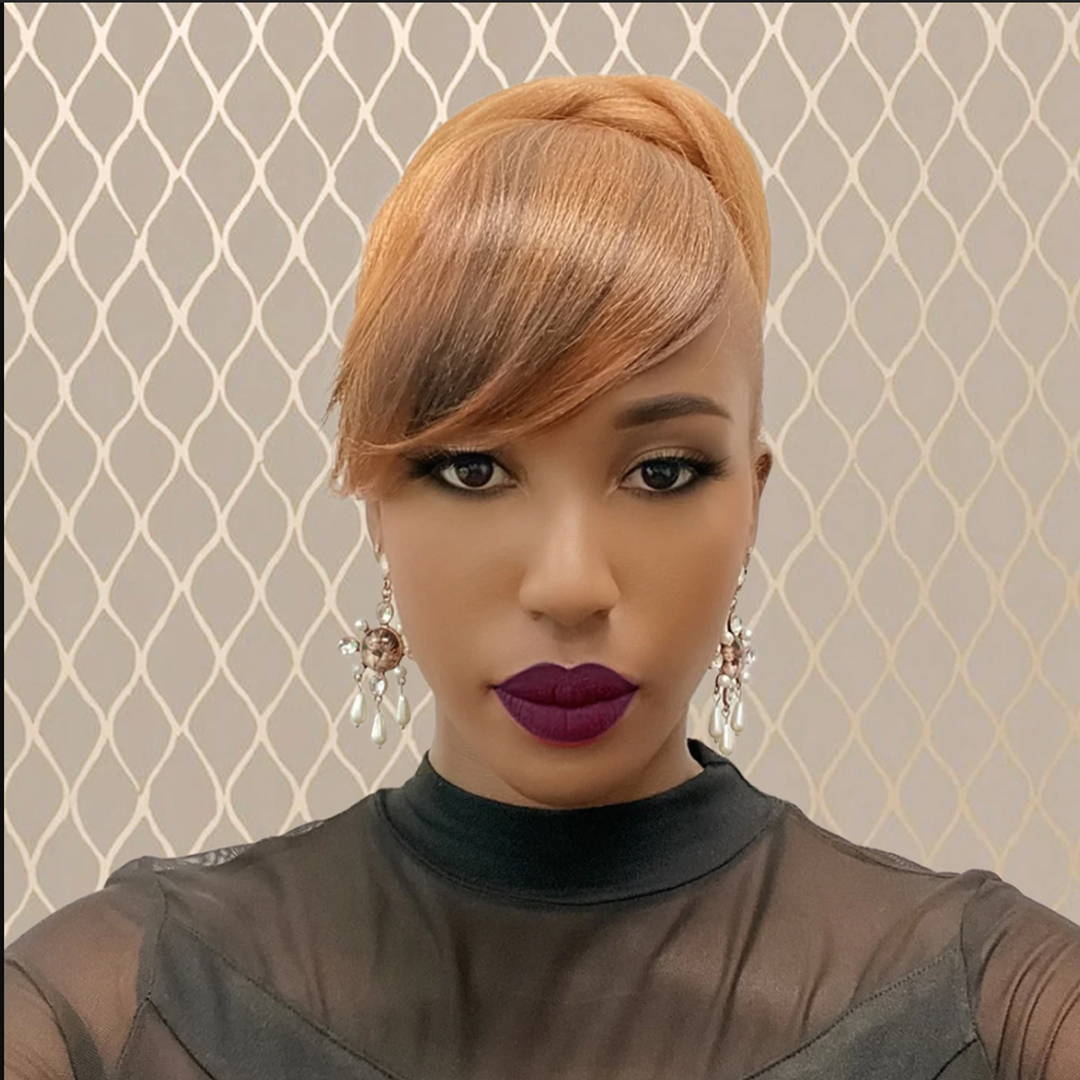 Clip-in wefts are perfect for short term updos
As a temporary hair extension method, clip in hair extensions is a method where wefts of hair are applied using small pressure sensitive clips with silicon. If you don't want to wear your hair extension on a daily basis, clip in hair extensions is a better option for you. Remy human hair is the highest grade of real, human hair that is a preferred choice for hair extensions, hairpieces and wigs because it achieves the most natural look. 
Hairstyle 4 - Bronzed Brown Remy Tape-in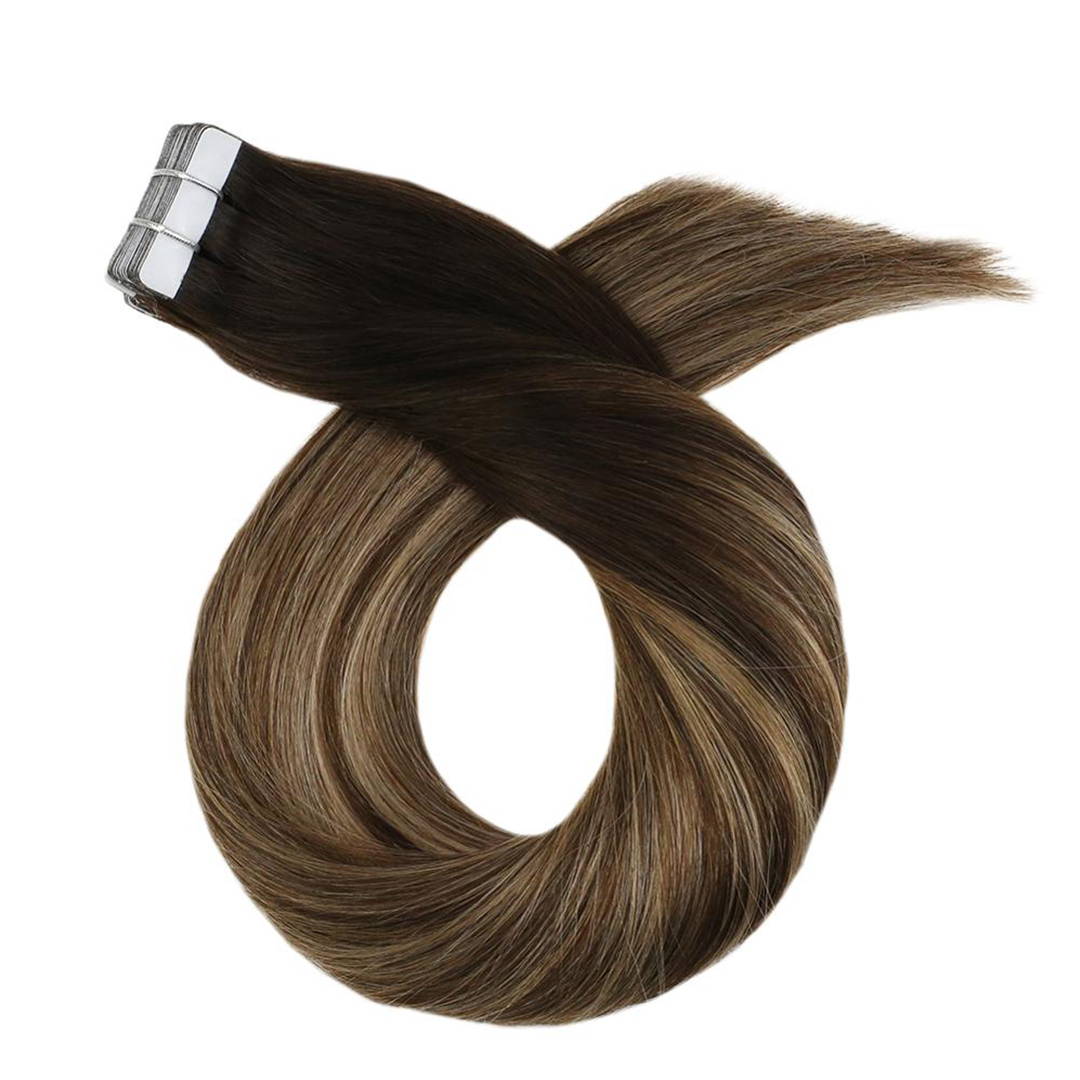 These tape-ins are made from the finest human hair or remy hair
Most hair extensions are made out of human hair. Remy hair is considered the finest quality of human hair since the cuticles are kept intact unlike most other non-remy hair extensions. Aligning and preserving the hair cuticles in a unilateral direction ensures the natural look and feel of hair extensions. Remy human hair extensions also tend to be the most popular types of human hair extension on the market due to their exceptional quality and value.
Hairstyle 5 - Hidden Crown in Lightest Beige Blonde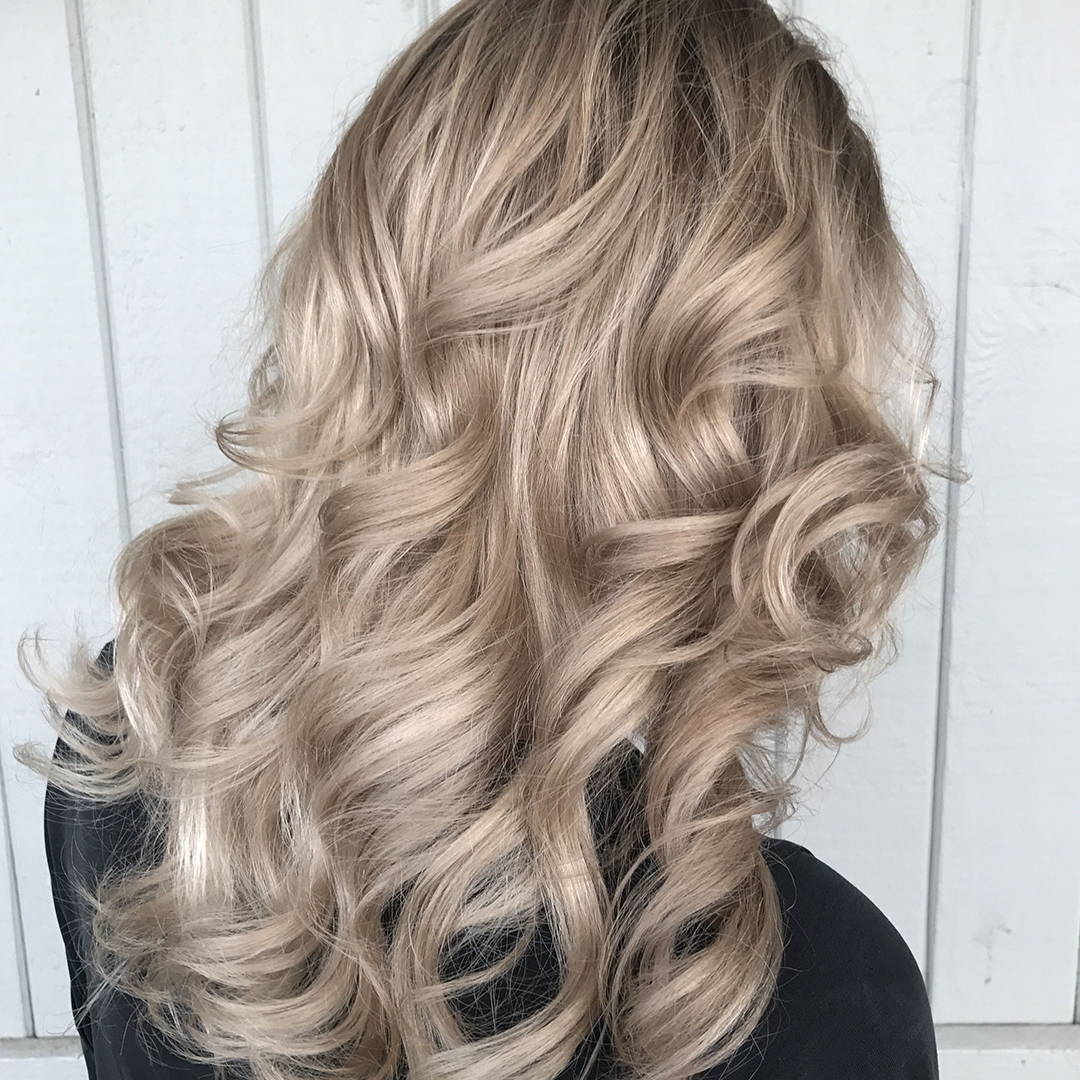 The significant transformation using the hidden crown
Easier to blend and hide; you don't have to worry about where to clip extensions in all over your head to have them look natural like real hair extensions. If your hair never holds a curl or style, then try extensions to give you the look you want. Hidden crown is a cheap hair extension with the lifespan from 3-4 months up to a year or more depending on how often they are worn and taken care of.
Hairstyle 6 - Classic Seamless
The Classic extensions work great just like natural hair extensions with medium-thick hair giving a casual and affordable look. The Classic sets have tapered ends just like your hair and will offer a bit more volume to the base of the scalp just like weave extensions. They have a silky, natural texture and a multi-tonal coloring effect, which makes them blend in easily with many shades of hair.
Hairstyle 7 - Seamless Chestnut Brown Balayage
The Seamless Chestnut Brown Balayage Weft Extension is a 4-clip weft that adds volume to your hair. The chestnut brown base blended with highlights and hues is a chic alternative for the traditional black hair extensions. The composition of this weft set's constituents gives a multi-dimensional effect that blends perfectly with your natural hair.
Hairstyle 8 – I-Tip Hair Extensions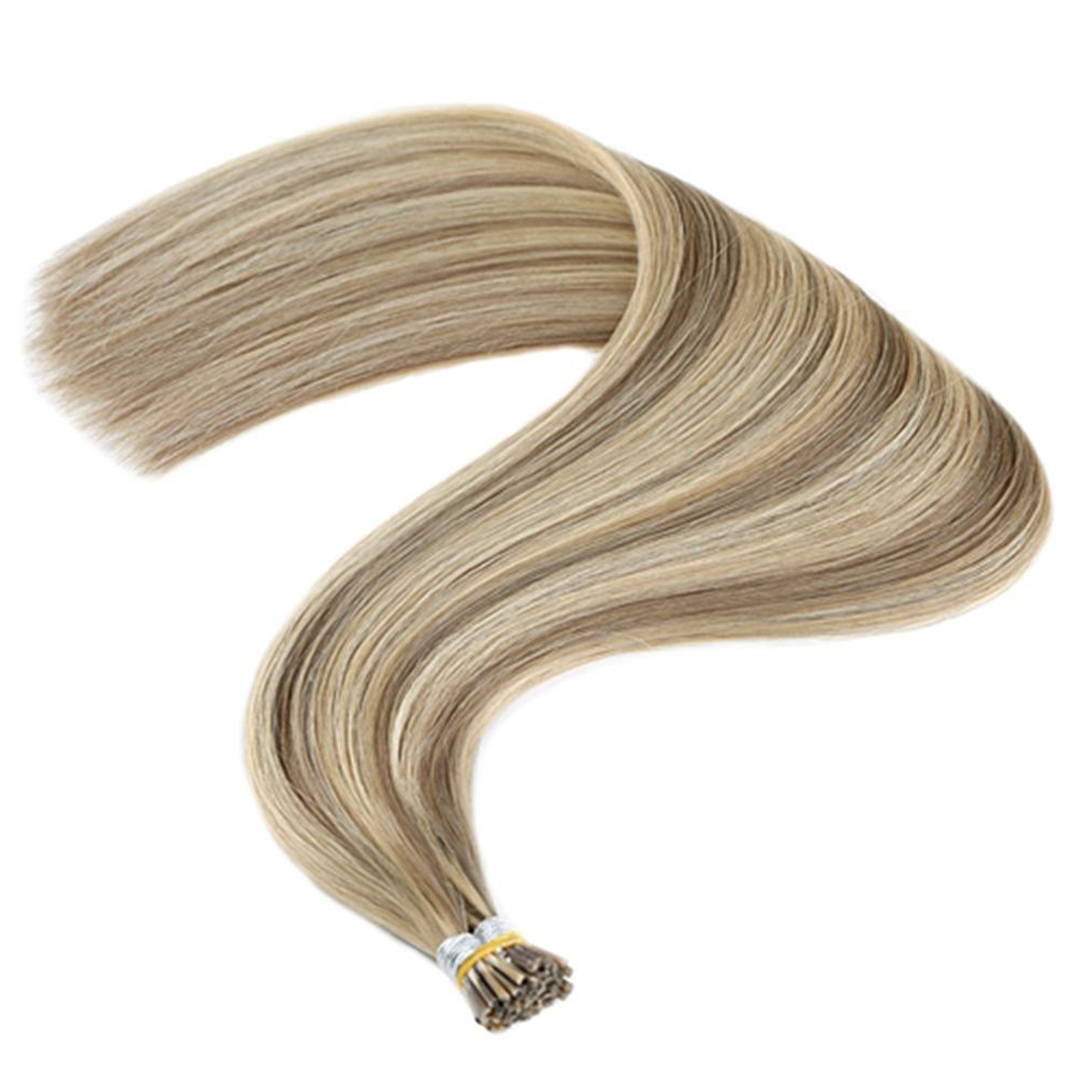 I-Tip Hair Extensions are the premium quality hair from India
I-Tip extensions are made up of several hair strands made from Indian remy hair glued together at the tip. It is applied without the use of heat or glue. I-Tip extensions are attached to the hair using micro rings or remy tape in hair extension. The I-Tip is applied using a pulling tool, whereby an equal amount of hair is pulled through the micro ring to the hairline using a hook tool.
Hairstyle 9 - Virgin Brazilian Deep Wave Silk Closure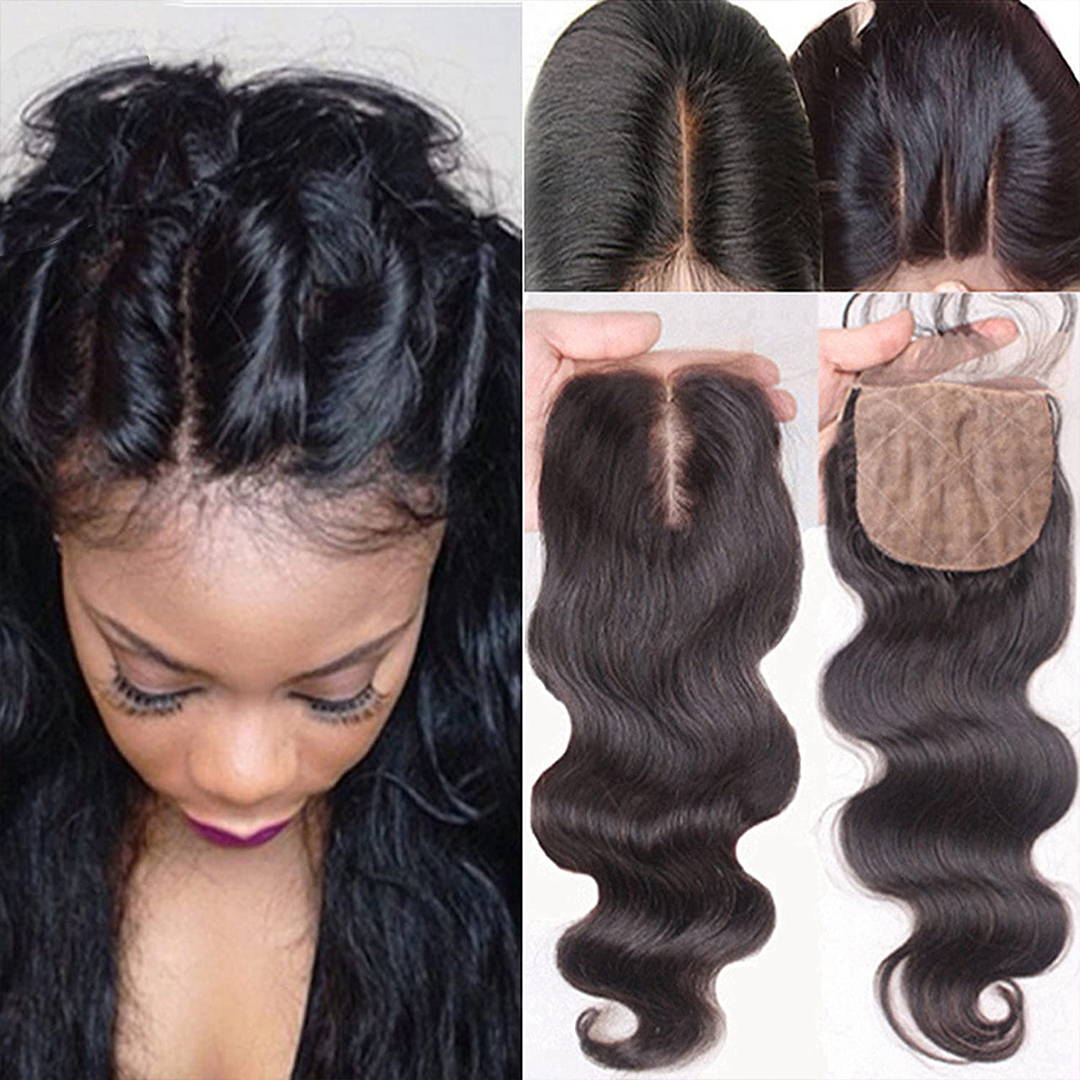 Virgin Brazilian Deep Wave Silk Closure weft
Brazilian Wave Silk Closure is skin weft hair extensions that are wavy as the name suggest. These extensions are attached to the in a traditional sew-in method. Sometime this is done with a combination of adhesive on the hairline.
Hairstyle 10 - Micro weft hair extensions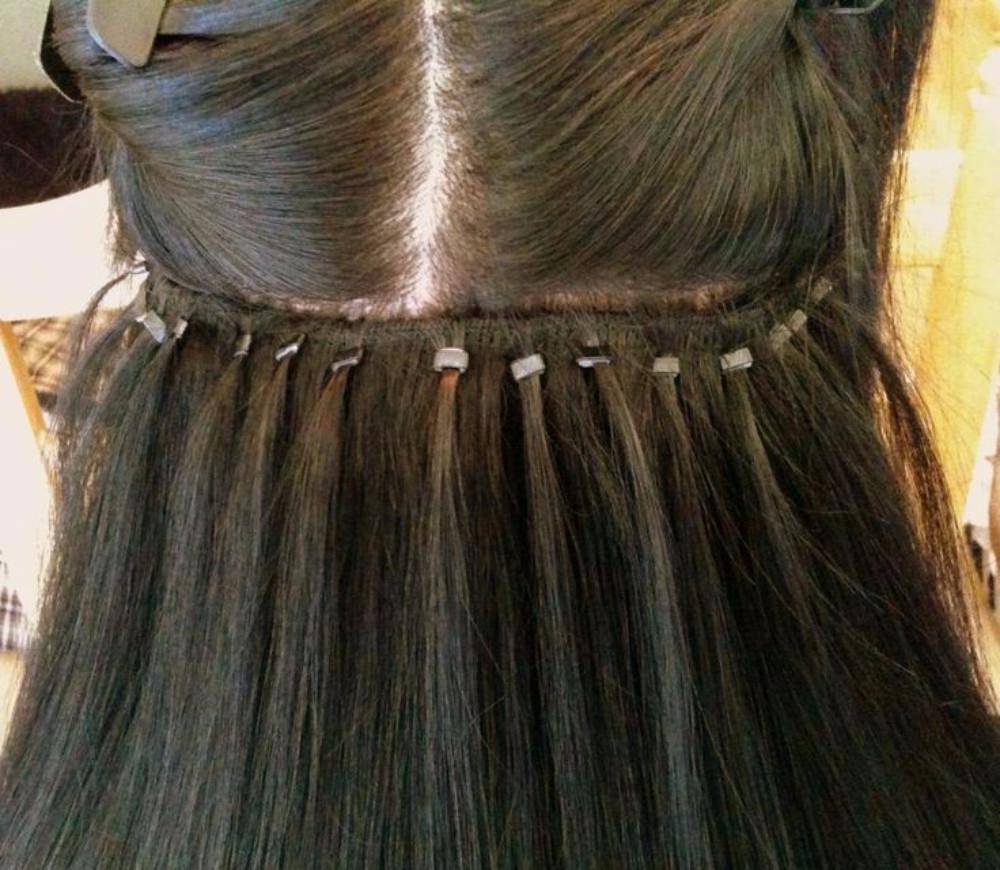 A micro weft hair extension's assemblage
Micro Weft Hair Extensions involves the usage of a weft of long seam hair attached to at the top. The weft of hair is placed horizontally in strips against the head. Double weft extensions are literally 2 wefts of hair usually sewn together on the same seem as you would in a single weft extension. They are usually wavy hair extension. Skin Weft hair extension is a hairpiece made from human hair, and can be attached to the wearer's scalp by using tape in human hair extension.

Hair Extensions for Short Hair
Hairstyle 1 Micro Ring Loop Hair Extensions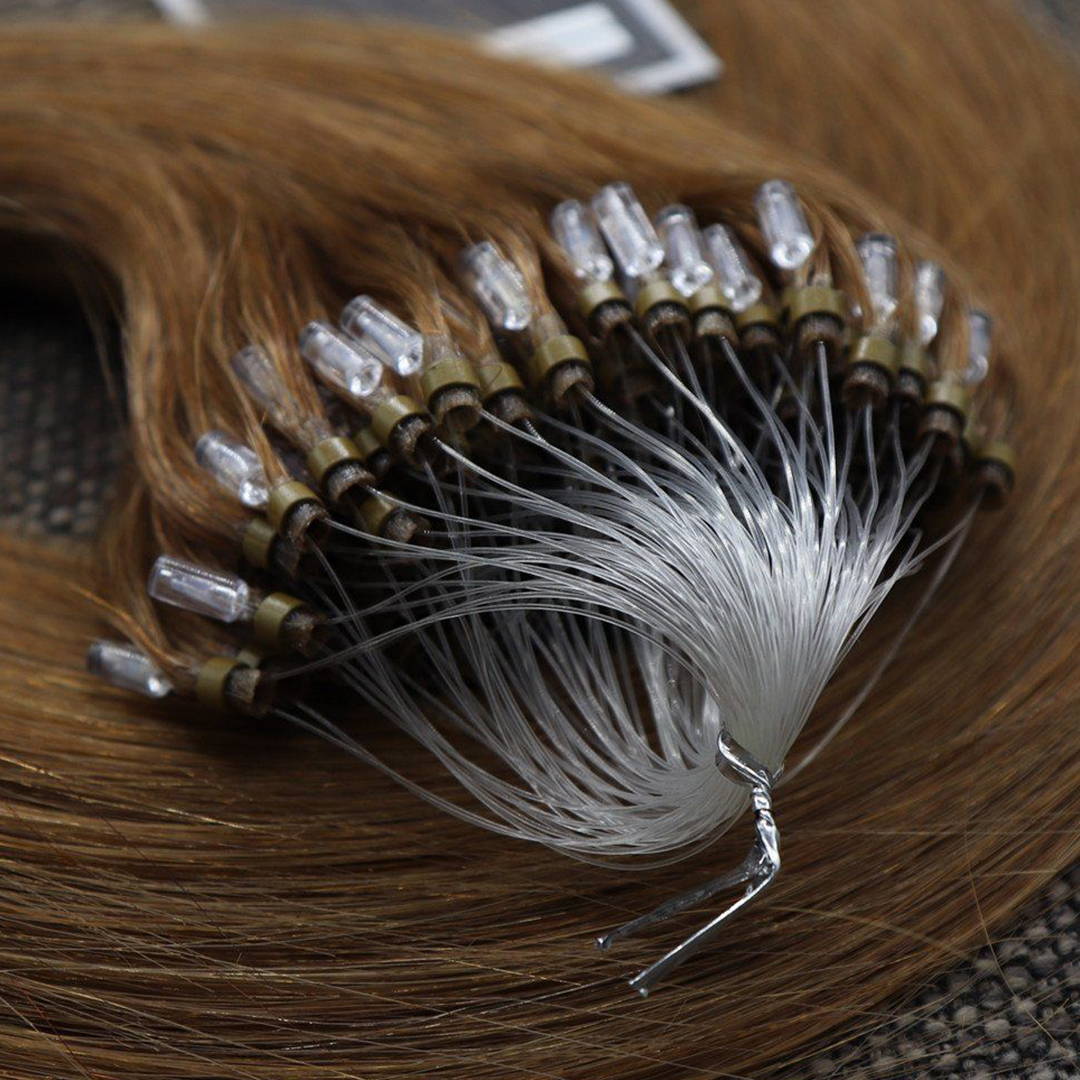 Micro ring or loop hair extensions for a natural look
Micro ring loop hair extensions are certainly considered as real hair extensions because a micro ring loop hair extension gives you a natural look with high length and volume. This extension is super-easy to style. People who are using extensions, this micro-ring loop are placed to their natural hair by attaching the weft of extensions with a small plastic ring or loop. Micro ring holds the scalp very tightly without damaging the natural hair. In micro ring loop hair extension, Brazilian hair is used because it is one of the popular extensions.  
Hairstyle 2: Hair Weaves and Wefts
Hair Weaves and Wefts
Hair wefts are versatile and long lasting extensions. They are manufactured from 100% Remy human hair that is aligned from root to tip with best quality from any other extensions. It is easy to wash, blow dry, and style (curl or straight) in any way you want. These hair extensions are best if you have short hair. 
Hairstyle 3: Stick Tip Hair Extensions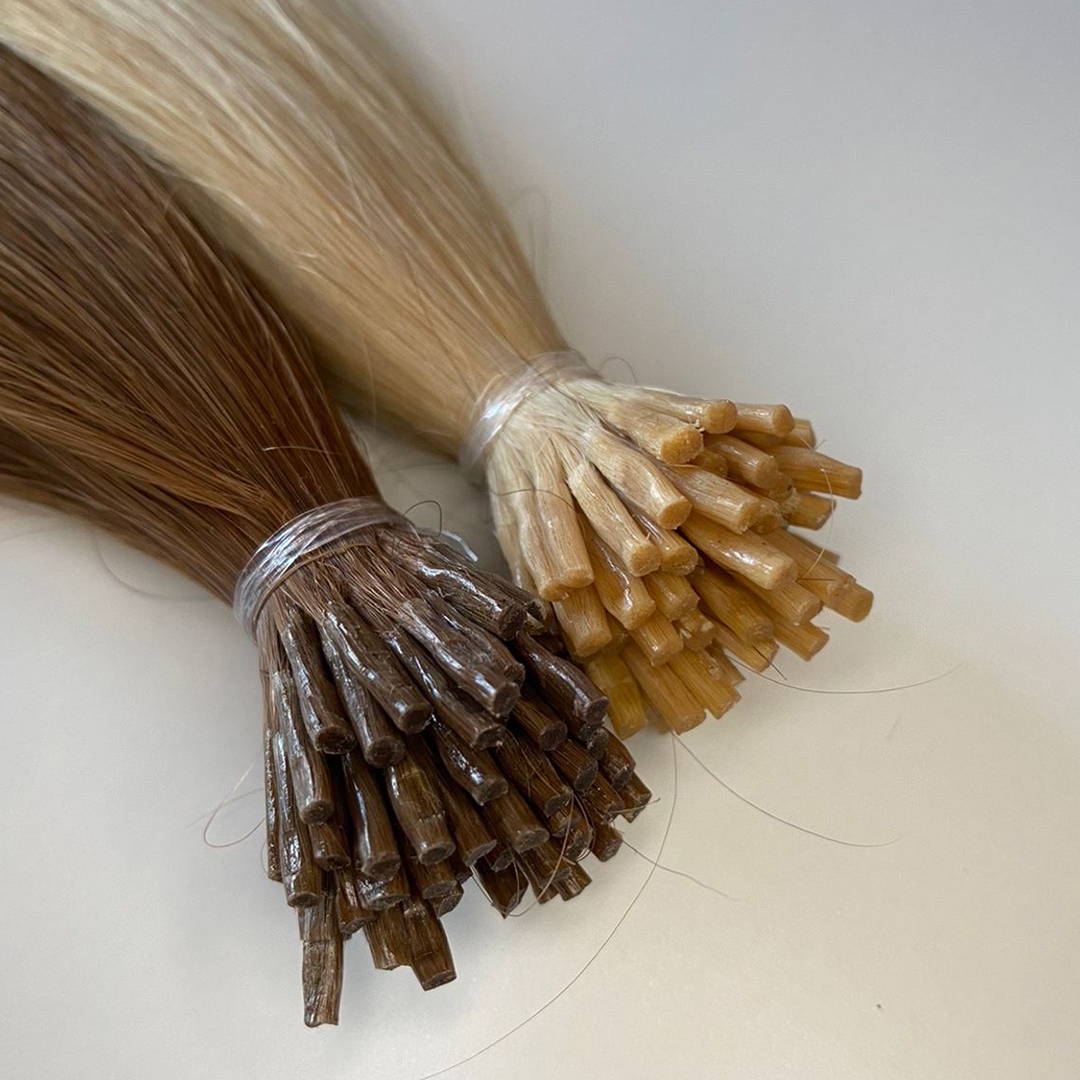 Stick Tip Hair Extensions
A stick tip in extensions is a mixture of micro-bead, micro-tube, and it keeps the hair extensions in place without using heat or glue. Blonde stick tip hair extensions are also great for your natural color if you've been thinking about adding highlights.
Hairstyle 4: Keratin Hair Extensions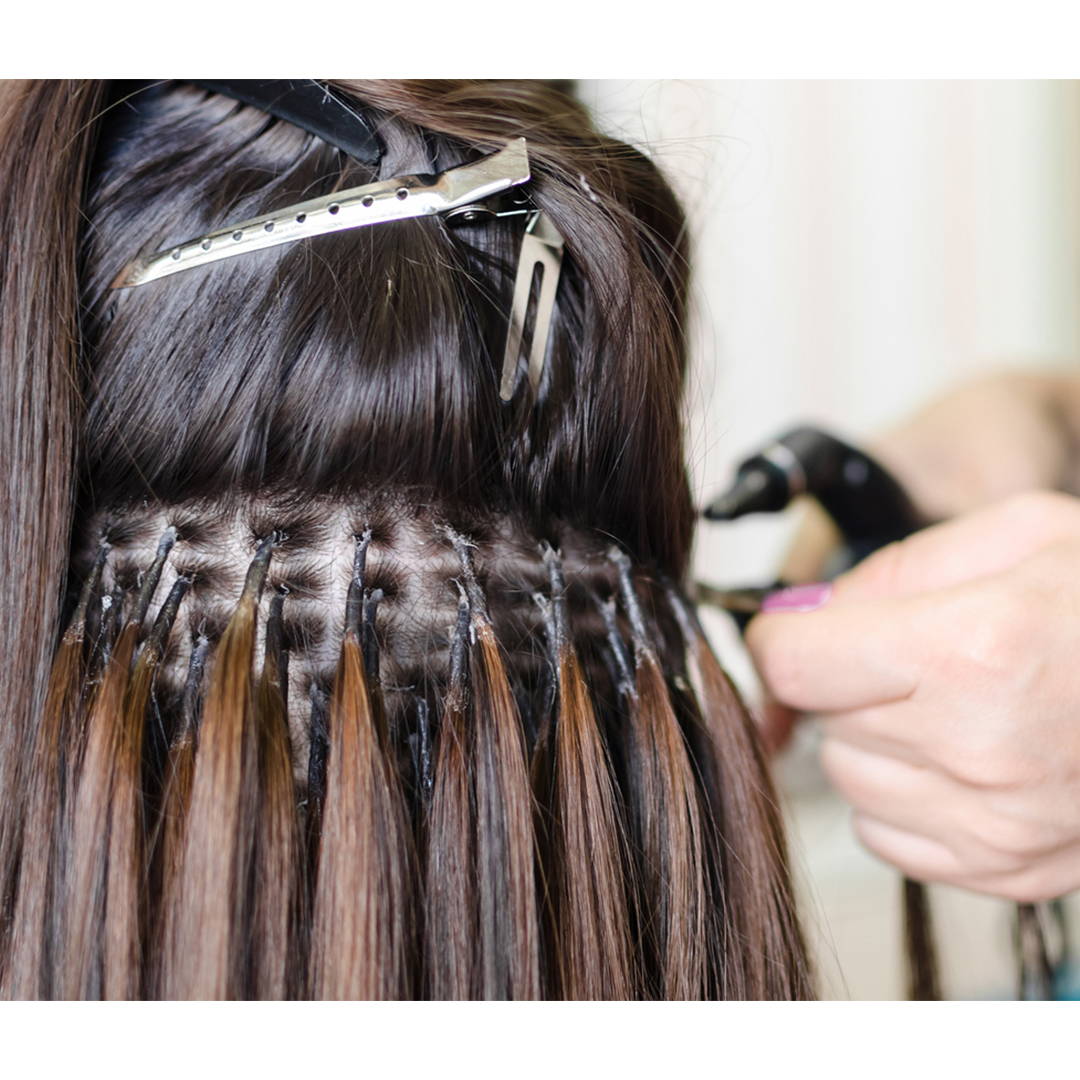 Keratin Hair Extensions
Keratin hair extensions are the most popular virgin hair extensions in the whole world. These extensions are made out of virgin Remy hair that consists of 100% human hair. They can blend easily with natural hair. Keratin extensions can last up to 6 months and it gives you a huge volume to your hair. If you've short hair, you can choose long hair extensions that have large inches depending upon your hair length. Keratin also provides ponytail extensions, they are perfect if you want to have a ponytail hairdo.
Hairstyle 5: Pretty Halo Extensions
Halo hair extensions are a natural and easily manageable. They're budget-friendly and best for your hair if your thin hair. Halo hair extensions add more volume and length to your natural hair. If you want to achieve a natural look and any hair type, fusion hair extensions will help you. It is non-damaging and good for your hair. Halo extensions also have Black hair extensions that are made from genuine Remy hair.
Hairstyle 6: Bonds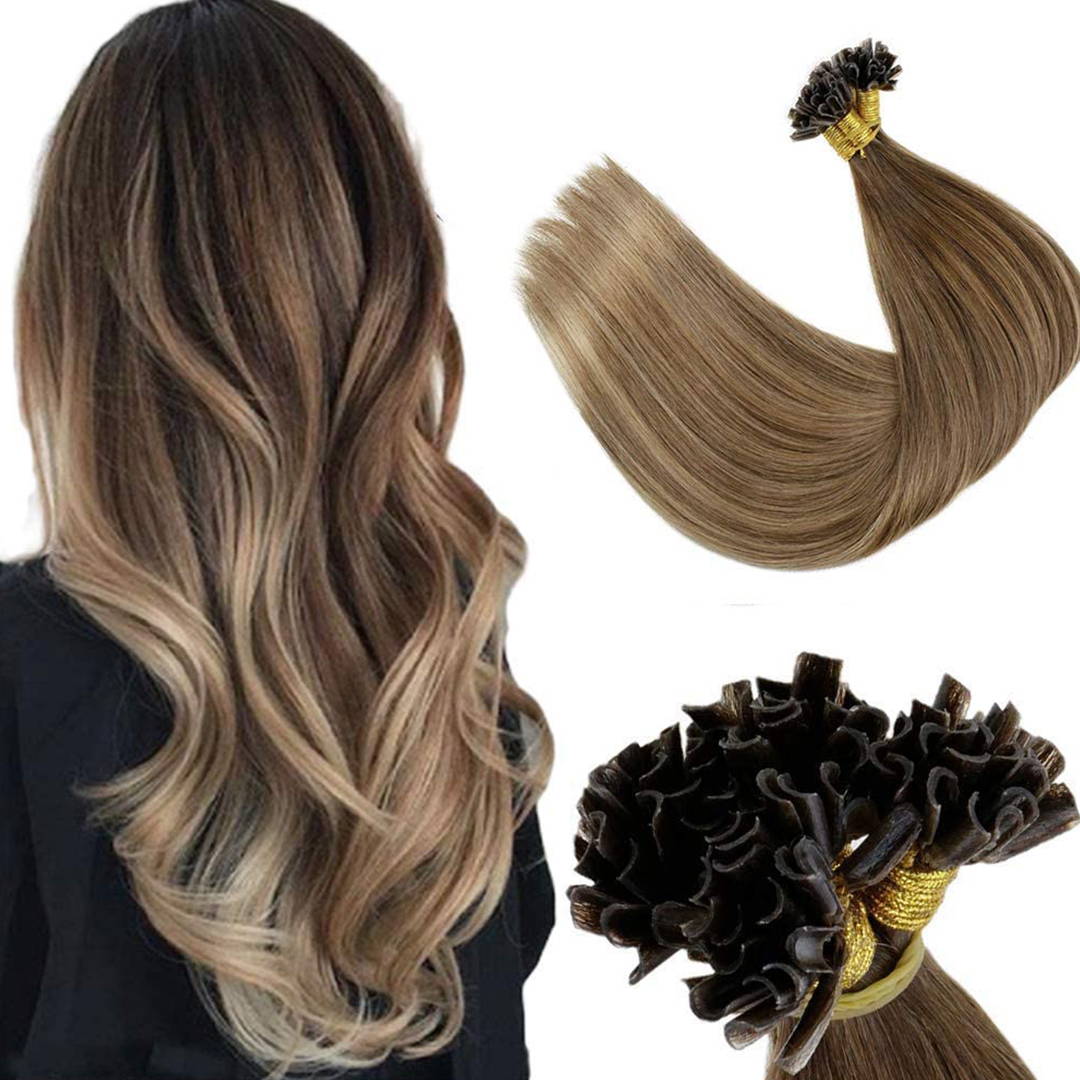 Bond hair extensions
Bond hair extensions are the hair extensions fused with keratin tips. It requires special maintenance and care to avoid tangling as it grows out. It can last long with special care. We recommend to only have this done by a specialist and to have a consultation to understand the best ways to maintain it between salon visits.
Hairstyle 7 Micro links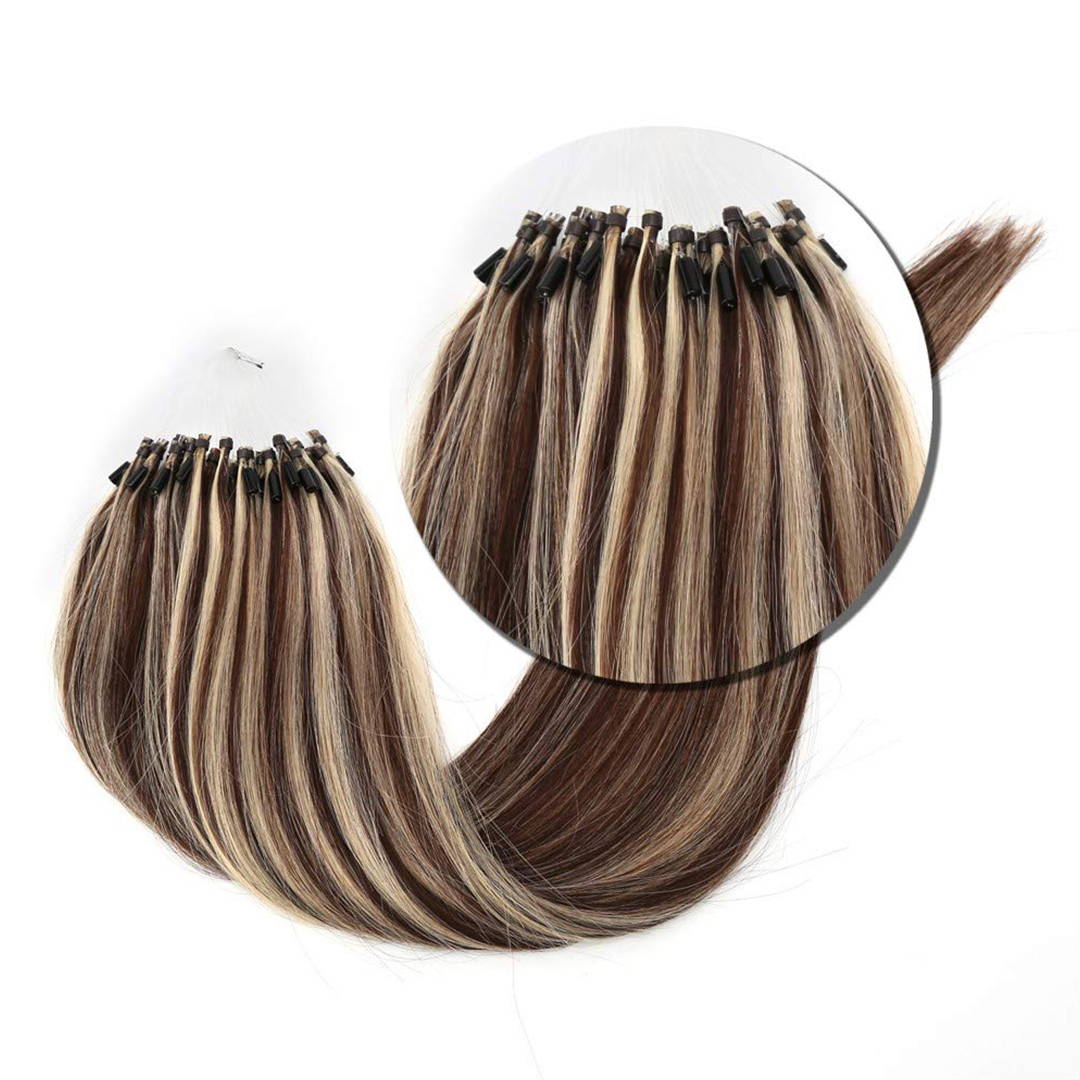 Micro link hair extensions
Micro links also commonly known as micro rings are hair extensions where the small silicon beads secure the hair strands. These extensions with proper maintenance can last to 10-12 weeks. If you have a medium to fine textured hair, you should choose this hairstyle since it's best for that texture. It has simple installing processes and also provides you with natural looking extensions.
Hairstyle 8: Bad Hair Extensions
Some hair extensions are of bad quality you must be careful while choosing. If you want to have the best quality of extensions, select a brand like Indique because they are made out of 100% Remy human hair.
Hairstyle 9: Hot Fusion Hair Extensions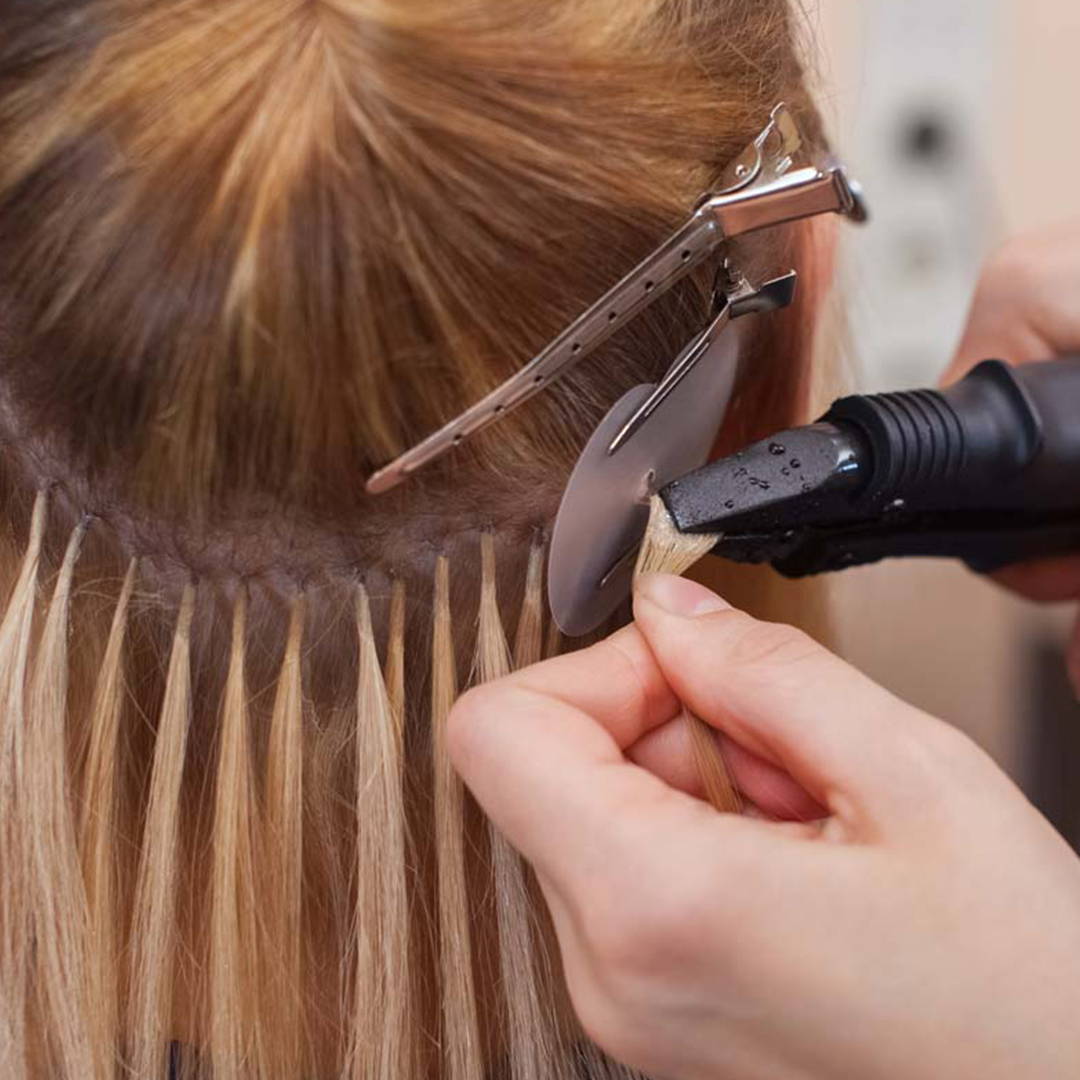 Hot Fusion Hair Extensions
Are you looking for hair extensions that last longer and virtually invisible? Try hot fusion hair extensions. The name itself gives away what kind of hair extensions we are talking about. Hot fusion extension is one of the original forms of human hair extensions. This long lasting extension is bound to give you a perfect look with ease but require special attention. They are made up of individual strands with keratin bonding.
Hairstyle 10: Cold Fusion Hair Extension


Cold Fusion Hair Extension
Cold fusion hair extensions do not require heat when you clap the extensions to your natural hair. This kind of fusion hair extensions is easy to style, versatile, manageable, and is gentler than hot fusion extensions. Indian hair extensions are the best extensions to use for this method.
Types of Body Wave Hair  
The best Body wave hair is made from virgin hair. We have listed ten types of body waves if you are looking for permanent body wave hairstyles. You can straighten your body wave hair regularly. Please continue with your reading as we got the best tips for body wavy hair.
Brazilian hair is one of the best in terms of quality. Brazilian hair is highly recommended for you as it is full of shine.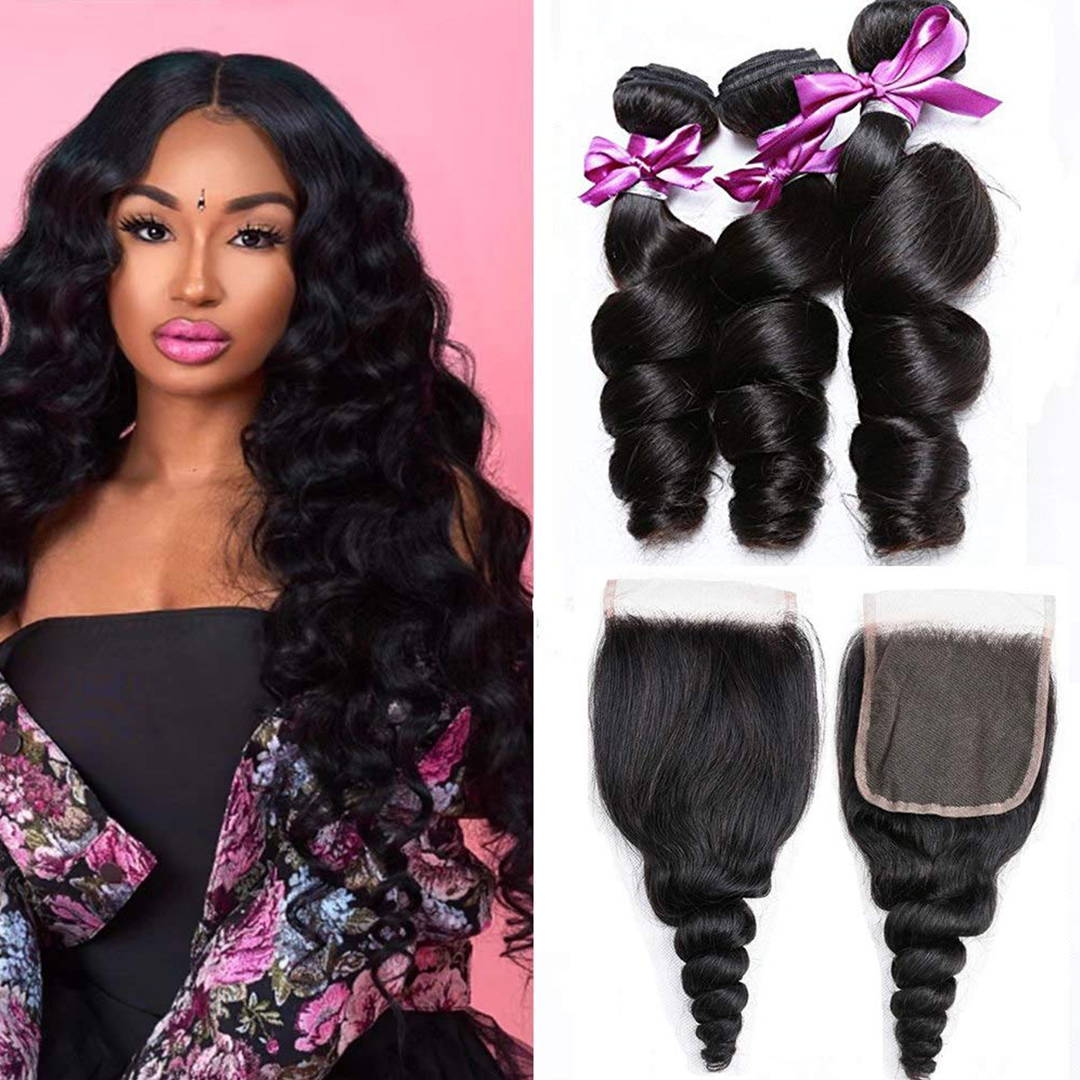 Brazilian loose wave
Brazilian Body Wave
Brazilian body wave is made from human hair and is regarded as one of the best hair extensions in the market. It's the real Brazilian body wave that is made of Brazilian hair and transforms any haircut into a glamorous lock.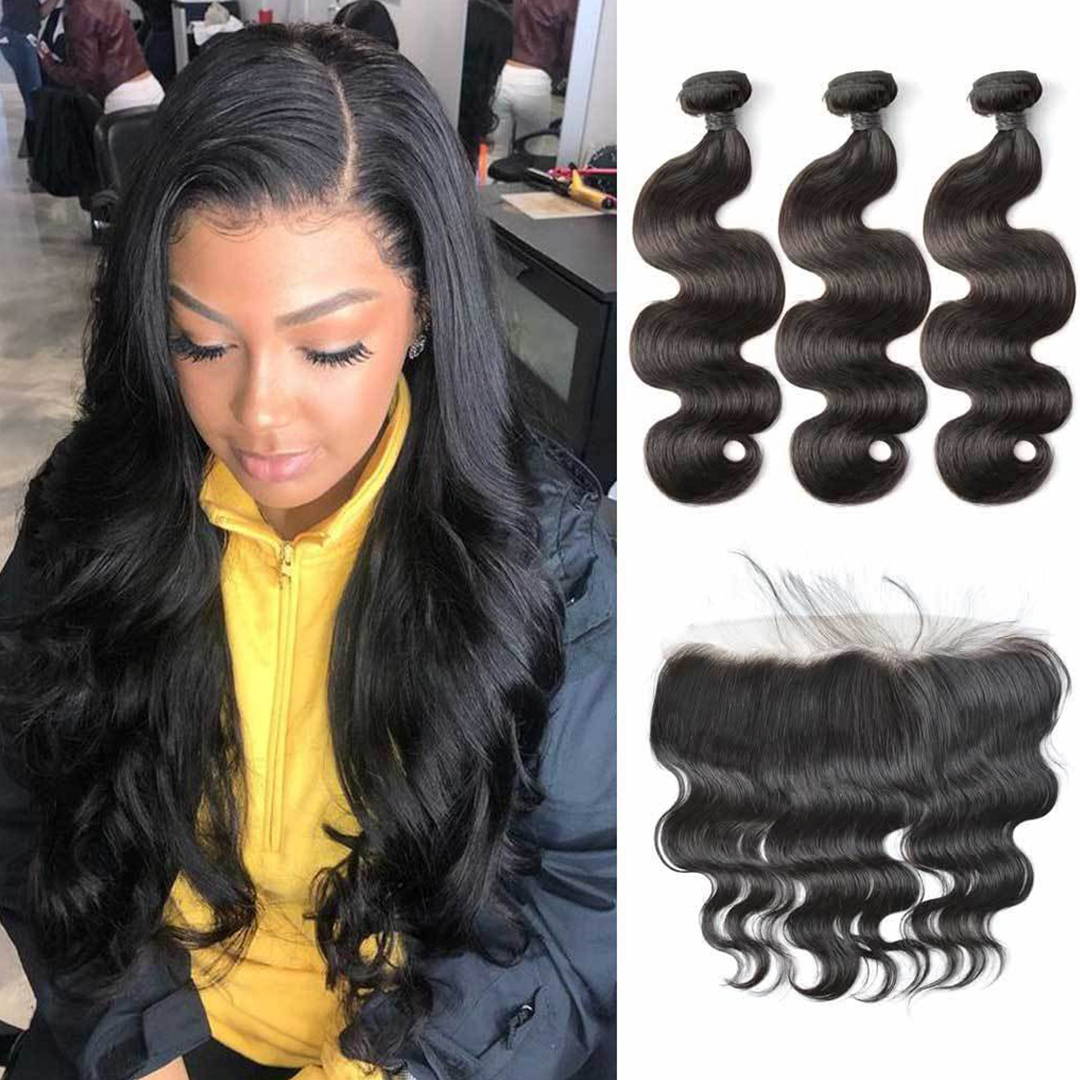 Brazilian body wave
Brazilian Virgin Hair Body Wave 
Brazilian Virgin body wave weave hair is one of the most popular. Wash your Brazilian virgin body wave with shampoo to maintain the shine and texture.
Brazilian Virgin hair body wave
Peruvian body Wave Hair
With the quality of Peruvian body wave hair extensions, the hair will look coarser and thick. If you are looking for coarse and thick hair extensions then check out the Peruvian body wave bundles hair extensions.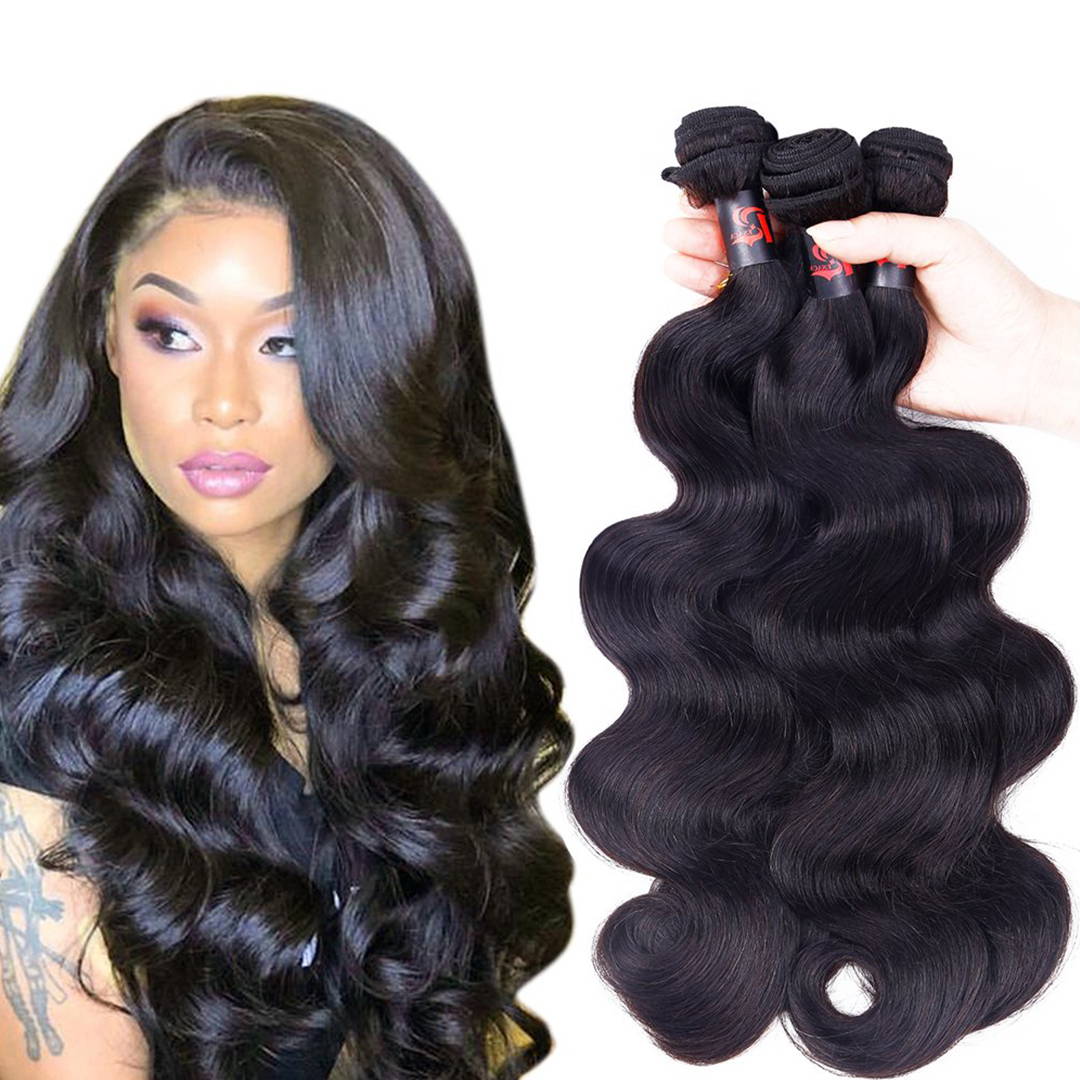 Great hair isn't cheap, cheap hair isn't great
Malaysian Body Wave Hair
Malaysian body wave hair is one of the best hair waves with heavy and thick quality compared to Brazilian wave hair. It provides eye-catching natural shine because of its luster.
Burmese Body Wave
To get Burmese body wave all you have to do is wash your hair. Rinse thoroughly in cold water then air dry them curling your hair into body wave bundles or virgin hair bundles can bring great result in Burmese body wave. After they are dry you can style and wear them.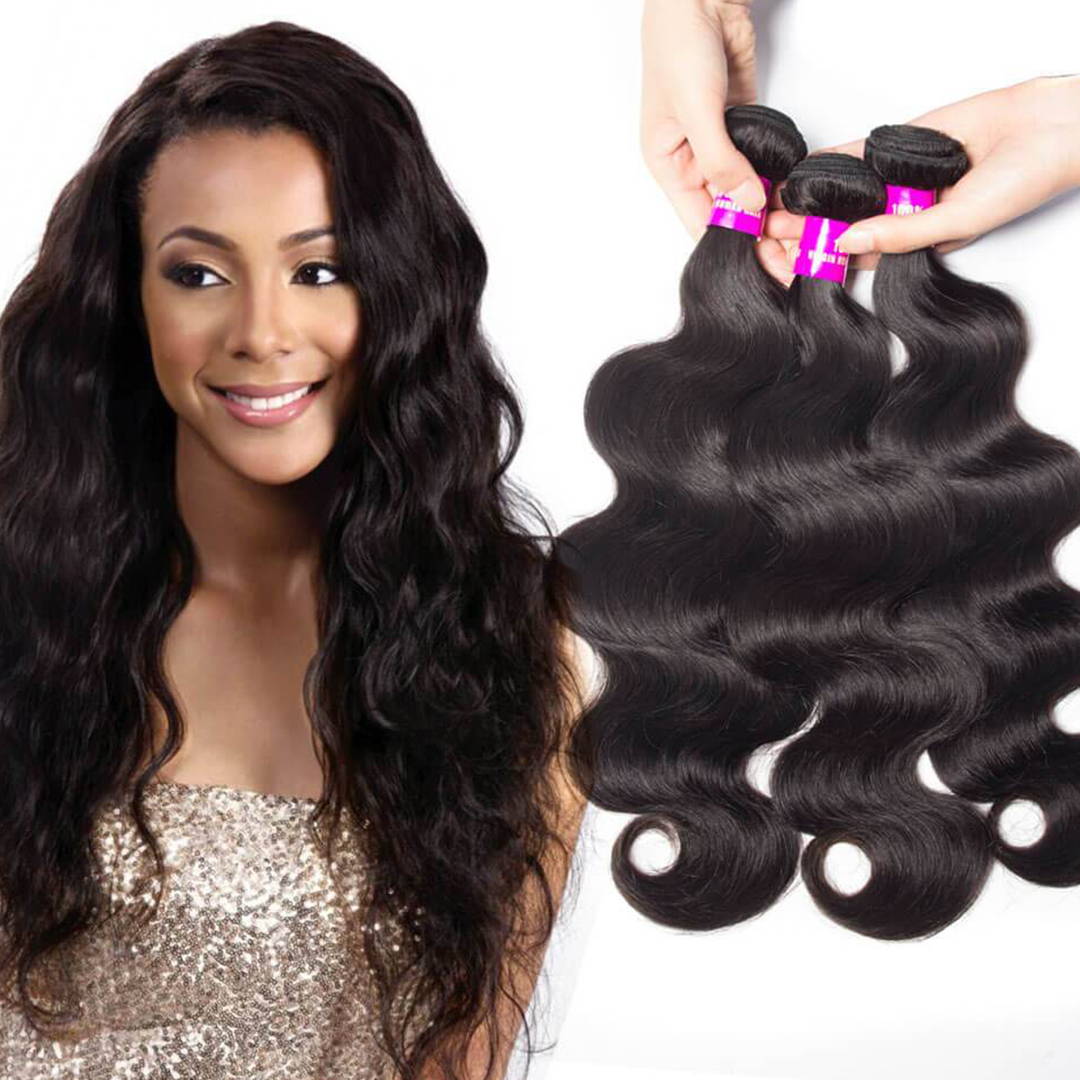 Everything feels better after you set the hair extensions
Indian body wave hair
Here are few tips to style your Indian body wave hair with deep body wave hair and virgin Brazilian hair.
Wash your Indian hair once every two weeks.

Use moisturizing mousse/ serum on your extensions to help increase the lifespan.

Comb thoroughly from ends to root with a large tooth comb or paddle brush.

Make them wavy using a curling iron. Run your fingers through your hair after styling to achieve an effortless wavy look. Finish the look with a setting spray and you are done.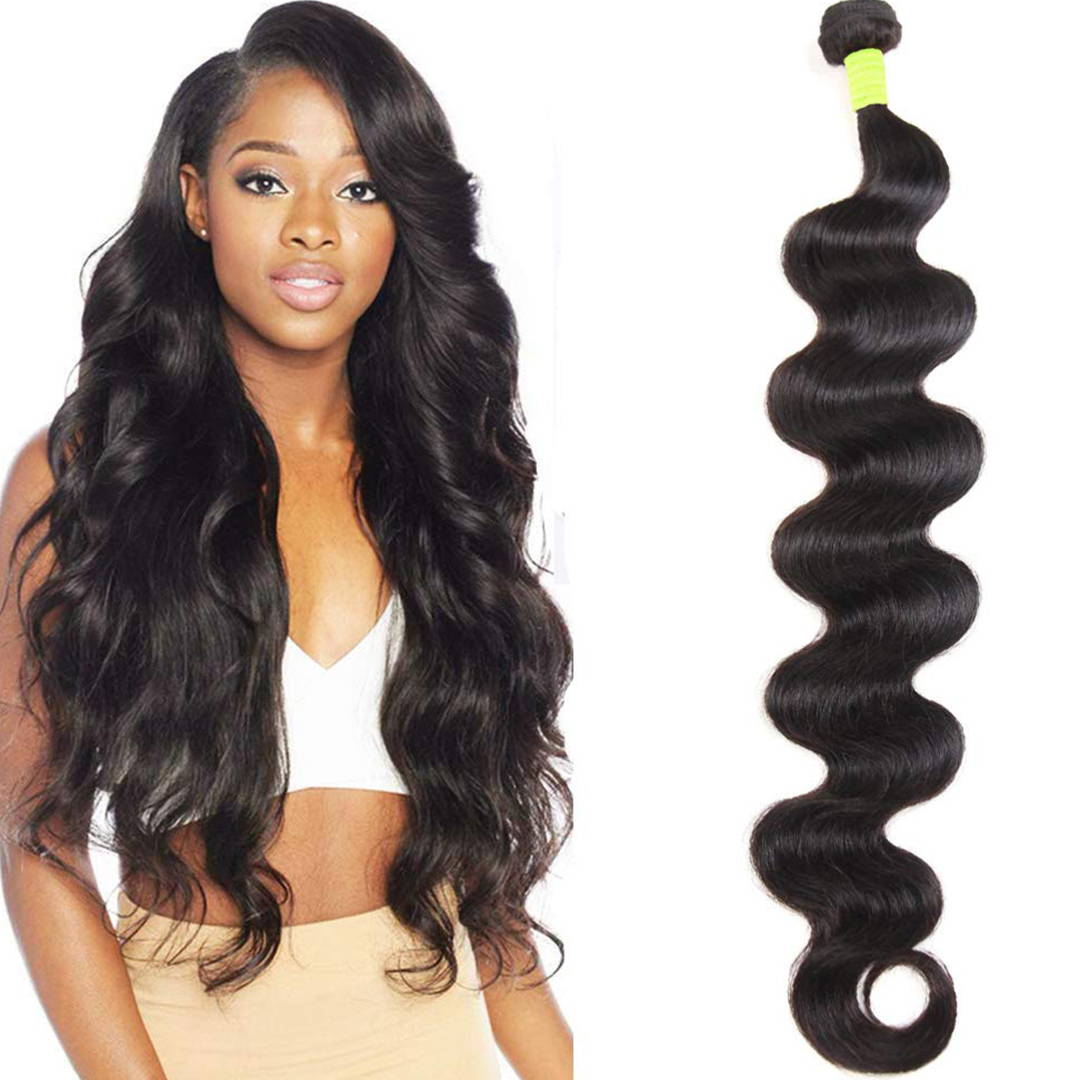 Indian body wave hair extensions
Mongolian Hair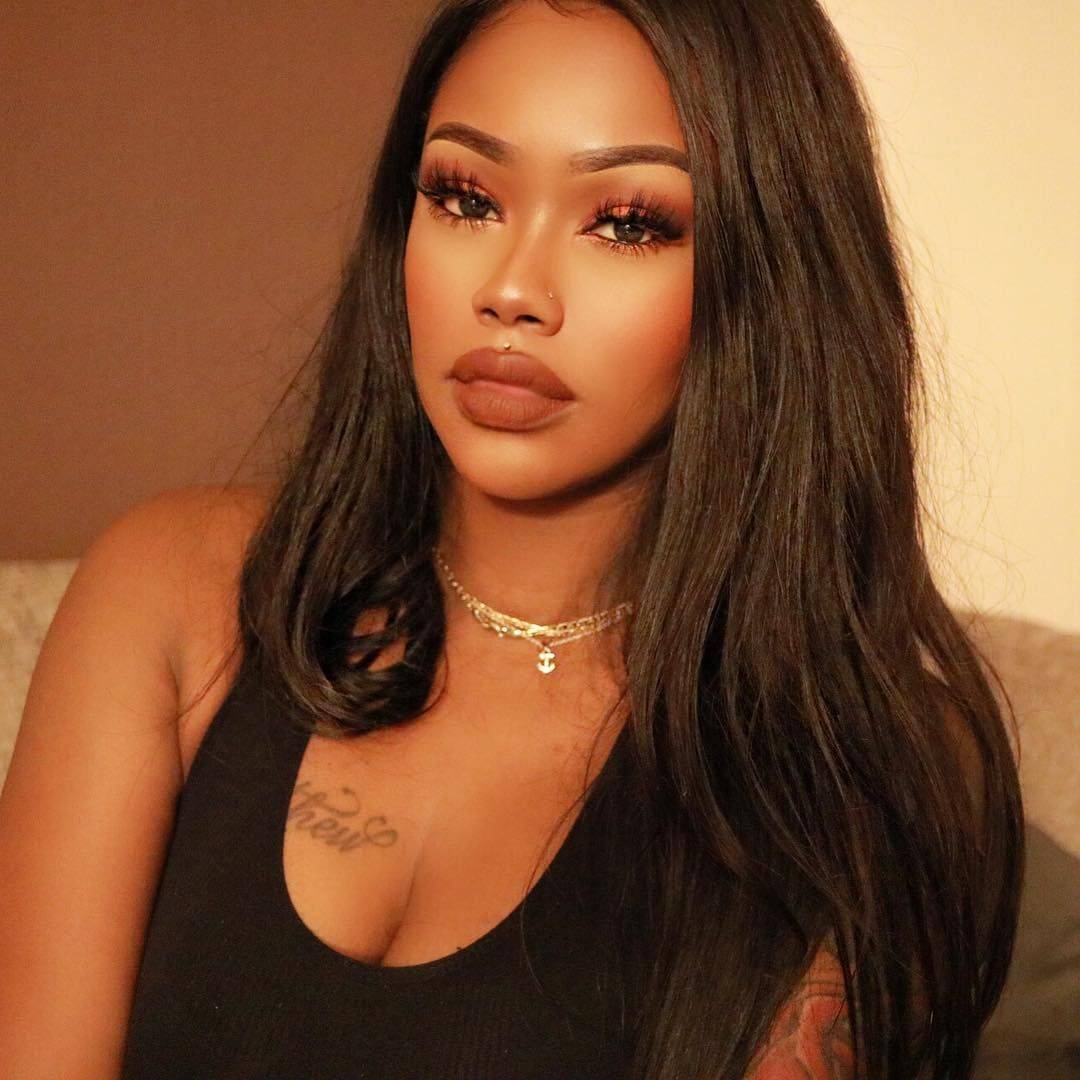 Hair extensions are a girl's best friend
Mongolian hair is slightly coarse and a match for Black hair. This type of hair is great at holding curls.
Cambodian Hair
Cambodian hair is collected from hair donated and sold by Cambodian women. Cambodia hair extensions is deep wave hair that looks natural and gorgeous.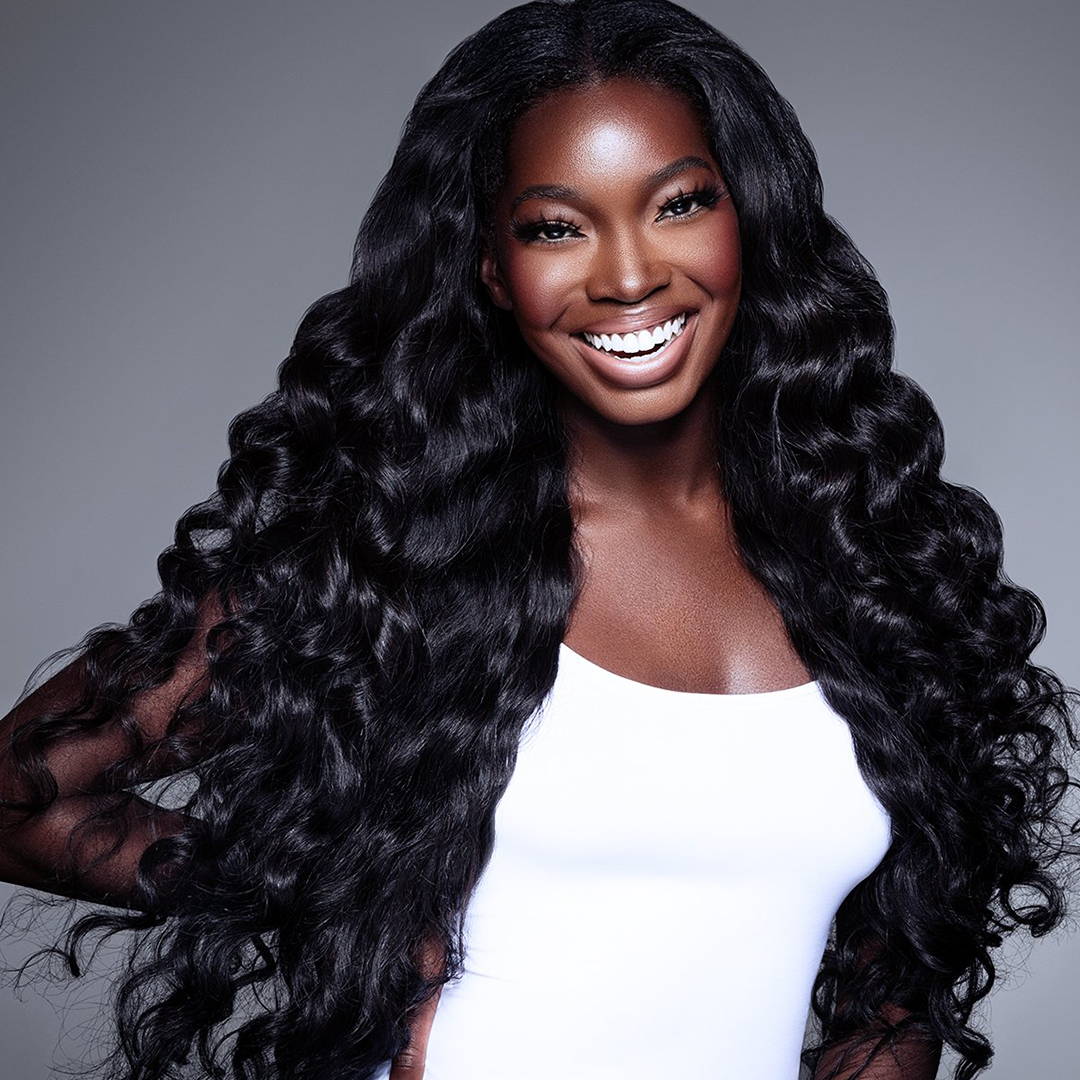 The mood depends on how good my hair is
Use these hair extensions to look stunning and natural at the same time. So, if you want to establish a great look then follow the techniques mentioned above. Hair extensions will give you extra bounciness, curl and softness to the facial features. Stay tuned to get more great ways to define tresses and techniques for hair extensions.
Beach Wave Hair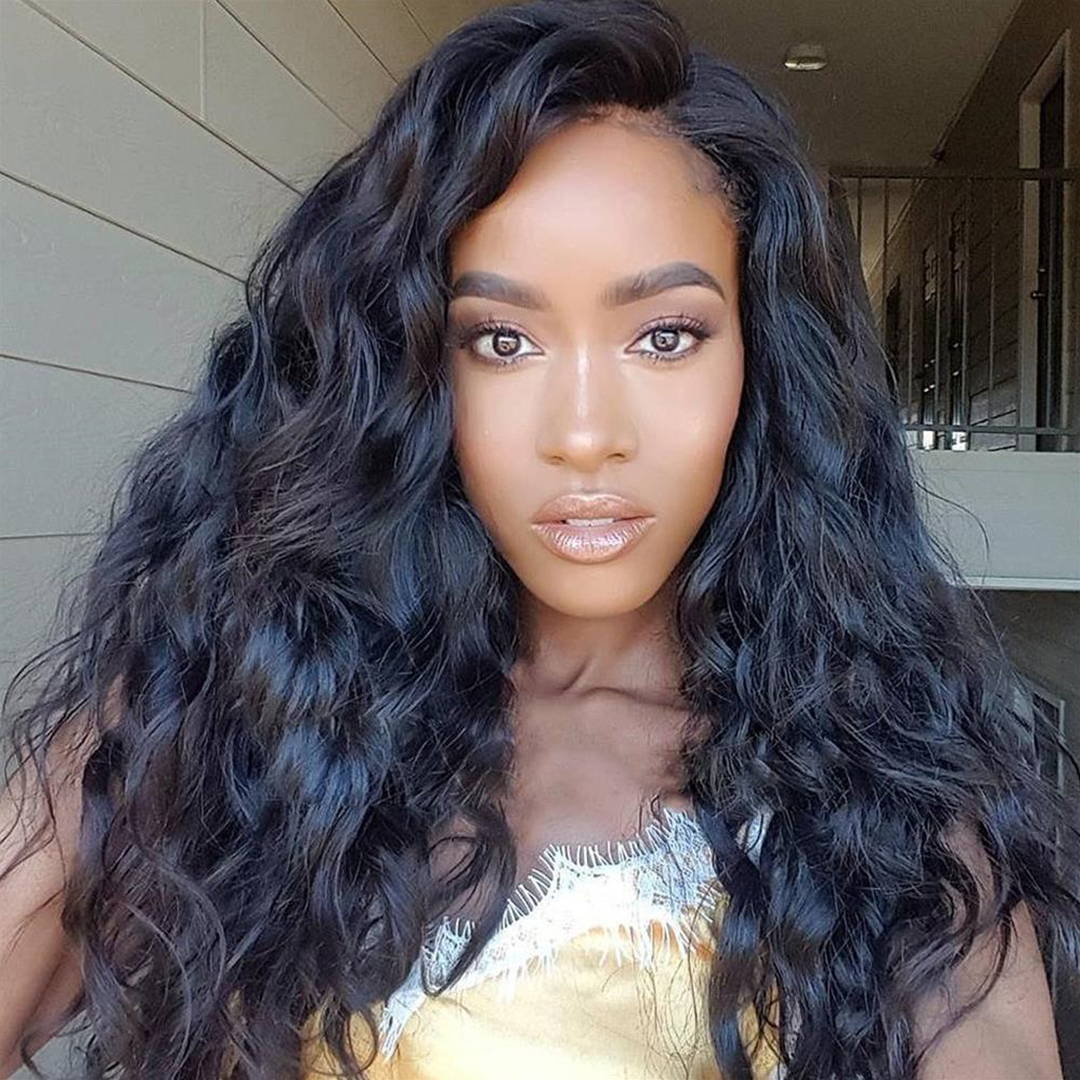 Beach waves are trendy among women. You can style your beach wave in different ways – ponytail, headbands, and many more. This hairstyle is not only for the celebrities, but you can also slay this style at home by using a curling iron, flat iron or small barrel curler. Here are a few tips on how to style and achieve beach wave hair.  
Hairstyle 1. Curling Wand and Ponytail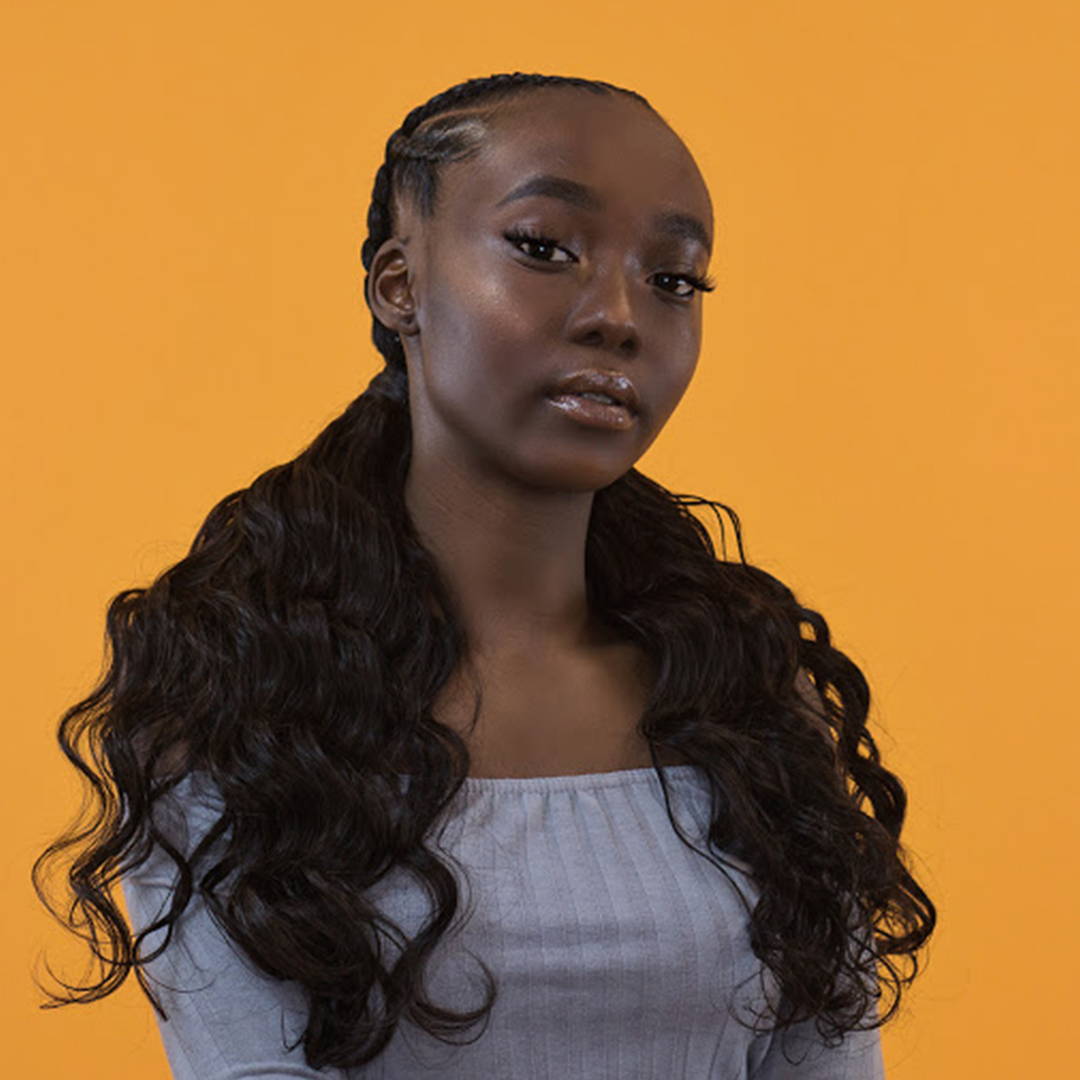 ponytail with long beach waves
Did you try making beach wave hair with the ponytail? Well if not, here is the perfect example to try. Jennifer Lopez rocked the high ponytail with long beach waves giving a soft feminine look. To get beach waves with a ponytail you need a curling wand, rubber band, and hairspray. Tie your hair in a high ponytail and then curl your hair to make beach waves.
Hairstyle 2. Flat Iron and Twists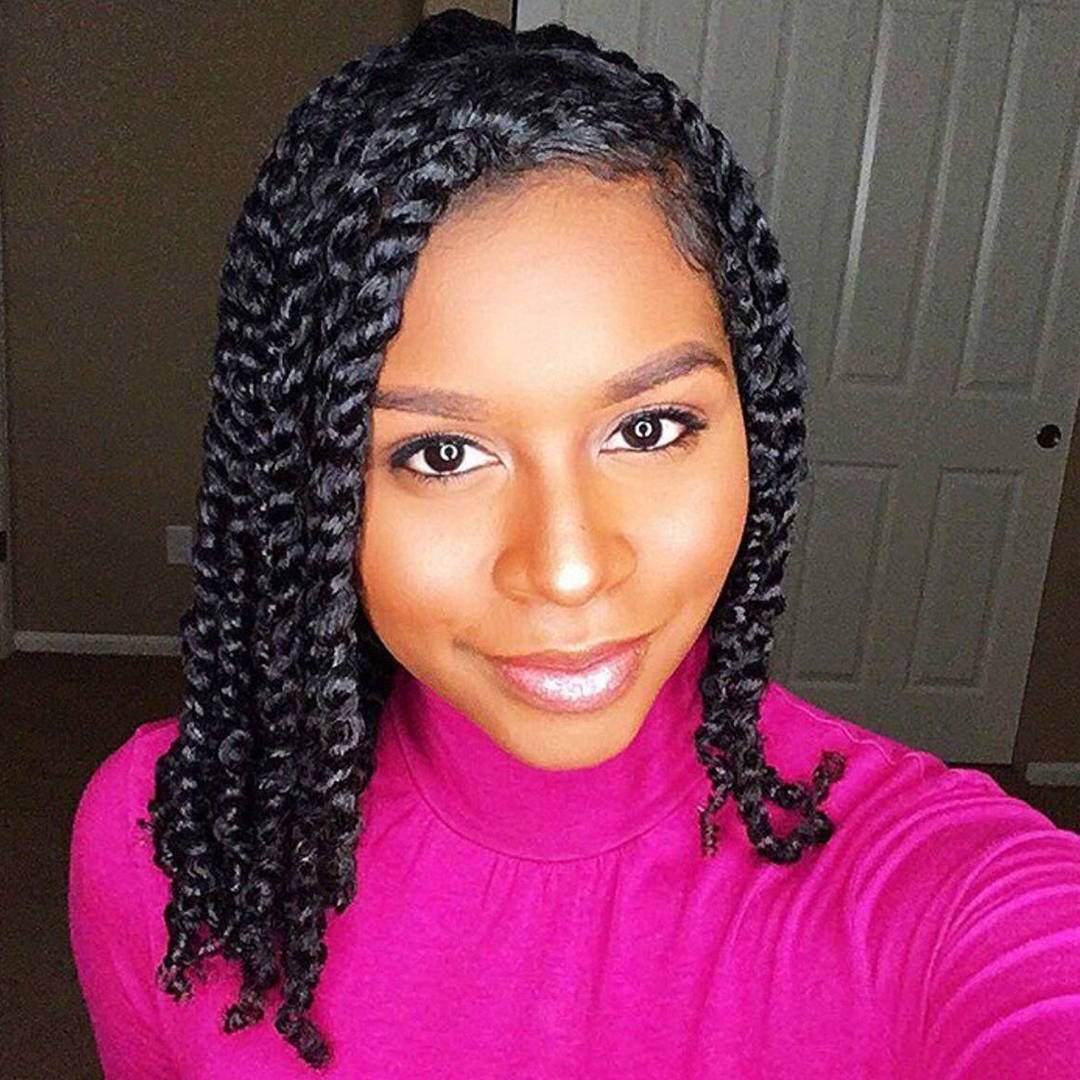 Twist and iron your hair to get the curly hair
An easy way to get beach hair is with the help of flat iron. This method is effortless and you can get the perfect beach waves. Twist and turn your hair and then tightly pull and use a flat iron to make the beach curly waves.
Hairstyle 3. Small Barrel Curler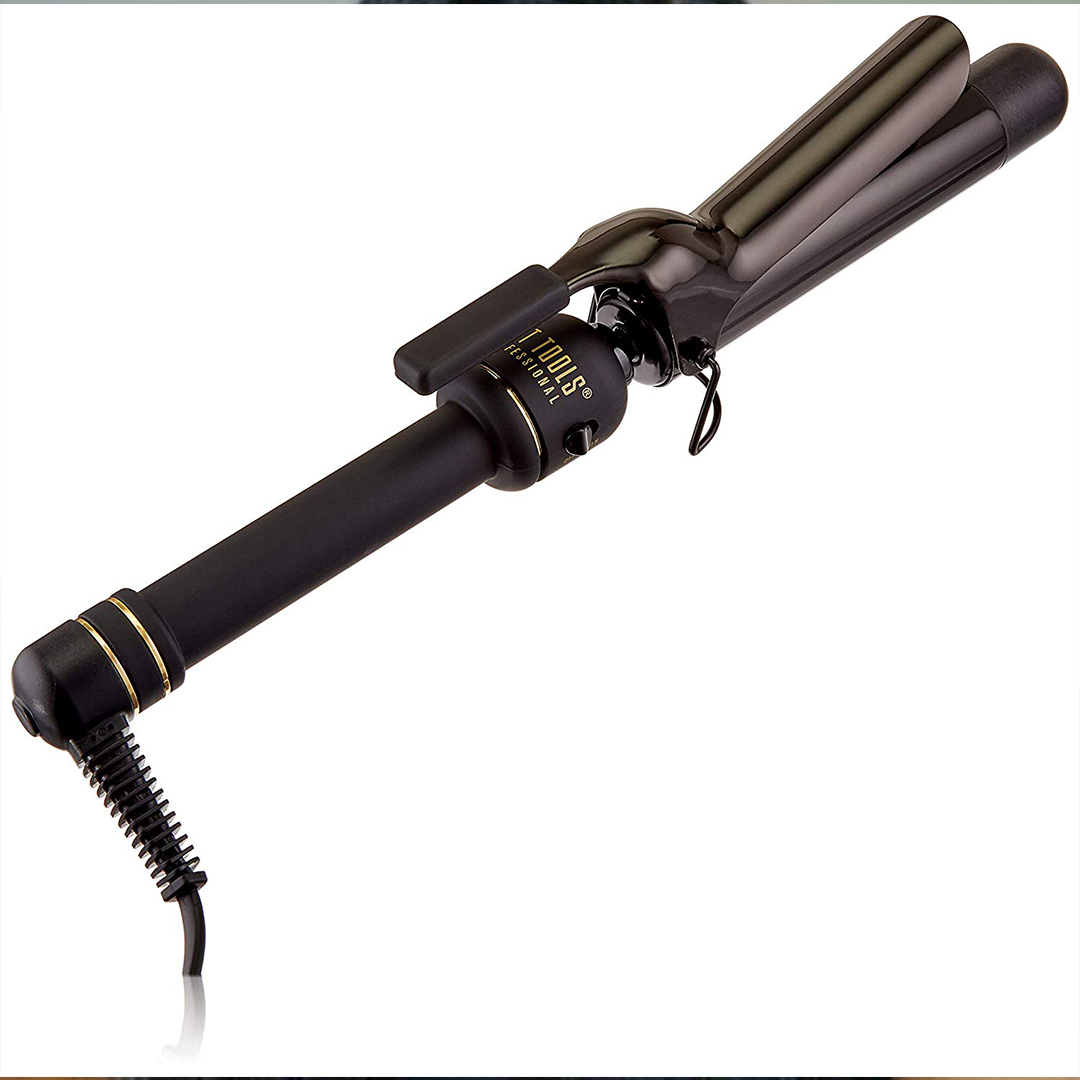 Small curler for short and straight hair to make soft beach waves
A small curling barrel is one of the best curlers to make beach waves. It is often hard to get beach waves for straight hair. Not only long hair, but you can make beach waves on short hair too. Step out with confidence along with your beach waves.
Hairstyle 4. Curling Iron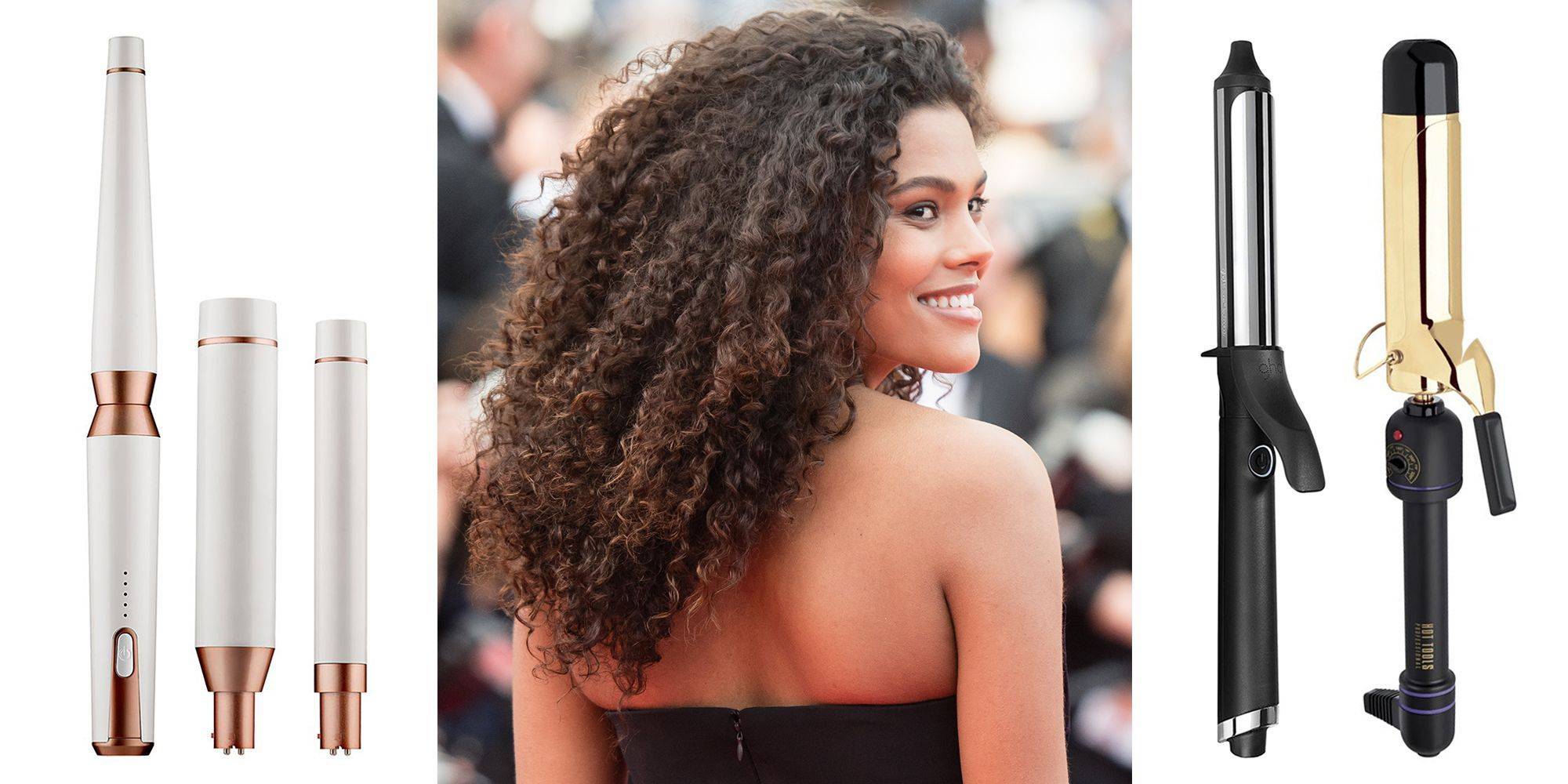 Another way to get the perfect beach waves is to use a curling iron. Nicki Minaj flaunts the best beach waves and inspires women to get the beach waves by using a curling iron. Wrap your hair around the curling iron and let it loose after 1 minute and get the perfect waves.
Hairstyle 5. Flat Iron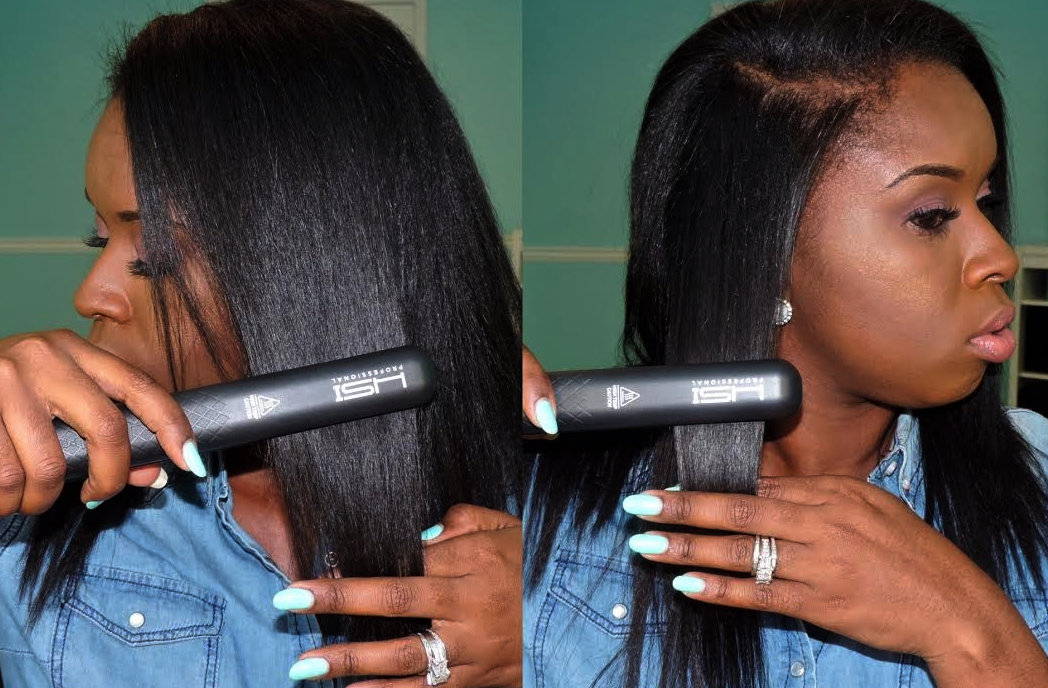 how to get natural beach waves with a flat iron
A flat iron is the best way to make natural beach waves on your hair. Hair specialist Cara Jourdan bring you hair tutorial on how to get the best beach hair with the help of flat iron. A flat iron will give you the natural beach waves.
Hairstyle 6. Curling Iron Beach Waves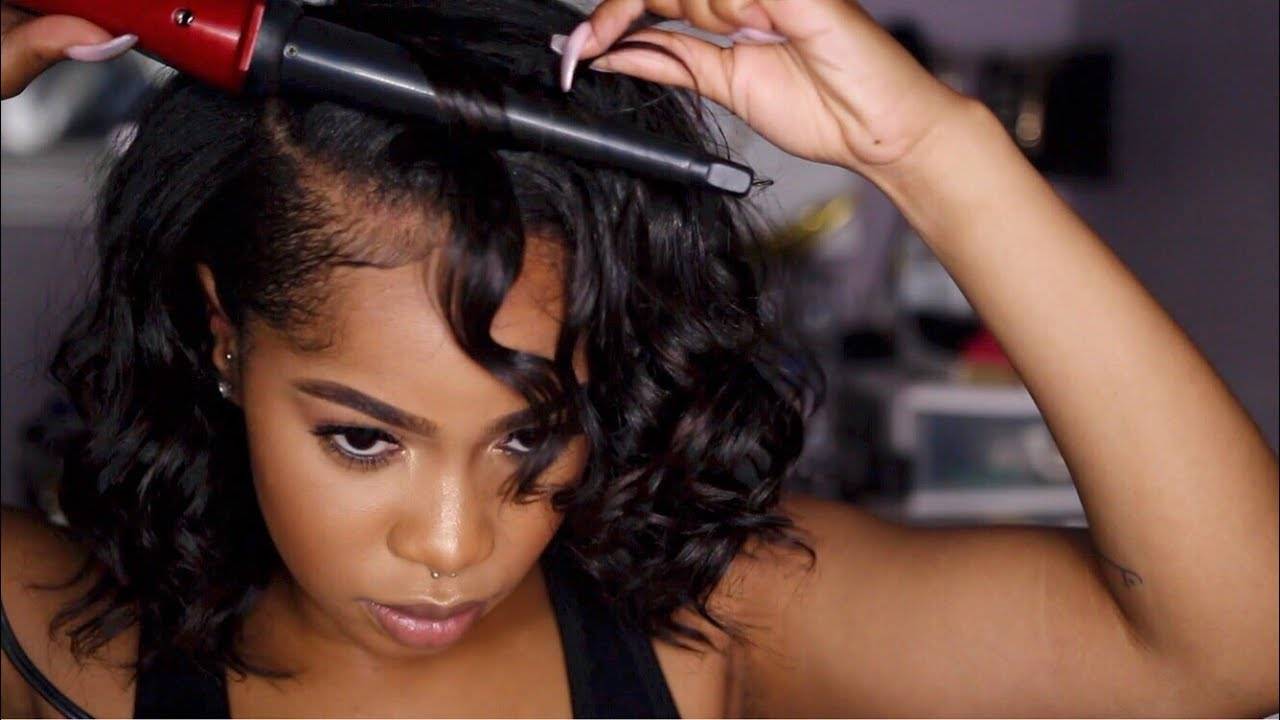 Curling wand to get the best loose and soft beach waves
Give yourself a beach vibe by making loose beach waves with a curling iron. The loose and soft beach waves are done by celebrities when attending events. You can also get those beach waves at home with a curling iron in just a few minutes. The loose and soft beach waves will give you a full and sexy look.
Hairstyle 7. Headband Beach Wave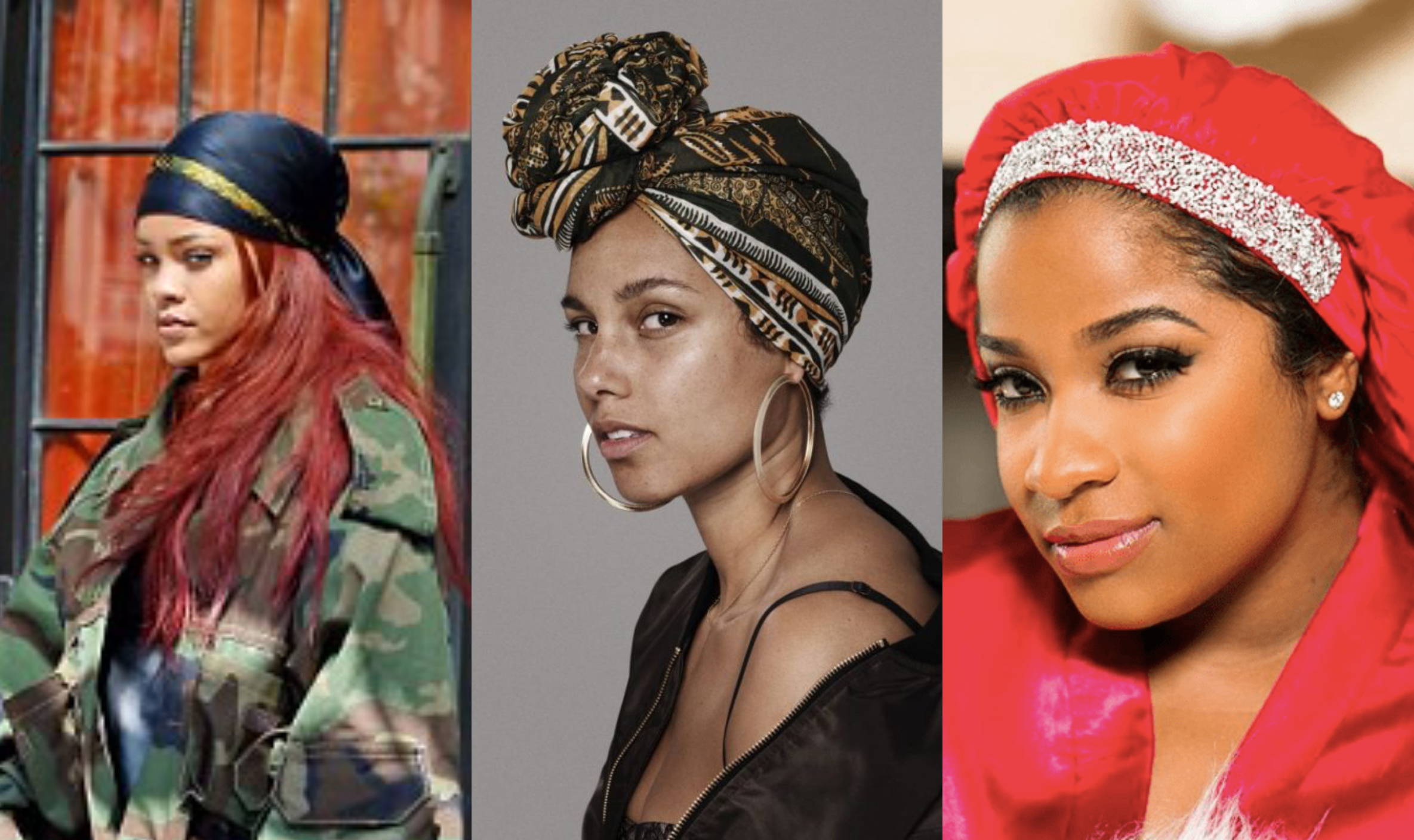 Headband for your long big beach waves
Headbands are trendy hair accessories for women with long beach waves. Headband will make you look edgy and fearless with long big weave hair. Headbands with big waves is a must-try hairstyle at Coachella music festivals.
Hairstyle 8. Beach wave for Short Hair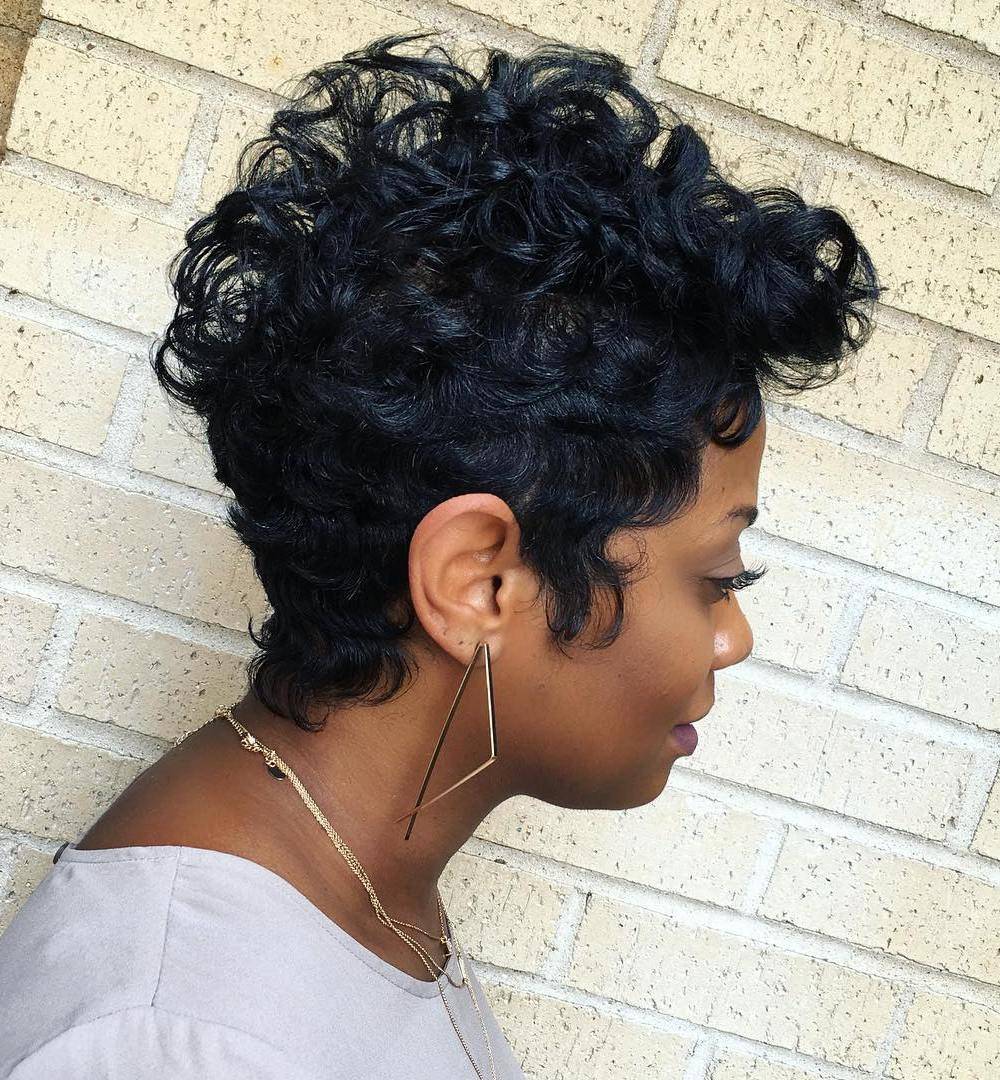 Big beach waves on short hair to enhance your beauty
Taylor Swift looks elegant with big beach waves on her short hair during the red carpet interviews. She paired beach waves with her thick short hair along with subtle red lipstick and black earring to get a fuller look. The big beach waves add volume to your short hair.
Hairstyle 9. beach hair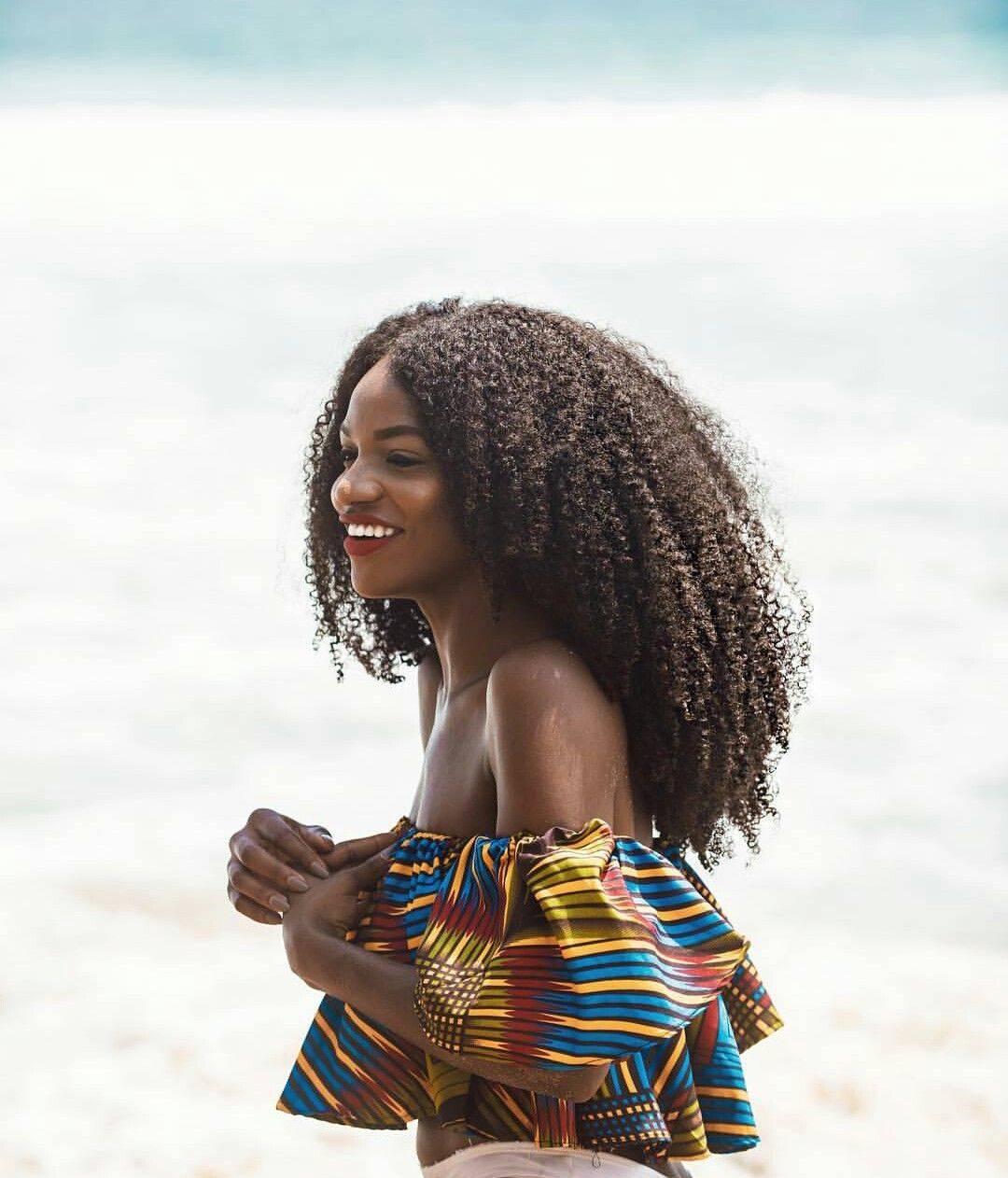 Style this beach hair to feel beach vibes
Are you unsure about how to style your long hair? Then beach hair is the best hairstyle to choose from. You can style your hair in beach curls or long beach wavy curl. The beach wave hairstyle will give you a beach vibe that keeps your neck cool and make you look sexy. Beach curls hair is a must hairstyle that you should try.    
Hairstyle 10. Waves hairstyle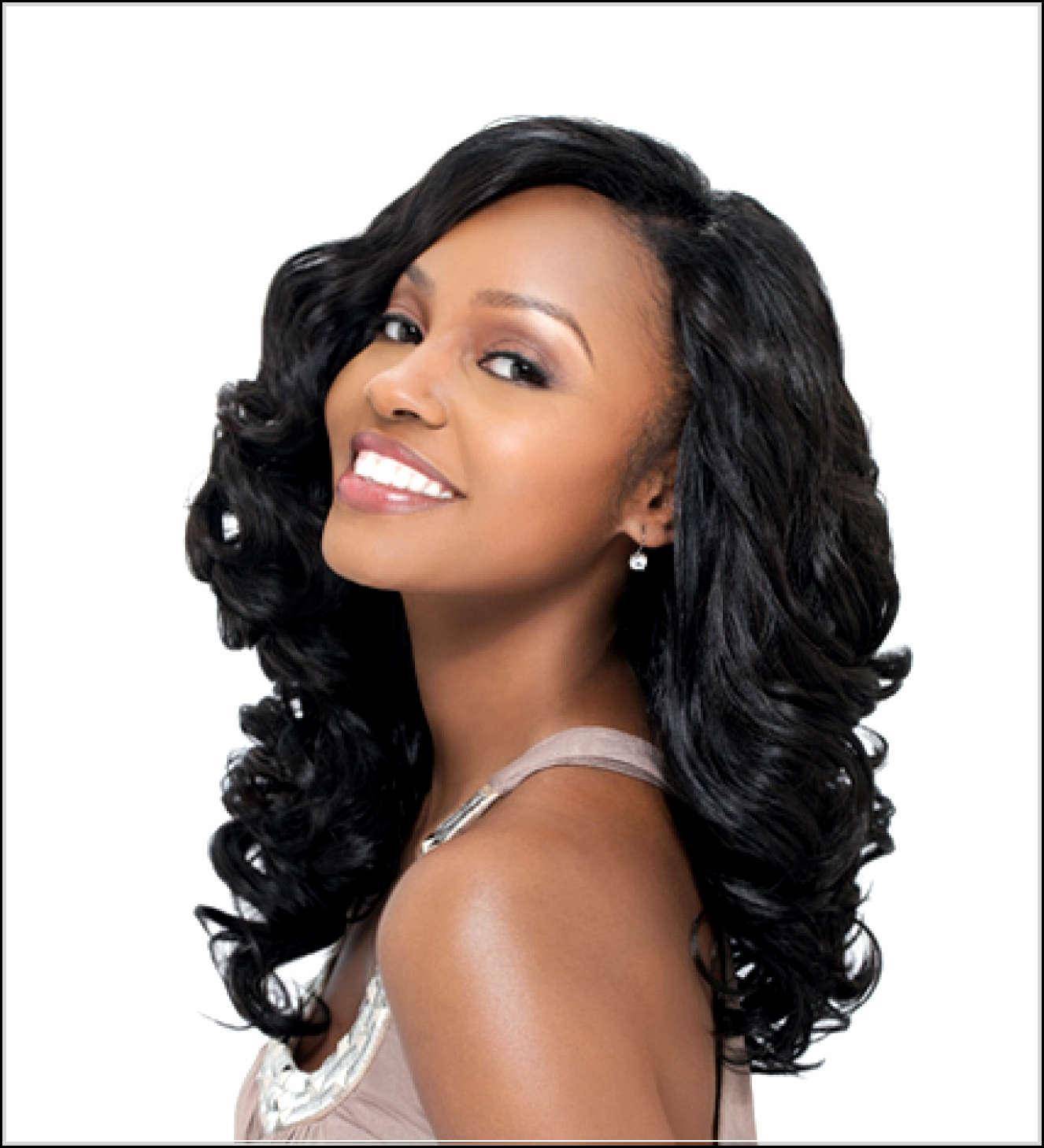 Elegant beach wave look that you must try on
If you have medium or long length hair, wave hairstyle is perfect for you. This hairstyle will give you perfect waves hair because it will frame your faces and give a wow factor look. Beach wave look never fades away; you can style it during winter, spring, summer, or autumn seasons.      
Water Waves
Be it classy or a chic look, effortlessly craft your hair and achieve voluminous and add movement to your hair with waves. Water waves is that one wavy hair that will get you a salon-quality look. These are the 10 means to get yourself an effortless water wave hair.
Water Wave Bundles
Try out the coolest hairstyle with water wave hair bundles
If you are in a hurry and don't have time to style your hair then I recommend you to try these water wave hair bundles. This will do the perfect job to make you appear amazing and get you a new look. If you are going for water wave bundles then here are some tips on how to take care of them so that you can use them for a long time.
wash your

water wave

hair in lukewarm water every week.

Water wave

bundles should be kept clean and you should not rub or twist the hair while washing.

These water

wave hair bundles

should not be blow-dried but it should be dried naturally with little to no manipulation.
Water Wave Weave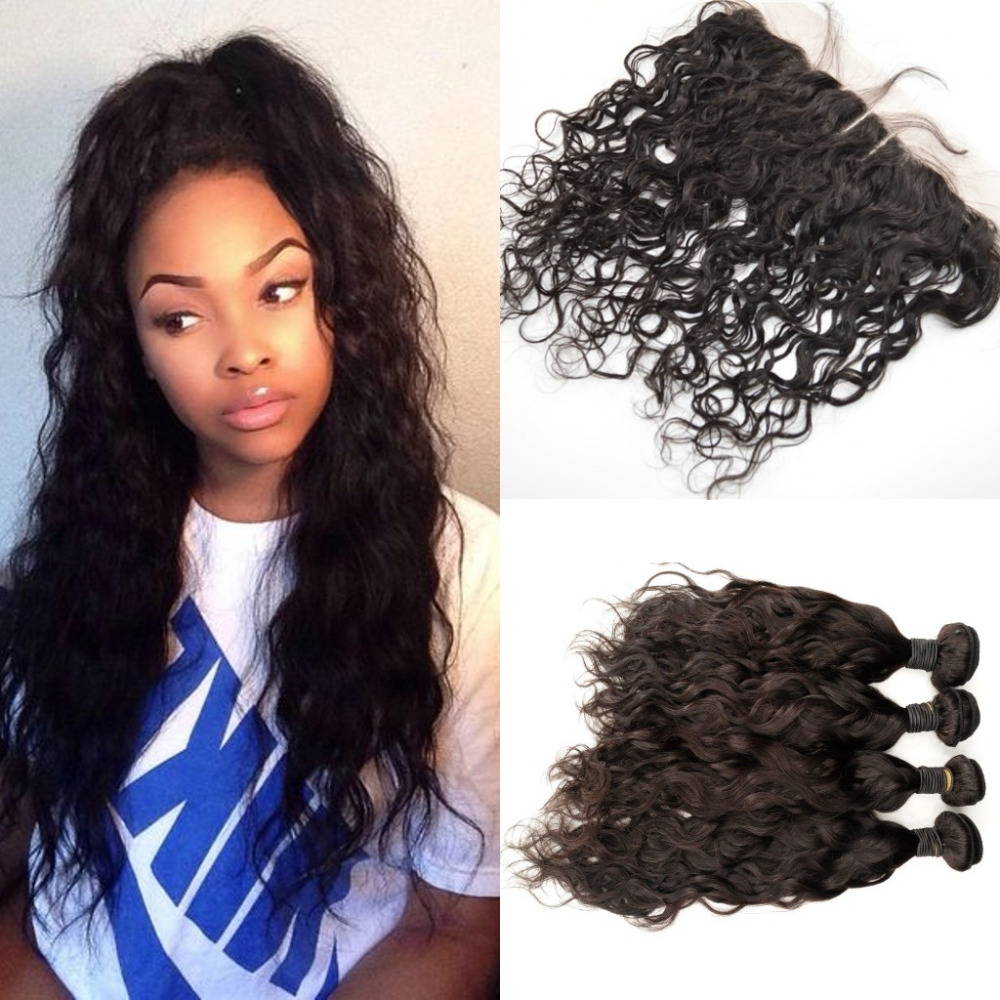 Water wave weave is the best option
Are you thinking of a hairstyle to attend a party? Try these water wave hair weaves and rock your night with the promised gorgeous look. You can choose crochet hair weave with water waves or simply water wave crochet hair to go trendy and stunning. Water wave crochet hair will give you a complete fresh and sexy face frame. They look natural and are safe for daily use.
Water Wave Hair Extensions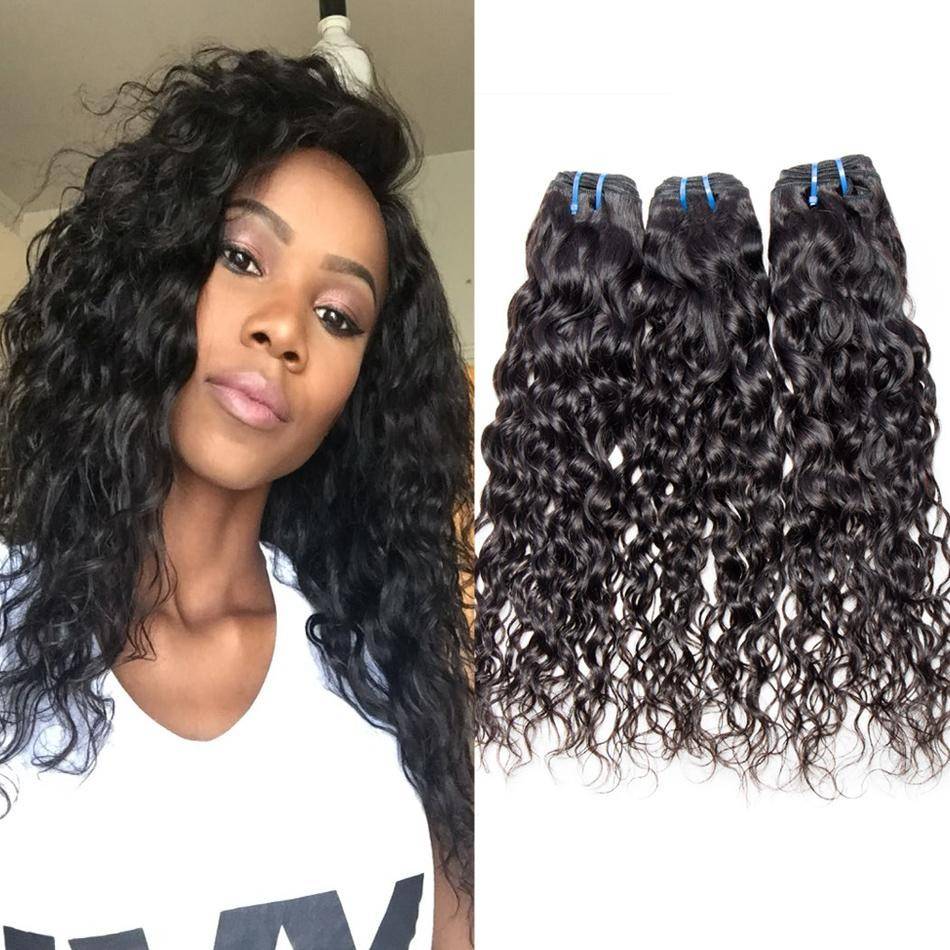 Rock the world with a water wave clip in extension.
To achieve perfect wavy hair, pick a water wave hair extension that will give you satisfied curly look. Hair extensions are easy to wear and give you the perfect look you wished for. Water wave hair extensions are defined and they last for longer duration. Appear magnificent and fashionable in water wave crochet hair extensions.
Brazilian Water Wave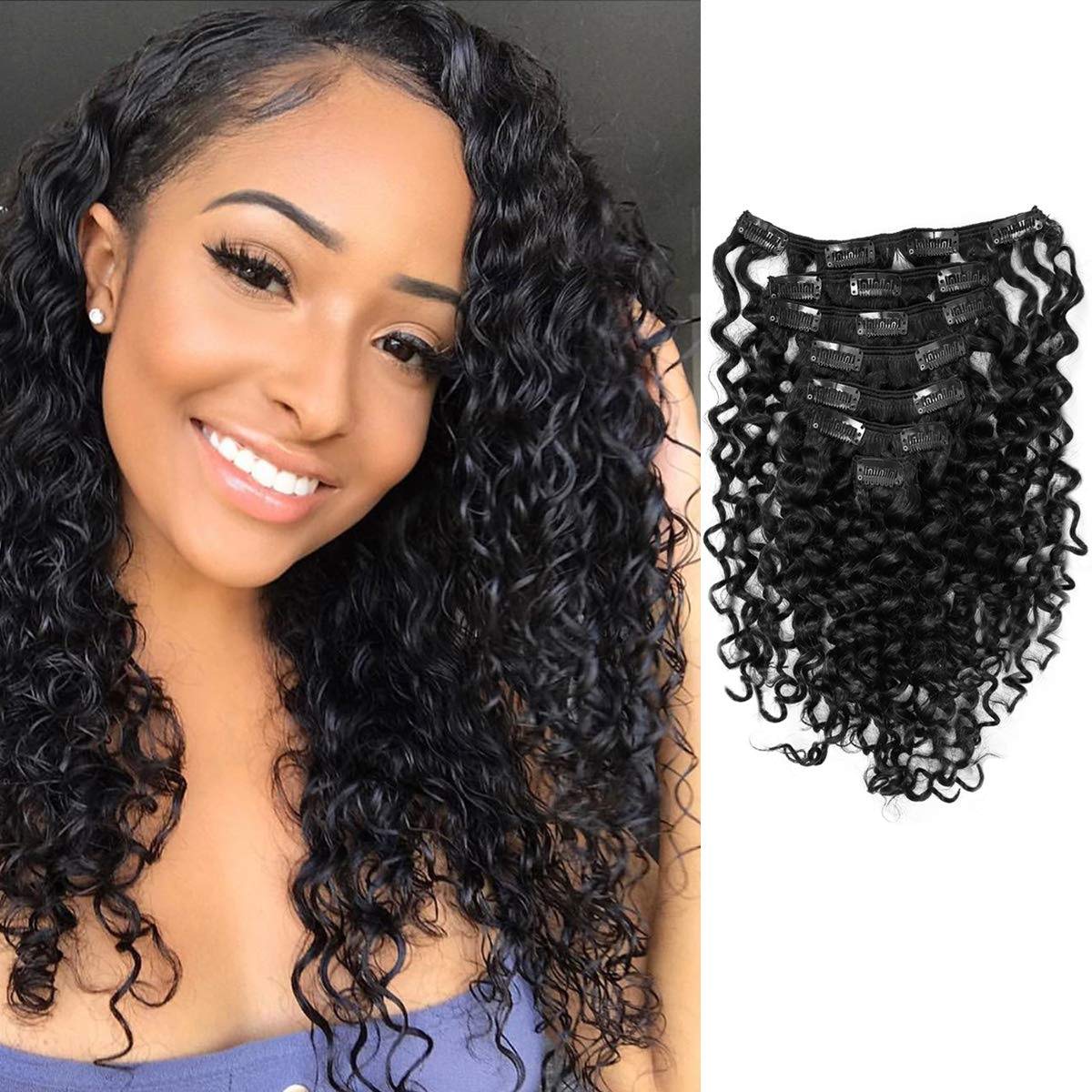 Be eye-catching with the Brazillian water wave.
Brazilian water waves are another option to achieve a wavy look. This water wave style is popular and stylish. Pick Brazilian water wave weaves or Brazilian water wave crochet hair weaves to achieve your gorgeous waves. This Brazilian water wave weave will surprise you because; it adds volume to your hair. They are easy to wear, give you the natural look and are fashionable.
Water Wave Human Hair
Water wave human hair is produced by using 100% virgin human hair and considered as the highest rated hair. 
Water Wave Crochet Hair 
Be the envy your friends with your newly purchased water wave bundles. Every woman loves them. Water waves are a favorite for many crochet braid wearers because it makes them achieve glossy and sexy look. You can choose between water wave crochet hair and water wave crochet braids that are popular. If you are choosing water wave crochet hair, make sure to brush them before washing or after it is dried.
Peruvian Water Wave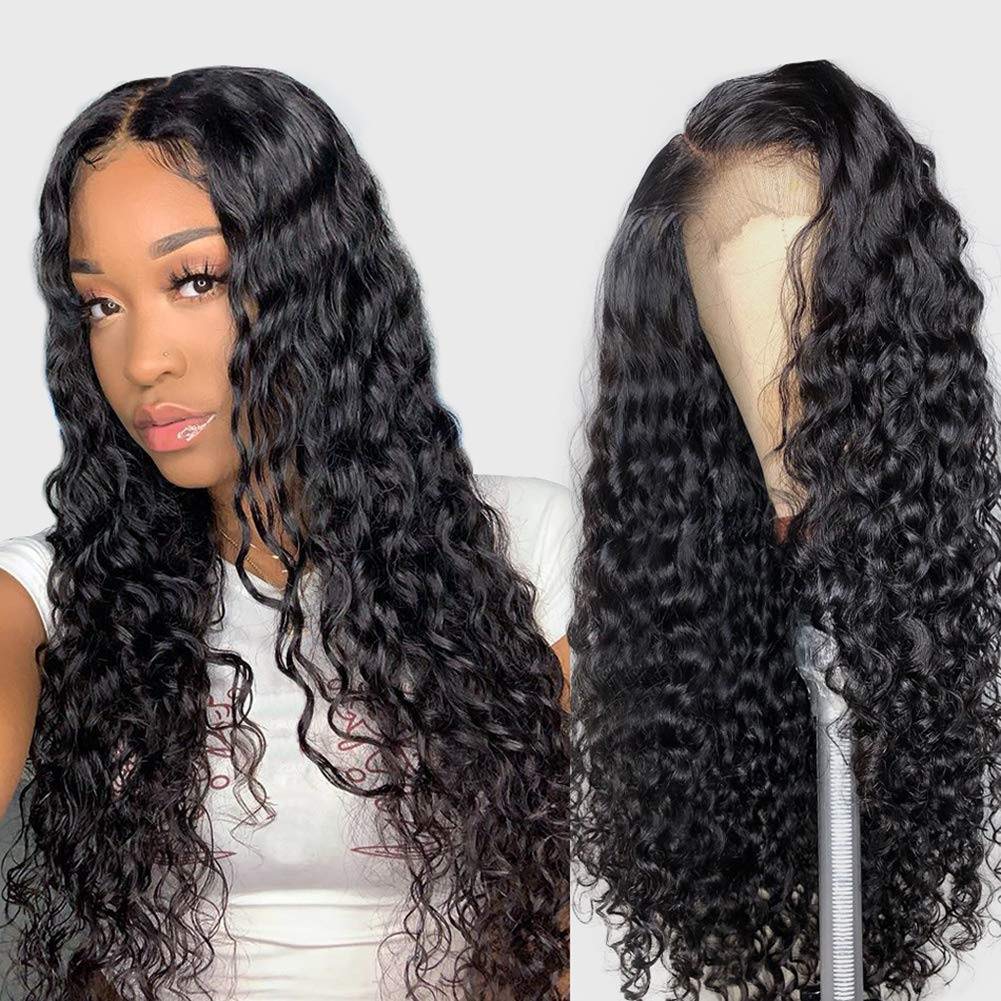 Be a lady of confidence with this Peruvian water wave.
Choose this Peruvian water wave and feel its soft texture gradually fall over your shoulder. Similar to the water wave Brazilian hair, this hair is also receiving a huge audience all over the world and its popularity. It is comfortable to wear and easily manageable. You will be guaranteed a beautiful bouncy hair. If you want your Peruvian water wave to be deeper or dense, the deep wave crochet hair can be your next choice. First of all, opt for Peruvian hair if you are looking for versatility and a natural look. Peruvian water waves have luxurious standard.
Water Wave Wig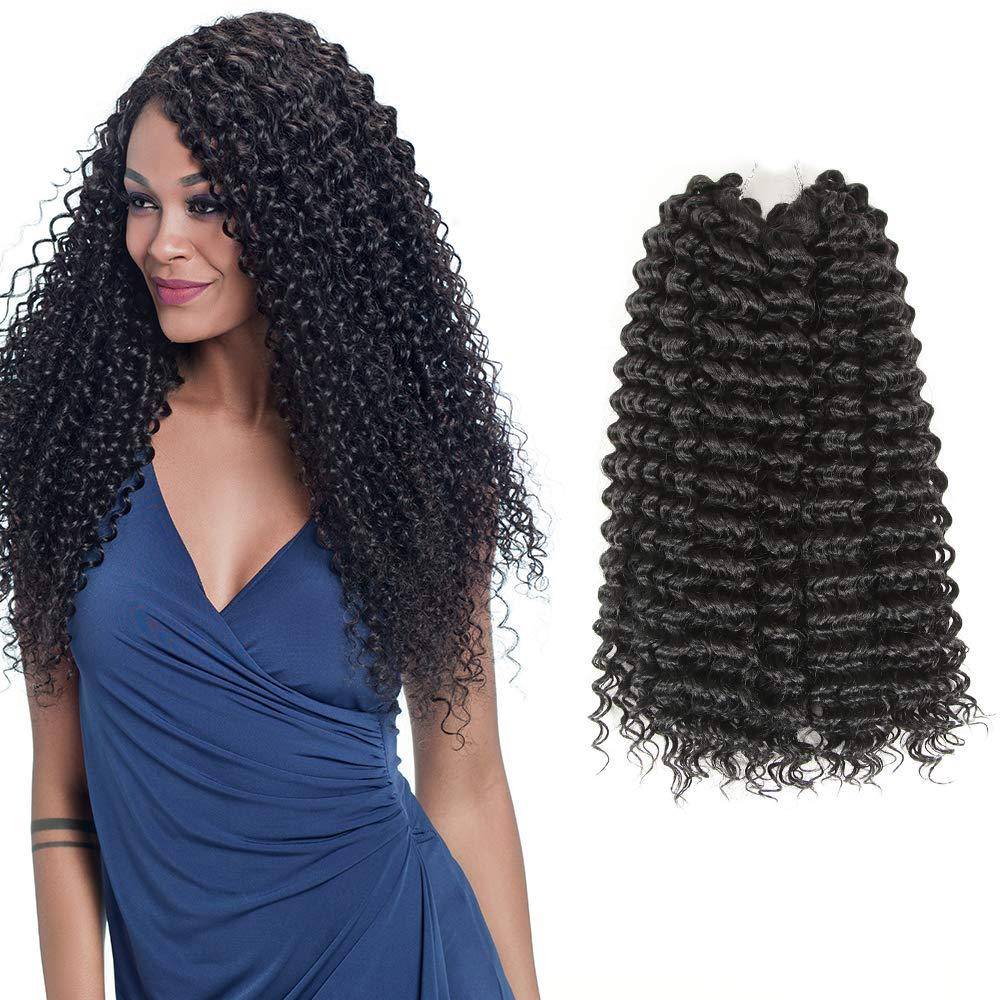 Add elegance to any look with a water wave wig.
Wigs are popular among women. They are made up of fibers, synthetic fibers and also from pure remy human hair. Do you want to try a water wave wig made from human hair? Water wave human hair wigs are made from 100% remy human hair. They are soft and need less maintenance unlike those wigs made from fibers and synthetic. Achieve a fashionable look, with wet and wavy crochet hair wigs. These wigs are trendy and easy to wear. They look natural and give you a fresh appearance.


Brazilian Water Wave Weave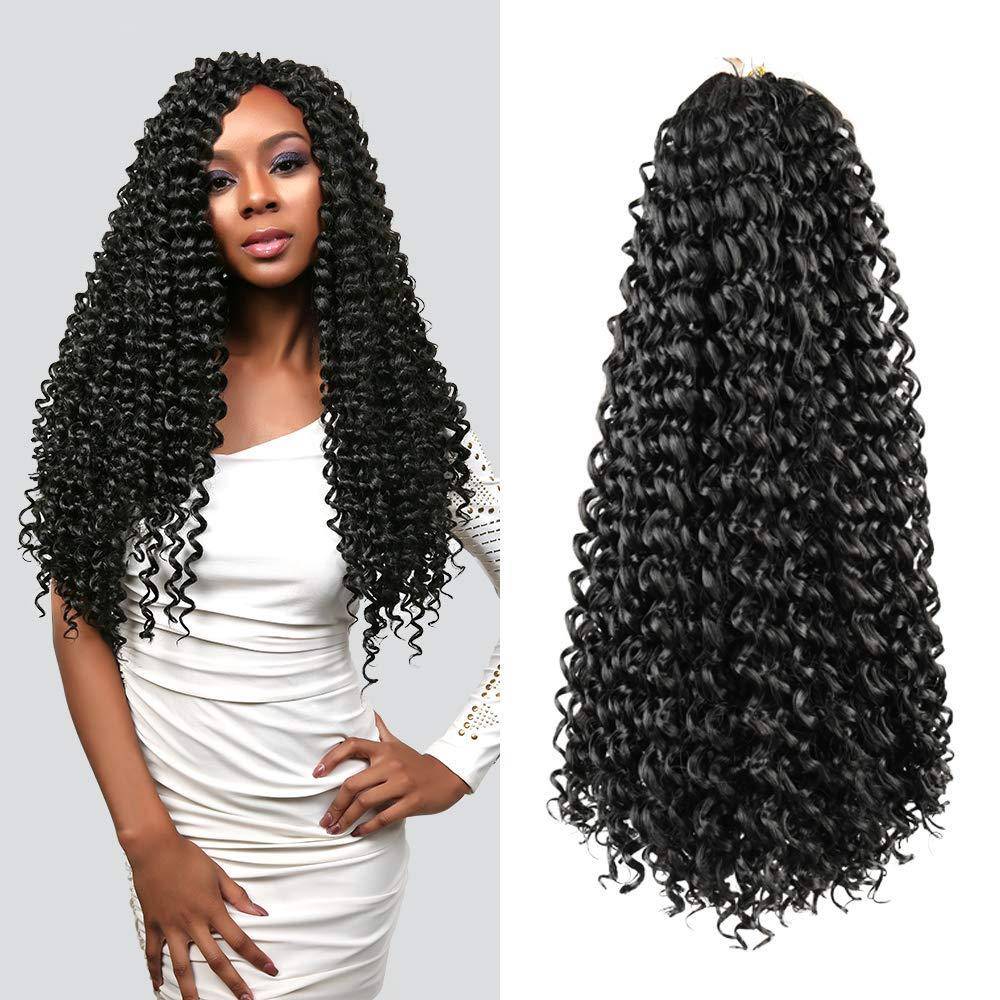 Beautiful Brazilian water wave weave.
Brazilian water wave weaves are extremely exotic and stunning. They are very bouncy, shiny and soft. This hair type is perfect to add your hair volume if you have thin hair. Run your fingers through your hair before combing Brazilian water wave weave hair to detangle them. Always use gentle shampoos and wash your hair weaves from root to end. If you are a busy woman then you can also pick water wave hair extensions for your easy use. Check this website www.indiquehair.com for the best water wave clip in and tape in hair extensions.