Hairstyle Options for the Naturalista
Hairstyle Options for the Naturalista

Being natural comes with a lot of perks. There are several different style options; you can wear your hair in its natural state or use extensions. We gathered up the most exciting hairstyles for the naturalista below.
Fullness Using Extensions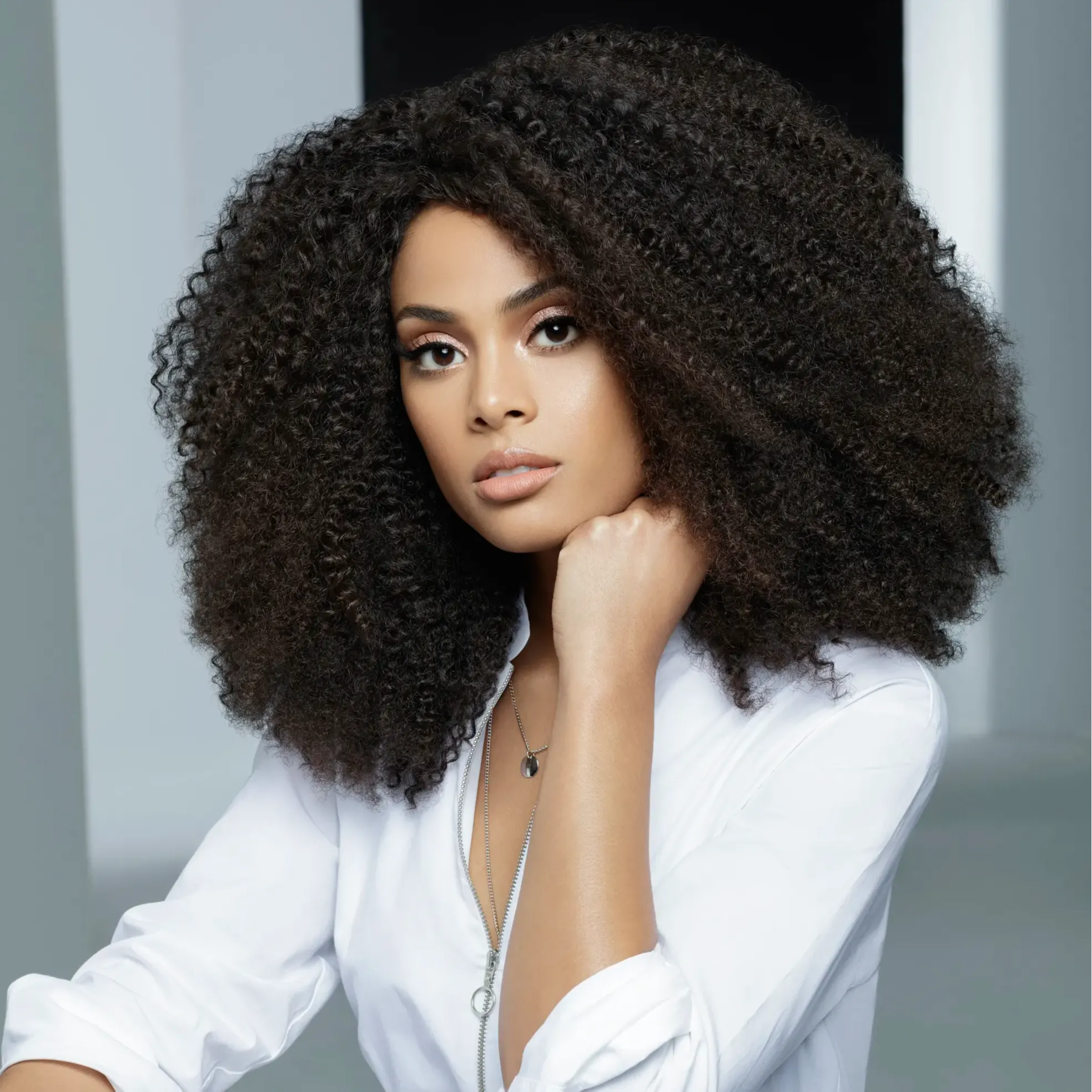 Love your natural texture but want to add more fullness? The best way to achieve this is to use hair extensions. If you want a style that emulates the look of your real hair in its natural state, then Indique Hair's Bounce Organic Texture is perfect. This texture is available in both clip-ins and wefted bundles. Depending on the length of your real hair, you can decide how many clip-ins to add for the fullness.
If you do not want to use clip-ins and need a more permanent style, then you can try a full install or weave. When wearing an install, there are several installation options. You can opt to leave your natural hair out in the front and blend it with the extensions, or do a closed in the method. A closed-in method is when all of your real hair is braided underneath and only the extension hair is left out. Some people wear this style with a fringe or deep side part. If you decide to leave some of your real hair out in the front, then you should be sure that your stylist shapes your leave-out to match the hair extensions.
Half up Half Down Using Clip-ins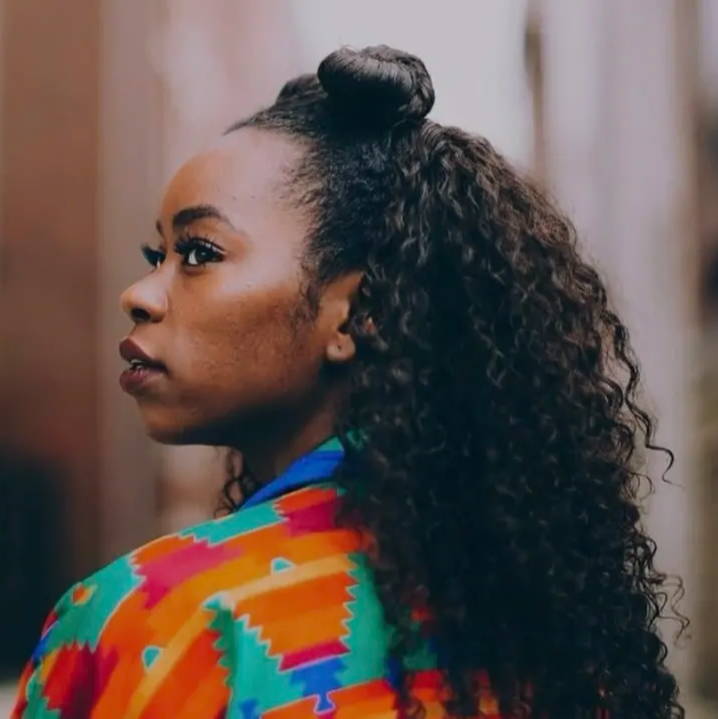 Remember the clip-ins we referenced? Another option while being natural is to use the textured clip-ins to create a half-up half-down hairstyle. This hairstyle is very popular and there are a few different techniques to pull it off.
Shampoo and condition your hair first. Use a diffuser to dry your hair. We recommend using a leave-in conditioner and hair products that define your hair pattern. Design Essentials Curl Enhancing Mousse works well for natural curls. After your hair is completely dry, do the same steps for your hair extensions. Section your hair and apply the clip-ins in the back. Grab your hair at the top and apply a few clips in the direction towards the ponytail. This will allow the hair to lay flat. Take some gel and a bristle brush with water and brush your hair in the front to create a smooth and sleek look.
If you do not want to leave a lot of your hair out in the back, you can blow dry your leave out in the back of your hair and braid it going straight down. You can use non-damaging rubber bands to hold the braid in place or sew the loose braids together. Apply the clip-ins on top of the braids. Section your hair in the front and apply the clip-ins going in the direction of the ponytail. It's important to leave enough hair out in the back to cover the first row of clip-ins.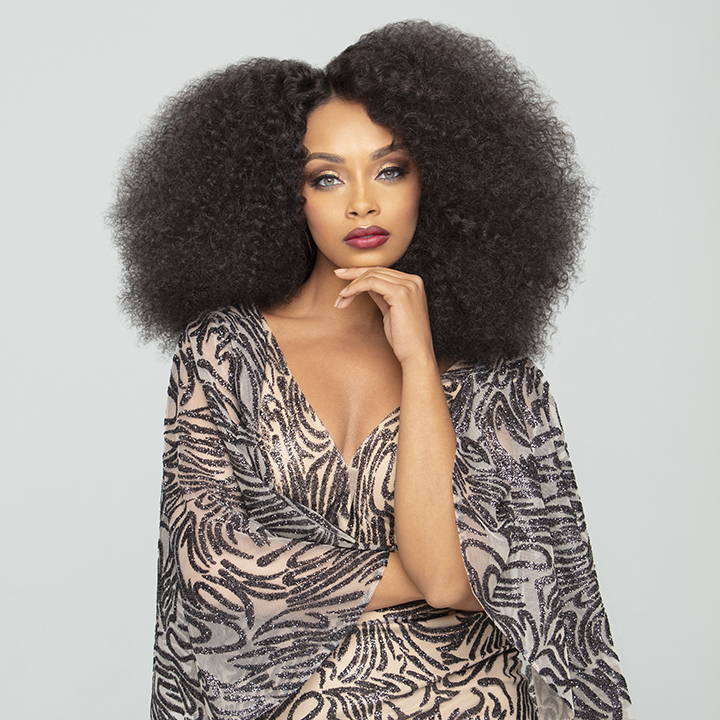 Love your natural hair but would like to do a protective style instead? Then opting for a wig is a great style alternative. There are a lot of options when it comes to wearing a wig. Here are some questions to consider when choosing a wig:
Do you want to take it off at night?
If you want to be able to take your wig on and off at night, then you should opt for a closure-top wig that has an adjustable strap in the back. If you want them to be more permanent, then a lace-front wig may be ideal. Please note that you will need to use an adhesive or strong gel-like Got2b.
Are you going to work out in it?
If you have a very active lifestyle and need to be able to work out in your wig then you should consider having your stylist sew your wig down. This will allow you to move activity in the unit without fear of it falling off.
Do you want the wig to look like your real hair?
If you would like for the wig to look like your real hair then you should be sure to purchase a wig that is 100% virgin human hair. This will allow you to style it and treat it as if it was your own. Virgin wigs are a bit more expensive, but you will have it for a very long time so it is a wise investment.
Do you need a professional to install the wig or can you install it yourself?
If you are not much of a do-it-yourselfer then you should opt for a wig that you can easily install yourself. Closure-top wigs only have 4 inches of lace in the front so you do not have to worry about gluing down the sides. If you want a professional to install a wig that has more lace in the front, then you should opt for a lace front wig and take it to a licensed professional.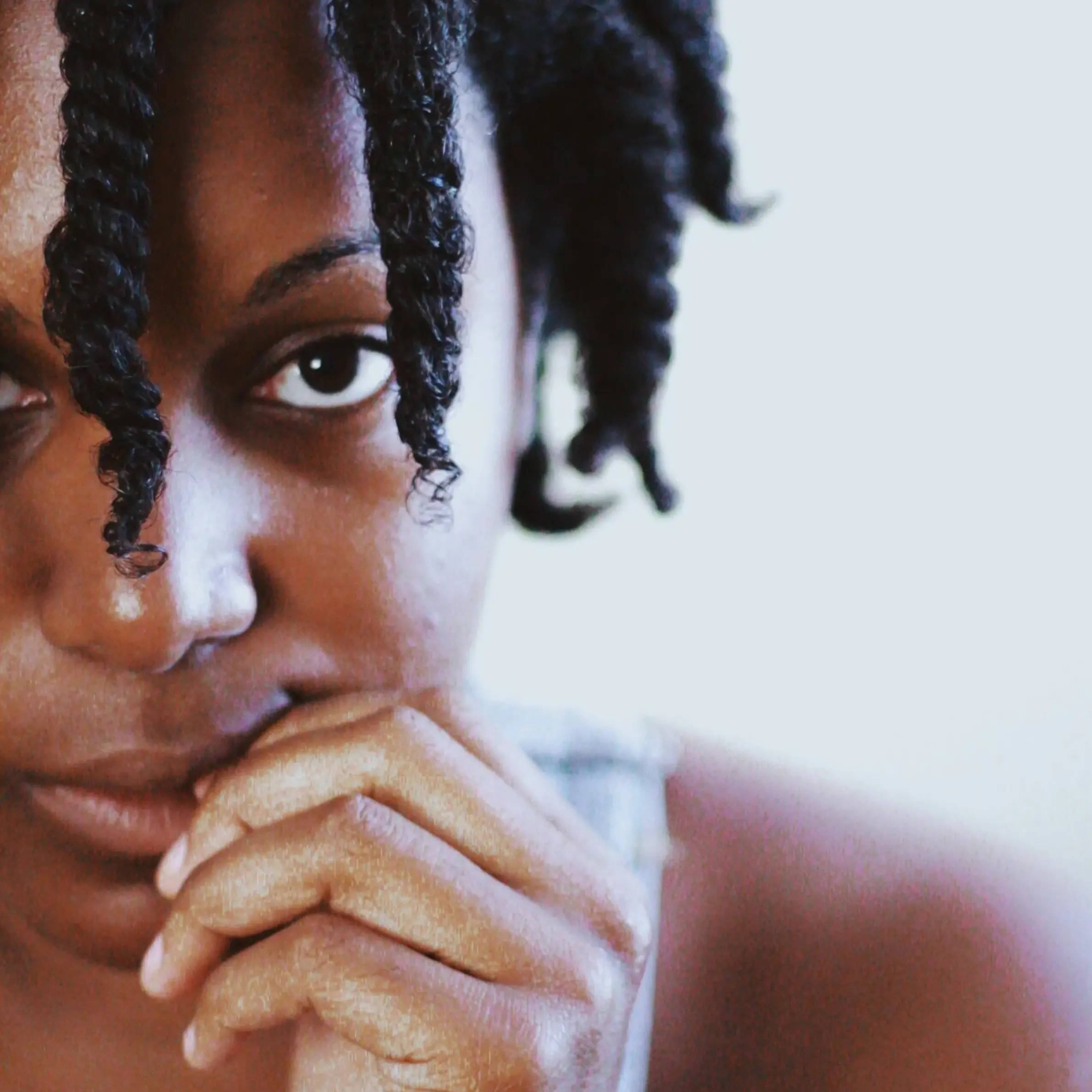 A great option to style your hair as a naturalista is to wear a twist-out. The secret to achieving this style is to do this while your hair is already dry. If you do a twist-out while your hair is wet, it can take a very long time to dry. You may have to do a bit of trial in error to determine what hair products work best for your hair type. Some people prefer mousse, gel, or a leave-in conditioner to use. A twist out is achieved when you take small sections of your hair, apply the product and do a two-strand twist. You must allow your hair to dry completely before unraveling your twist out. A trick is to use some oil on your fingers when you untwist your hair. This will allow for your hair not to frizz up. This style can last two to three days.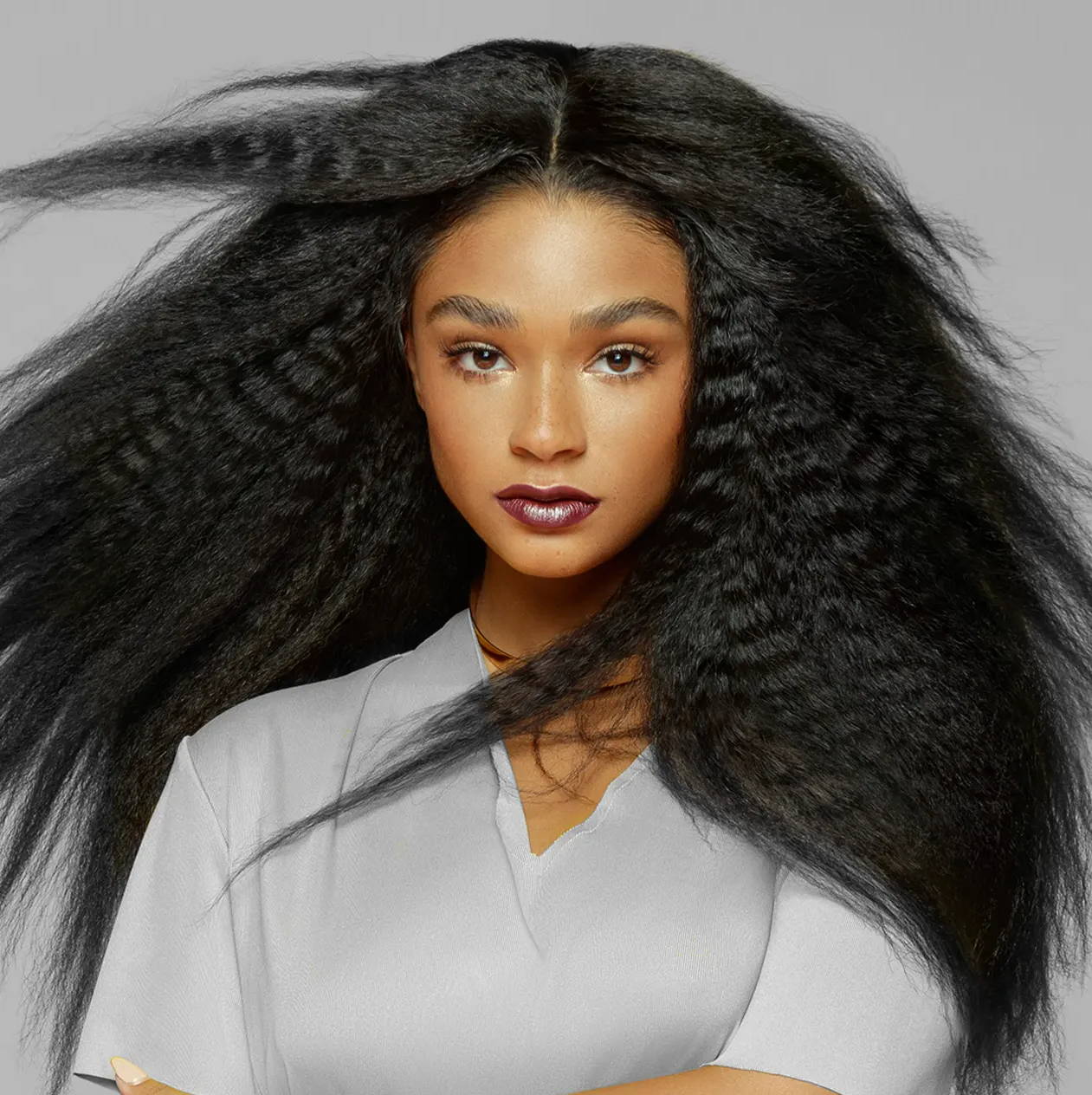 Lately, a lot of naturalistas are going with a blow-out option for their natural hair. When applying heat to your hair, it is imperative to use a heat protectant. This will help to prevent heat damage. We do not recommend using a lot of heat when your hair is natural because it can cause heat damage.
So there you have it, 5 ways to freshen up your hair after a workout without having to shampoo.
SUBSCRIBE TO OUR NEWSLETTER
Receive our latest weekly releases, offers, guides and more.
---