How to Style & Maintain Your Clip-ins
How to Style and Maintain Your Clip-ins
Clip-in hair extensions are a fantastic way to revamp your look. They can be as easy to style like your natural hair and mostly using the same methods. The great thing about clip-in premium hair extensions is that they can be styled before they are installed into your hair.
Read on to learn how to enhance the look of clip-in hair extensions with our styling tips: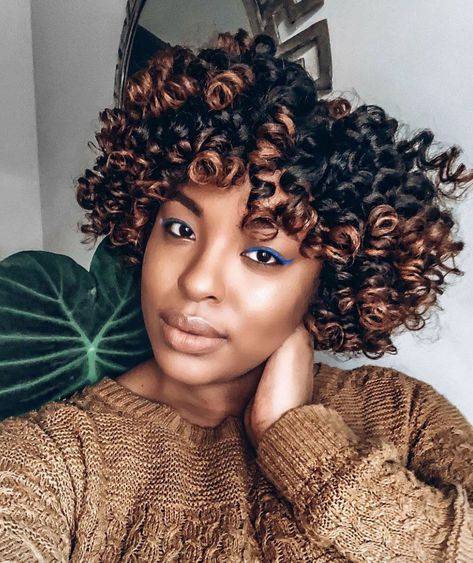 When wearing clip-in human hair extensions, you have the option to curl them before or after installing them into your hair. This choice depends on the wearer's preference. When the hair extensions have already been installed, curling your hair can help them look more blended with your natural hair.
Curling wands are the best way to style Indique clip-in human hair extensions. It's essential to make sure the hair is clean and dry before starting the curling process. If you apply a hot tool to damp or wet hair, it severely damages the hair extensions.
Be sure to use heat protectants to minimize the damage styling may cause your extensions. If you want a tight curl, use a strong hold spray or mousse on each section before using the tool.
Using a curling wand is not the only method for curling human hair extensions. Here are some alternatives:
Flexirods are foam rods that are wrapped around sections of damp hair to achieve curls. They are inexpensive and cause no damage to extensions because they use no heat.

Snail rollers are pieces of plastic that you loop damp hair extensions into utilizing a hook. The roller tightens up, creating a curling effect once the hair is removed.

Try pin curling once the clip-in extensions

have been removed from your head. Spray with a heat protectant and curl a section of hair with a curling iron or wand. Instead of pulling the curl out, clip it to your hair, so the curl stays together. Once the whole head has cooled down, take all the clips out for vintage-inspired waves.

Braiding a simple yet incredibly effective way of making your hair extensions wavier. Apply a setting spray or mousse to damp hair and then braid it into multiple braids. Leave it to dry overnight for the ultimate long-lasting effect.
2. How to Straighten Clip-In Human Hair Extensions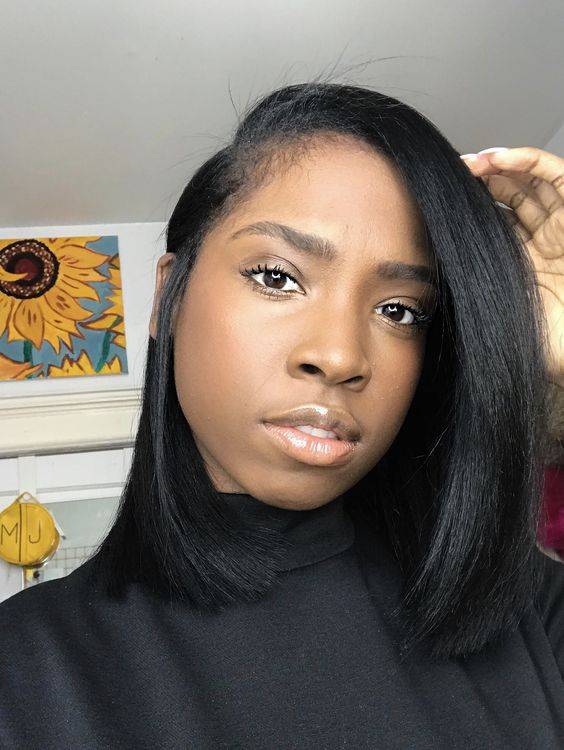 Just like your own hair, it's vitally important to use a heat protectant before using a flat iron. Alternative, invest in a quality heat protecting serum for an extra sleek finish.
Look for flat irons that use ceramic, tourmaline or titanium metals. They will heat more evenly, causing less damage to the Remy hair extensions. They release negative ions in these materials help to tighten the hair's cuticle, producing a shinier finish. Avoid ceramic coated irons as they will try out clip-in hair extensions.
While flat ironing your hair, use the comb chase method. Run a narrowly toothed comb through the hair whilst straightening to stretch the hair extensions and ensure a smoother result.
Just like your own hair, Indique clip-in hair extensions can be straightened, curled and styled. It is important you use heat protectants prior to styling your set of hair extensions. We also recommend using a low heat setting of 120C/250F. Whilst your natural hair can handle the high heat settings, it is constantly getting revitalized from the scalp, unlike Indique's human hair extensions.
3. Which Clip-ins Last Longest?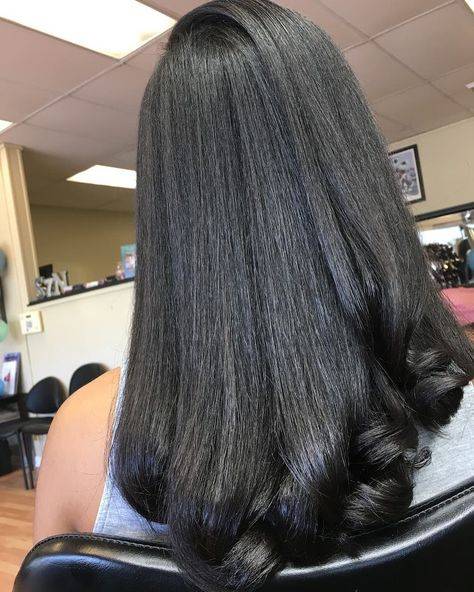 Not all types of extensions last the same amount of time and some are more prone to damage than others. Pre-bonded types like i-types and tape-in extensions have a pretty good lifespan, but because they use glue, they are prone to tangling near the roots, leading to a shorter life span.
Clip-in hair extensions are the longest lasting of all the hair extensions. Clip-in wefts are the easiest to put in and maintain so less damage is likely to occur, making them great for beginners and experienced users alike.
4. How Do I Maintain My Clip-in Hair Extensions Longevity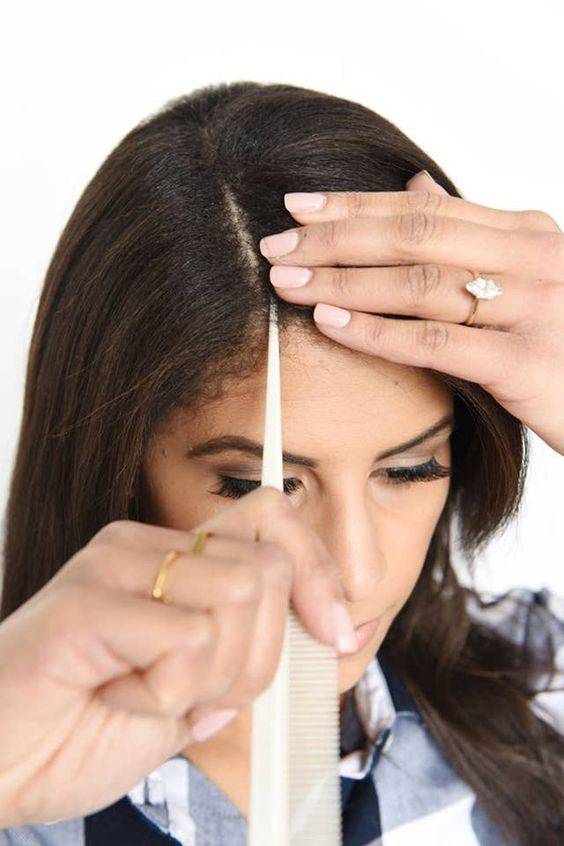 Brushing can significantly extend the life of any type of hair extension. Hair extensions usually become damaged, much like natural hair, when it becomes frizzy, matted and tangled. Brushing daily, but only when the hair is dry, can get rid of tangles easily and keeps the extensions looking better much longer.
Another thing that reduces the lifespan of any extensions is hot tools. Using a flatiron or a curling iron can damage strands over time. If you do style your hair, avoid doing it every day and always use a heat protectant first. Avoid blow-drying extensions, try to leave them to dry naturally as much as possible.
The correct application also influences how long hair extensions will last. If you put them in incorrectly, the wefts or strands may detach and start to fall apart. If you are using hot fusion methods which involves glue and heat, then you must be careful as glue can cause damage to extensions when used incorrectly.
If you take good care of your 100% human hair extensions, they can last about 12 months when worn daily. Without taking the correct care and using harsh products on them, they may only last between 3 and 6 months.
Synthetic hair extensions have a much shorter life. If you wear them daily and regularly style them with heated tools, they will likely last between 2-3 months. If you don't heat style the hair extensions and wash them infrequently, they can last for up to 6 months. High-quality Remy clip-in extensions, when properly taken care of, will last between 9 and 12 months.  
For women that use 100% human hair extensions every single day, the average lifespan is around 60% less than those who only wear them a couple of times a month.
Much like your natural hair, hair extensions will last longer when cared for. Use the right products and keep them stored to maximum their life.
SUBSCRIBE TO OUR NEWSLETTER
Receive our latest weekly releases, offers, guides and more.
---