Fall in Love with Indique Hair in Color
Fall in Love with Indique Hair in Color
Are you a collector of hair extension bundles and searching for a style refresh? Look no further. Your next signature look is in the near future! All you need is a bottle of hair dye paired with a pinch of inspiration and a dash of creativity. If not serviced properly, dyeing your natural hair can be damaging and may cause breakage. However, there's no potential harm involved when you dye your hair extensions as an alternative! Colored hair extensions provide the freedom to play around with a variety of looks to suit your lifestyle from soft and subtle ombre' to bright neon hues. Color innovation is everything, and nothing is off-limits. Here's a bit of inspiration from hairstylists and influencers to help you see the style vision for your retired bundles. Rest assured, a hair extension color revamp will make you fall in love with your hair again.
Natural Hair Color Option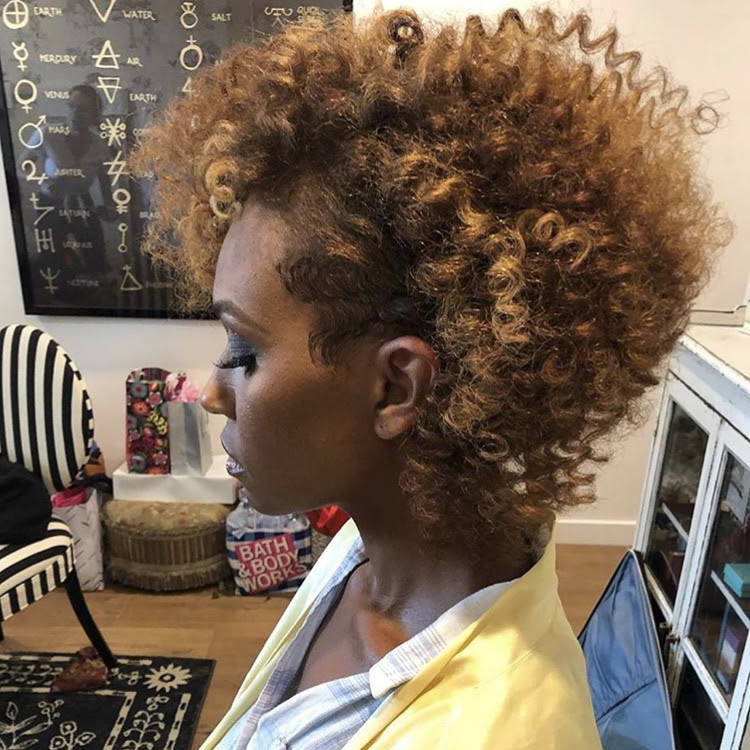 Are you a naturalista looking for a change? After cultivating your coif with weekly moisture-rich rituals, the last thing you want to do is dye your natural hair. Los Angeles Hairstylist, Marjorie Lightford knows how to work magic with color and curls. She created this cute and sassy look using Indique Hair, Bounce Collection in the Organic Curl texture. The Organic Curl blends with great ease and allows you to still focus on the care of your edges.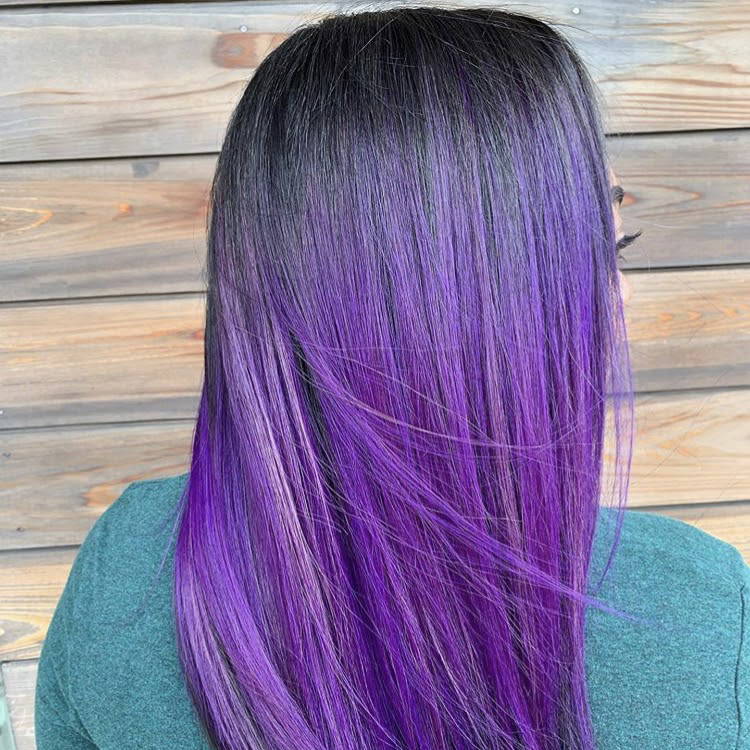 Can you say Balayage? This beautiful balayage in eggplant purple created with Indique's Relaxed Straight texture from the Bounce Collection is a dream. A cooler purple color will work with most cool skin tones, and people who have warmer skin tones look best in warm purples. Give it a try and watch heads turn.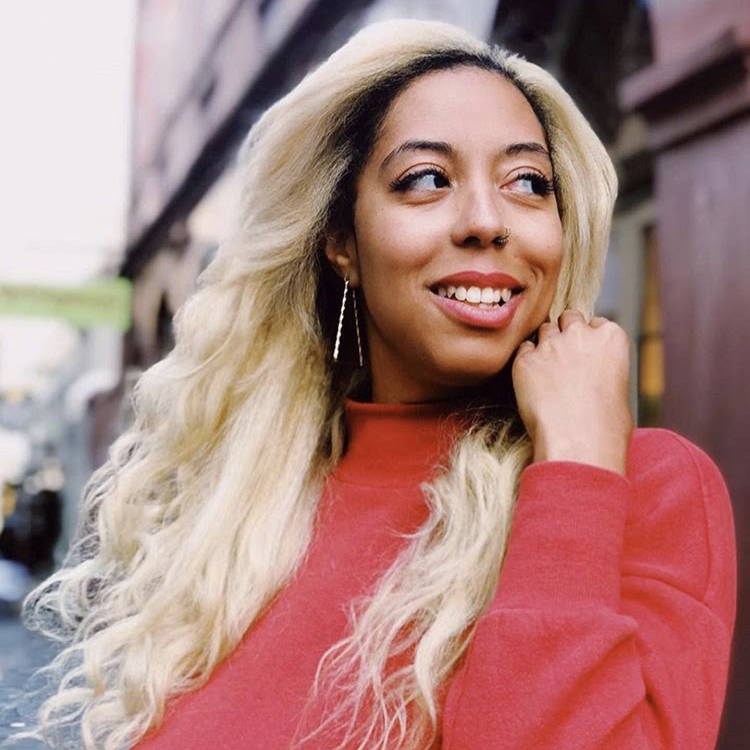 Long platinum hair is always trending. But the bleach used to take your shade up eight levels is not the friendliest to your tresses, and the maintenance involved with platinum hair coloring services can be expensive. Popular beauty blogger, Lexi With Curls, is posing pretty in her custom colored Platinum Blonde clip-ins created by Atlanta hairstylist, Alicia Gess. Yes! Indique's Blow-Out clip-ins allow you to pop in loads of color without the pricey commitment.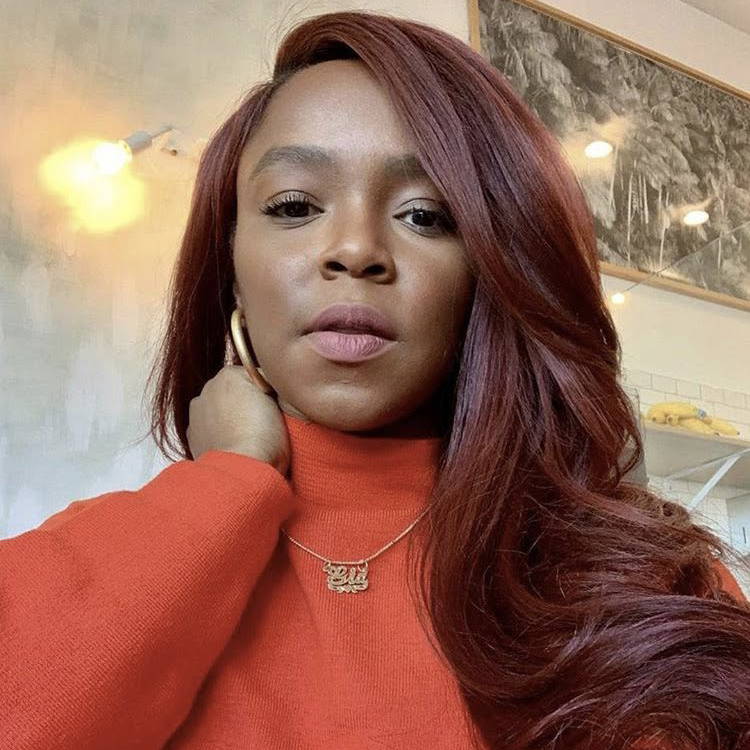 On-air Talent and influencer, Gia Peppers can rock any hairstyle with style and grace. From braids to weaves, she's always lighting up the stage and camera sets with her vibrant personality and undeniable charm. Choosing the perfect color for your skin tone can be tricky. Gia is on target with this custom color using the Natural Roots texture from Indique's Bounce Collection in 18" and 22" bundles. Top it off with a Pressed Straight closure, and you too can be like Gia!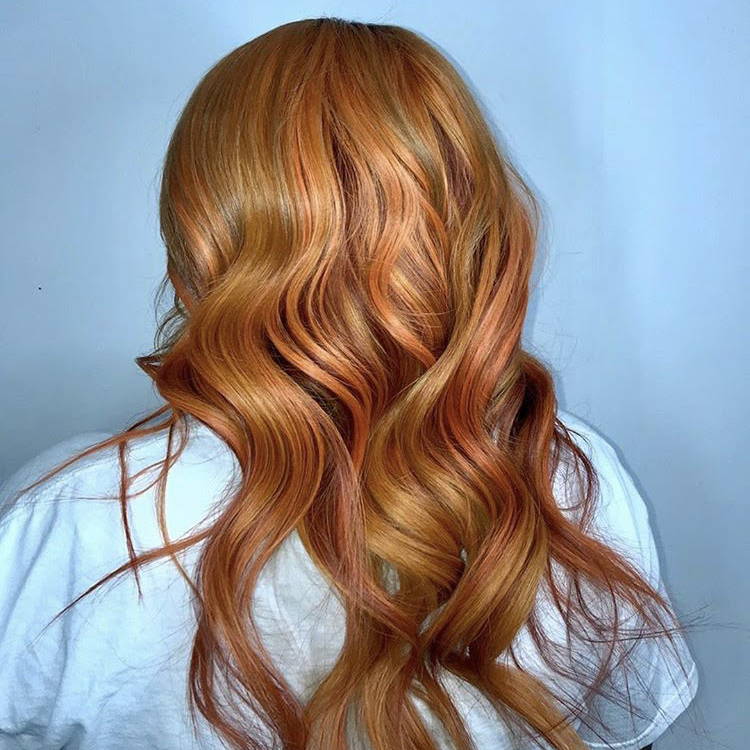 Philadelphia is always ahead of the curve when it comes to color ingenuity. Hairstylist and color guru, Azid Ad, is an advocate for healthy hair of all types and lengths while painting one head at a time. She created these hypnotic, red colorways with precision and grace using Indique's Wavy texture from the Pure Collection. The key to this style is bringing in high and low lights, which create depth and brilliance.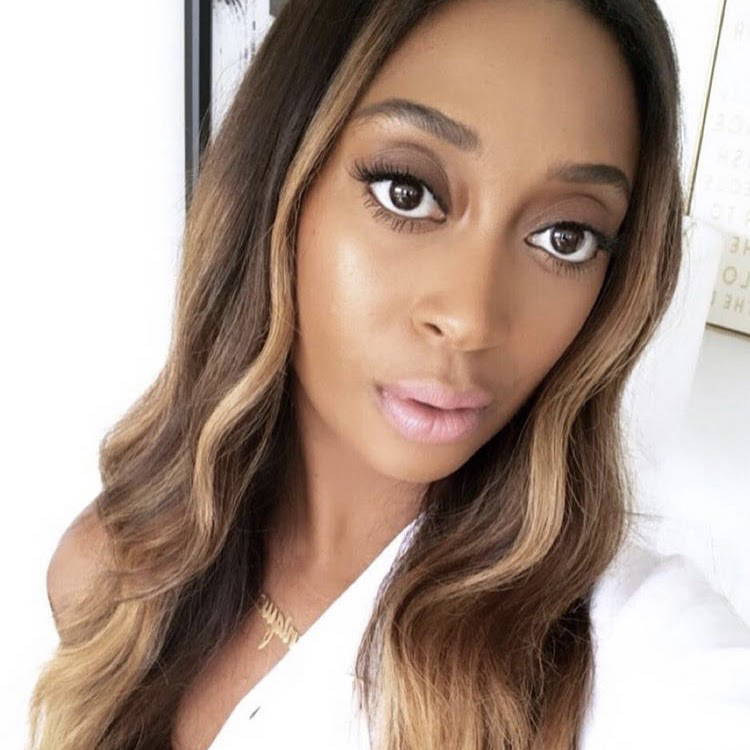 Lash guru and celebrity makeup artist, Camara Unique is a force to be reckoned with when it comes to makeup and hair. As the face of her beauty brand, she must always set precedence while rubbing shoulders with top tier industry movers and shakers. They look to her for advice on all things beauty, and she always delivers! Camara wanted a sun-kissed beachy hair glow, and now, we want the same look! How did she achieve it? Take a few bundles of Indique's Wavy texture from the Pure Collection and add face-framing honey-toned highlights with the perfect blend of caramel ombre'.
Traditional Style with Edgy Color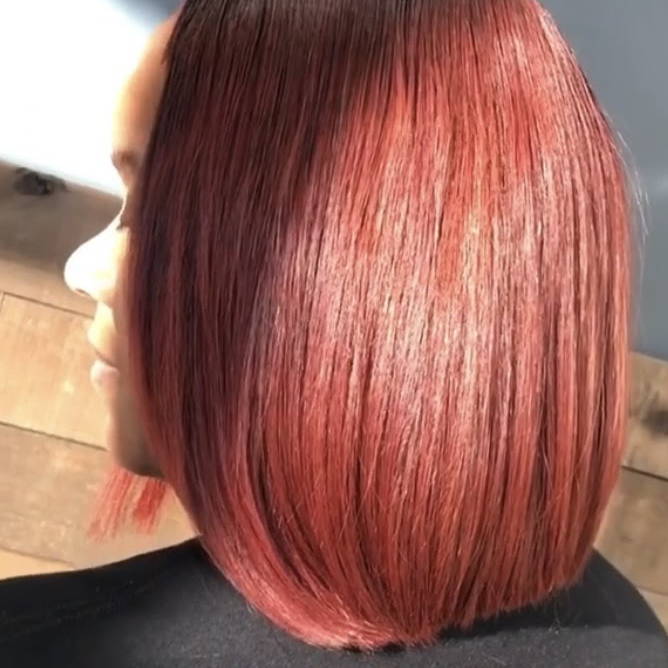 The traditional sew-in technique is a classic that is here to stay! It helps maintain the integrity of your natural hair if done professionally. Kachina Fleet, Owner of Salon C'est Chic in Bowie, Maryland, created this captivating bob style that brings all of the fire. This 12-year veteran used Indique's Tahitian Wave from the SEA Collection. Kachina aims to please while focusing on healthy strands and vibrant colors. This attention to hair health is so vital for a client when entering into the world of color. Cheers to Kachina for leading the way!
Gigs Beauty in Springfield, Virginia, captured the perfect contrast with this style. If you're not ready to wear extreme color, try a splash of color with honey painted dark hair extensions. This contrastingly beautiful color option works well with a layered cut or waves created with hot tools. To achieve this look, try the Relaxed Straight texture from the Bounce Collection.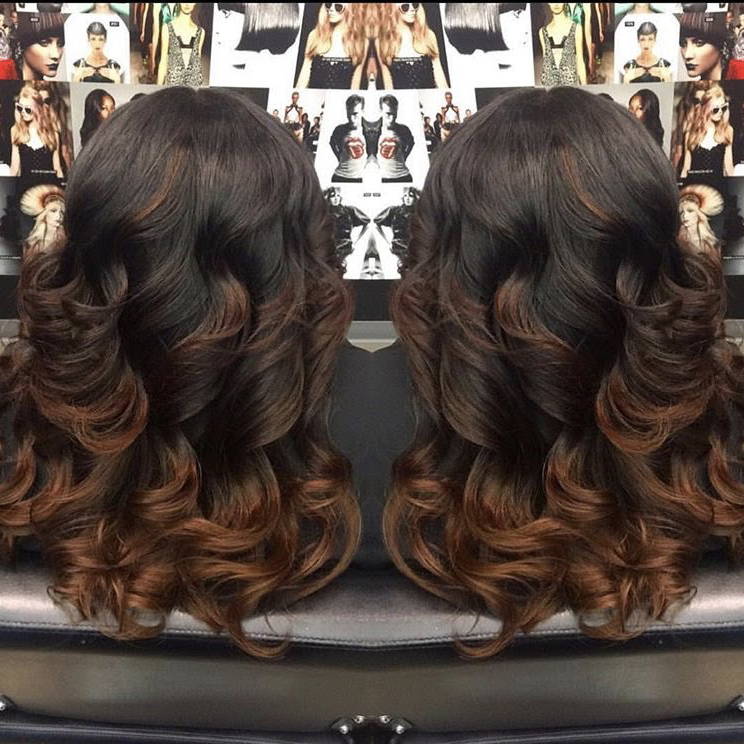 Master color specialist and hairstylist, Terry Mitchell in Cherry Hill, New Jersey, shows off his craft in balayage by creating this undeniable style using Indique's Relaxed Straight texture from the Bounce Collection. Brunette hair lifted a few tones up is an excellent option for the career woman looking for a fashionable refresh. You can also achieve this look with clip-ins.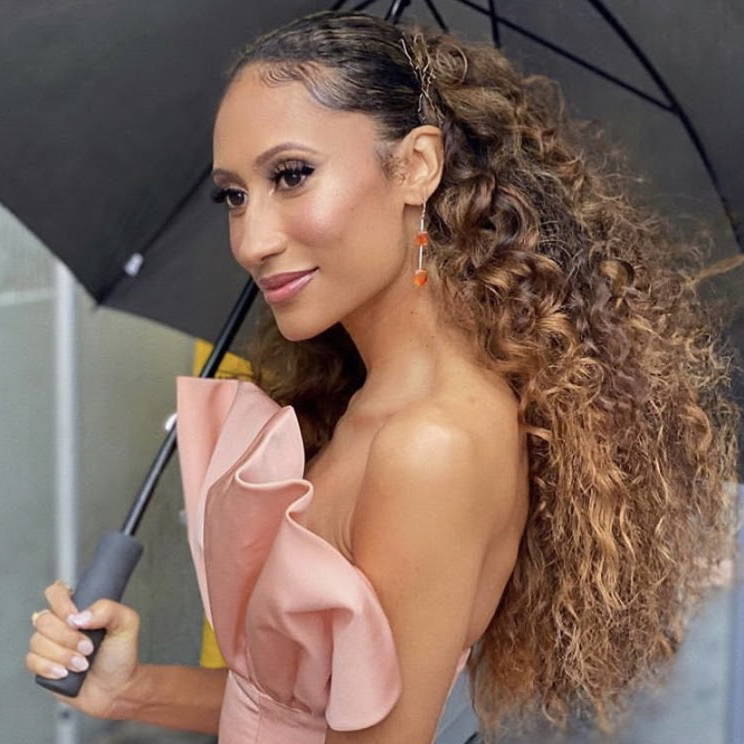 New York Times best-selling author Elaine Welteroth wore Indique's Pure Curly texture for the Oscars styled by celebrity hairstylist Kahh Spence. Kahh extended the length of her signature curly natural hair with 22" of hair extension glam. He created an ombre' color to brighten up her presence for the red carpet. Elaine looks stunning, as always!
As you can see, a rainbow of color is always accessible to you and your extension bundles. From subtle to bold, you can step out with confidence and rock your Indique Hair Extensions with captivating color.
SUBSCRIBE TO OUR NEWSLETTER
Receive our latest weekly releases, offers, guides and more.
---