The Balayage hairstyle is a French hair coloring technique that simply means 'sweeping,' as in to sweep on hair strands with lighter colors and create highlights. This Hair Color Style uses a different process of freehand painting onto the hair strands. Doing this, forms a smooth and natural gradation of lighter strands close to the hair ends. The ultimate goal of any Balayage hair is to get a natural-looking hairdo of summertime enjoyed at the beach, at all times fresh and unquestionably perfect under the sun.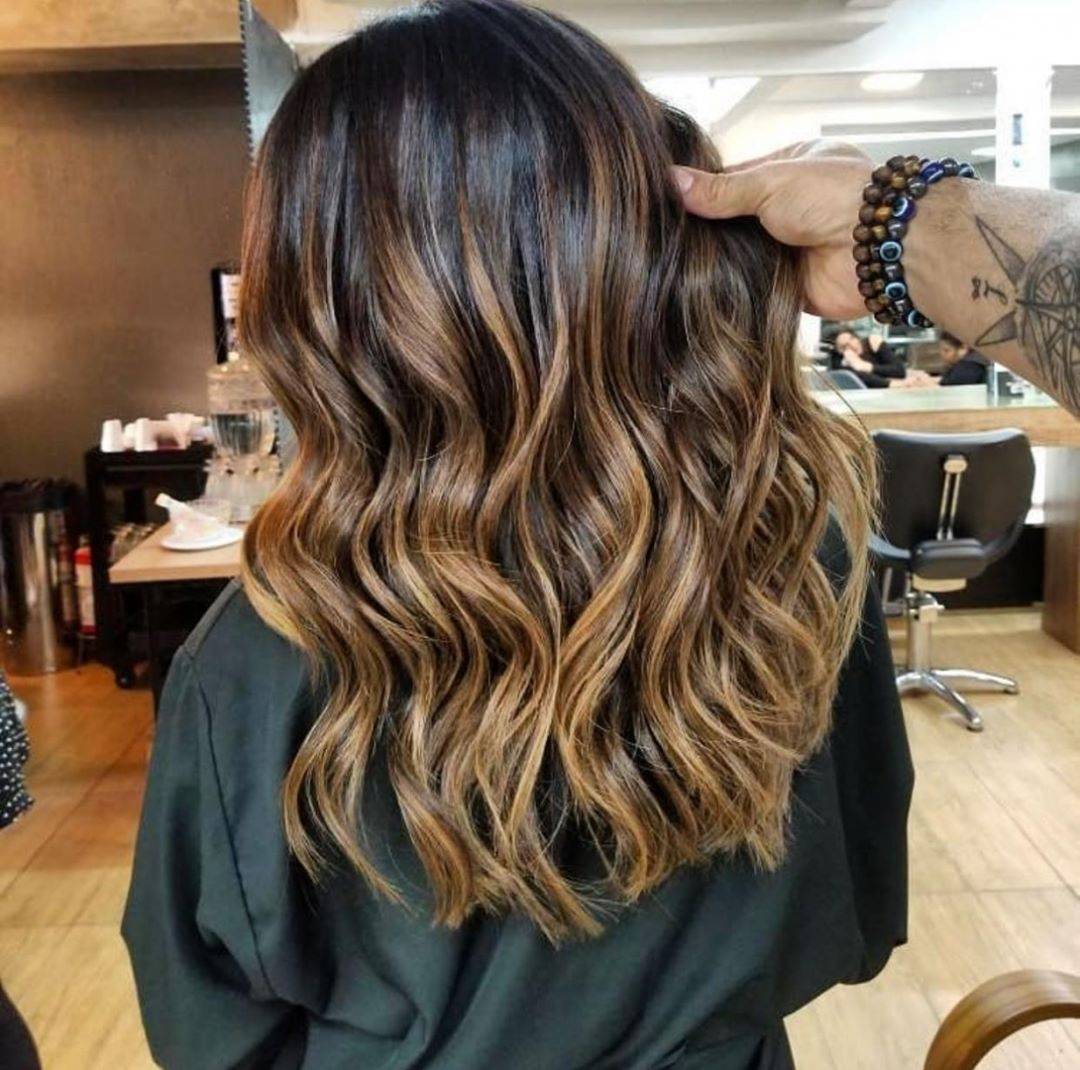 While Balayage hair is mentioned, it is always presumed that this hair coloring treatment is just for blonds. Whereas, the real fact about Balayage is something different. It is a highlighting treatment for all hair shades, from red, brunette to black hair, you name it. There is always a different tone of highlight you could use to compliment the base hair color.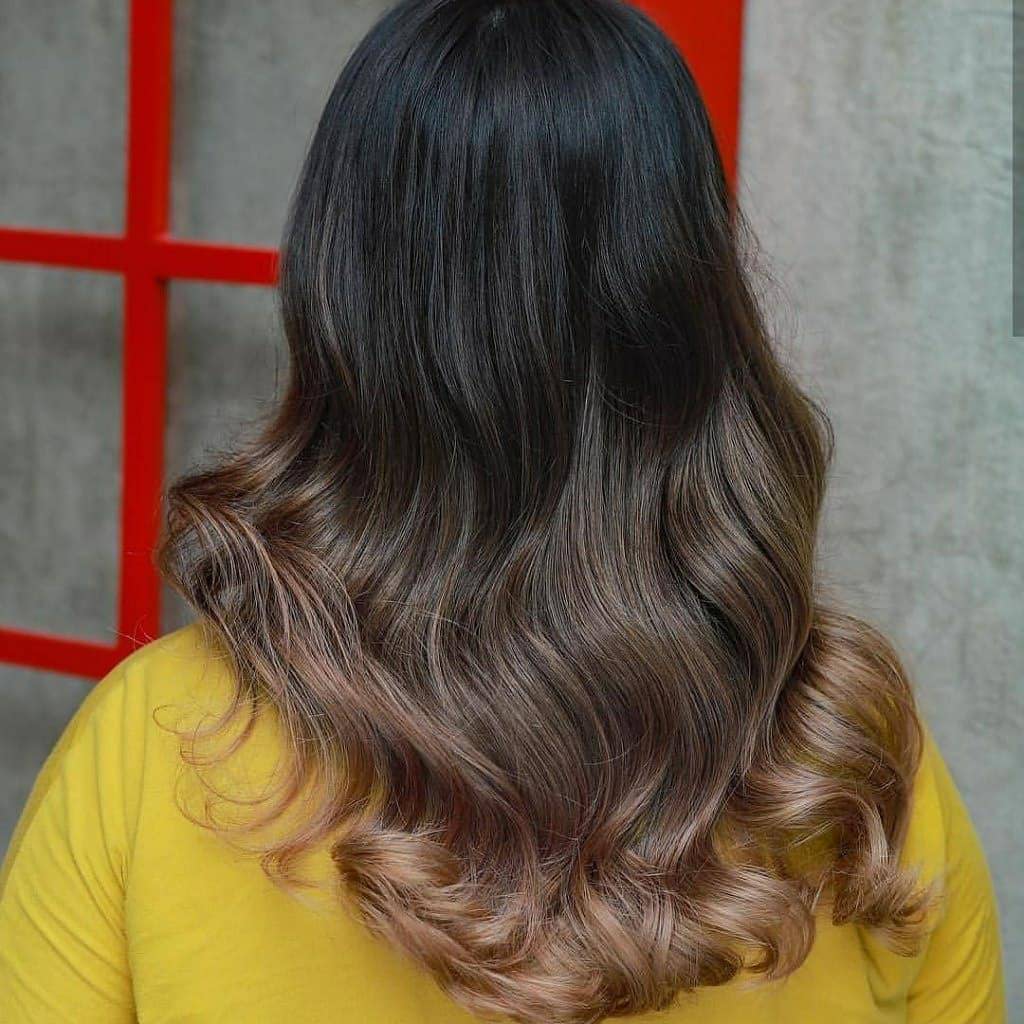 At the end of the day, Balayage hair is always stunning and the results will definitely make the hair strands appear extra soft with a sun-kissed dimension. The technique to get flawless highlights requires a unique approach. There are some hair stylists who do not separate the treated hair strands from the untouched ones. On the other hand, few stylists divide the strands with cotton pieces. Finally, there are also instances where Balayage hair has required hair stylists to use the conventional method of attaching silver foil for partition.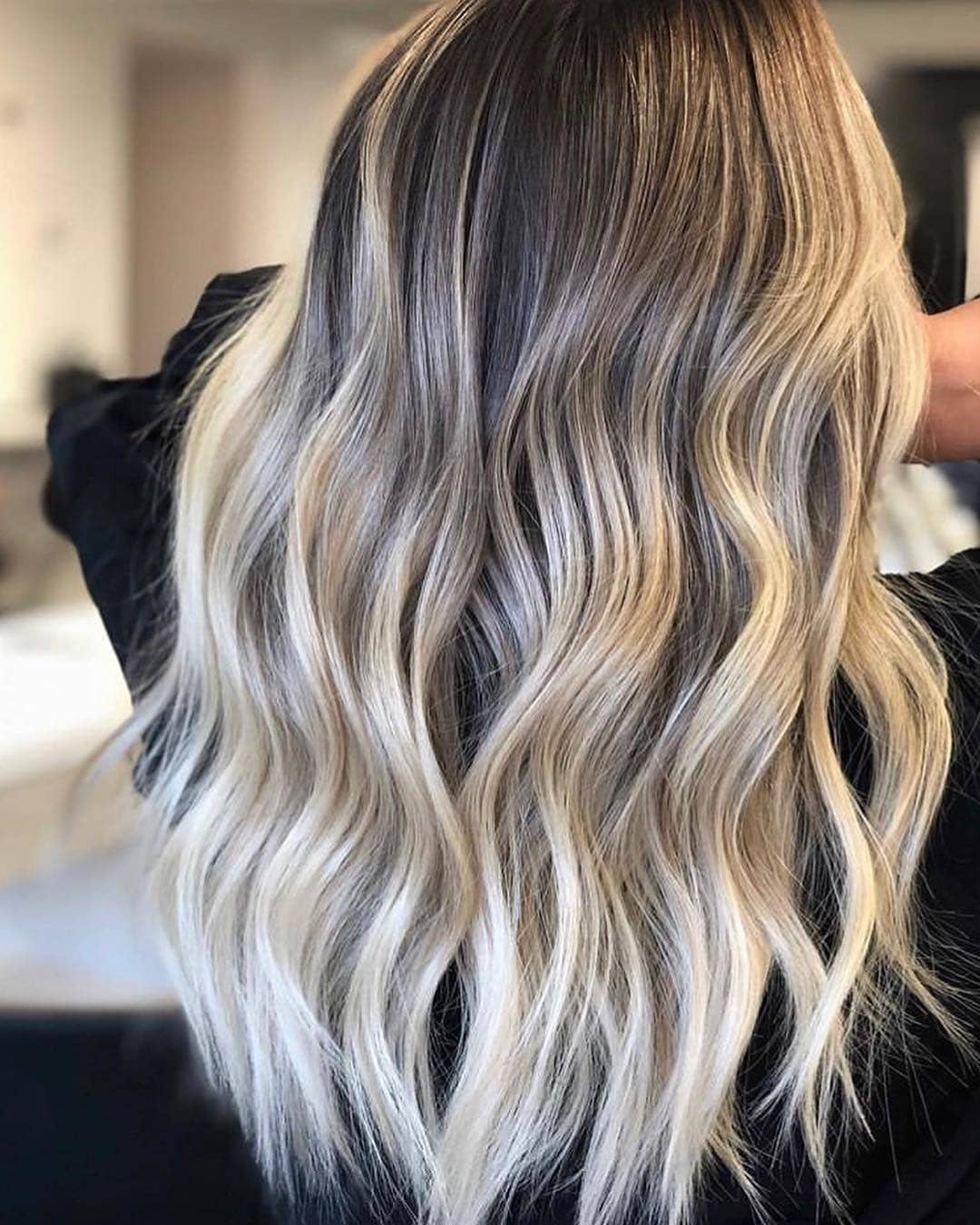 The best thing about Balayage hair, it grows out flawlessly, not a single highlight misplaced! To obtain faultless locks and curls, it is pivotal to comprehend the correct application of Balayage, the highlight strands must be very close and smooth at the root leading to a much denser highlight at the tips of the hair. Balayage hair calls for a uniform distribution of the highlights on the surface of each segment and not saturated through the sections until very ends.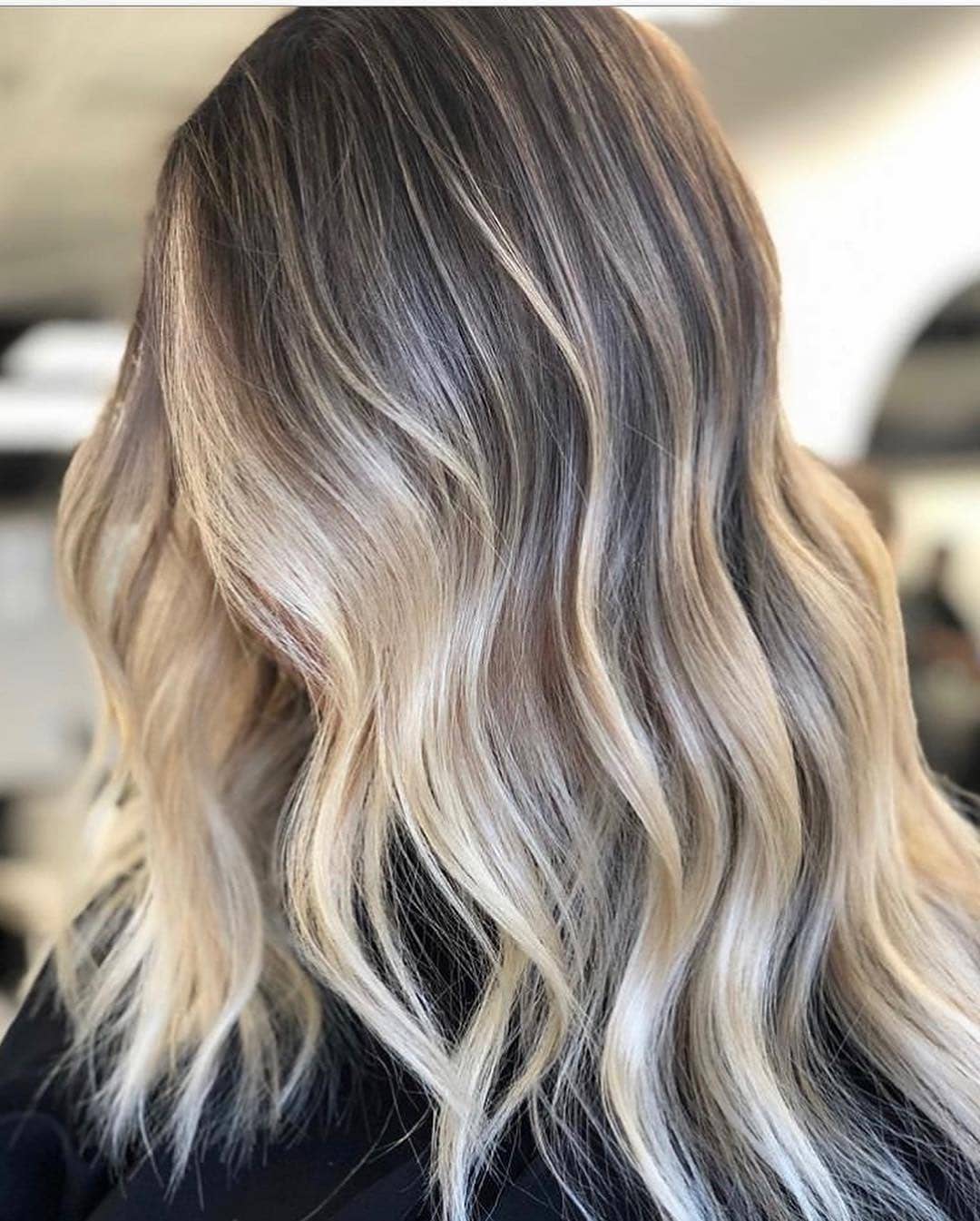 More often than not, Balayage hair is confused with highlights and Ombre. The main difference, Ombré means shadow, and it is a seamless transition from darker to lighter shade whereas highlights is an overall term that only refers to hair which is lighter than its base color. If one were given the option to choose between Balayage, Highlights and Ombré, the best choice would be to get Balayage hair. It is softer and has a more natural growth compared to the others. The reason why people recommend Balayage hair over the rest is because it is the new and improved method to add Hair Texture and color to your hair. it works with all types of hair length and color. As Balayage hair is a free-hand painting technique, a hairstylist has the liberty to choose the placement of each highlight to compliment any haircut, skin color and facial feature to look natural rather than colored. Additionally, Balayage hair is a quick and easy method, meaning the visit to your hair salon will not take much time. Rapid results and less maintenance, save money.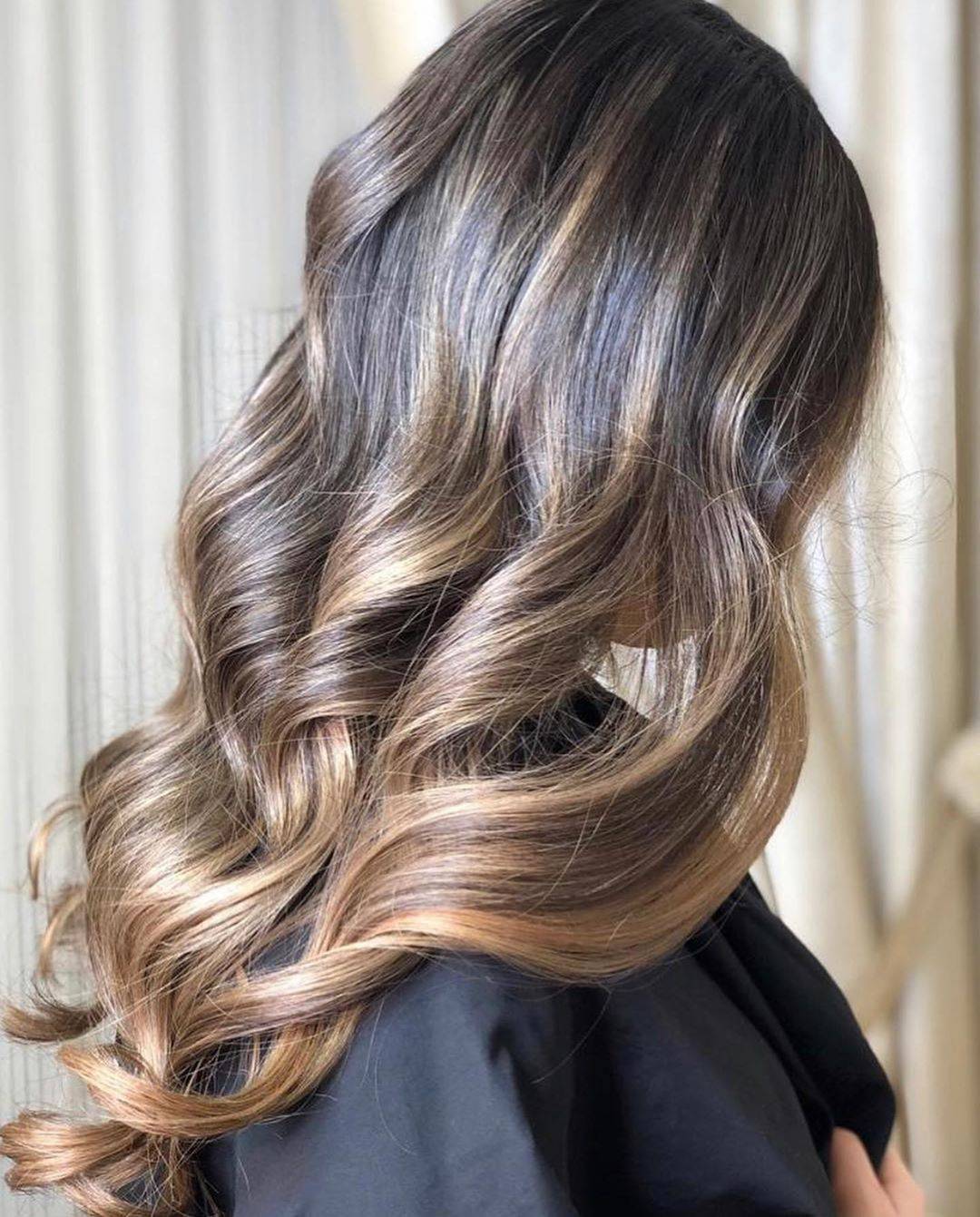 With everything said and done, now you must be itching to try out the Balayage hair yourself. Get the best Balayage hair inspiration for your hair type and enjoy looking fabulous from these examples! All things made easier and more stunning with this list!
Wavy Lob With Dark Brown Balayage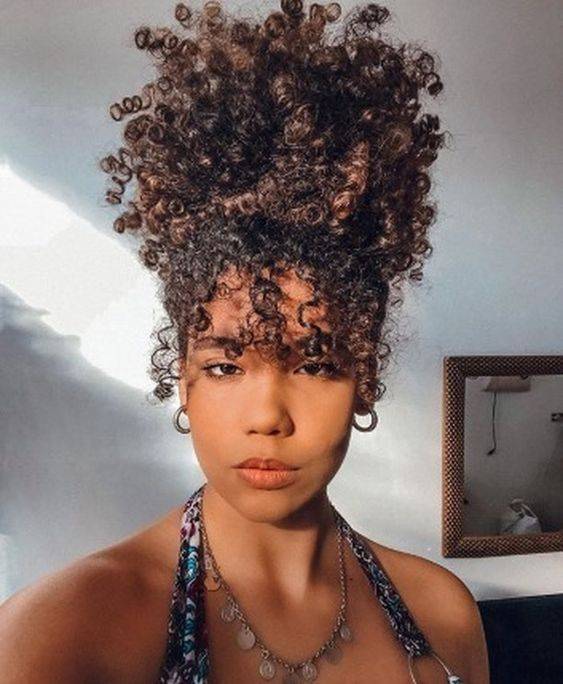 A perfect way to ramp up your natural Hair Color is by getting a deep brown Balayage hair. The difference may not be loud but it will be subtly visible. This color will add extra dimension to your hair and make it look voluminous.
Wavy Caramel Balayage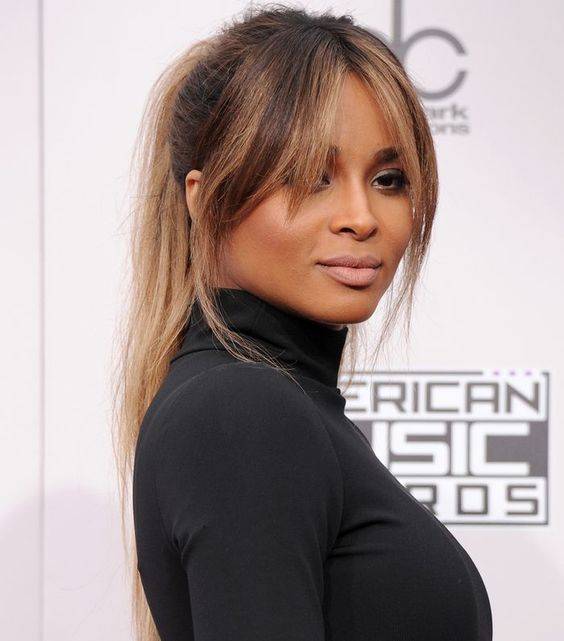 Prefer a little change but not something drastic, then this is the way to go. The light caramel texture from the Balayage on a black hair is sure to be a perfect blend. The hairstyle looks as effortless as it really is! Who doesn't like caramel?
Pixie With A Hint Of Caramel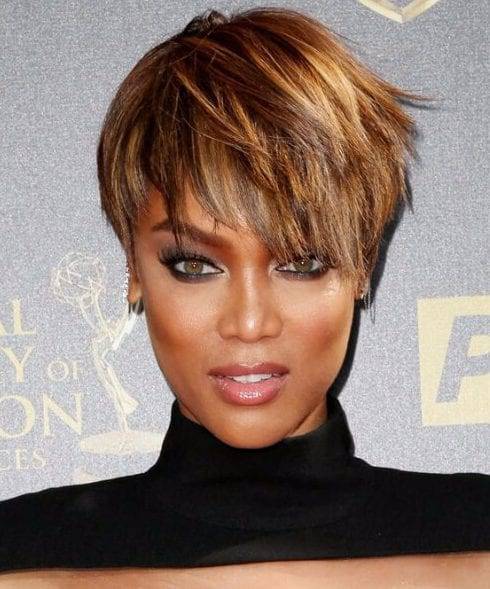 As said and done, Balayage hair even works for pixie cuts. Even if this example doesn't showcase an over the top Balayage hair, the hint of caramel on the short tresses is clearly evident. Use this as your next hair inspiration to try out Balayage hair on a pixie cut. It is the best failsafe example in the list! After the trial, you can venture into the rest of the daring Balayage hairstyles!
Wavy Bob With Platinum Balayage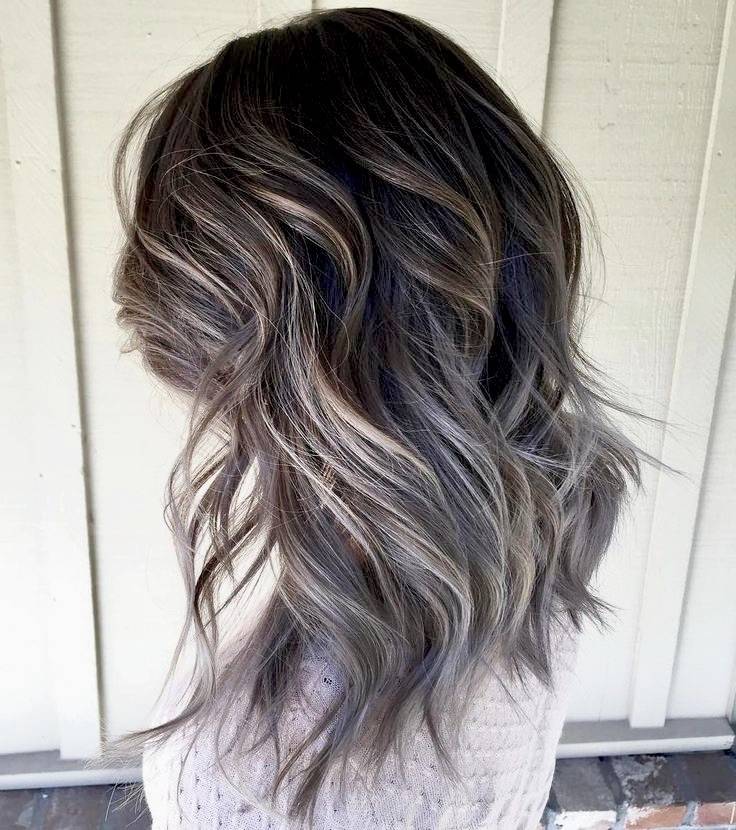 When daring Balayage hairstyles were mentioned, this is one of those hairdos. A complete makeover haircut. By keeping the bob slightly wavy with platinum blond Balayage is meant to splash personality to a simple brown base bob. This is a hairstyle to look and feel youthful. A hairdo can never be as effortless as this one. No wonder it is trending in 2020!
Straight Lob With Platinum Balayage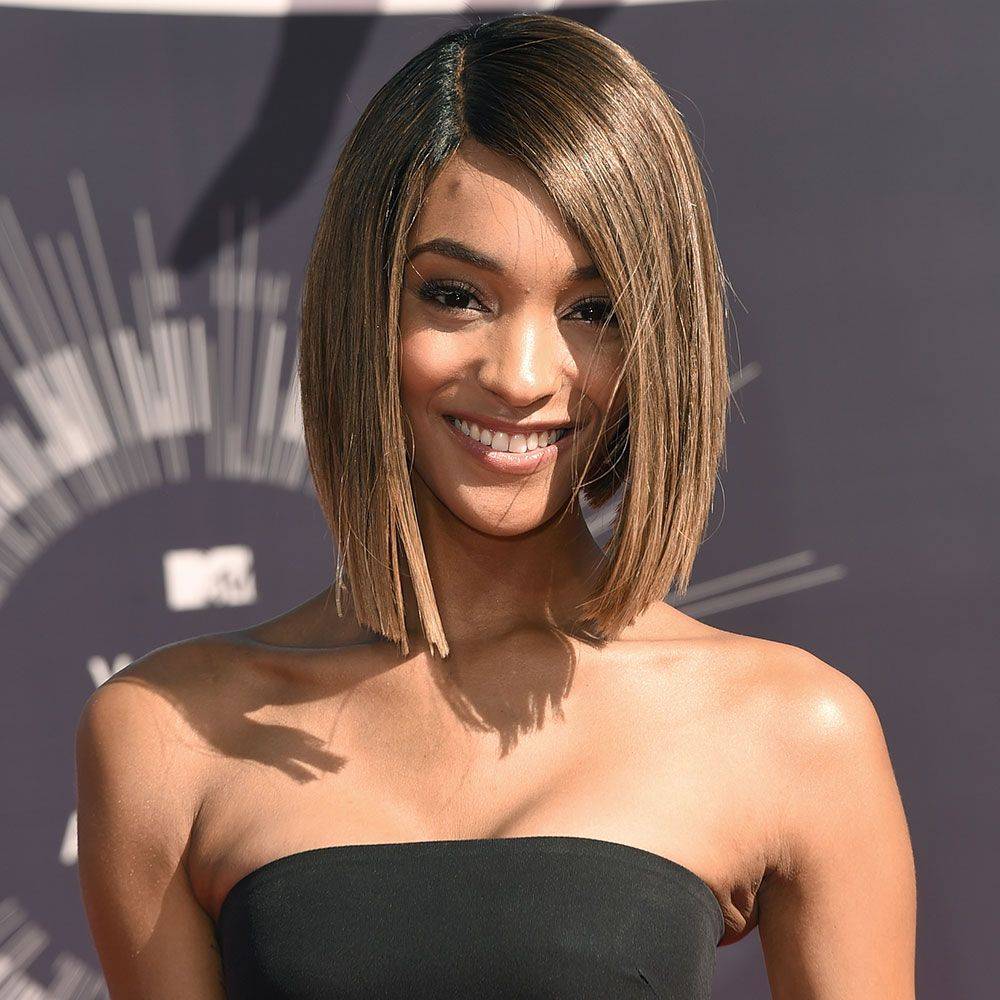 If you tried out the platinum Balayage lob, then you will regrow your hair into this beauty. Not too short and not too long. A balanced length between the two which is low maintenance and nothing less than stunning.  
Beach Waves And Straight Hair With Ice Blond Balayage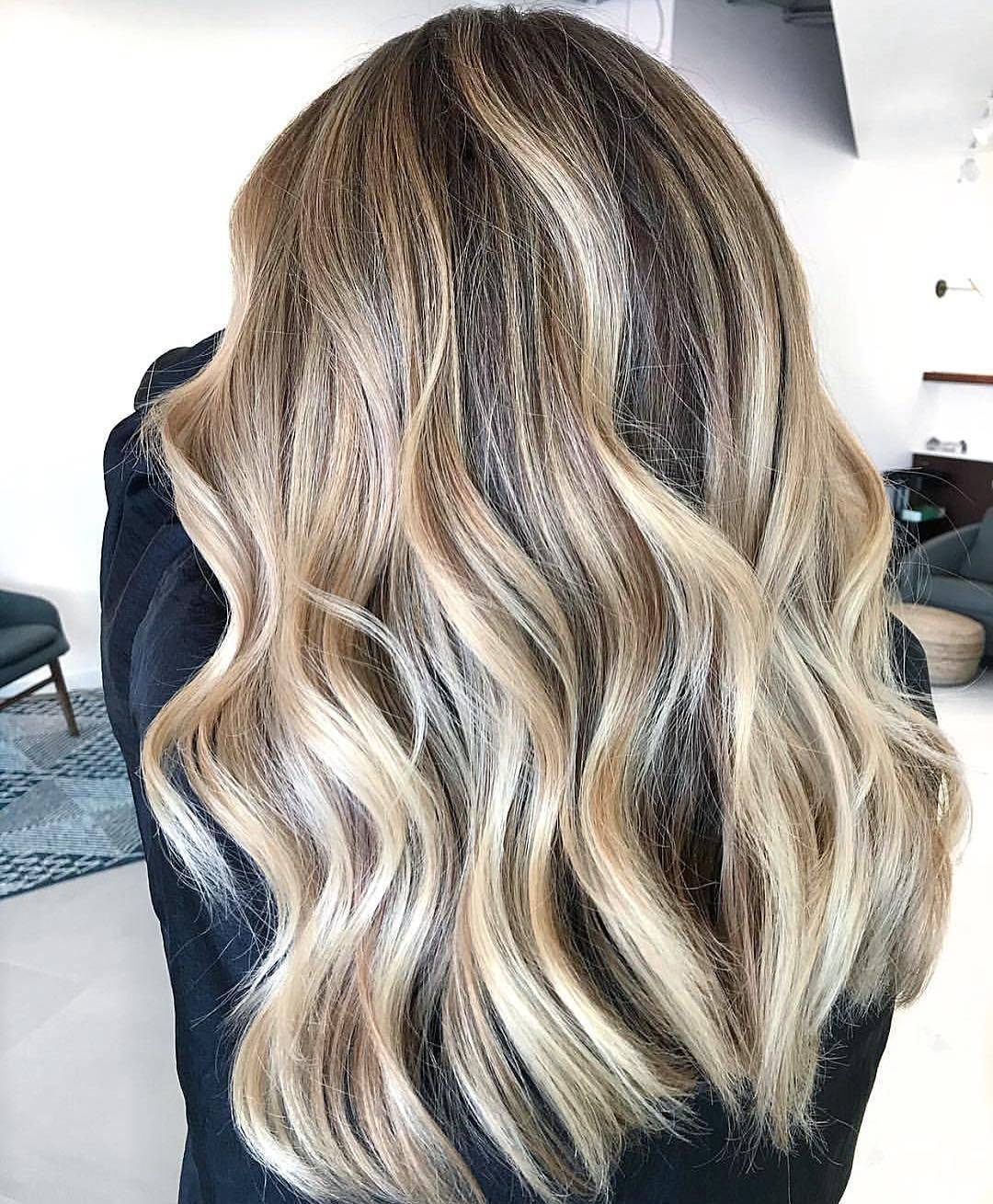 The most common Balalyage on the list. The ice blond Balayage steals glances wherever you go. The mesh of blond with ice blond is the cherry on top.
Pixie With Cool-Toned Blond Balayage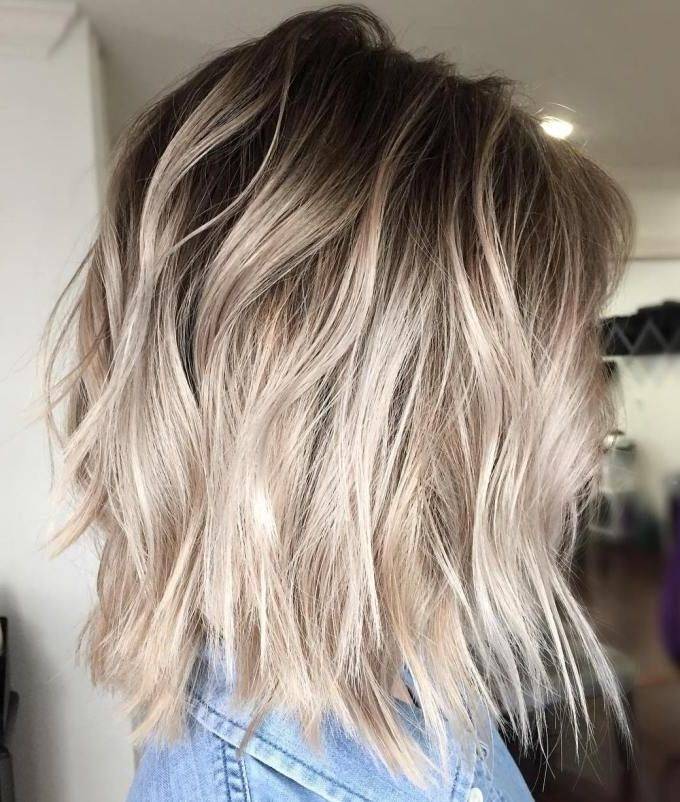 You can be blond and still have a beautiful pixie cut. To brighten those short strands, add a cool-toned blond Balayage. You will become the talk of the town with this one. If you have dark hair then this can be a bit harsh on your natural hair so make sure you use Best Hair Care Products suited just for you.
Straight Lob With Light Toned Caramel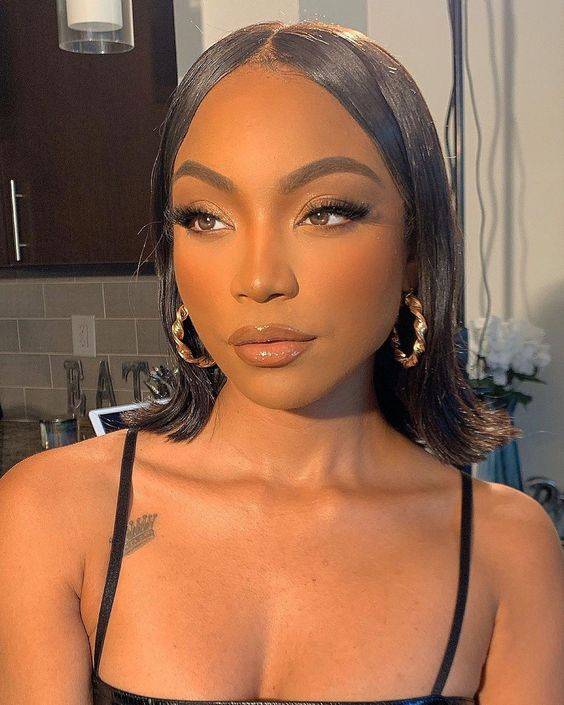 For brown hair, a light toned caramel can make the hair seem more delicate and detailed. Sometimes dark caramel will not come through on a brown hair, this is why a light tone caramel is the solution.
Wavy Pixie With Multi Color Balayage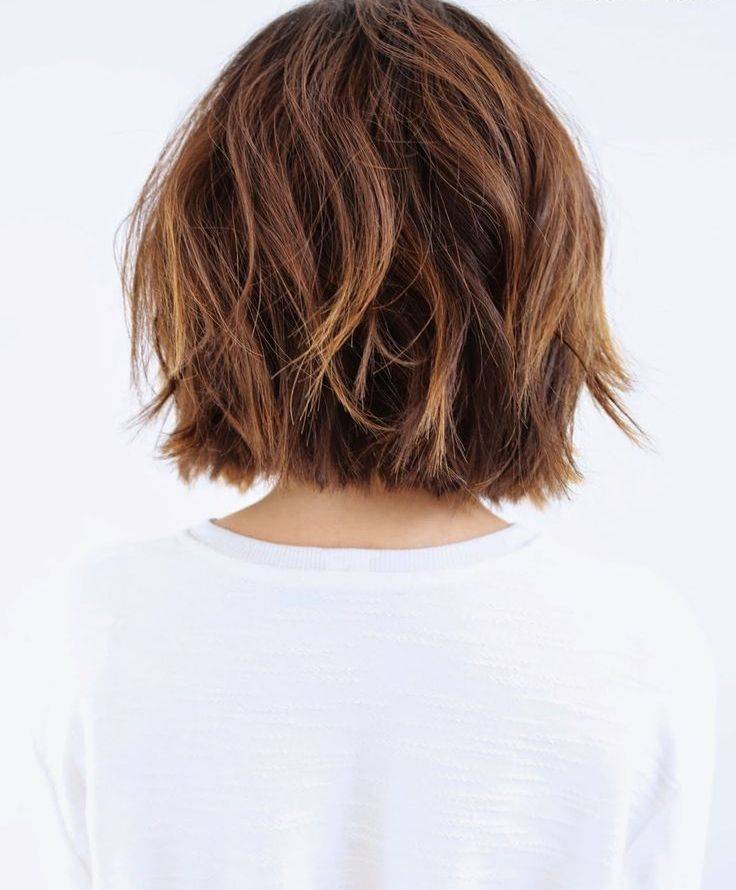 What way to make your fun pixie even better, throw in some colors and you get a spunky hairstyle. This wavy pixie is textured with a touch of caramel, brown and blond Balayage.
Wavy Doubled Caramel And Blond Balayage
This hairstyle is the epitome of Balayage Hair Color done right. If people were to name one of the most beautiful Balayage hair, then this is the one to talk about. It is a hairstyle that has become the trendiest Balayage hair of our time and we can exactly see why! A total stunner from all waves and shades!

Wavy Ash Balayage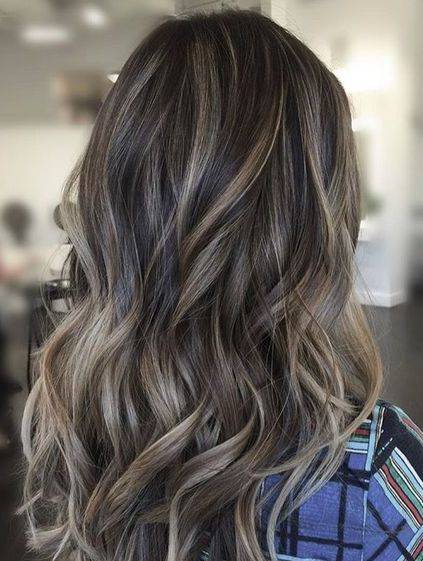 This Balayage hair is slightly less known among the rest. Who would have thought an ash tone would complement black hair? Apparently somebody did and that is why we have such a fabulous blend!
Wavy Multi Colored Balayage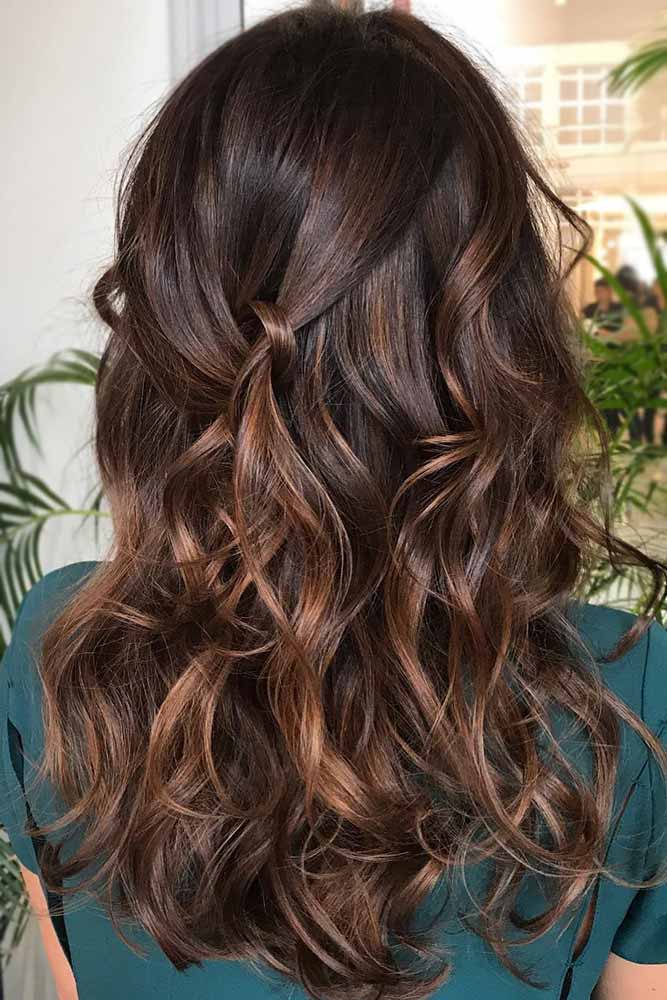 Somebody rightly said, "more the merrier." A simple Balayage can be taken to the next level with some more colors. Mixing platinum blond, blond, caramel, ash and brown Balayage has never looked better on hair!
Short Hair With Specks Of Caramel And Blond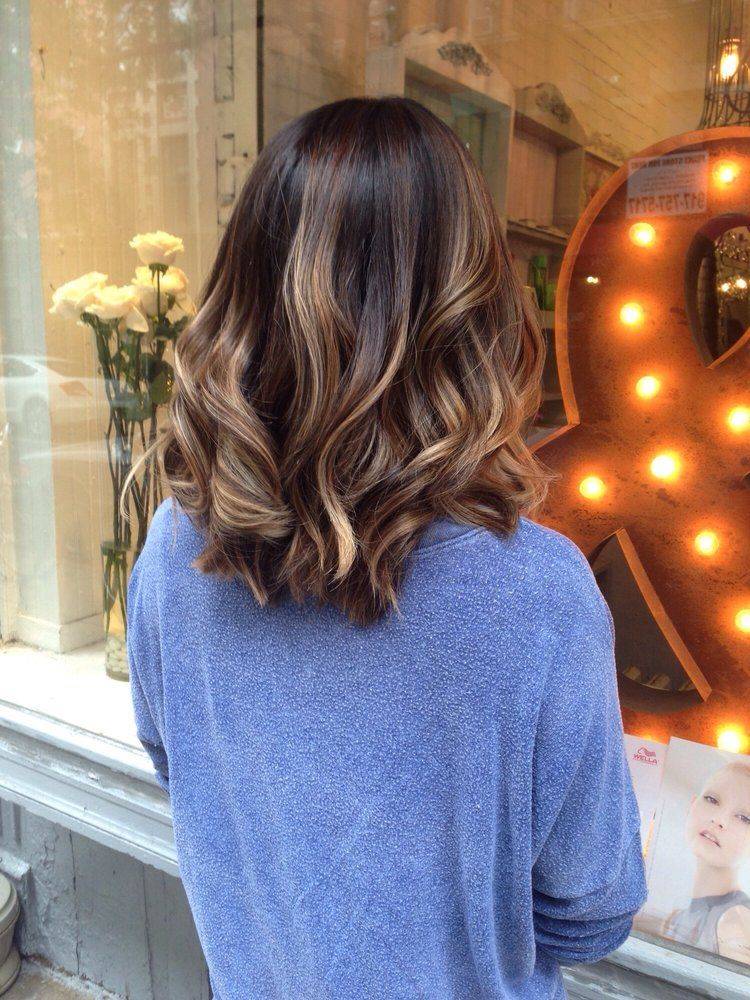 Ever wonder how a wispy bob would look like with specks of blond and caramel. This is how it looks and it is safe to say that we are not disappointed. Needless to say, one could simply chop off their long hair for an amazing hairstyle such as this one.
Wavy Ash Toned And Caramel Balayage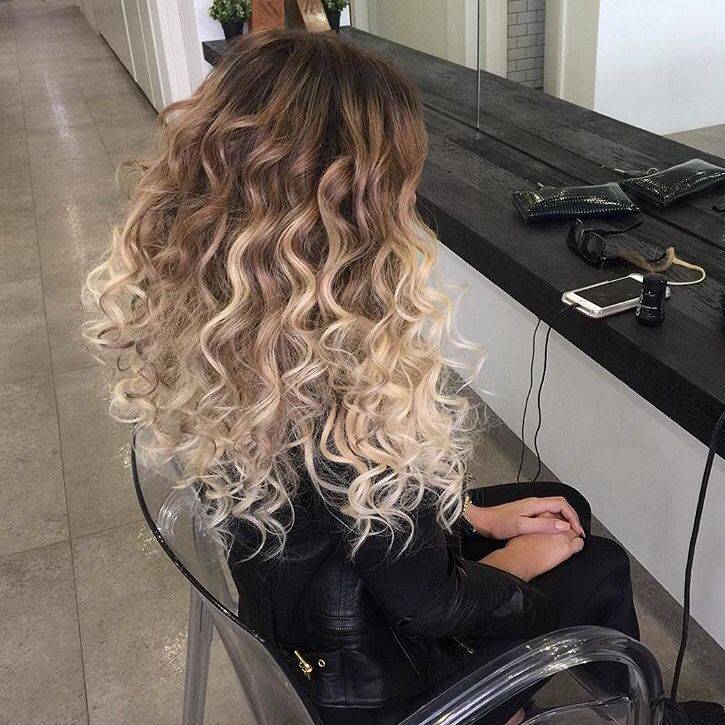 Once you get sick of brown, blond and platinum Balayage then you must definitely move on the ash tone Balayage. Not only does this create a unique look but also seem just right as the best change. Take the leap to get glamorous results! Getting this hairstyle is sure to earn you many compliments!
Multi Colored Wavy Bob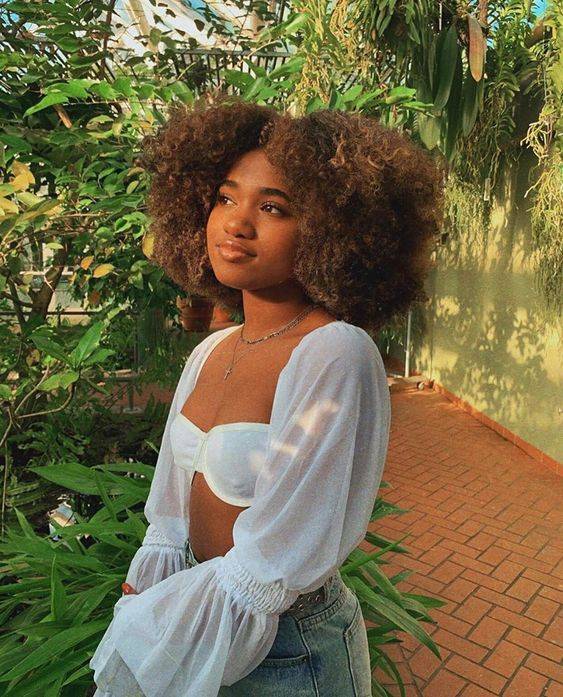 Leaving no stone unturned, the next one on the list is a chocolatey Balayage infused with caramel, brown and a hint of blond. It is fair to say this Balayage hair will always shine bright and ooze vibrant energy all around you!
Mellowed Blond Balayage
Celebrities have tried this Balayage hairstyle quite often and everybody has liked it. Get yourself one step closer to looking as glamorous as your favorite celebs with this Balayage hair. Your hairstyle is sure to be the center of attention!
Wavy Mix Tone Balayage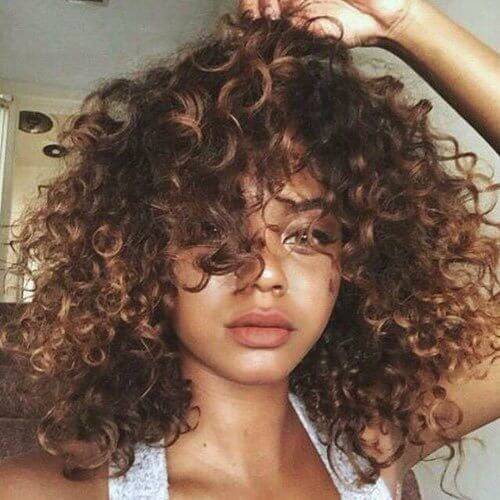 There is no end to what can be achieved with Balayage hair. If you think someone else is getting a stylish Balayage done then you won't have to copy them. There is an endless choice of Balayage for everyone. Pick the color and tresses to create this stunning magic. Check this one for example. A mix of light, dark caramel and brown caramel.  
Platinum Blond And Blond Balayage On A Lob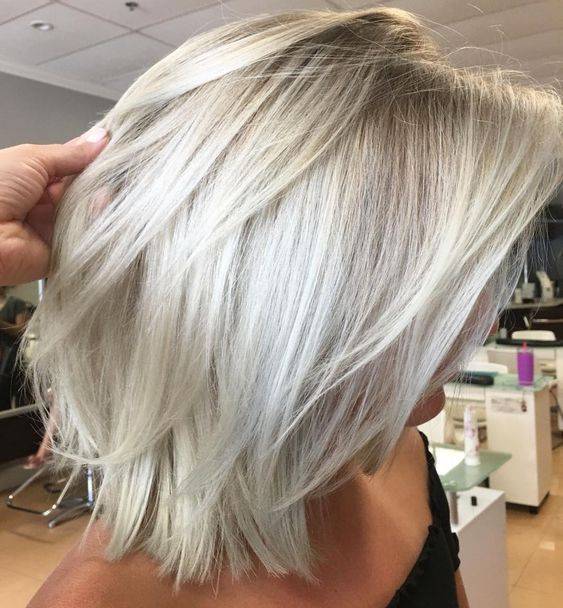 Mix platinum blond and blond Balayage like this. The layered texture is bound to create a stunning cascade.
Heavy Ash Toned Balayage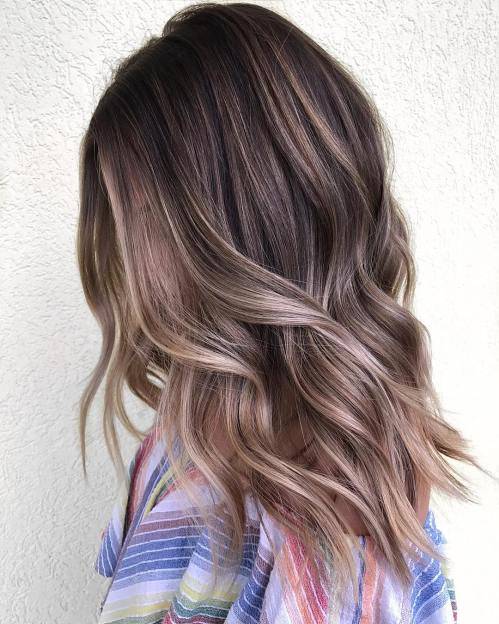 Before ash toned Balayage becomes the next trend setter, it is wise to get this one. It is a one and done Balayage hair which is fabulous!
Light Blond Balayage Pixie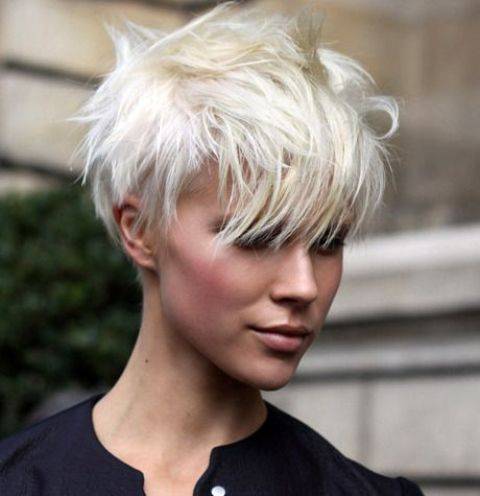 Saving the best for last, a red hair looks mesmerizing on its own, the Balayage is just a bonus.
Blond And Brown Balayage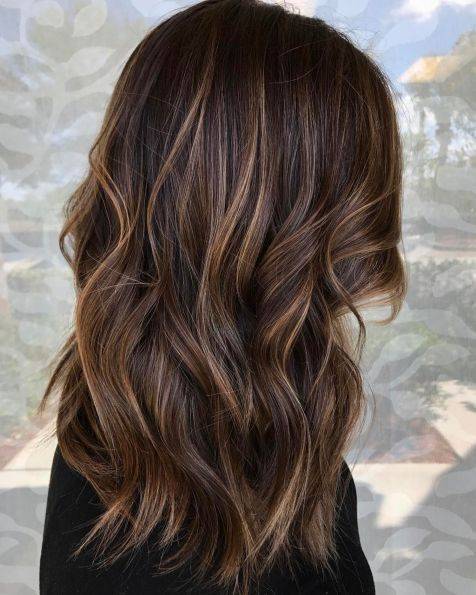 The way to do a red hair justice is by adding light contrast highlights. Don't think twice to get this hairdo the brown and blond is meant to be!