TRENDING
Top Most Asked Questions About Box Braids
Feb 10, 2022
|
2 mins read
|
How long do box braids last?
Box braids can last up to 3 months. For an individual once you see new growth, wash your braids (shampoo and condition), re-twist by using a setting lotion and putting a scarf on for about an hour to lay down the hairs that stick up. This is just a way to freshen up the braids to make them look like new.
How do you wash box braids?
Box braids are usually installed using synthetic hair, so shampooing and maintenance is generally easier than with other styles. However, you should still shampoo your hair and scalp about every 2-3 weeks to keep your braids fresh and your scalp cleansed. A good sulfate-free shampoo will do the trick.
How long do box braids take to install?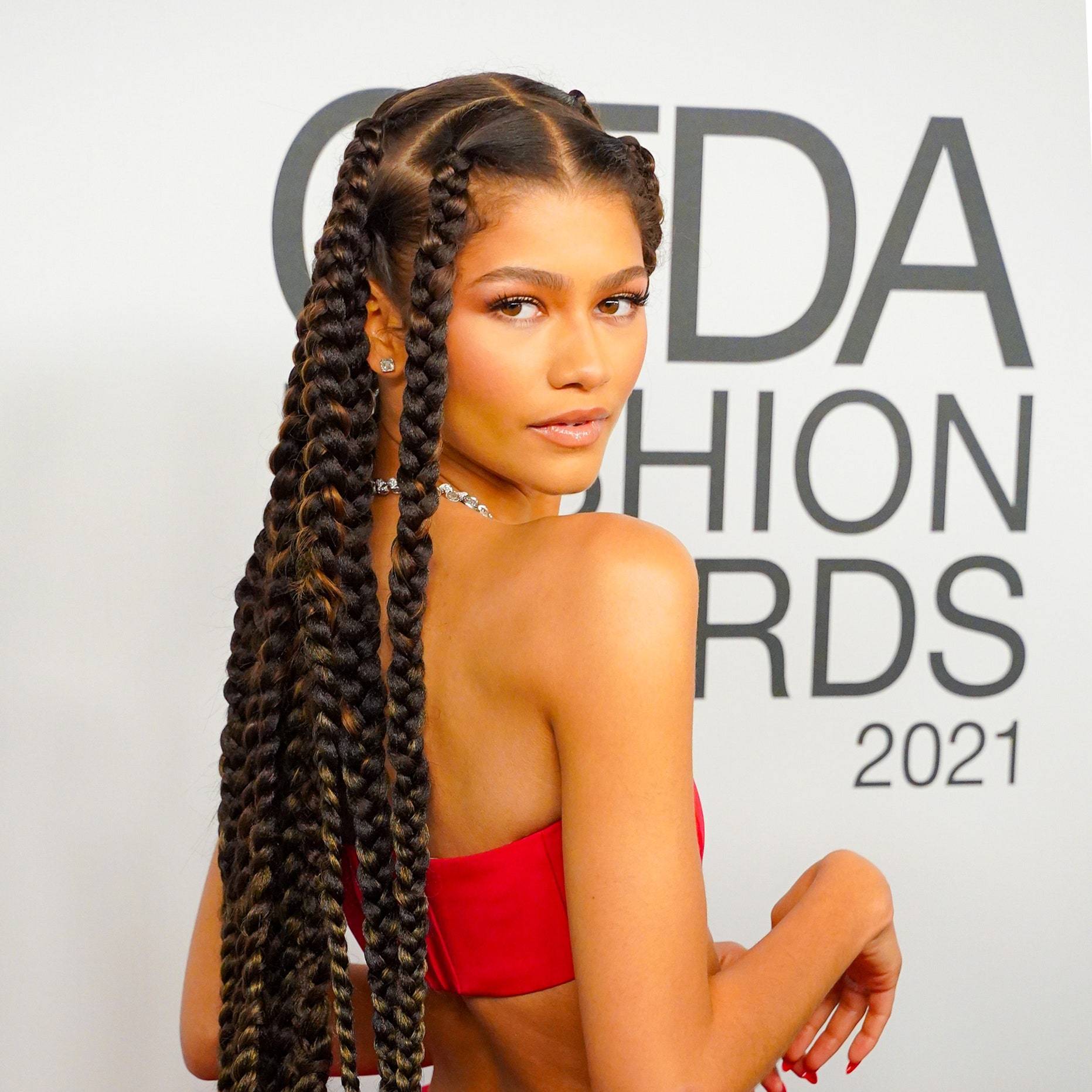 It depends on who is doing them, the length of the hair, if the hair is pre-stretched or not. you can even get them done from a friend or any family member.
How much do box braids cost?
The cost can be a wide range, depending on the style, size of braids, and speed and capability of the stylist. It's best to ask your stylist directly for a cost, but expect anywhere between $100 and $500 plus the cost of any pre-streched braiding hair that's needed.
How many packs of hair do you need for box braids?
How long should you keep box braids in for?
How do you take care of box braids?
Keep them clean, avoid over-styling, get your hairline re-braided as needed, and know when to take them out! Consult with your stylist for more specific maintenance based on your style.
How do you take out box braids?
Time, patience, and a detangler! Just like the time you set aside to install the braids, be sure to plan on a few hours to take them out carefully. You can spray your hair with warm water and add a detangler, like your favorite conditioner, or use a mix of warm water and a little conditioner (essentially making your own leave-in conditioner). Start at the bottom and carefully work your way up the braid, unraveling and adding more conditioner as needed until you reach the root.
How do I put in box braids?
Box braids can be installed by combining you natural hair with the braiding hair. The most beginner friendly method is the rubber band method. The rubberband method is when you section off you natural hair into 2 pieces, then apply the braiding hair in the middle and apply a rubberband to secure the hair. Some people have issues with gripping the hair tight, using the rubberband method allows you to secure easily.
How do you style box braids?
There are endless options! Once you have your braids in you can wear them up, down, in ponys, buns, twists, or even braid your braids.