TRENDING
Best Oils For Naturally Curly Hair
Feb 10, 2021
|
5 mins read
|
Beautiful curls require a bit of patience and a little tender loving care. For many curly girls, it take some trial and error to find the right products. Many of us have become product junkies trying every and all products. Sometime the best thing we can use van be found right in nature. Nature has always had answers to all our problems, it is just about time we realize it. Some products have harsh chemicals and ingredients that have proved to do more damage than good in the long run.
There is nothing better than oils that can give your hair the nourishment it needs and deserves. They are nature's precious gifts, and you should definitely make use of them. Here, you will have a plethora of oils which can help maintain those precious curls and coils.
Almond Oil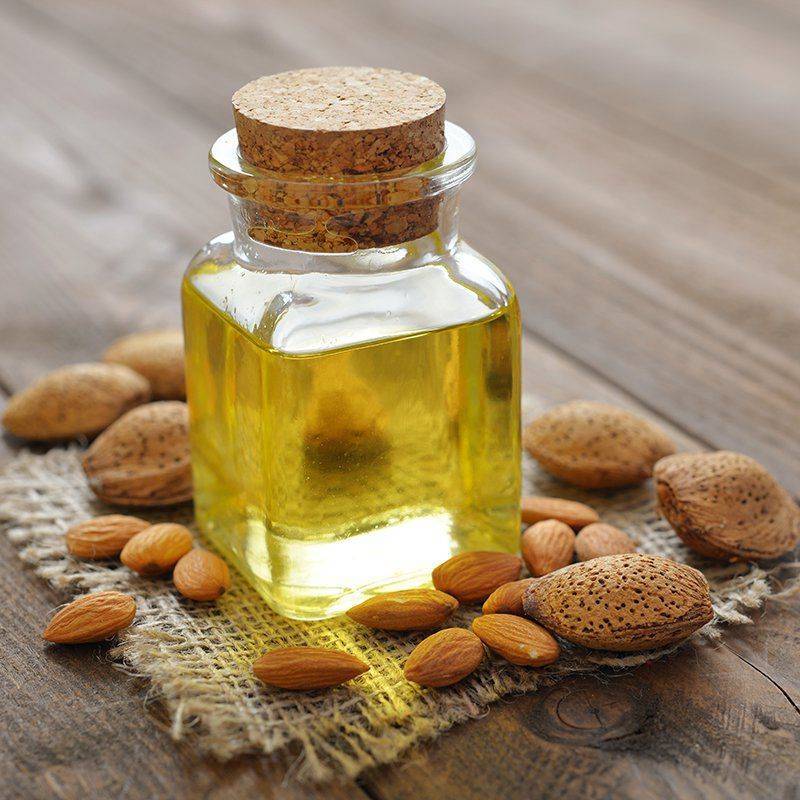 You know how almonds are good for your body. They keep your cholesterol in check and help oxygen flow freely in your body. But did you know that they are as much effective for your hair? Almond oil can do wonders to your hair. The cold-pressed almond oil is rich in antioxidants, vitamin E, vitamin, A, vitamin B, etc., and is best suited for curly hair.
Almond oil locks the moisture, which is important for maintaining hair health and prevent them from being damaged. It also helps in increasing the elasticity, resulting in bouncier hair, and keeps it soft and shining.
Almond oil is light on your hair, so even if you keep it for a few hours, it won't make your hair feel heavy or greasy. The oil helps in repairing frizzy and brittle hair.
Olive Oil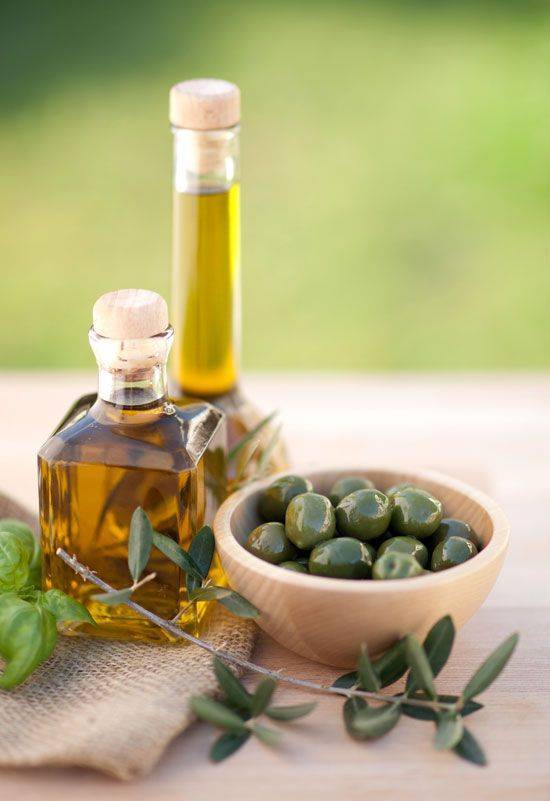 Olives are rich in vitamin E and various other antioxidants like vitamin A, vitamin E, and fatty acids like oleic acid, palmitic acid, etc., which help in keeping you fit and healthy. Olive oil is extracted by pressing olives. While it is used for cooking and applying to the skin, it works in a similar way for your hair too! The best part is that olive oil helps protect the keratin in your hair, the protein which is responsible for hair growth.
Olive oil prevents your hair from turning frizzy and brittle by providing the required moisture. This also helps in preventing dandruff as the correct amount of oil remains in the skin of the scalp. Along with this, olive oil locks the moisture and provides the luster and shine to your hair, which enhances your curls even more!
Coconut Oil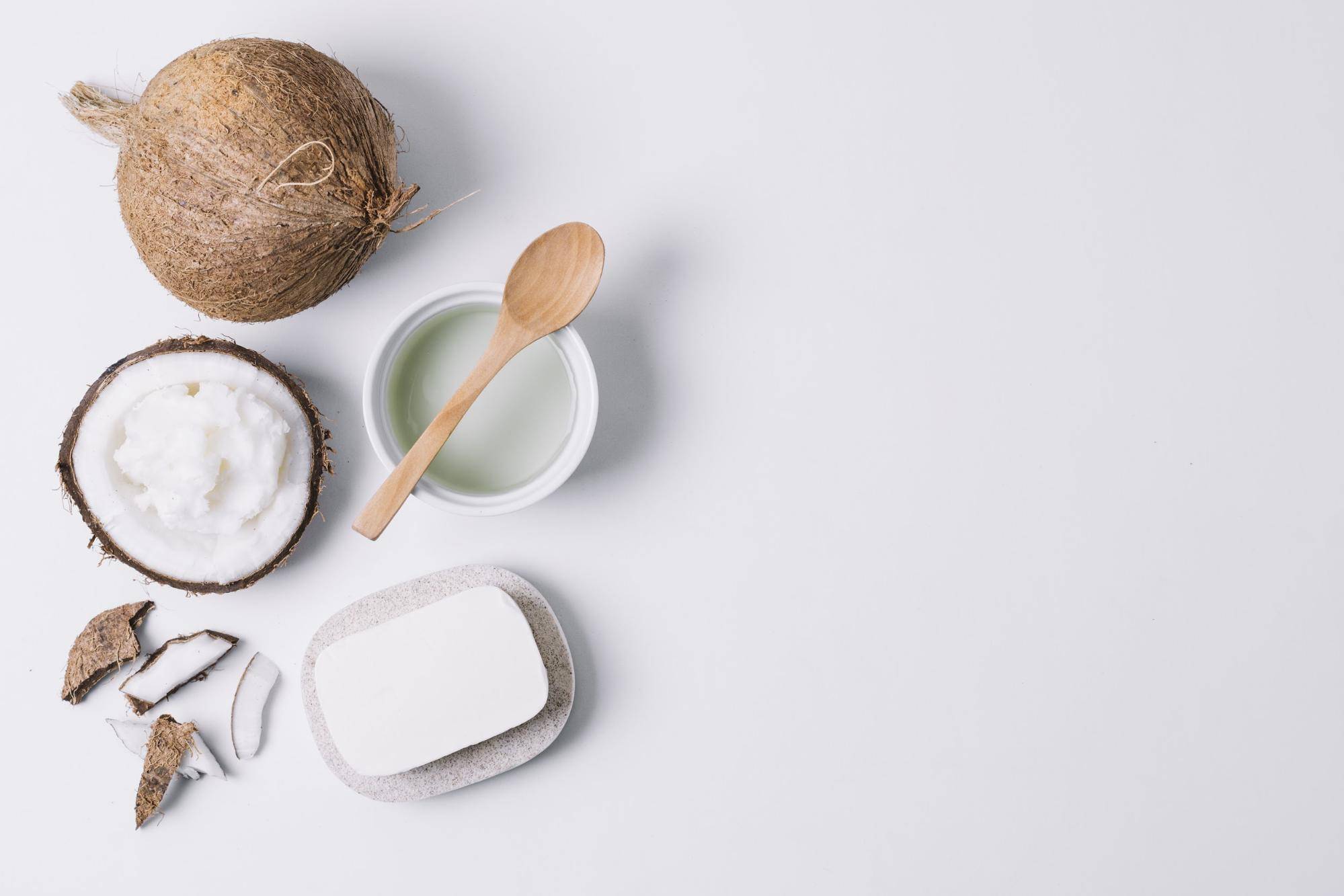 Coconut oil is not new to use, it has been used since ancient times. Extracted from coconut kernel, coconut oil is a great moisturizer for hair, and it doesn't even evaporate easily unlike other oils.
Although a virgin coconut may have more nutrients, some are lost in the extraction of the oil, so you may not get all of them in it, but the ones you get are worth it. The biggest problem for curly hair is that the moisture is difficult to keep intact. Coconut oil is the best solution you have, as it locks in moisture and ensures that it is supplied to your hair, and repairs damaged hair.
Castor Oil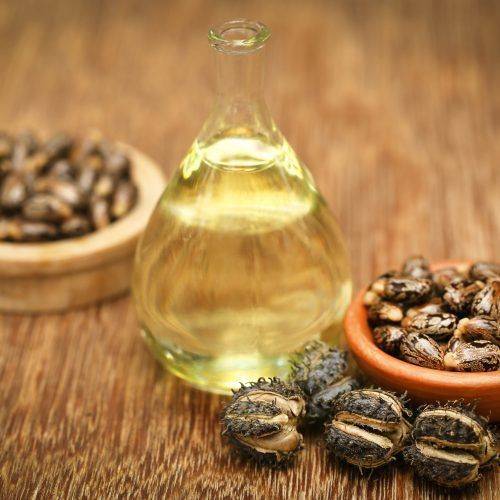 Castor oil has been proven the best oil for maintaining curly hair. Extracted from castor beans by either machine pressing or extraction or both, the oil is rich in vitamin E, fatty acids like Omega6 and Omega9.
If your scalp skin is oily and your hair is still dry, it means that the moisture is not reaching it. Castor oil, when applied to hair, helps distribute that moisture to your tresses, making them healthy and shiny again. It also retains the elasticity of your hair, which reduces hair breakage.  
If you have used castor oil on your hair, you must have faced problem in applying it as it is heavy. For this, you can use other lighter oils like olive oil or coconut oil as a carrier.
Argan Oil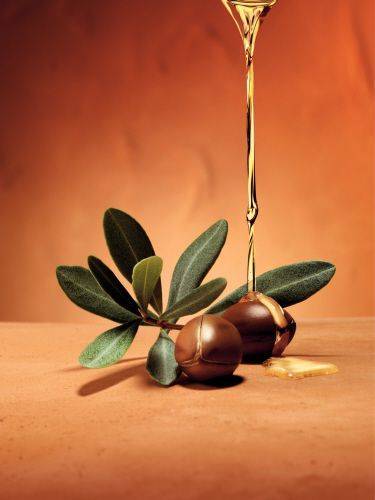 When you go out in the sun, the harmful UV rays damage the skin cells in your scalp, resulting in dry and damaged hair. It is a bit more of a struggle if you have curly hair, as the moisture is lost somewhere between the curls and the twists in your hair.
Argan oil is extracted from the nuts on the argan tree. It is rich in antioxidants, vitamin E, and fatty acids. These nutrients help in retaining the moisture in your hair and bring back the luster they deserve. You need to apply a few drops of argan oil to your hair, and it will repair damaged, frizzy, or brittle hair if any!
The oil is also light, so it can be used frequently.
Black Jamaican Castor Oil
It is now known that the moisture circulation may be disrupted due to the curls in your hair. Since the black Jamaican castor oil has easy oil absorption properties, it helps distribute the moisture properly to your hair. Along with this, the oil has other properties like antibacterial and antifungal, this helps in preventing dandruff and other skin infections on the scalp.
Jojoba oil
The jojoba oil is similar to the oil produced in your scalp. Now, isn't it better to use such oil that has a similar chemical structure to the scalp serum and can be easily accepted by your skin without showing any side effects?
Like other oils, jojoba oil also has moisture locking properties, which result in lustrous, shinier, and healthier hair. It is also effective in treating dandruff.
You can apply the oil about 30 minutes before hair wash.
Monoi Oil
There is nothing better than scented oils, and monoi oil is one such example. The oil can give you a soothing feeling with its floral scent. Like coconut oil, monoi oil can also penetrate your hair shaft, preventing protein loss. It not only helps repair the damage caused to your hair but also helps in preventing further damage.
As the oil is rich in vitamin E and antioxidants, it brings elasticity to your hair and makes them bouncier, shinier, and lustrous.
You know the importance of your hair, and we know that too. The above-listed oils will not only help you repair your hair, but they will also ensure that no further damage is done to your hair. As each oil has different properties, you have a variety to choose from. So, try a natural oil and pamper your hair!