Details
Indique's Pressed Straight Frontal blends with your hair effortlessly and finishes off your style with a totally undetectable parted area and hairline area. Part your hair anyway you choose with ease and confidence. Show off a beautiful style while giving your damaged and fragile natural hair a rest or just wear it for its flawless look and easy styling. The Frontal can be curled, flat-ironed, or worn in its natural state for a gorgeous and flowing style.
• Dimensions of lace area: approx. 13.5" x 6".
• Dimensions of ventilated area: approx. 12" x 4".
PLEASE NOTE: Dimensions are measured at their widest and deepest areas.
Videos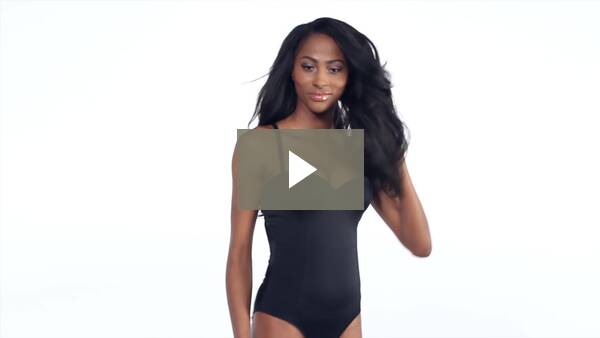 View more videos on Indique TV!
Tips
For full details including pre-installation requirements and general installation tips, please download our hair care guide.
GENERAL MAINTENANCE:
Frontals have a lace base, which allows for a more realistic look. Please refrain from excessive tugging, scratching, or pulling on the hair as strands of hair may be released from the base.
Applying shampoo or conditioner near the base of your unit may cause the delicate workmanship to unravel.
Repair:

If you are experiencing balding or thin areas in your Frontal or Closure, please seek a professional who specializes in re-ventilation. Re-ventilation is a process that involves adding more hair to balding or thin areas. A specialist can also repair tears in the lace, add hair, or even replace lace where it has been worn out.
Hair Care
Due to the innovative steam curling process, we do not recommend straightening any texture in this collection that has a wave or curl pattern.
This coarse texture becomes more sleek when blow dried and flat ironed.
We recommend using a high temperature setting when curling due to the coarseness of this texture.
Product Suggestions: Indique Hair Care Essentials French Argan Oil; Indique Hair Care Essentials Dry Shampoo
Additional
| | |
| --- | --- |
| Length | 16" |
| Color | Natural Virgin Tone |