TRENDING
MEET SAFIA JALILA- FOUNDER OF NURIA TALORI COSMETICS
Feb 15, 2016
|
5 mins read
|

Name: Safia Jalila
Occupation: Actress/Singer/ Beauty Entrepreneur
Years in the Industry?
Actress/Singer/Model/Voice Over -- Since 1999
Beauty Entrepreneur -- Since 2011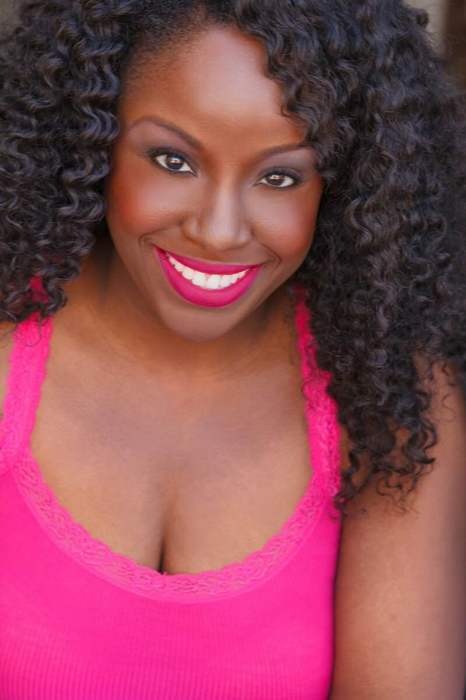 Q: When did you first learn that you had this amazing talent?
My dad is a popular musician and exposed me to music at an early age. Both my parents noticed that I'd dance, sing, make crazy voices and imitate in a comedic way such as acting when I was very young. As a young girl, I used to perform at home for my parents guests. I remember hearing Mariah Carey, Minnie Ripperton, En Vogue and Whitney Houston songs, then sitting down for hours studying the words and then recording myself on cassette tape. From there I began to take things more seriously, landing my first set of commercials and film projects. My first film was Save The Last Dance in featured role of "Portia".
 
I began landing print model work after I signed with Lily's Talent Agency in 2006. I also landed many opportunities independently and via other agents that I'd later signed with. I noticed that while on shoots, my makeup was never really appealing to me and my color looked like a different person most times. That was due to the lack of exact match in makeup and my skin began breaking out from the popular products that were being used. My frustration led to me getting trained to do makeup and wanting better products that were also healthy for the skin. That's when I began working on my cosmetic line, Nuria Talori Cosmetics & Beauty. I saw the need to have a high quality product, free of chemicals and parabens that match every skin tone. I also wanted a gluten free line because I have a family member that could not bear most cosmetics due to a gluten sensitivity/allergy. I wanted something that would allow people like her and people with Celiac to have great cosmetics that would be gentle on their skin. I finally became happy with the formulas in 2013 and began production, also renaming my company to Nuria Talori Cosmetics which means your highest level of beauty from the inside shall illuminate brightly on the outside.
Q: What has been the most exciting moment in your career?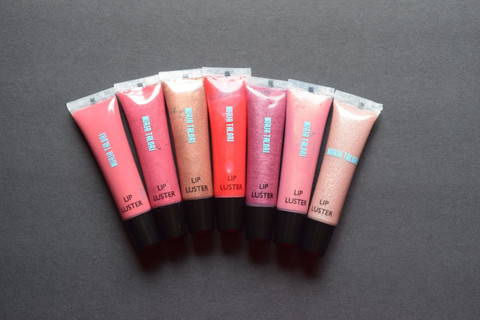 The most exciting moment in my career has been to launch a full luxury cosmetic line that is completely gluten-free with intense pigments for all purposes. As a beauty entrepreneur has been to see my products put many smiles of the faces of men and women. I've had some highlights recently in which I am very happy and blessed about. Launching Waterproof Lip Pastries -- this is the most popular item in my collection and it sells out so quickly because clients love it. That makes me feel AMAZING knowing that they know they look great and feel great having the confidence that their lip color will stay on until they are ready to take it off.
 
Some of my recent highlights include: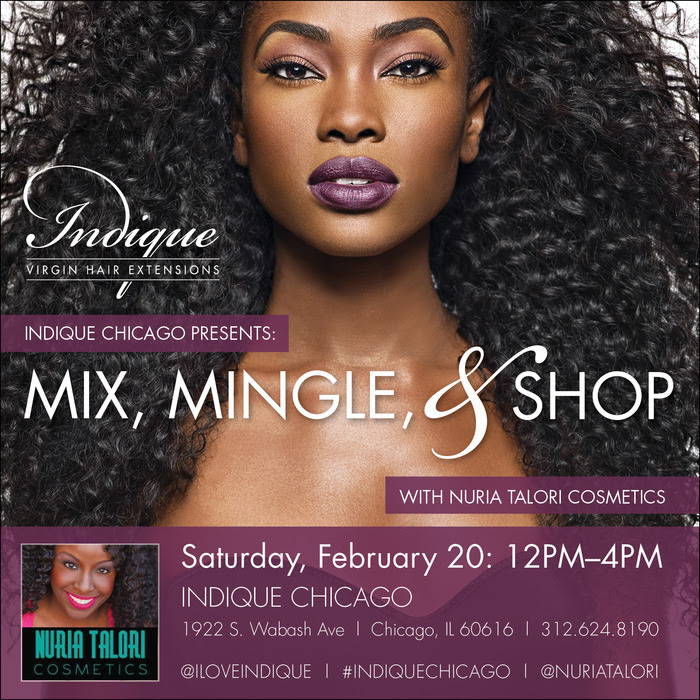 Became official sponsor of the 2017 Miss Hollywood USA Contestant, Nathalie M. Soler. She competed on January 31st in front of a televised audience and won the crown as "Miss Hollywood USA 2017" – Nuria Talori Cosmetics is proud of her accomplishment!
Launched Waterproof Lip Colors in summer 2015. The paraben free, gluten free lip stain has become the #1 seller in the cosmetic line
Provided exclusive makeup for the recent photo shoot for the vintage clothing line "Coal & Terry Vintage Apparel" featuring model Starlynn.
Was featured on New York model, Asha John for the ECO Fashion Show which took place in Westchester, New York hosted. "The fashion show hit the High Bridge on Sunday, helping to give the landmark a memorable opening after being closed for decades. The reopened span of the bridge is serving as a runway for models sporting eco-friendly clothing and strutting their stuff from the Bronx into Manhattan." Reported from the Bronx News. This event highlights thrifted looks and original designs made out of at least 75% reclaimed, reused, recycled, or organic materials. High Bridge on Sunday, helping to give the landmark a memorable opening after being closed for decades.
Launched men skin care line to include, cleansers, scrub, shave gel, after shave, muscle rub and toner.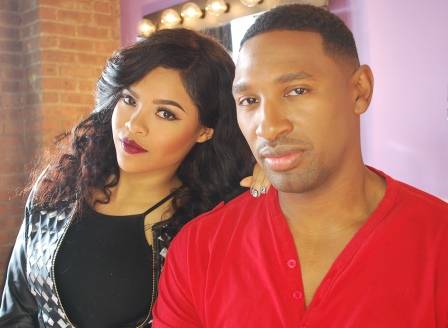 Completed first photo shoot for the line to include men in makeup.
In negotiation to place Nuria Talori Cosmetics and Beauty products on the shelves of luxury retailers.
We also launched the "Before and After" section of the website.
Q: What are your beauty projections for this season?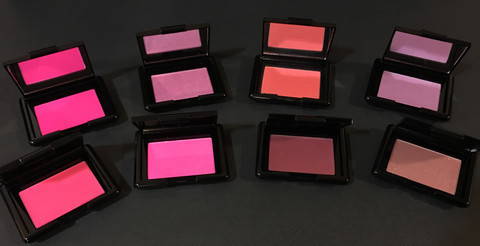 People are seeking healthier makeup and skincare options that deliver top results. I also see women wearing more colors, bolder colors on their lips and cheeks. Based on my current trends and experience, I project that this season that the hottest colors for lips will be purples, natural browns, deep and bright reds and mid tone pinks that will last. I think that the waterproof lip pastries will continue to be a top seller this season along with liquid blush and our SPF infused liquid foundation and photo chromatic pressed powders which are all High definition and photo ready.
 
Q: You've been #Indiqued! Tell us about your experience working with our brand?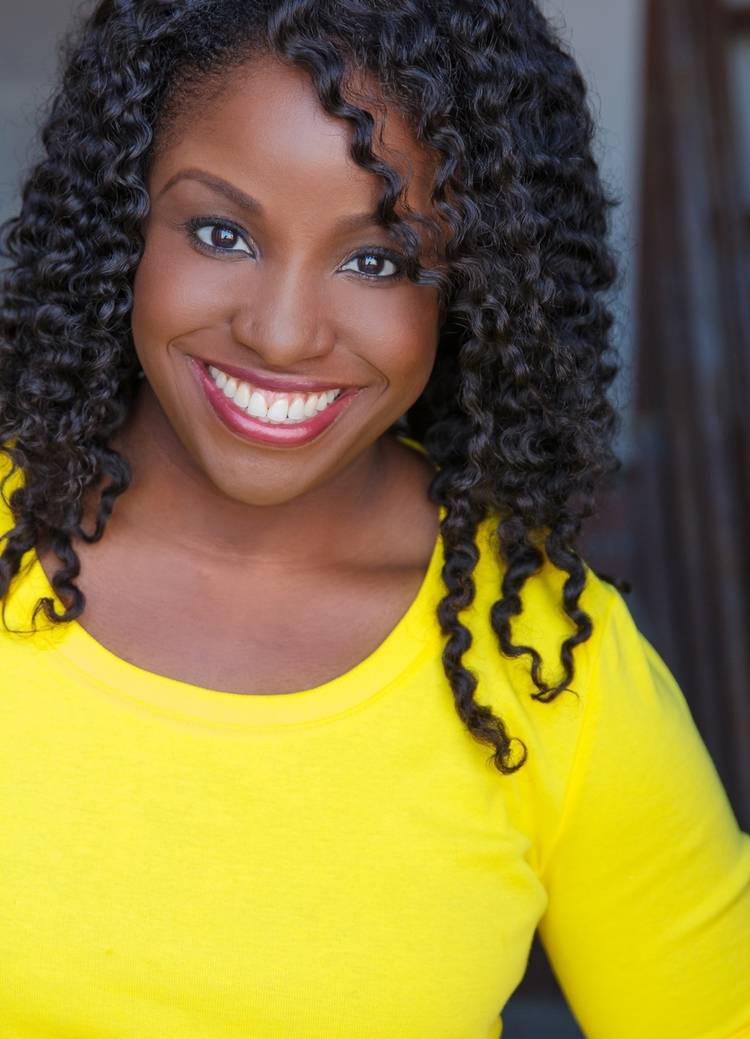 I love Indique!!! I tried it first in 2003 when I experimented with a sew-in. The hair was so nice and mirrored my natural hair so well that no one realized I had extensions. Then I became a fan, purchasing the hair repeatedly when wanting to wear a protective style or add extensions. It is high quality and I literally still own every bundle of hair I've ever purchased as it still looks and feels brand new.

My experience working with the Indique Brand Stores is always great, the staff and management there is very professional, friendly and have always supported me when I introduced my makeup line to them.
Q: What advice do you have for someone aspiring in your field?

If you have a passion for the field, stay persistent and plan...plan...plan...It takes time and patience. Having a great support system is highly important especially when celebrating the highs of success and experiencing the lows. For me, I don't know what I'd do without a strong spiritual base, a loving family, mentors, partners and my amazing man. I think it's also important to give back and count your blessings. Find ways to contribute to the industry or a great cause that matters to you.
Q: What have been some of the barriers you've faced in this industry?

I am 100% self funded at this time so that has been a challenge at times with production and promotions.
Q: What is a staple beauty item that we should all have?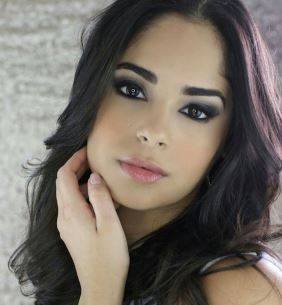 Definitely the Waterproof Lip Pastries or a good lipstick in the perfect shade that compliments you from day to night.
----
Follow Safia and her brand on social media:  @nuriatalori by @safiajalila