Our Hair:
Pure Collection
Pure is our flagship collection of genuine virgin remy hair from the temples of India—completely natural and untouched. This model is wearing Pure Wavy.
Shop Pure
Thousands of 5-star reviews
★★★★★

Amazing quality hair!

Amazing service and amazing quality hair. Always loved Indique products! The hair is the best quality around. Can style it and even dye most of the hair customizing it to suit any style needed. It also lasts me years with the right caring techniques. Thank you sooo much for your amazing products over the years! Have been able to style and create for fashion shows and photo shoots! You have been a part of my creative journey and appreciate all you have done!

FATIMA

PURE STRAIGHT
★★★★★

In Love with Indique

I am obsessed with this hair. I get so many compliments on my hair daily. Indique bundles are full, the hair feels thick from root to end and it silks out to the gawds! I love the class and confidence this hair company exudes.

HEATHER

PURE WAVY
★★★★★

Pure Wavy

I love the quality and how natural my style turns out!

LISA

PURE WAVY
★★★★★

Totally Satisfied!

This hair matches perfectly with type 4b/c hair. You can wear in its natural state but it also silkens beautifully. I absolutely love it.

WANDA

BOUNCE BLOW-OUT
★★★★★

Loving this look...

My overall experience was great! I decided to invest in some Pure Wavy/Curly textures earlier this year. I am more than satisfied with the results. As a former salon owner/stylist I appreciate quality hair extensions. I'm a fan!

KUIANA

PURE CURLY
★★★★★

Always Top of the Line!

Every purchase I have made from Indique Hair Extensions has always been exceptional and the Remix Body wave is right there. High quality, beautiful texture, and full bundles. Love it!

ANASA

REMIX BODY WAVE
★★★★★

Bounce Organic Curl = Fabulous!

I wore this a few months ago and I just love it. It's so soft and close in texture to my natural hair. I colored it and it turned out really pretty. Indique is the only hair I will purchase because the hair quality is Awesome!

VERLINDA

BOUNCE ORGANIC CURL
Shop our hair collections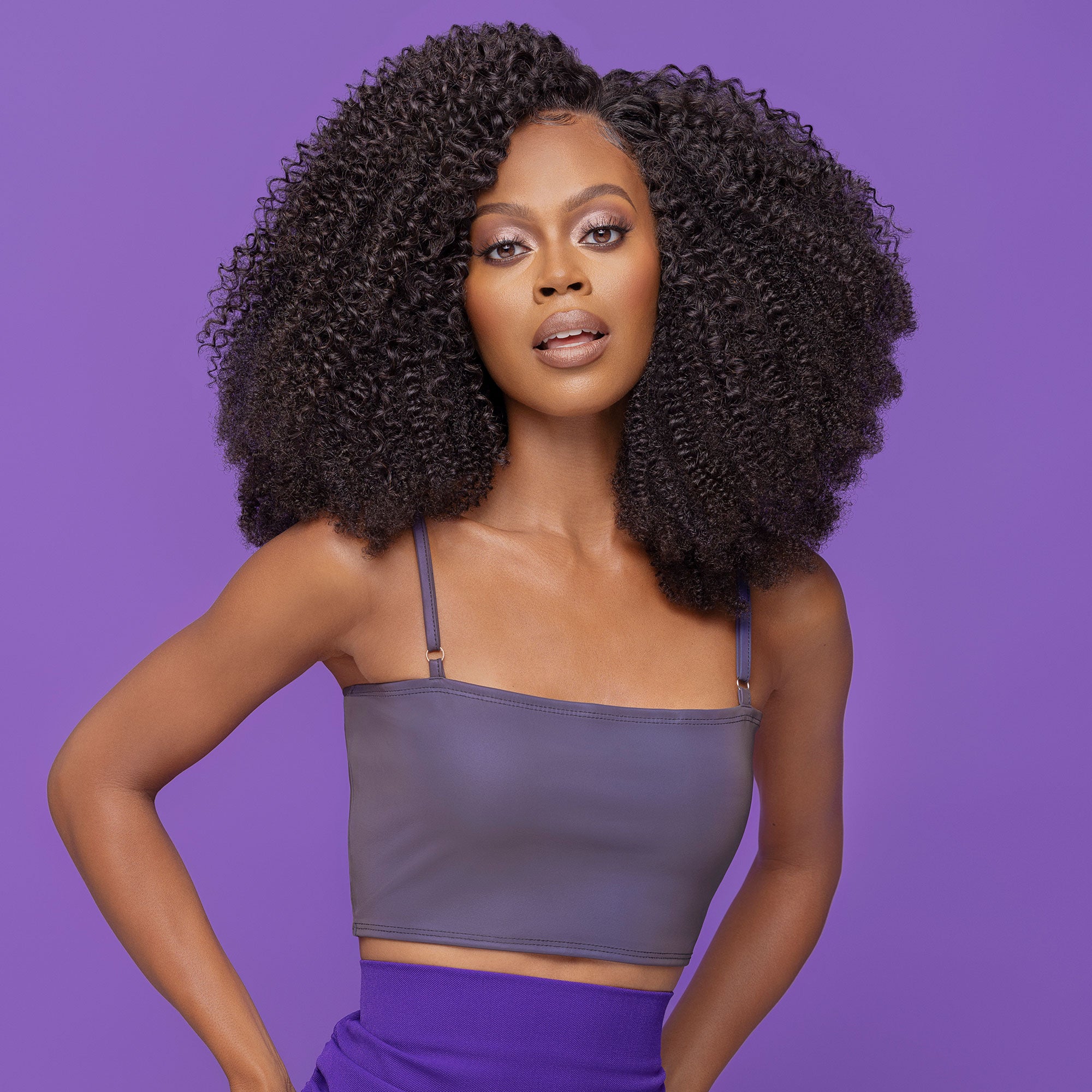 Our Hair
Bounce Collection
Our collection of steam-textured virgin Indian hair offering a variety of patterns for every hair type. These steamed textures were designed to match every kink and curl for the perfect blend. This model is wearing Bounce Organic Curl.
Shop Bounce
Our Hair:
SEA collection
Vibrant, lustrous virgin and steam-textured hair from Southeast Asia. This model is wearing SEA Zen Straight.
Shop SEA
INDIQUE VIRGIN HAIR EXTENSIONS
With a winning combination of hair experts and stylists, and over 30 years of industry experience, we provide 100% virgin human hair that is completely natural and of the highest quality. Our goal is to provide you with consistent access to a variety of unique virgin hair products that are versatile and last for a very long time.
At Indique, we have a wide variety of hair extensions available to achieve any style. Depending on your preference and desired look, we always recommend working with your stylist to find the length, color, and type that's best for you. We offer many different lengths of hair from 10 to 36 inches.
Indique offers a wide variety of natural, first-quality, and ethically sourced human hair products at diverse pricing. The price will depend on the length and texture you choose. Prices are as follows: bundles start at $69 in the Remix Collection, $79 in SEA Collection, $159 in Pure Collection, and $179 in Bounce Collection. You'll need around 8 ounces of hair for a typical install, which will amount to 2, 3, or more bundles depending on the length you choose. Check out our Bundle Deals to save!
Indique operates its own facilities in India and South East Asia to ensure we are only offering an authentic, truly virgin, unprocessed final product. Our final products are free from any unwanted chemicals that may be found during the production process.
At Indique, we believe in providing high-quality 100% virgin hair to our valued clients. It is important for you to follow the appropriate Hair Care Guidelines to get the best results. We recommend shampooing and air drying the hair once you've taken it out of its packaging, and if any issues arise before or after the process of installation, please contact our customer service team right away.
Orders placed Monday through Friday with express shipping will go out the same day if the order is placed before 1pm ET. The order will arrive in the timeframe your select. For more information, please see our shipping details here.
Indique accepts cash in-store, all major credit cards, Apple Pay on supported devices, and financing options through our payment partners Affirm and AfterPay.